Jul 08 | 3 minutes read |
5 Great Tricks to Reduce Bounce Rate
We really, really want your deliverability to be great.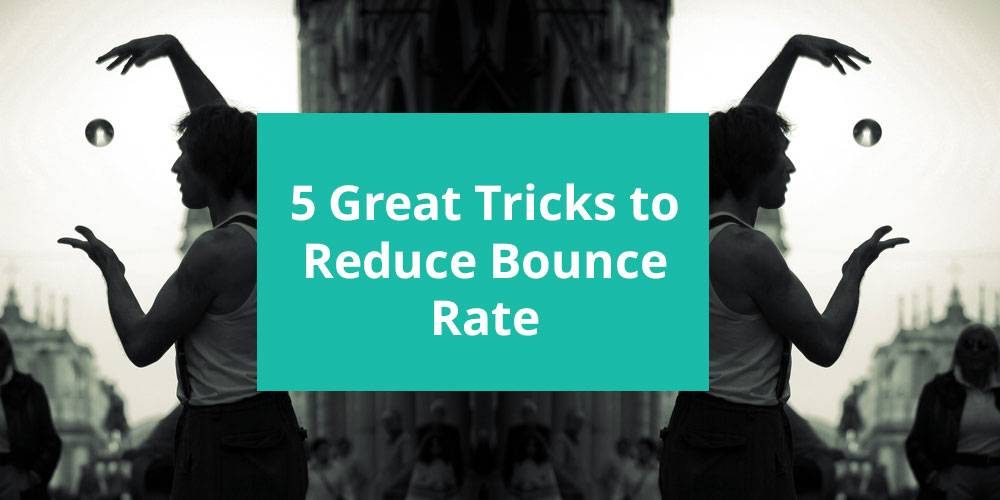 After all: that's our bread and butter.
However, if you keep sending your emails to expired or non-existent addresses, mail servers will start keeping a close eye on you, and may even start classifying your sendings as spam.
That's the last thing you'd want to happen, right? So let's work together to minimise the risks!
(Don't be put off: things might sound technical and advanced at first, but we have a really handy list of tricks for you!)
1. Don't send to old addresses
Make sure you keep the email addresses on your lists up-to-date! Perhaps it's time to make all your sales reps work through their customer base and update them..? Or perhaps your customer signed up 5 years ago, and has switched from Yahoo to Gmail. Either way, the best way to reduce your hard bounces (i.e. when a newsletter is refused by the recipient's server) is to have the correct address – so let's look at some tools to help you accomplish this!
Find out more about deliverability from our popular infographic!
2. Have a double opt-in
An almost bulletproof way of making sure you have the correct address for your subscriber is to use a double opt-in process. This function sends a validation email check to your subscribers when they submit your sign-up form, and doesn't place them on your mailing list until they've confirmed. In APSIS Pro for instance, these subscribers will be placed them under the "Pending" tab, where you can delete non-responsive addresses or re-send activation emails yourself. (Psst! Double opt-in is also a great way to protect your list from spambots!)
For a full guide on our double opt-in processes, get in touch with us to look at our Help and Support Guides!
3. Take advantage of automation
In APSIS Pro, you can set up your account to automatically remove hard bounces. By doing this, you make sure you don't keep battering mail servers with unnecessary delivery attempts, and keep yourself protected against spam classifications. Simply go to the Account Tab, and under "Other Settings", choose from the drop down menu.
Do be careful though - sometimes hard bounces occur because a mail server is down temporarily, and the recipient will be removed despite being valid. We recommend setting it to 3 as default, and do the occasional cleanout by lowering it to 1 temporarily.
Interested in APSIS Pro? Book a free, personalised online demo of our tool today!
4. Use friendly reminders
Another excellent way to sift through your mailing list is to do a "re-opt-in" sending to all your recipients. This is basically a friendly email asking them to re-subscribe to your mailing list if they're still interested in you. On top of that, you can also export your list of bounces and remove them from your list.
This is also a really good way of catching more data about your recipients, such as location or specific interests, so that you can make your emails even more relevant.
5. You can never have enough data
When you collect subscriber data, don't discard anything. For example, having their sign-up date on hand is perfect for judging when you should send an email asking if they're still interested in your newsletters. "Last opened" is also a great tool to see if they are an active subscriber, and can help you filter through expired subscribers.
If you still need some help with your bounces and how to avoid them, just get in touch with APSIS Support via email or phone – we're always happy to help.
This post was written by Ingela Jensen, APSIS Technical Writer.