Build better customer relationships
Bid data silos, missing customer insights, and complicated setups adieu.
Our native two-way integration with Lime CRM gives you a full overview of your customers. By bringing their data and your business into One, you will have a real-time flow of information that makes personalising the entire customer journey a possibility.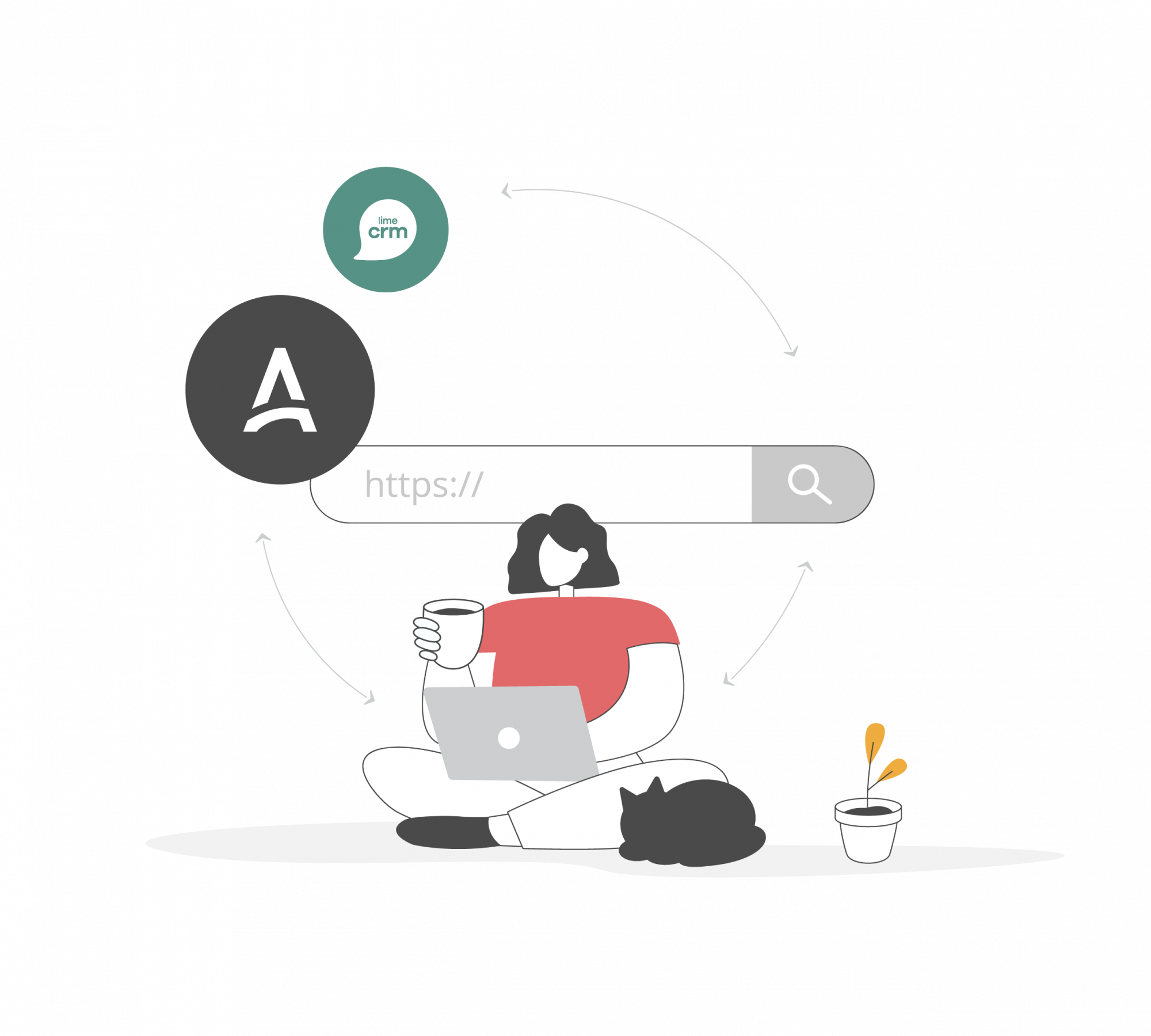 Tear down walls between sales and marketing
Enrich your campaigns with real-time CRM data by integrating Lime, and make marketing insights a natural part of the sales conversation. Never miss a lead's, prospect's or customer's beat.
Turn data into seamless customer journeys
Connect APSIS One with Lime CRM to prevent churn, stay on top of customer activity (or inactivity) and increase loyalty. Unlock a smarter way to conduct business, and build segments and personalised messages with powerful campaign tools in APSIS One.
Why integrate APSIS One and Lime CRM?
Unify fractured customer data
Gather contacts, history, and everything you need for sales and marketing to work seamlessly. Replace manual export and imports, duplicate data, outdated info for a comprehensive overview of your audience.
Understand how contacts engage with you
See how your customers interact on your website directly on the contact card. Add behavioural website data to your lead management process to bring relevance to your marketing, and to close more deals.
Make data-driven marketing decisions
Add a layer of valuable CRM data to your segments and to initiate cross-channel campaigns in APSIS One. Let your best insights from Lime be the foundation for your next campaign and let sales know when leads are ready to convert.

.
Ready for better insights?
What versions of Lime CRM are compatible with APSIS One? Which features are supported? Learn all about this integration in APSIS Knowledge Base, or get started now by reaching out to our team of digital experts and integrations specialists.