Loyalty and growth: APSIS One for retail
Customer loyalty fuels growth. But to deliver the easiest, smartest and most relevant customer experience possible – you need to get one on one. 

APSIS One gives you the data, the insights, and the marketing tools to make your shoppers fall in love with you. Time and time again.
Personalise customer communication to the tee.
Trigger marketing automation flows for real-time relevance.
Track and monitor website behaviour.
Create fine-tuned segments from multiple data points.
Don't wait for IT – Get started in days. Not months. ​​
How would you grow your store if you could recover up to 20% of your sales?
Does your MarTech stack help you reach your goals? Sometimes, the grass is greener on the other side. With APSIS One, you can see up to:
of your lost sales recovered
increased sales through automated emails vs. bulk
increase in customer retention
resources saved with automation
reduced implementation cost
Image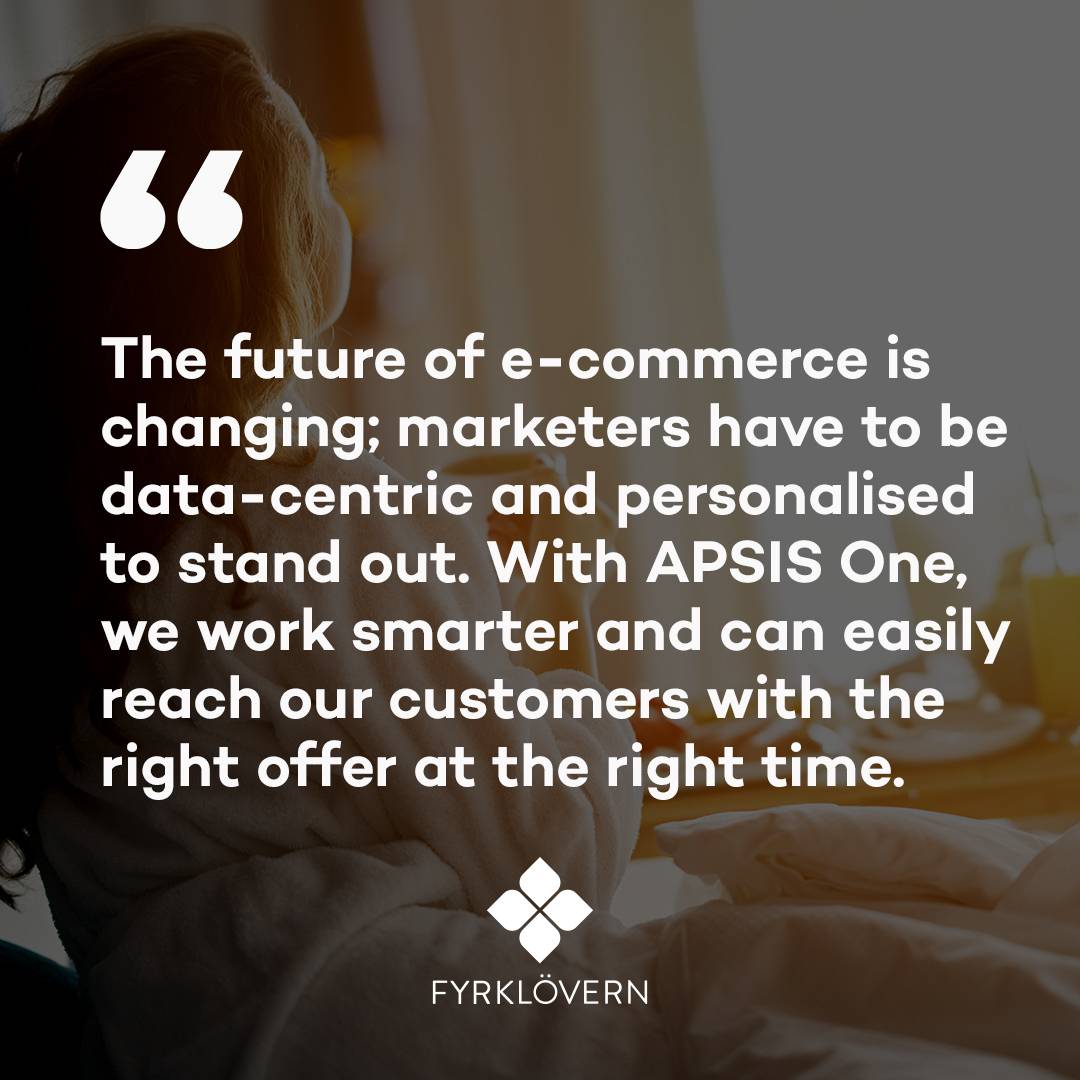 Image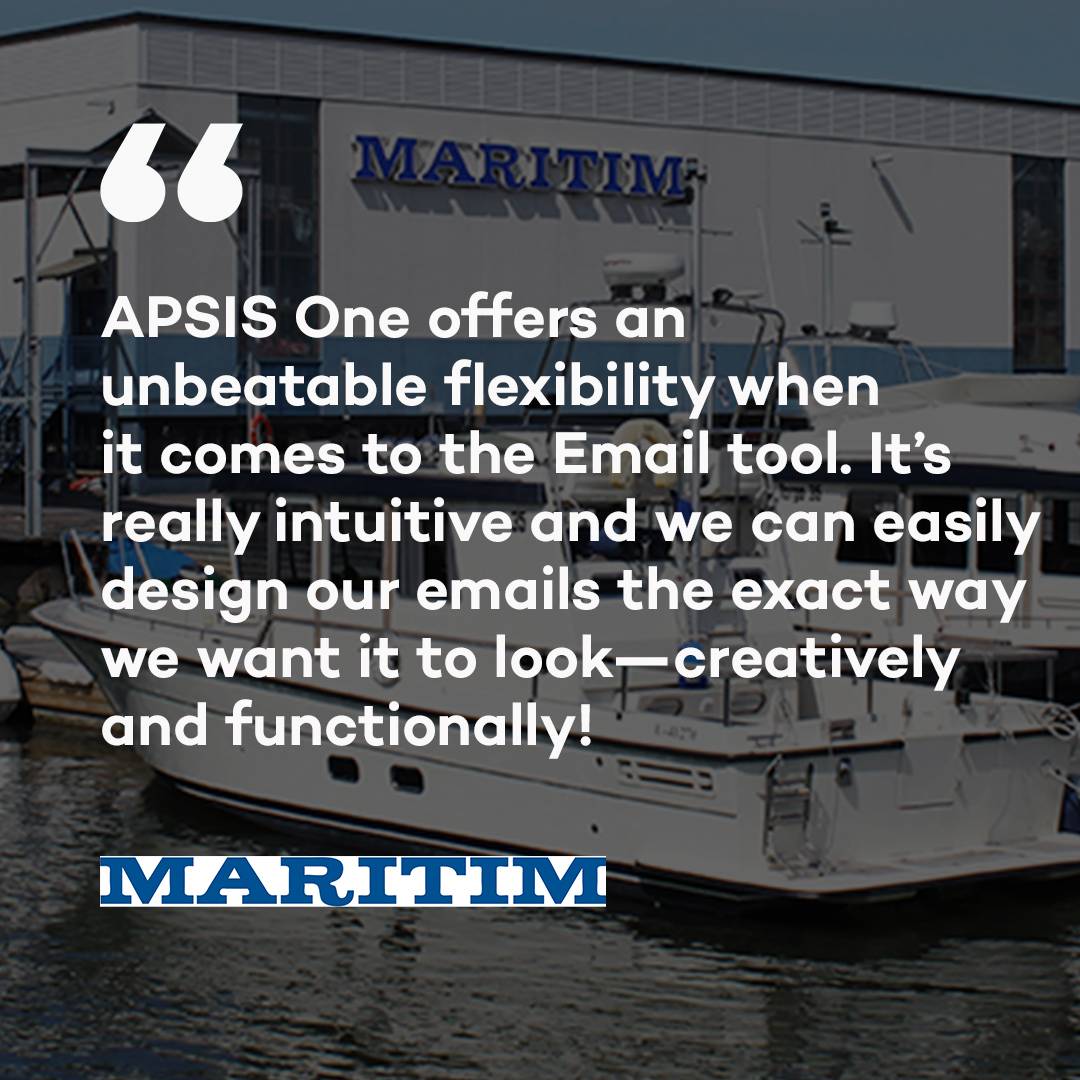 Image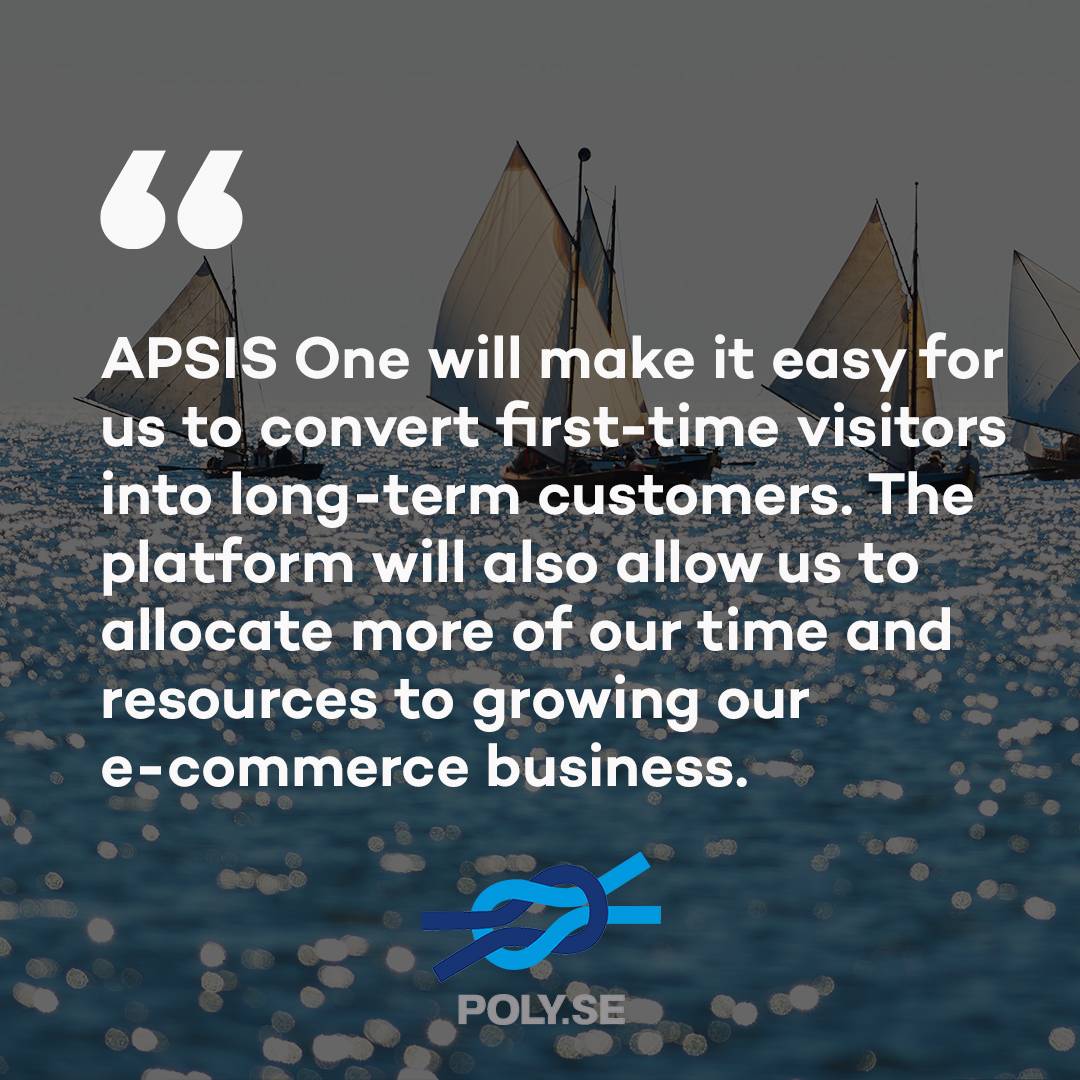 Image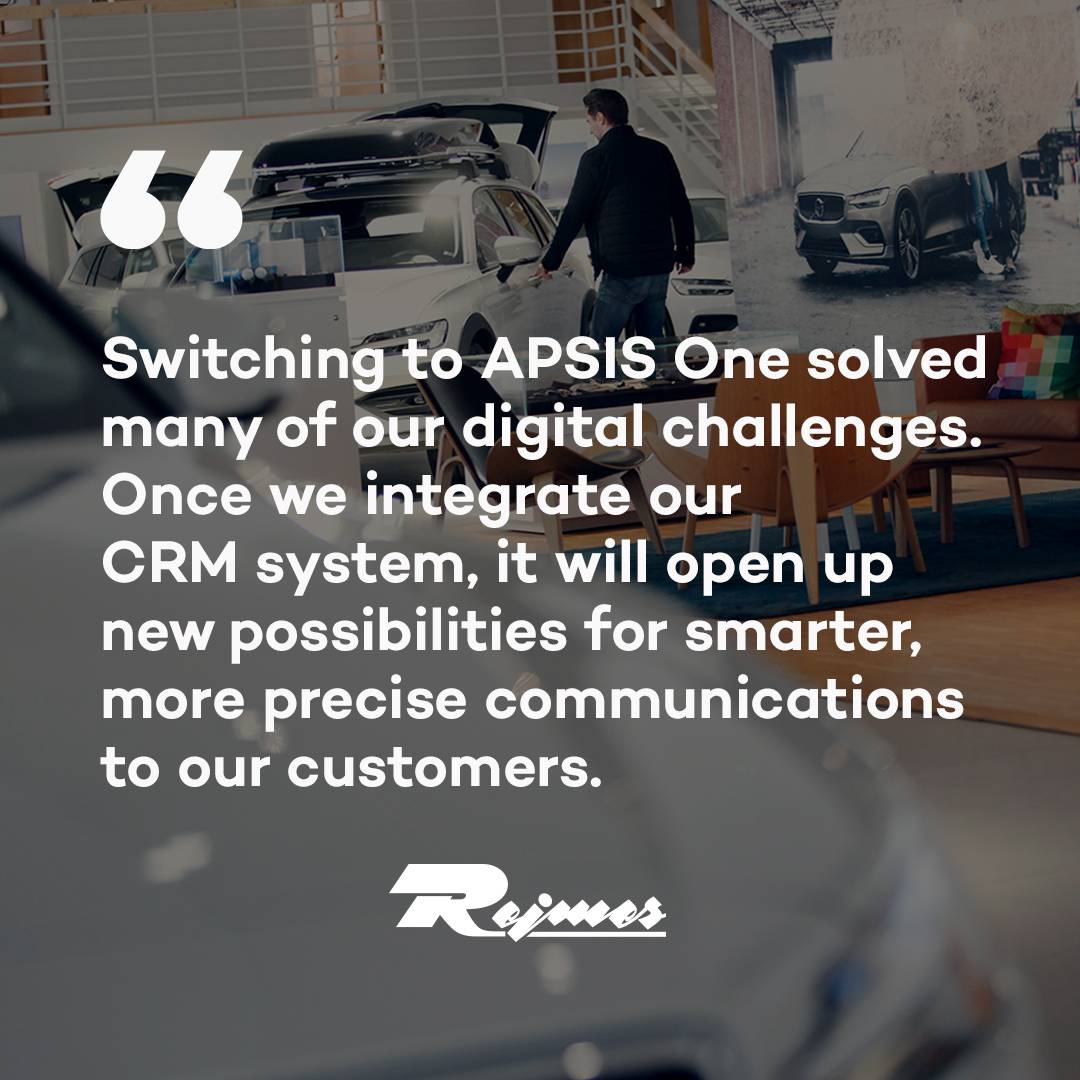 Image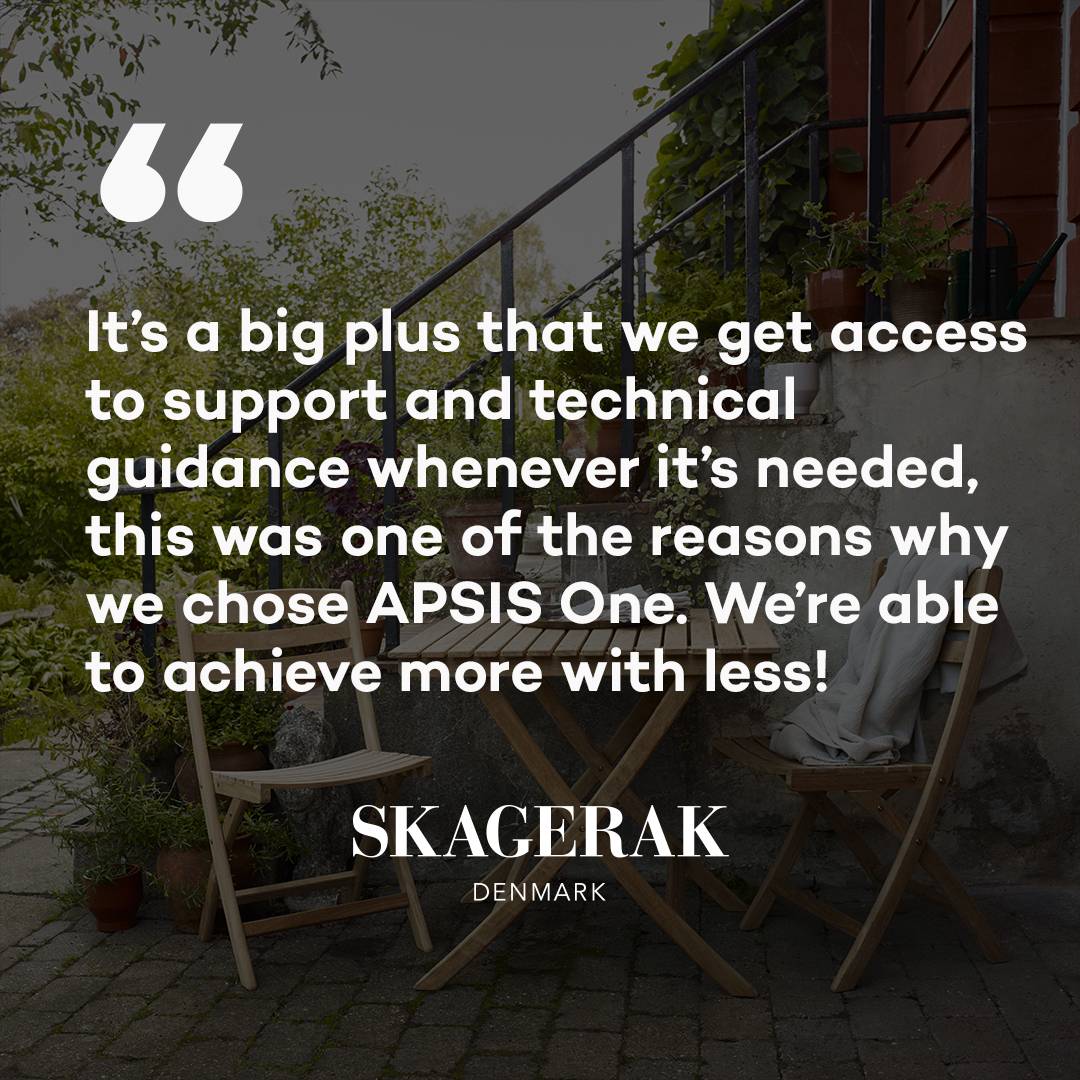 Pain points and challenges in retail 

From Retail to SaaS: Every company faces a set of unique opportunities and industry-wide challenges. As a retailer, you probably struggle with:
Disconnected customer data
Lack of cohesive insights hinder consistent customer journeys over multiple channels and platforms.
 
Impersonal customer communication
Scattered data puts a cap on your ability to act on data to personalise, engage and recover lost sales. 
 
No real‑time relevance
Difficulty to use behavioural data to recommend products and re-engage audiences in real-time.
Lack of customer loyalty
Inability to segment shoppers from multiple data points obstruct customer retention – impacting your growth.

Manual inefficiency
Repetitive tasks and manual processes drain resources and steal focus from activities that improve online sales.

Long road to implementation
Complex solutions, poor onboarding and hefty implementation costs prolong your ability to get started.
Can't identify? Try another industry to find your perfect match
B2B Product  B2B Service  Membership  
APSIS One: A solution that suits your needs
MarTech is a jungle. We're not shy to admit it. But we also understand the limitations of the data-void retailer. That's why we created APSIS One: so you can cover every need in one interface – and add campaign tools and integrations to scale up your solution as your growth curve spurts.
Image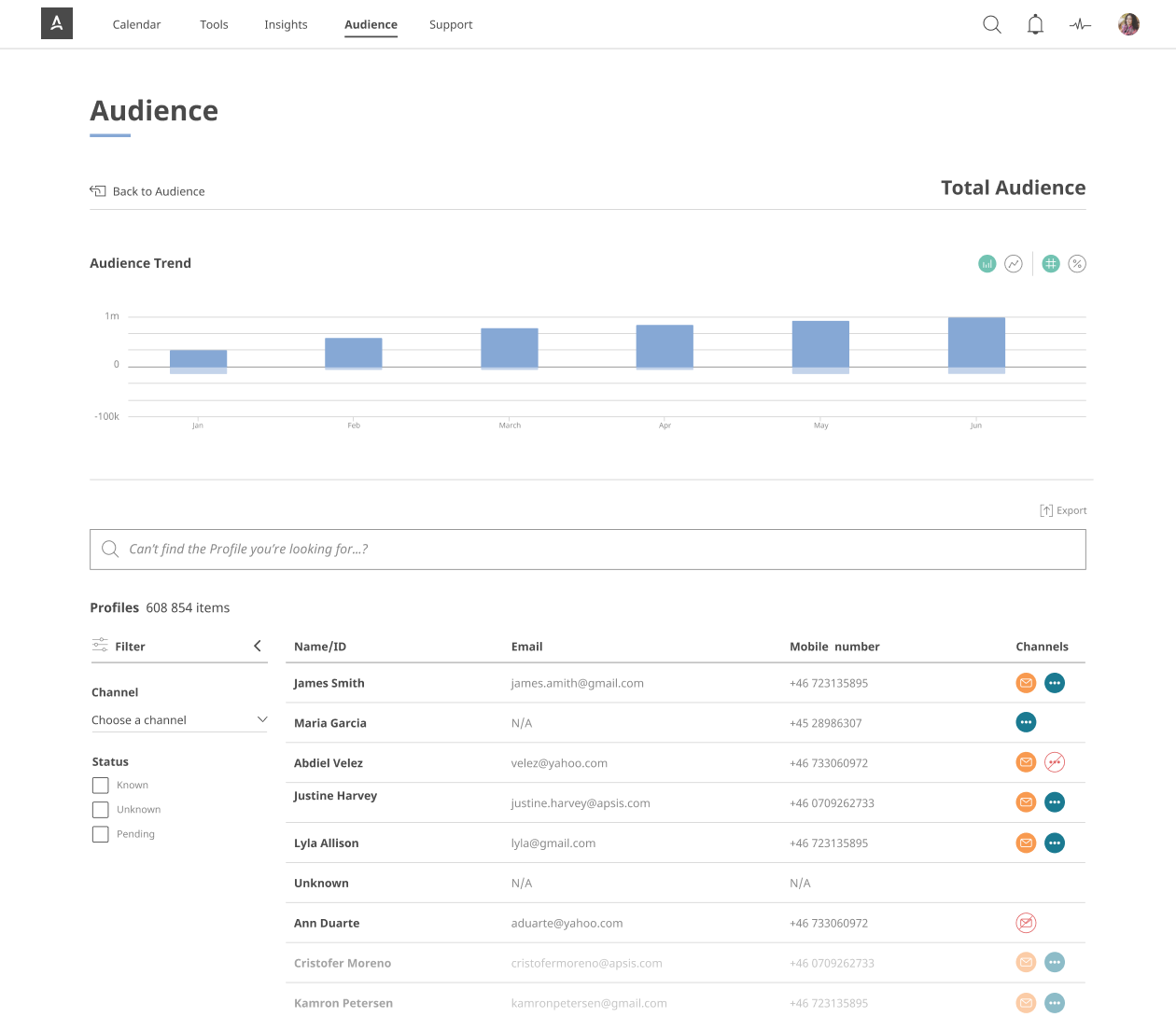 Image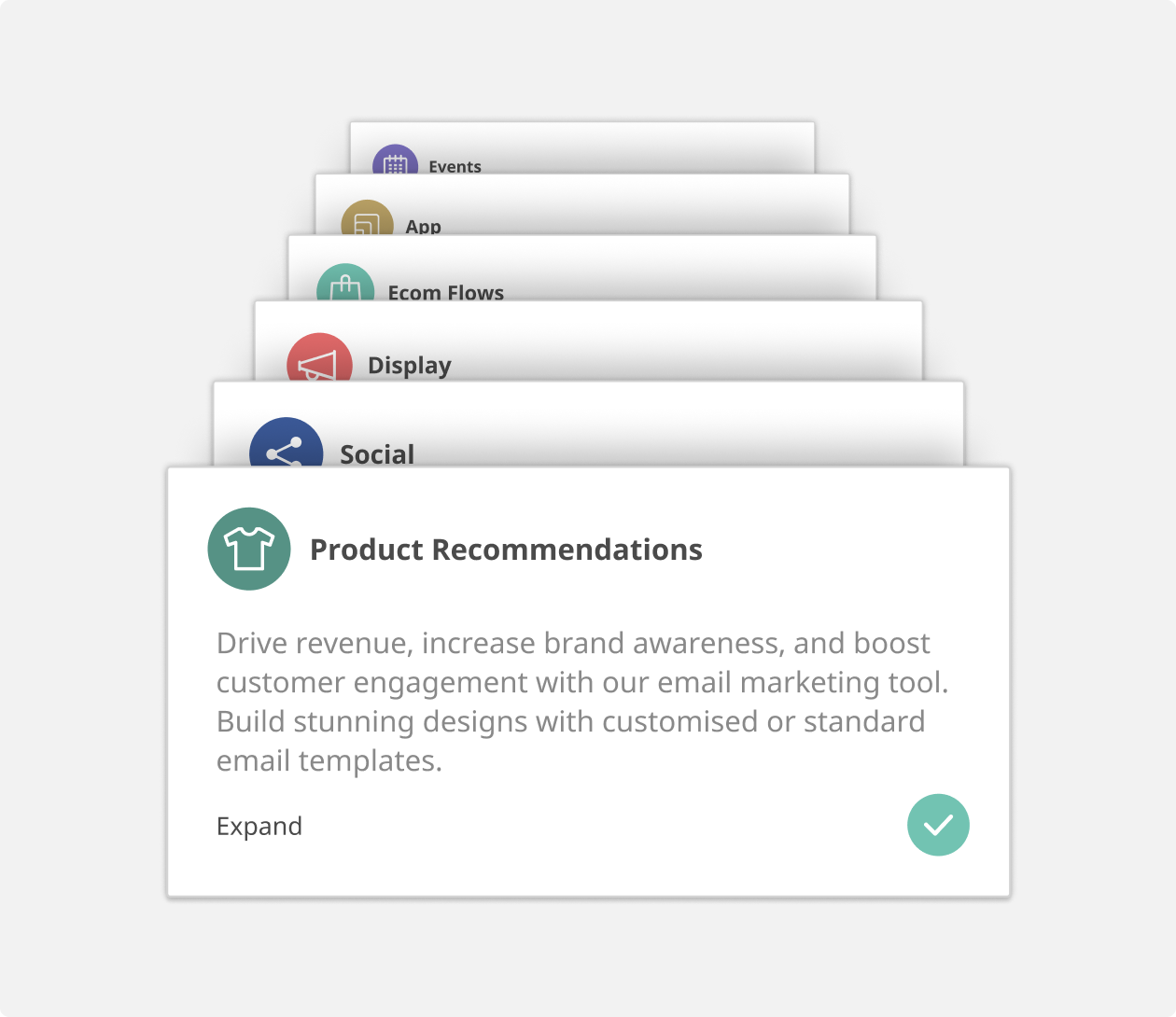 Image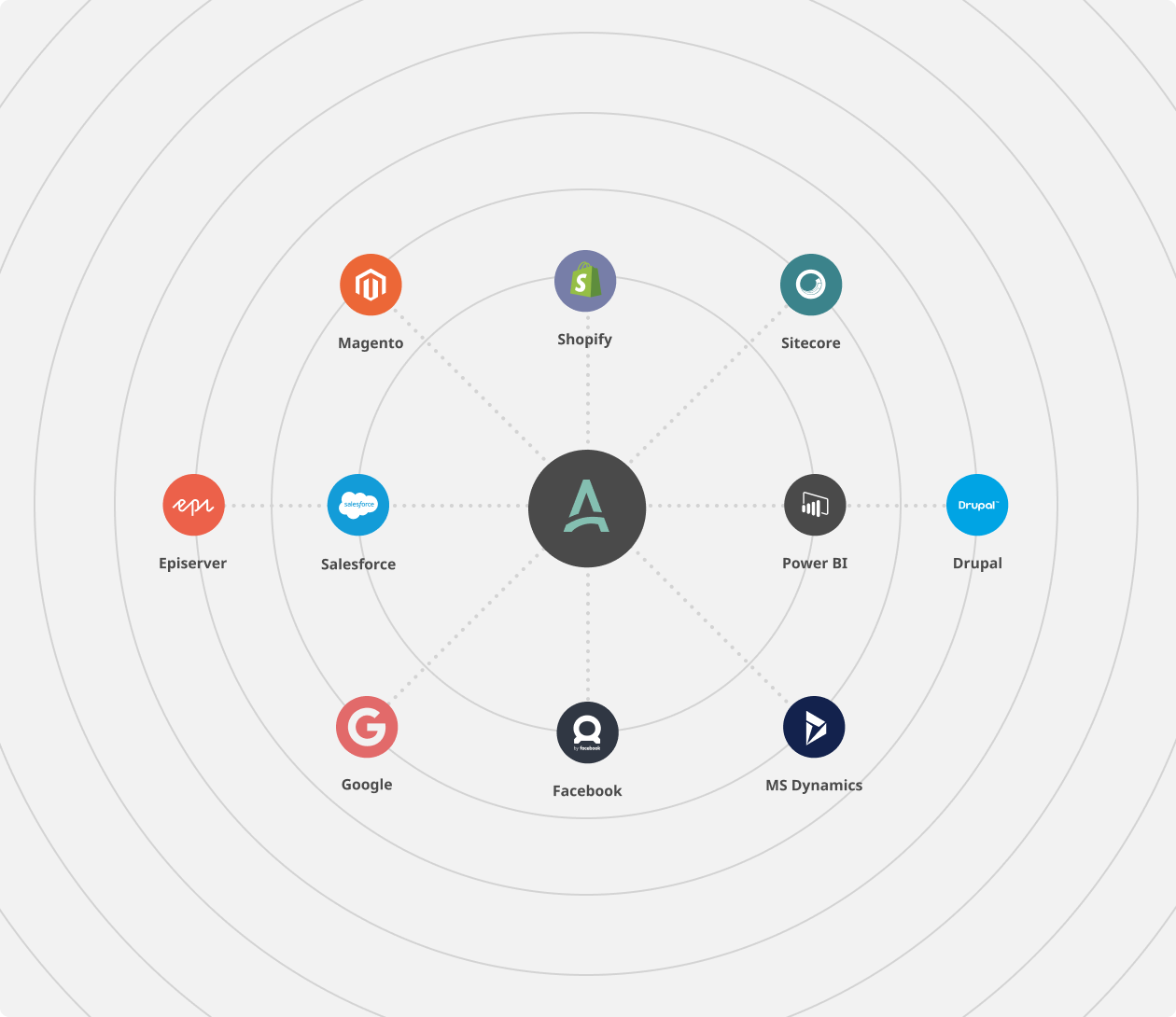 APSIS One: A solution that suits your needs
MarTech is a jungle. We're not shy to admit it. But we also understand the limitations of the data-void retailer. That's why we created APSIS One: so you can cover every need in one interface – and add campaign tools and integrations to scale up your solution as your growth curve spurts.
Grow your shop with APSIS One
Get up close and personal with your shoppers and communicate when, where and how they need it. APSIS One is an easy-to-use platform for advanced personalisation with native tools for owned media in One interface. Personalisation at scale has never been easier.
Full customer insights
Get to know your customers by connecting interactions across channels to unique customer profiles – enabling a single customer view, fine-tuned segments from multiple data points and consent management.

Optimise campaign performance
Reserve your resources to campaigns that work. Analyse bounces, clicks, opens and conversions from your email, SMS, website and automation activities to understand behavioural patterns, predict needs and prevent churn. 

Activate audiences and orchestrate campaigns
Build loyalty, save time and supercharge your results with personalised emails, website tracking, marketing automation flows, SMS and Forms & Pages – all infused with historical and real-time data.

Real-time customer journeys
Track and collect behavioural website data – and use the clicks, page views and carted products to recover lost sales, bolster your online conversions and create personalised journeys across your owned channels.

Engage to retain customers
Go from manual inefficiency to automated precision. Activate and create continuous engagement, loyalty and upsell opportunities with marketing automation for email and SMS.    

Personalised email marketing
Create one, personalise content to enable endless variations in your customers' inboxes. Use segments and dynamic content in email to maximise your relevance, your impact and your conversions.
 
Get customer-centric and expand your reach
Bump your reach, charge your sales and get even more personal on even more touchpoints by adding Add-on tools to APSIS One.
APSIS One Ecom: Perfectly personalised recommendations
Get relevant and bolster revenue with website recommendations based on the products or pages each visitor browsed, carted or purchased.

APSIS One APP: Convert the mobile generation
Add a dash of first-party data to the ultimate mobile experience: your APP. Track in-app engagement to trigger responses and create a relevant experience that aligns with the shopper's purchase history, product views, and more.
APSIS One Social & Display: Reach, retarget and optimise your spend
Put your money where your audience is. Export first-party data to personalise and narrow down your audience on Facebook, Instagram or LinkedIn – or make paid ads a natural part of your e-commerce automation flows.
Integrate your systems with APSIS One
Say goodbye to complicated setups and fractured data spread over the platforms you need. With the native two-way APSIS One integrations, you can finally personalise the entire customer journey with razor-sharp precision. 
Hyper-personalise with Magento Commerce
Integrate APSIS One with Magento and use customer attributes, behavioural events, order value and wishlist items to drive revenue through intelligent marketing automation flows, large-scale email campaigns or highly personalised SMS.
Personalise the website experience
Display the right things to the right people. Synchronise data between APSIS One and Sitecore or Episerver – and let campaign data dictate what content category to display, optimise every element of your site, and use behavioural website data to empower your campaigns.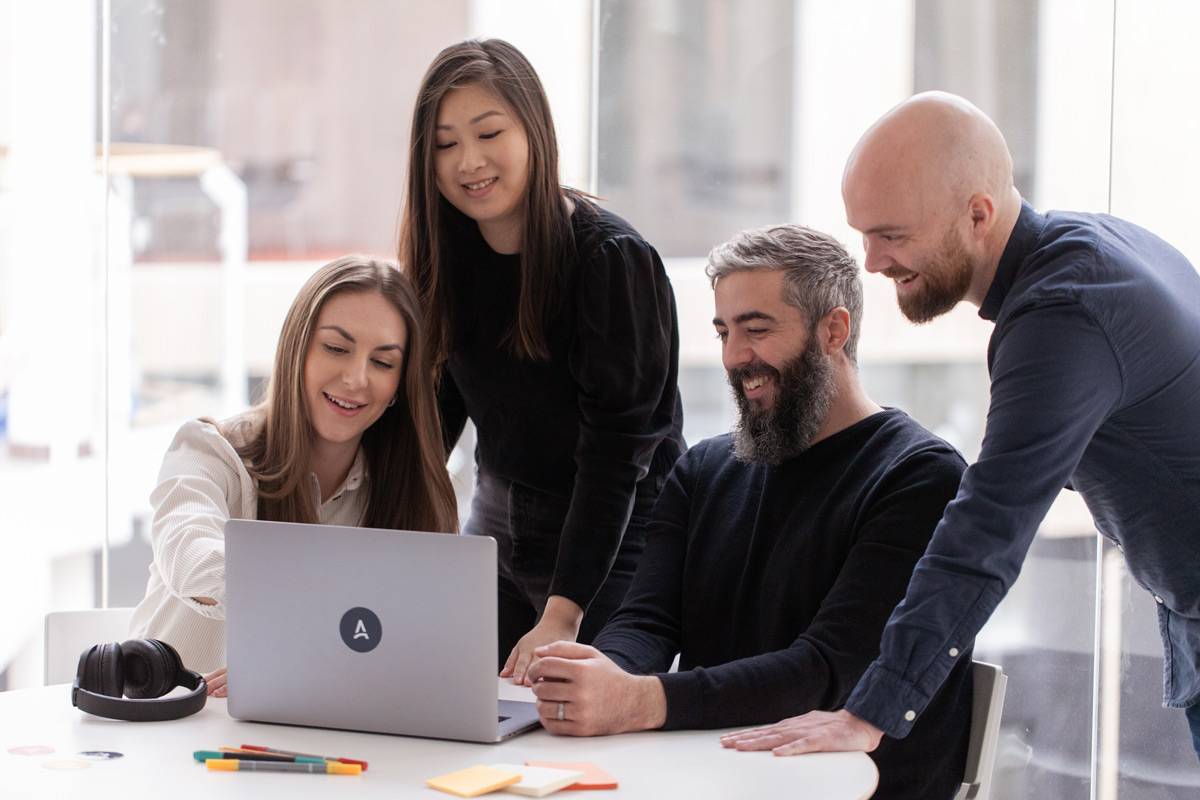 Experience APSIS One for yourself
We know your local and glocal market, your pain points and what your business needs to take flight. And we can set you up with the perfect platform: APSIS One. 
But don't take our word for it. Discover APSIS One for yourself.
Handpicked resources for retail
Image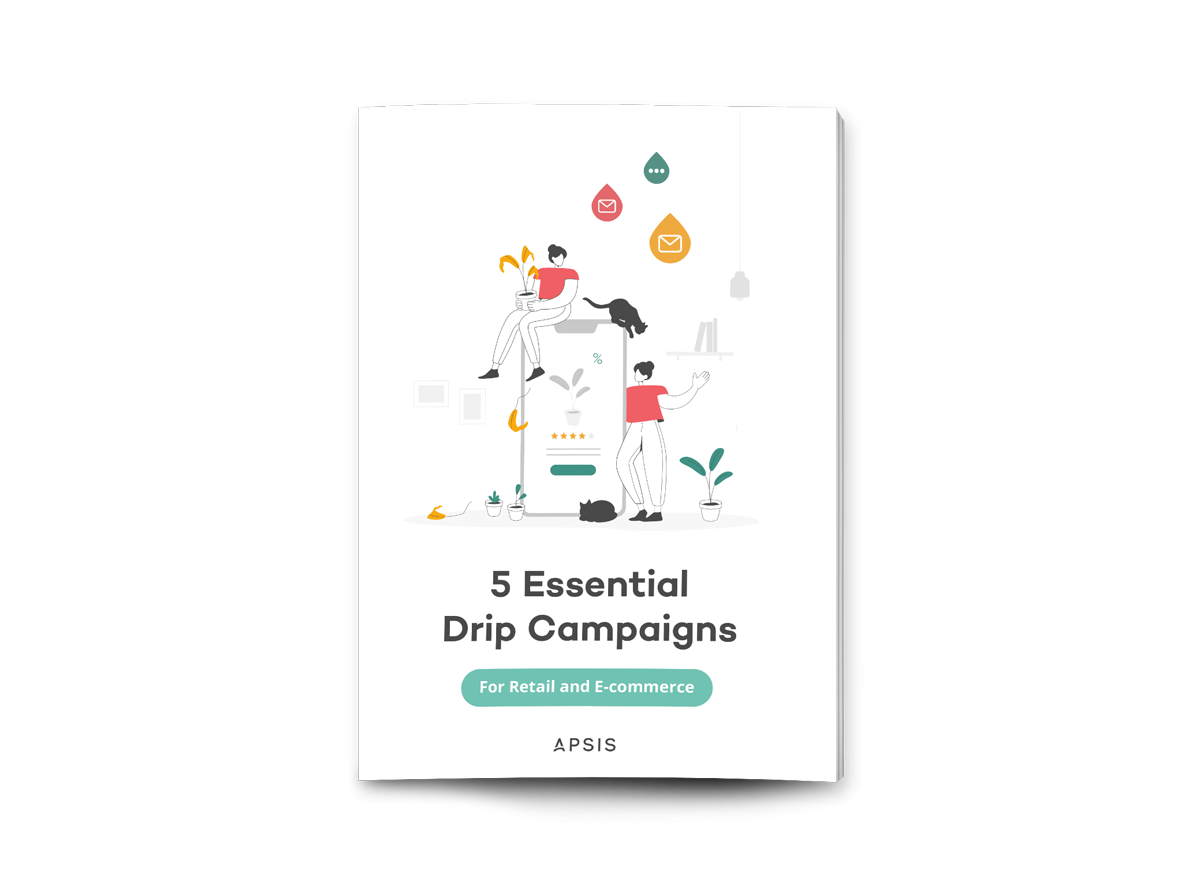 5 Essential Drip Campaigns For Retail and E-commerce
Image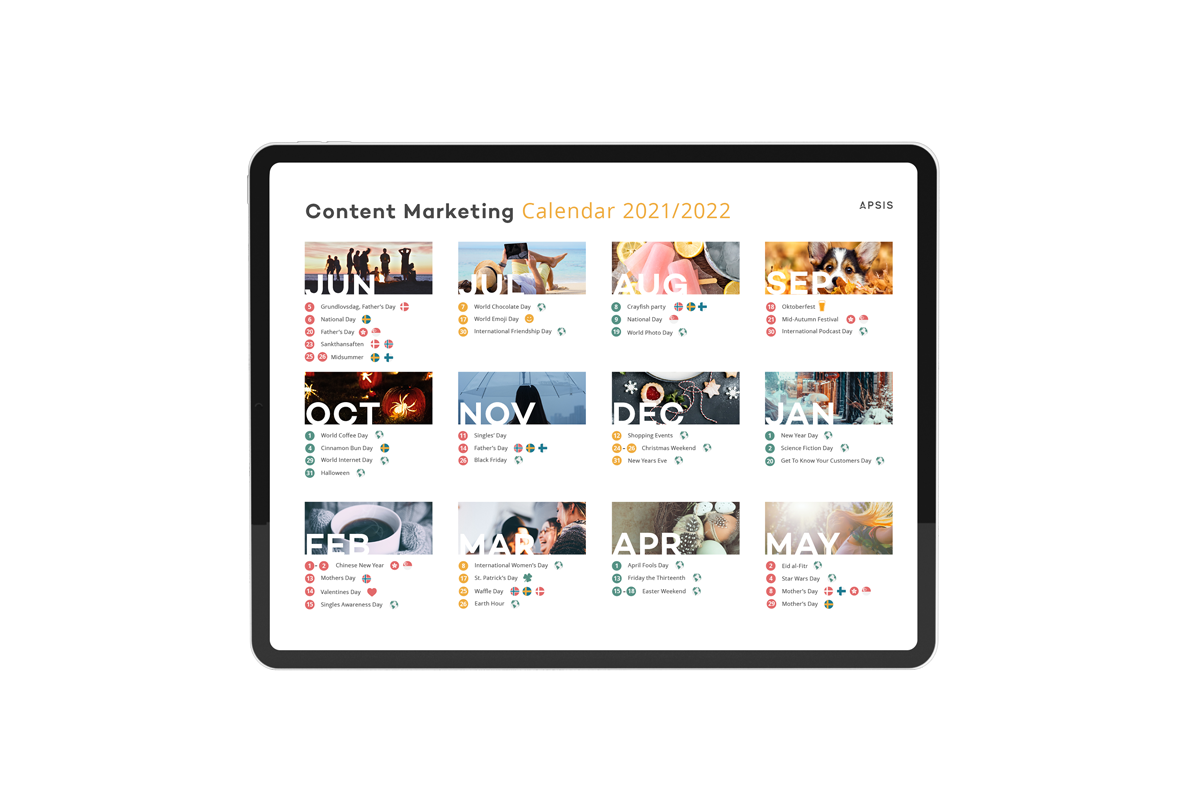 Content Marketing Calendar 2021/2022
Image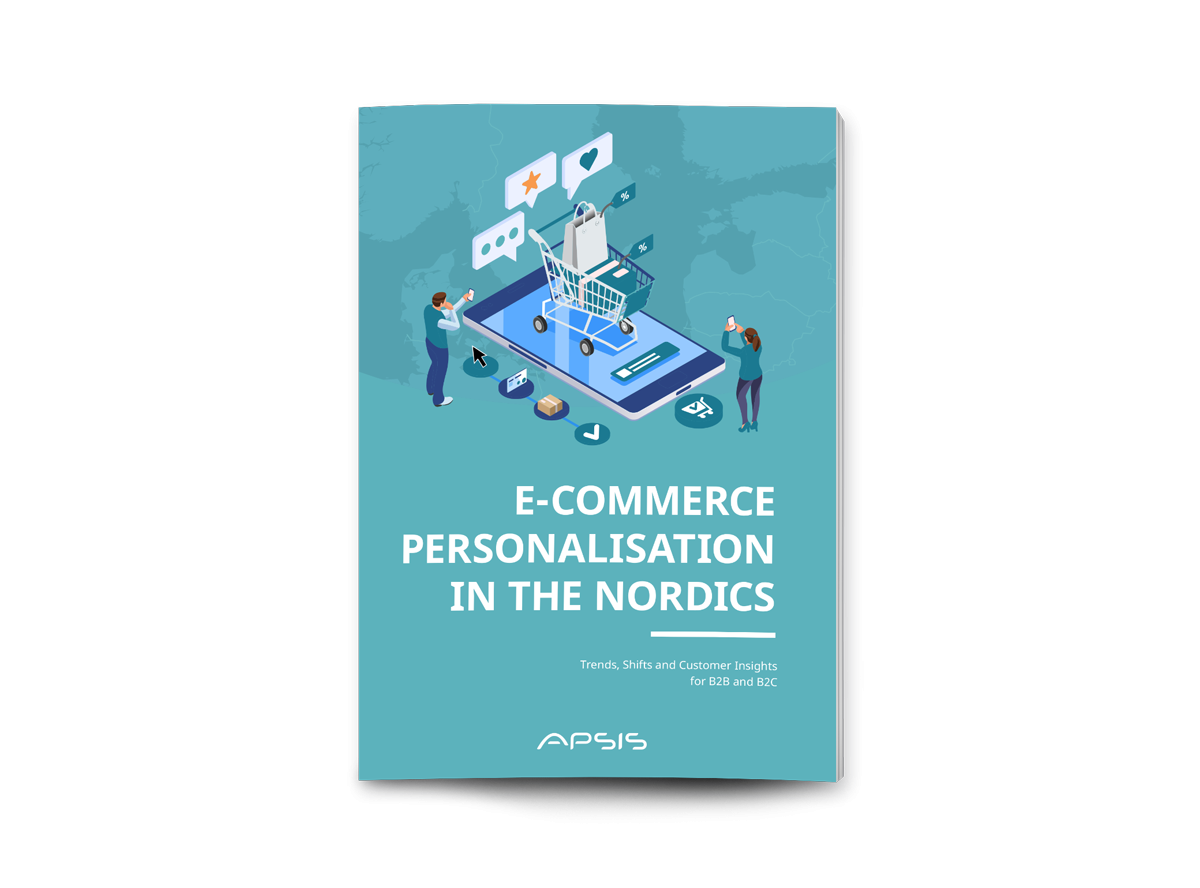 Ecommerce Personalisation