Customer Case: KitchenTime
"We want to automate basically everything in our business"
To build a successful business in the ever-changing and highly-competitive world of e-commerce requires an innovative mindset and grit. KitchenTime is an e-tailer within kitchenware with a secret recipe for success that consists of automation. This, in turn, has been the driving force behind their robotic warehouse operations. Now, KitchenTime is looking into smart ways to automate the customer journey.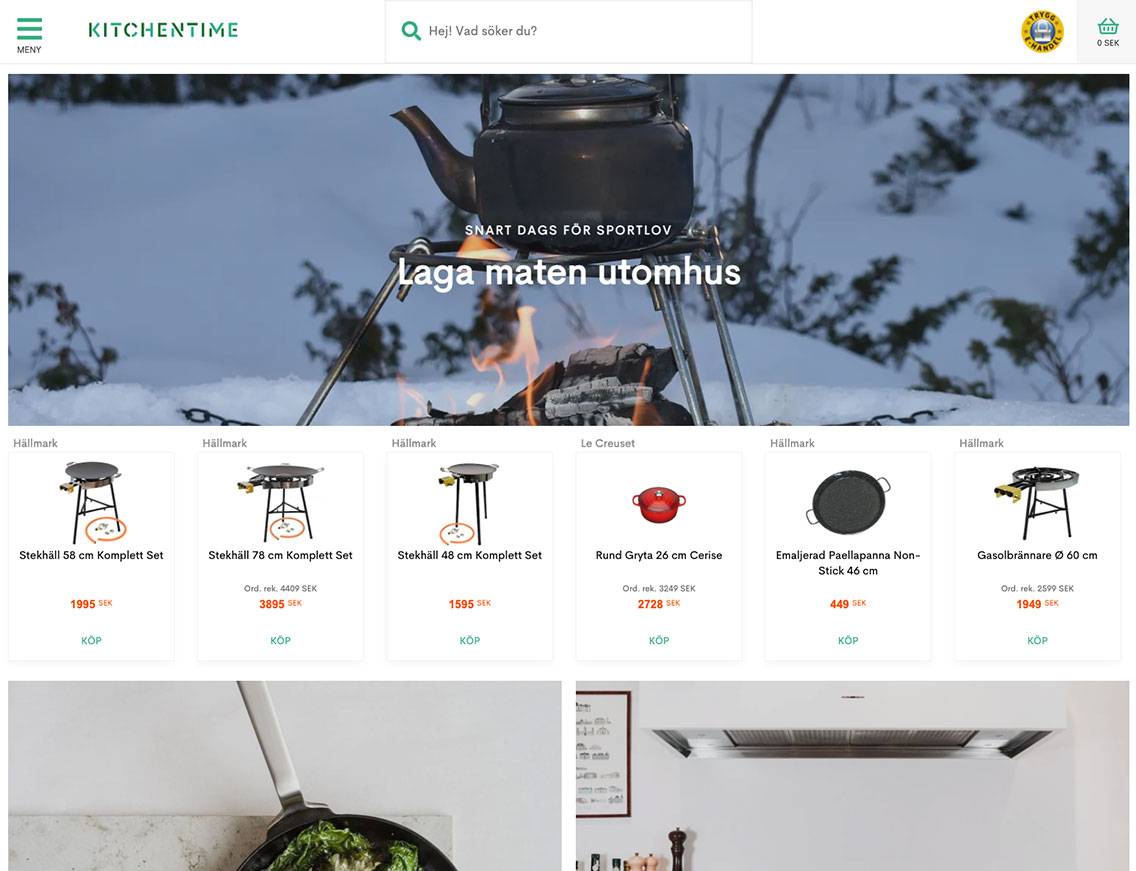 Solution
KitchenTime decided to work with APSIS to leverage their most valuable marketing channel: email. With the help of APSIS Professional Services, KitchenTime set up automated flows to support every critical step of the individual customer journey.
Results
According to Joel Falck, KitchenTime's CEO and co-founder, APSIS has provided a platform for email marketing based on multi-channel data. By having customer data and marketing software in one place, it makes it possible for KitchenTime to personalise their marketing based on customer behaviour.
"By using APSIS' technologies we can automate a lot of our workflows for email communication with our customers. We use APSIS to trigger all sorts of emails during the customer journey."
As a result, they're able to send personalised product recommendations based on behavioural patterns and expressed interest, timely reminders for those who didn't convert the first time and other types of automated flows.
"We want to automate basically everything in our business, keeping a focus on each individual customer, but making sure that we can be very timely and precise in our communication."
KitchenTime is now basing their entire digital marketing strategy on data, which is something that reflects on the bottom line: During the first six months of using APSIS, KitchenTime saw an increase of 69% in email revenue compared to the year before. Even though Joel is very pleased with the initial result, yet he emphasize the importance of having a local and dedicated partner in place:
"The biggest benefit for us working with APSIS is that they have been a partner that actually helped us get things done", concludes Joel Falck.
+90% Open Rate
Compared with manual emails.
+15% Click-through-rate
Compared with manual emails.
+69% Email Revenue
During the first six months of using APSIS. 
Want to achieve the same stellar results as KitchenTime?