Image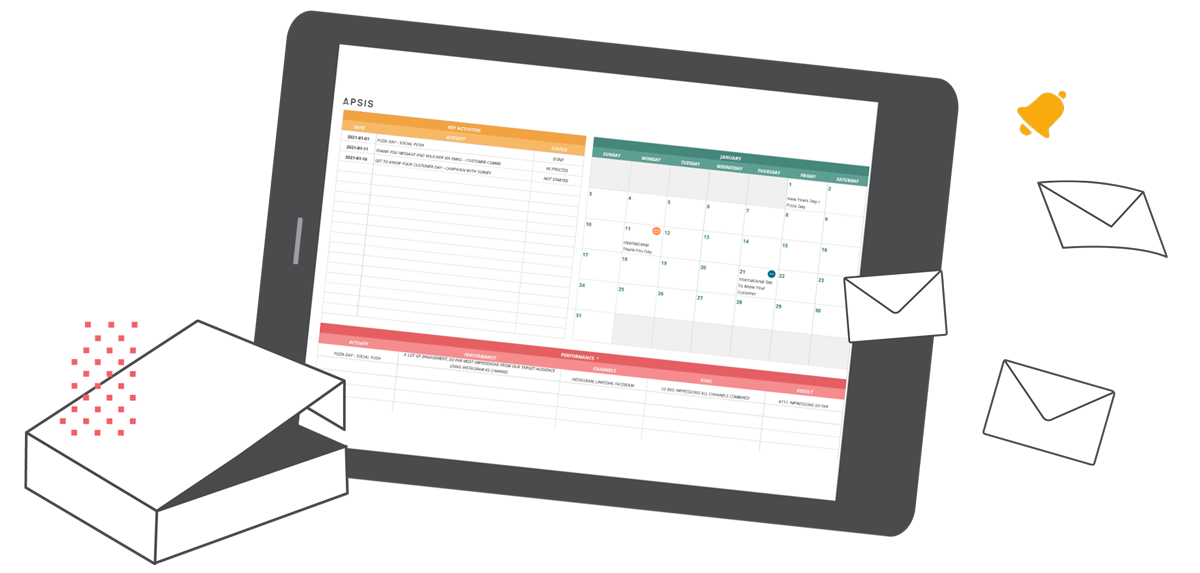 Marketing Planning Template for B2B
Get inspired with content and campaign ideas. Get started with our template.
B2B is all about building those long term relationships, so let us give you a helping hand. With the FREE APSIS 2021 Marketing Planning Template for B2B, we've done the hard work for you. 
Our customisable and easy to use Excel template and content calendar is prefilled with important dates, allowing you to plan ahead, stay focused and keep productive.
Image