Feb 11 | 2 minutes read |
Free Email Templates for Your Last-Minute Valentine's Campaign
We're approaching Valentine's Day and expectations are on the rise. In recent years, Valentine's has become a dark horse in digital marketing and e-commerce. Why? Because it gives brands a natural reason to reach out to their most beloved customers with a love-themed message or discount.
Sounds sweet, doesn't it? 
But here's the thing. 
Many brands struggle to match their brand's look and feel with their Valentine's Day campaign. If you can relate to this problem, we have good news for you. 
Did you know there's a library of free love-themed templates available for all APSIS One users? These themed templates are made with a lot of TLC from the amazing team of email designers at APSIS Creative Services. Here's how they look...  
#1  Email Template with a menu structure
Do you want to promote a lot of different products or topics in the same email? This template comes with a menu that allows you to add links to your full range of products without losing focus on the main message.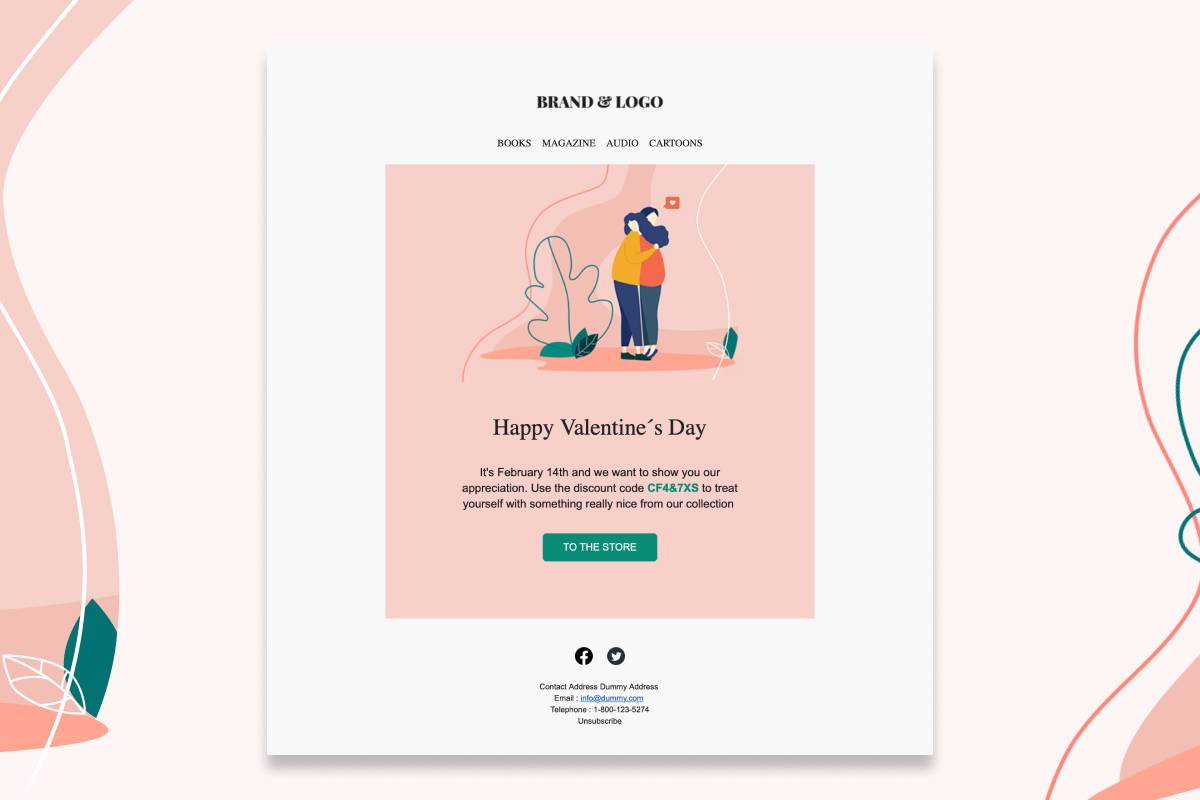 #2 Email template with a creative edge
Being a bit bold and daring is part of Valentine's Day, right? If your brand's ready to go all-in and aim for an artsy conceptualised theme, then this template is for you.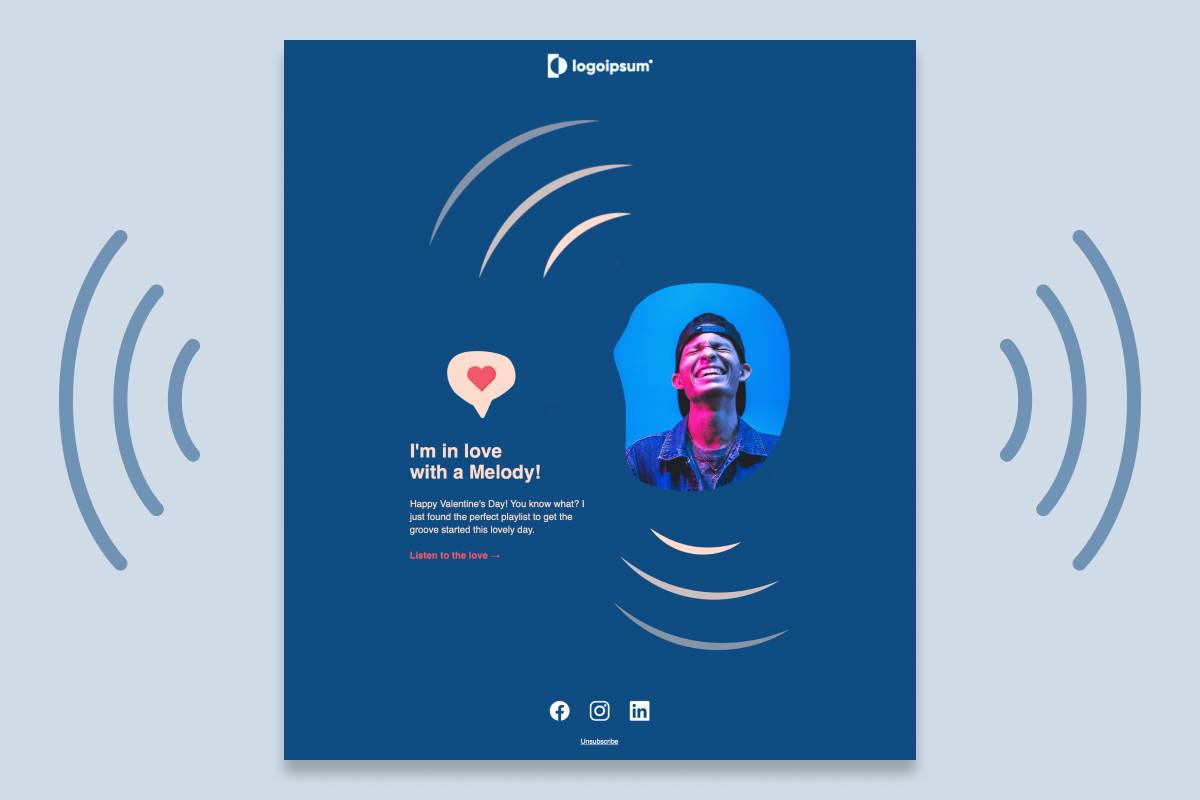 #3 Email template with a clear message
Wouldn't you agree that your most loyal customers deserve a token of appreciation? This email template excels in its simplicity and minimalism. One image. One message. One button!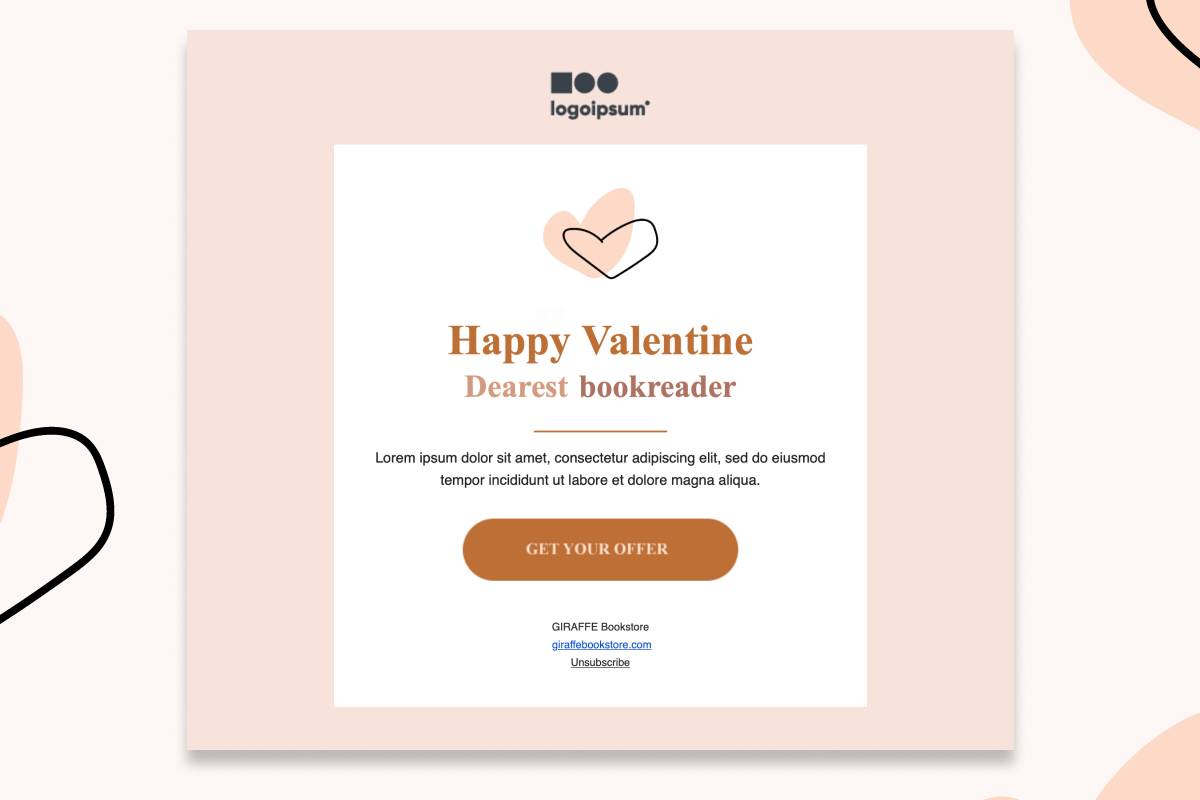 #4 Email template for Ecommerce
When you're selling things online, you're always looking for a space to put your products on a pedestal. This appealing template has an intriguing outline with plenty of space for you to play around with texts and images.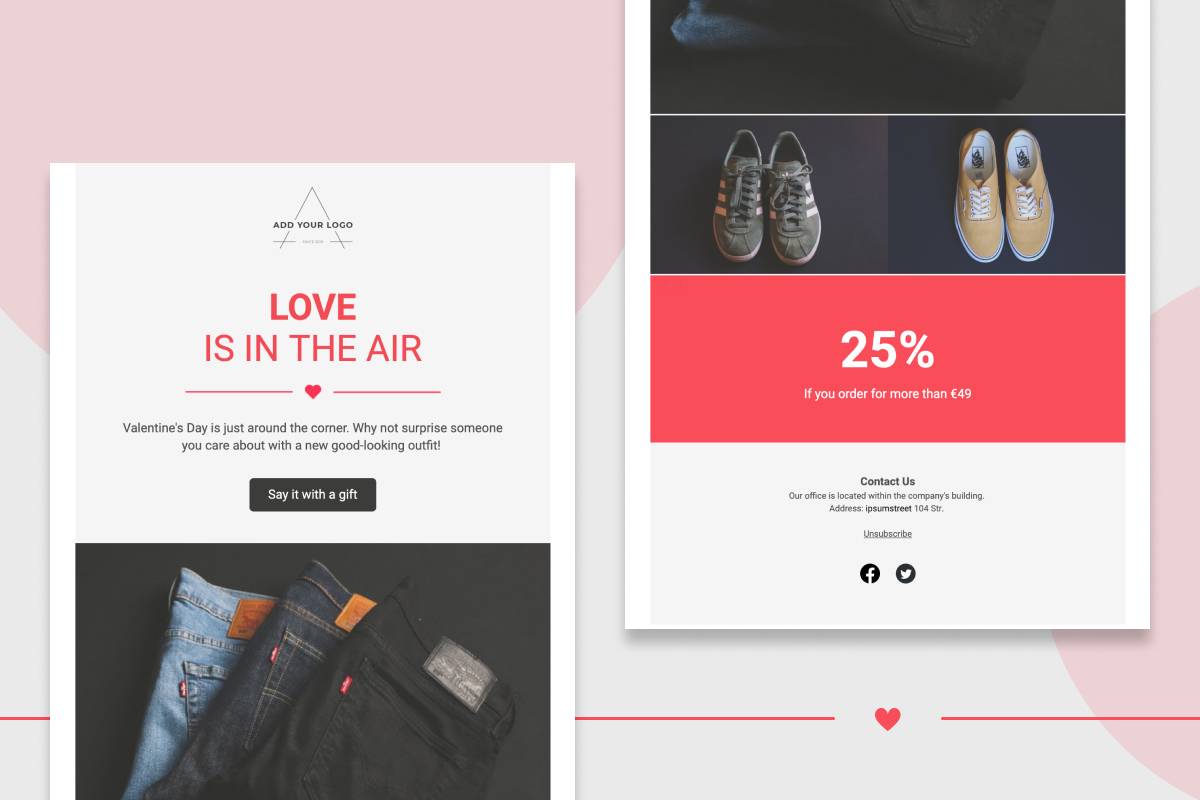 How to add the free themed-templates? 
Adding a themed template in APSIS One is easy, simply select the tab called themed when you're choosing a template for your activity in the Email Tool. 
What if you're not using APSIS One?
We've got a little gift for you too! If you're looking for love-themed images and visuals, go check out APSIS Gallery to get our free image packages for Valentine's Day.