Make sense of your data
Get to know the people behind the numbers. APSIS One Insights provides marketers with an easy overview to measure behaviour and interactions across channels and customer touchpoints.
3 Main Benefits 
Cross-channel insights
Learn how and where your customers interact. Analyse devices, topics, locations and response data to understand what makes your audience tick.
Track your conversions
Understand what works and how to optimise your results by monitoring where your customers convert.
Watch audience trends
Track customer engagement throughout your channels to understand and predict their needs and expectations.
Predict and influence the next move
Image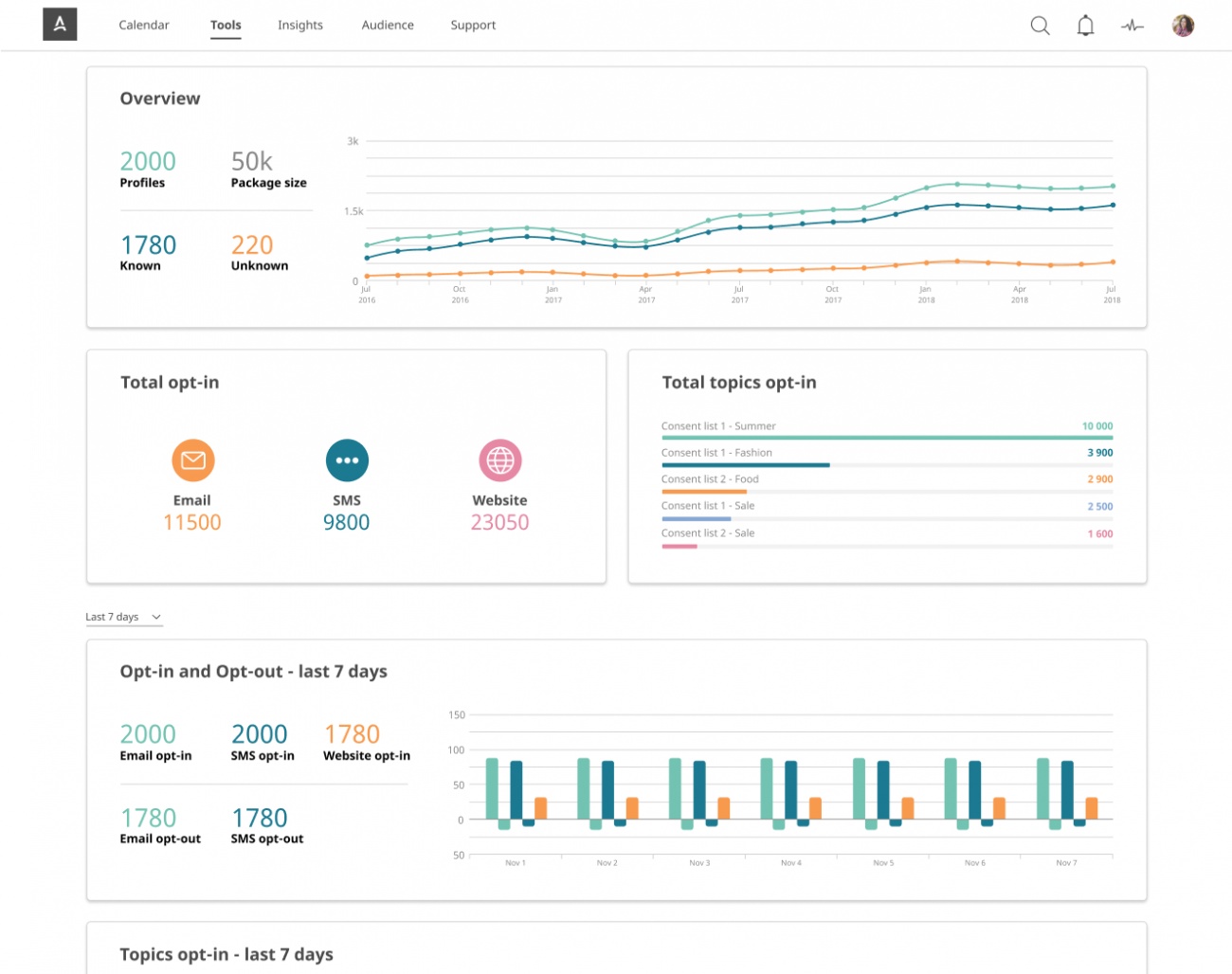 Image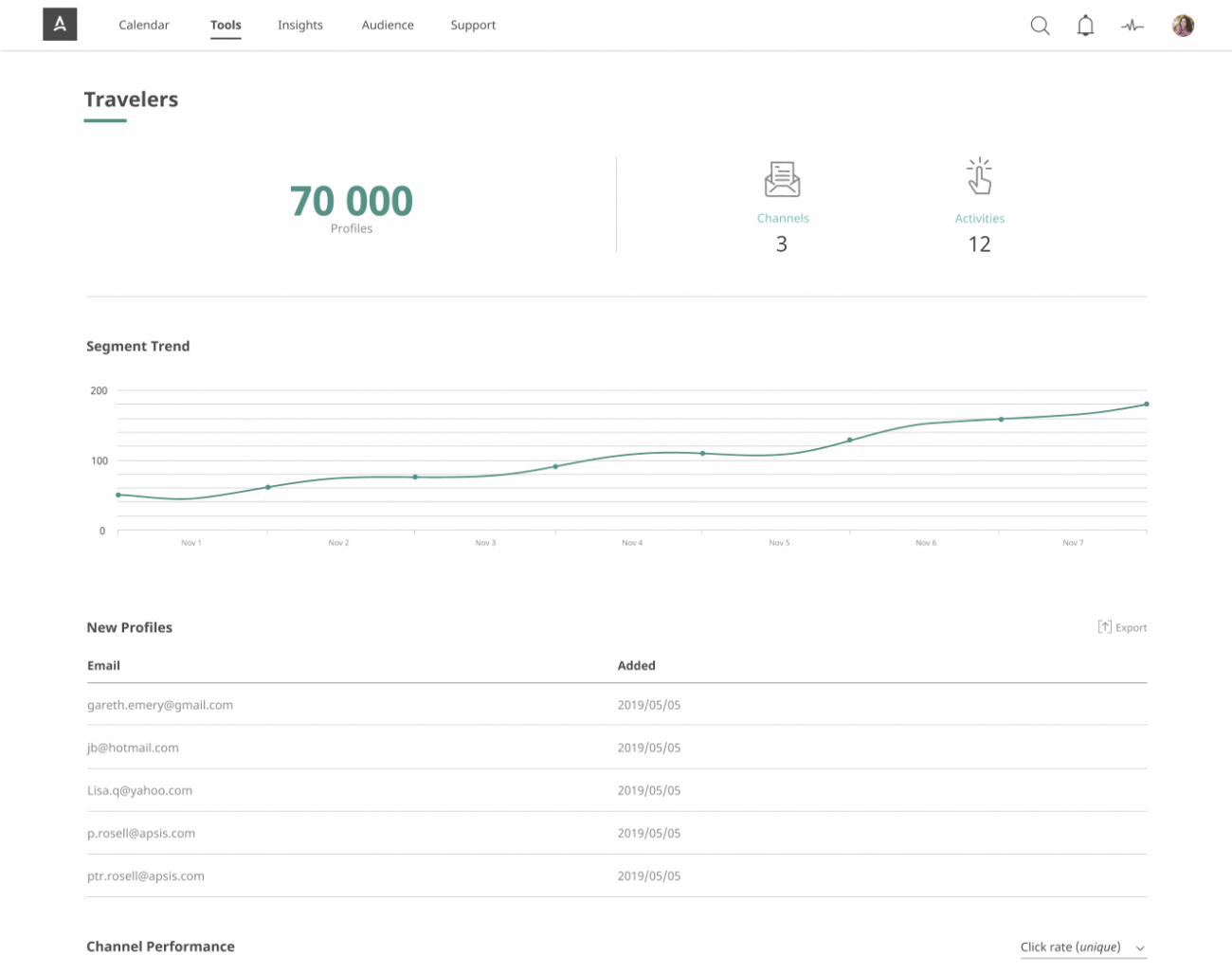 Image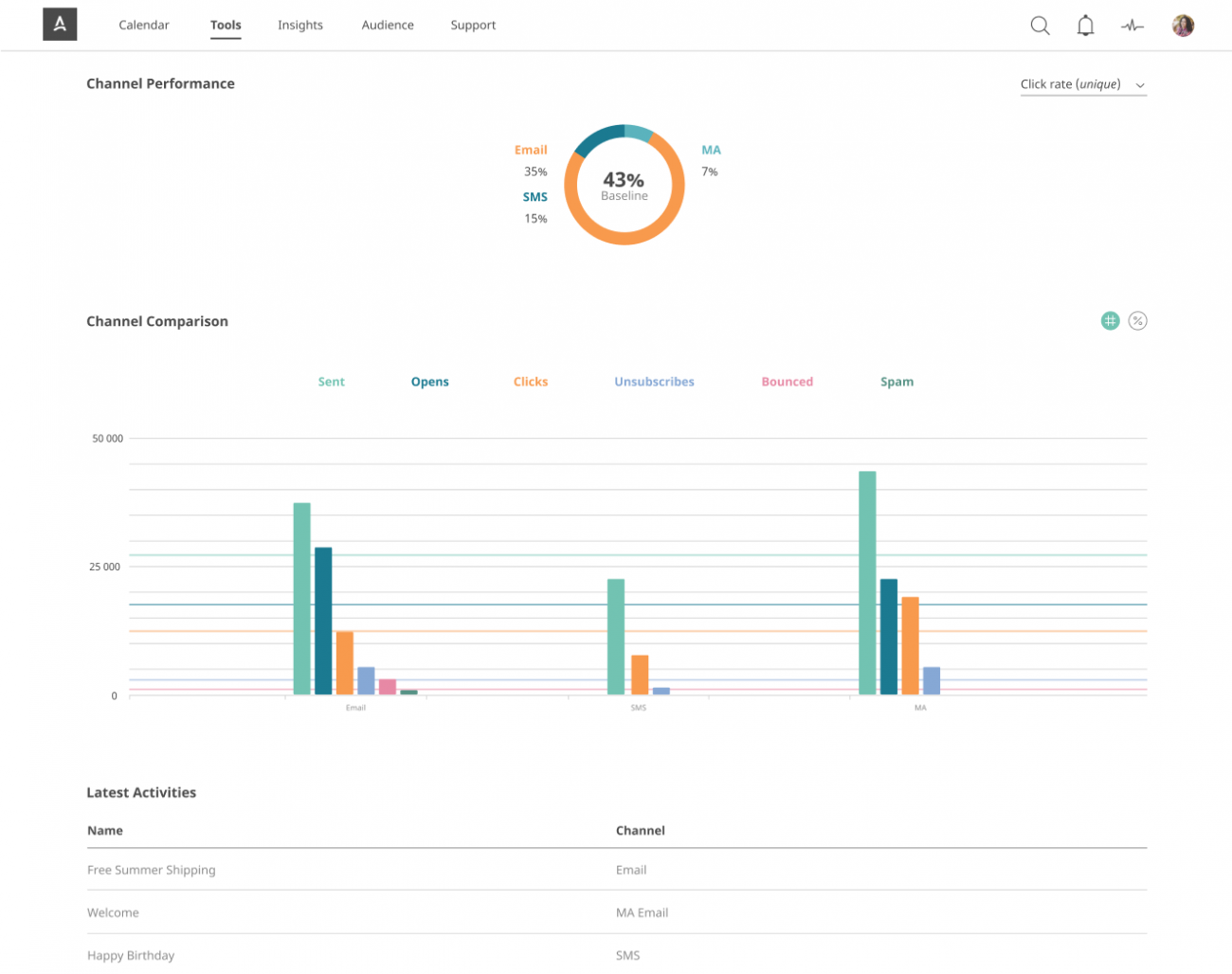 Image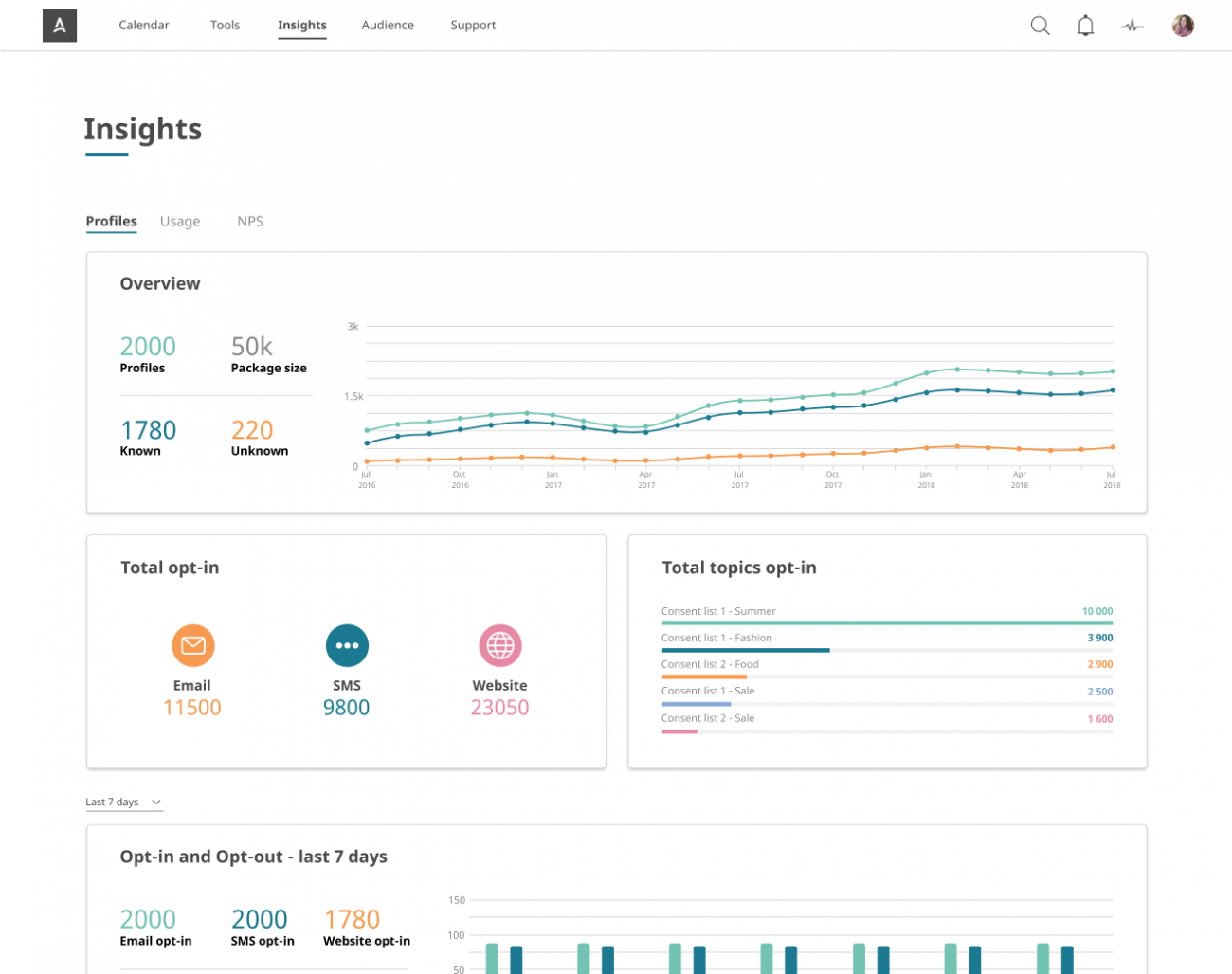 Predict and influence the next move
Gain control and take action
The Dashboard in APSIS One Insights puts you in control. Through the easy overview, you're able to monitor the progress of your digital marketing campaigns across all devices and channels.
View your progress
Give your audience what they want by learning what's trending within your audience. View your progress at the timeline and beat your numbers; one channel at a time.
One dashboard for every channel
Want to know which channels your customers prefer? APSIS One Insights breaks it down and showcases performance based on specific channels.
Get the full picture
Compare the number of known and unknown customer profiles within your audience. Put your effort into turning unknown prospects into known customers.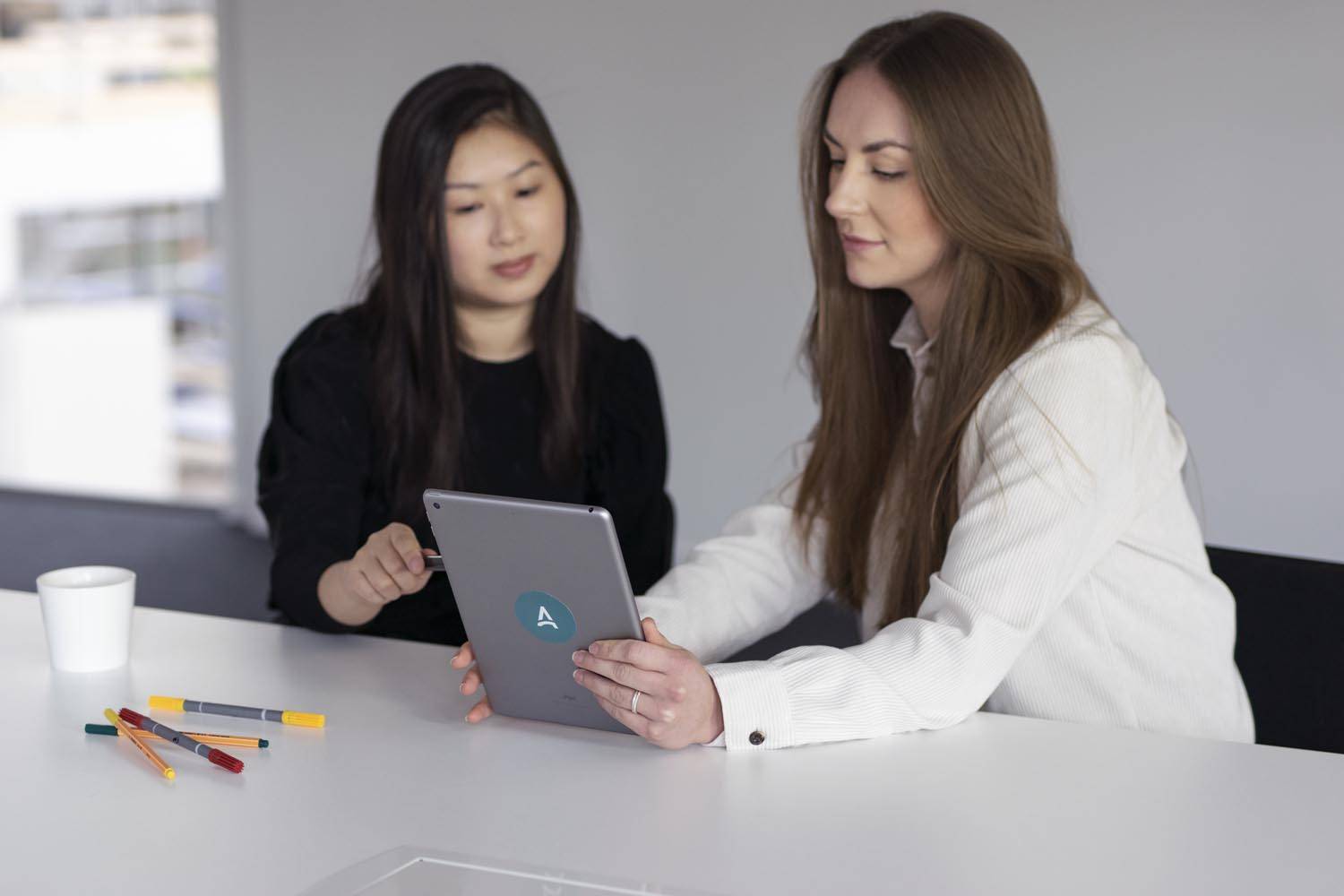 Know who clicked, not how many
If you want to measure your brand's impact you need to look beyond aggregated numbers. Who engages with your content? Who converts? And how can you turn prospects into customers? APSIS One Insight lets you see the real people behind the numbers.
Our digital marketing experts are ready to get you started.