Image
Image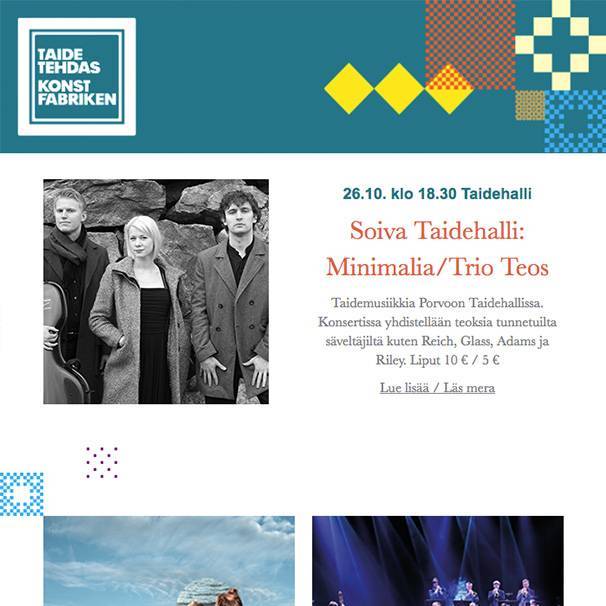 Image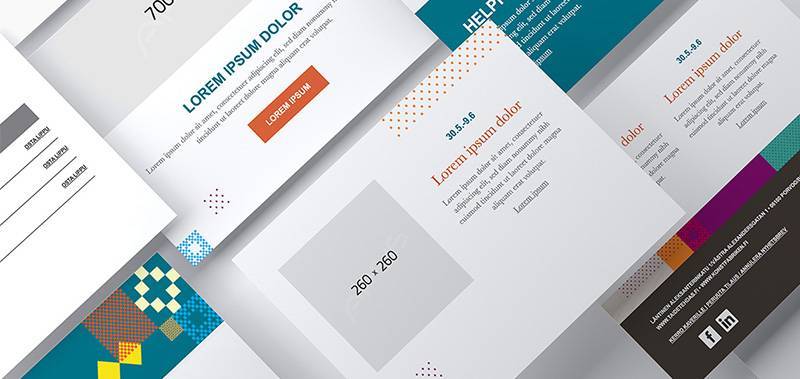 Art factory
The art factory is a versatile event house in Porvoo, less than an hour from Helsinki. The atmosphere of the old factory building and the proximity of art make the Art Factory an inspiring environment for meetings and corporate events. Idyllic Old Porvoo is just a short walk away. The art factory hosts events for 10-1000 people,
We wanted the new design to tell more about the Art Factory and its inspiring world in color and graphics.
The art factory combines both business and art, the new design made this more visible. We are using our newsletter more actively because it now better serves our needs. We get e.g. to highlight our events in an attractive way and to tell current news more visually.
Client: Taidetehdas
Category: Newsletters
Back to gallery