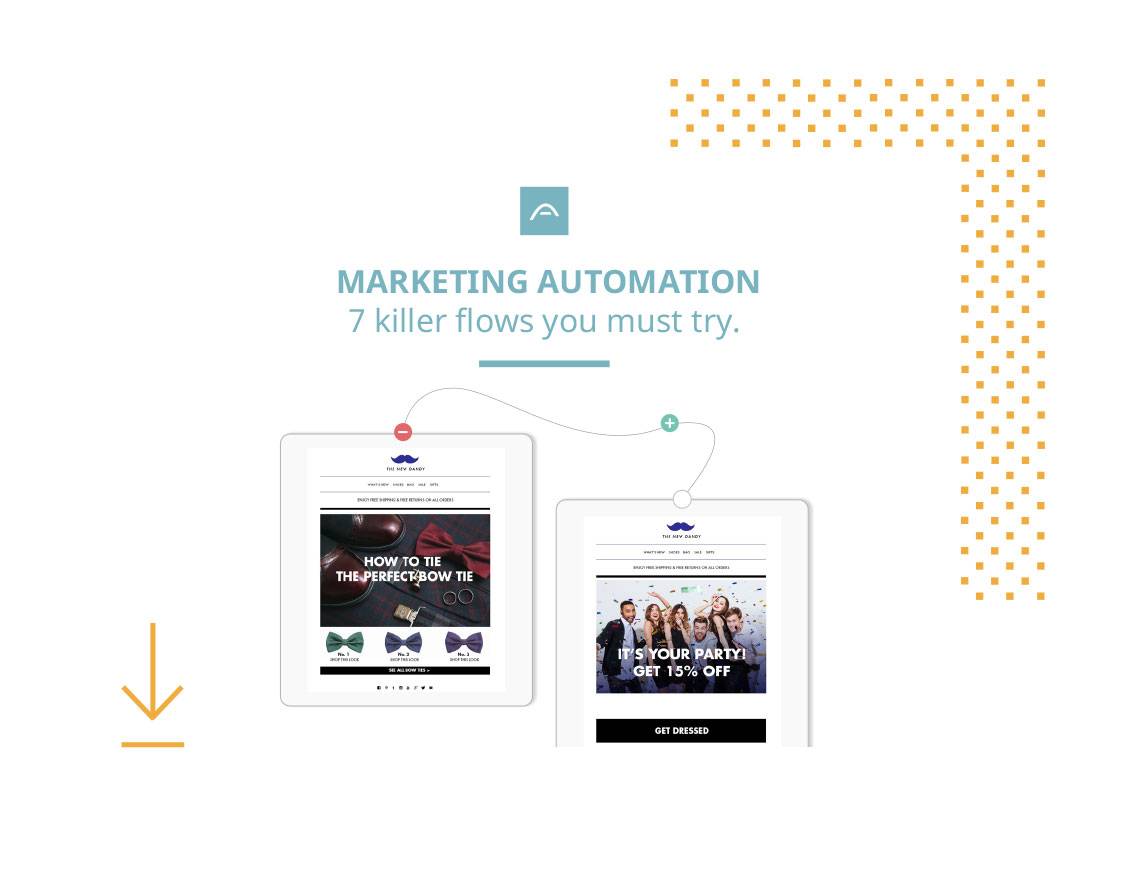 Jumpstart your marketing automation engine!
Marketing Automation for B2C
We've picked a collection of the most popular and easy-to-use flows for marketing automation to set your creativity in motion. 
Are you tired of doing manual work? Or do you need tips to boost your marketing strategy?
This whitepaper is the perfect place to start. We've collected seven automated flows for all stages of the online customer journey. 
This whitepaper includes...
Welcome Customer Flow
Post Purchase Flow
Customer Satisfaction Flow
Browse Abandonment Flow
Happy Birthday Flow
Replenishment Flow