Jul 26 | 6 minutes read |
How Ease of Use Can Elevate Your Digital Marketing
In today's digital society, we're exposed to thousands of messages each day. And it's hard to disregard the fact that many of us are restless souls who seek and require faster, smoother, and more comfortable solutions in our everyday lives. Therefore, it's important that you, as a marketer, make sure to comply with today's customer behaviours and deliver simple, and personal customer experiences. But how do you actually create Ease of Use?
We've talked to the Copywriter Sarah Chase, who's an expert in the field.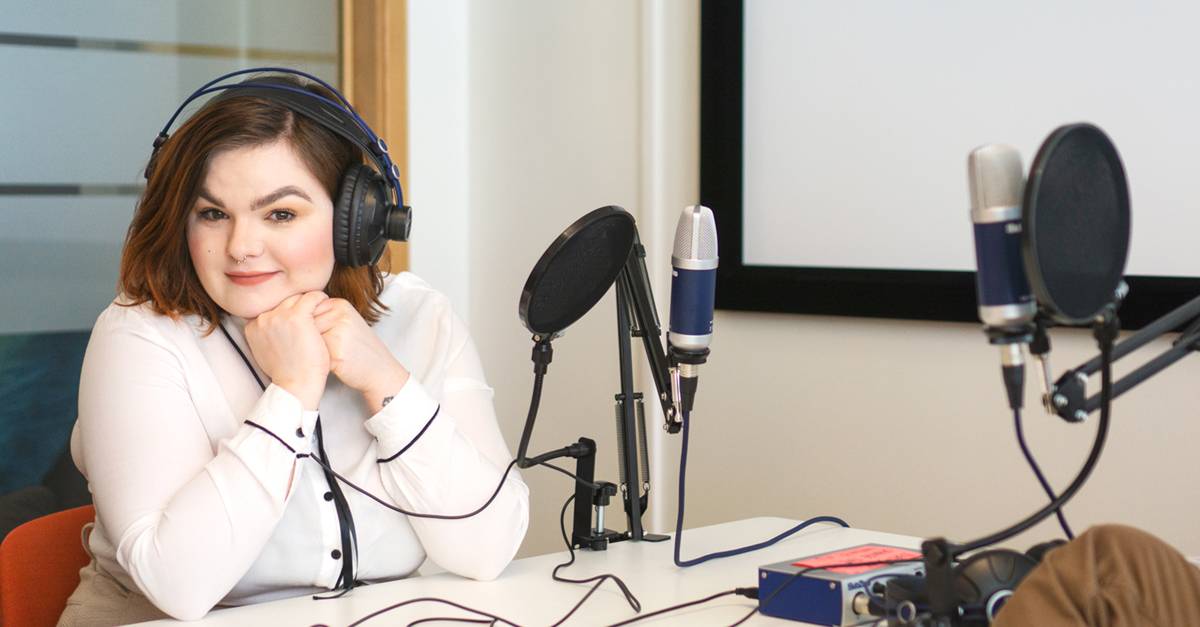 What Does the Concept Ease of Use Mean?
Ease of use, simplicity, or user-friendliness – regardless the choice of word - the concept can easily be explained as a measure of how simple a final product is when it's ready for the intended user. 
Here's what the Copywriter Sarah Chase, who works with Ease of Use on a daily basis, says:
– To me, Ease of Use is the basis of all communication and marketing. Without Ease of Use, you'll lose your competitiveness. Therefore, you should make sure that it permeates everything you do within marketing.
  
In my work, it's important for me to create Ease of Use in every step of the process. It starts with planning strategies and continues throughout the whole customer journey: from stakeholder to the actual buyer. In fact, I would allow myself to say: Without ease, there is no marketing.
The Understanding of Ease
Sarah Chase has been working as a Copywriter at APSIS since 2017. Previously, she worked at a content agency. But – it was when she started at APSIS that she realised the clear value of always having an Ease of Use mindset. By spending the last years focusing on writing strong content, aimed for the B2B market, Sarah has learned what works – and what doesn't – when it comes to creating relevant content.

– My daily work means that I plan and produce both content and the overall strategies for it. For example, I create newsletters, whitepapers, blog articles, and content for social media. A lot of my daily work is focused on B2B marketing, so basically you can say that I work with creating powerful, relevant, and efficient content adapted to the whole customer journey, Sarah says.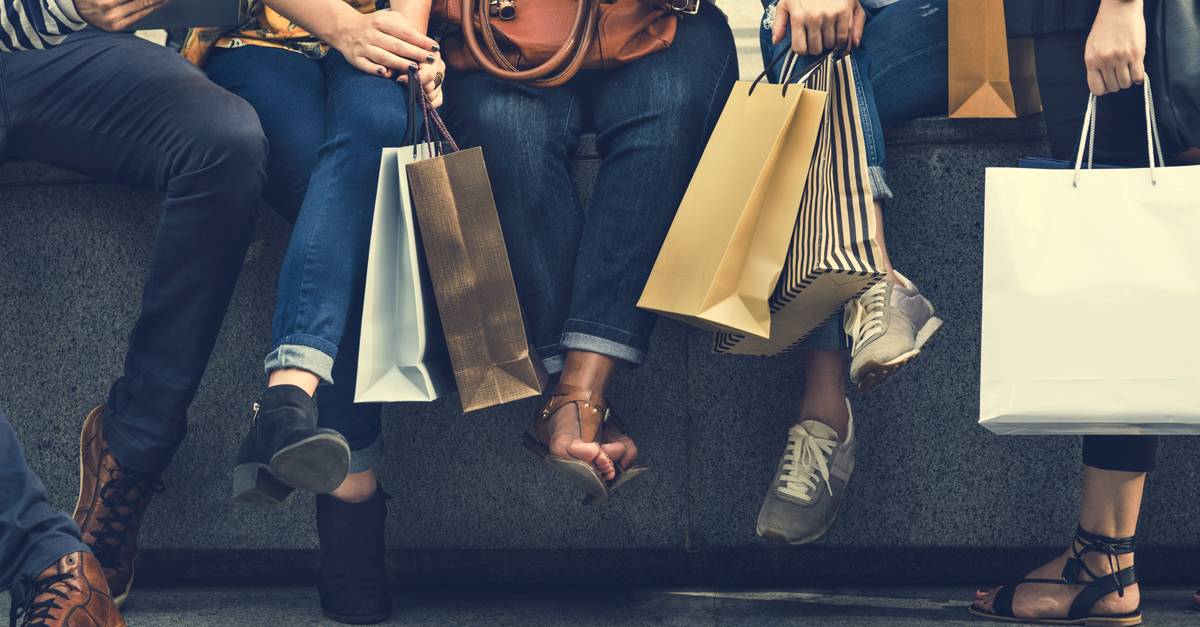 How do you Create Ease of Use?
To Sarah, Ease of Use is crucial when it comes to planning and producing texts and other types of content. Here's how the process looks like for her:
– The first step is to think about how many contact points, such as the number of emails, that goes into a flow. Then I look into the brief, followed by planning what's required to create a seamless customer experience. In fact, seamlessness and Ease of Use go hand in hand. Therefore, you need to start to examine and analyse the actual customer journey before starting to produce texts and other content.
This means I also work with customising content adapted to different formats. For example, when writing emails, it's all about keeping it short and efficient. However, if you write a blog article, you can express yourself in a much more complex way. That's why it's all about constantly taking the customer journey, and the various needs, into consideration, Sarah continues.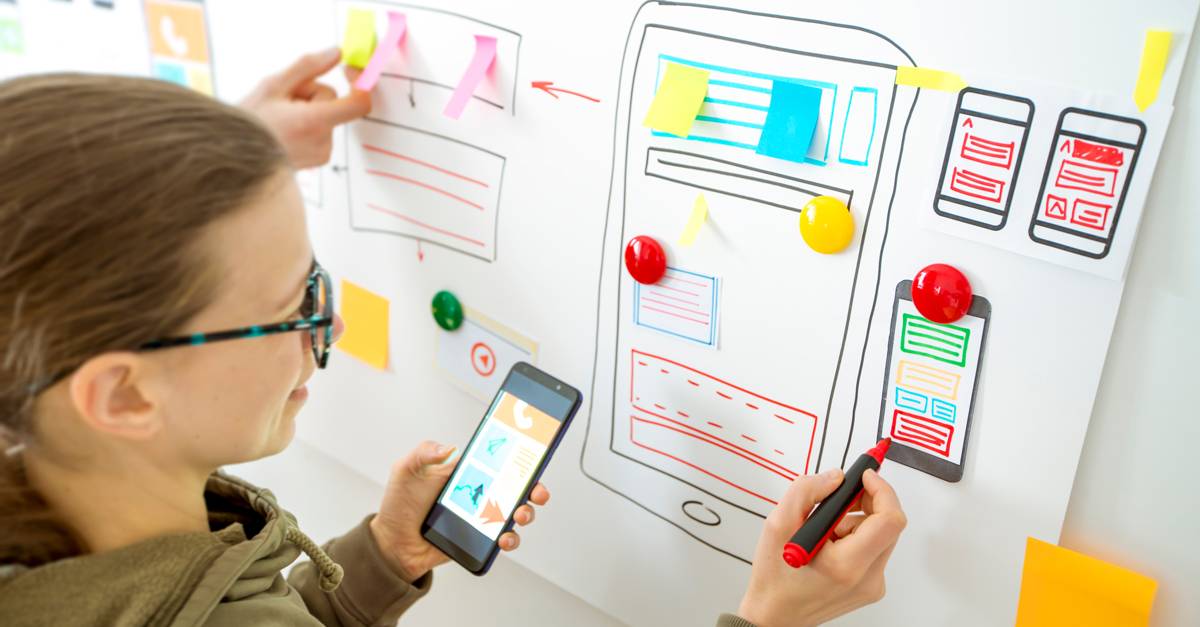 The Importance of Having the Right Mindset
In order to succeed with Ease of Use, every process and department within an organisation needs to have the same mindset – thus focusing on creating ease. For example, personalisation plays a great part in the journey towards creating ease for the end-user, and this is what Sarah says about the correlation between personalisation and ease:
– The process of personalisation itself is relatively complex and means creating maximum relevance for the user. But in the end, every action taken when creating personalised content boils down to ease. If you look at personal product recommendations for instance; these are made to provide a suggested route for the user.
If you look at the B2B sales cycle and the content in a lead nurturing flow, it's all about guiding the user towards the next step, and in that way they don't have to search for it themselves and lose interest, Sarah explains.

Interested in learning more about personalisation? Find our podcast episode on the topic here!
Does Ease Come Easy?
Creating Ease of Use may sound simple. But, the fact is that the process of creating ease is something that requires tremendous planning, hard work, and a lot of commitment from you as a marketer.
– I think that the most common mistake people make is not to think with Ease of Use in mind. Additionally, many people assume that ease comes easy. But ease doesn't come easy! I mean: behind the easiest journeys, are the most complex processes and technologies. 
If you look at marketing automation for instance – it's a great way to create ease. But the system in itself takes a lot of work to implement – not only technologically, but also regarding content and organisational alignment. So, even though marketing automation, in the end, creates ease for the organisation and the customer, it's not the easiest thing to implement. It's not a magic button that you push, Sarah says.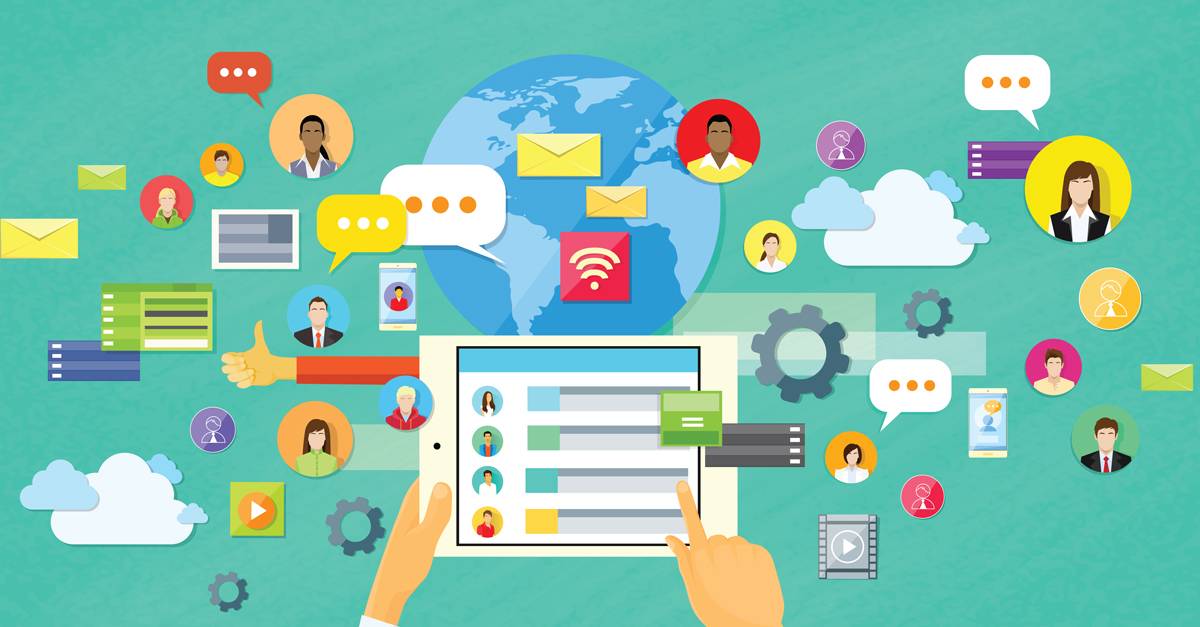 The Easy Future
Working with ease should be a given part of every marketer's day-to-day work. And according to Sarah, people will demand even more ease, simplicity, and convenience as the technology keeps evolving. 
– If we look at the way we live today, we have fast food, we require speed deliveries, and we even expect speedy dates: look at Tinder, for example. 
"Ease has become such an integral part of our everyday lives, so that there's no way that we'll ever turn back."
I also think that, as MarTech develops, people grow more custom to ease. So, as the customer demand for ease increases, so does the MarTech advancements, Sarah continues. 
But how do you get started with Ease of Use? Here, Sarah shares her best tips on the subject:
1) In terms of content, I would say that it's important to let the creating process take time. I mean; although a system – for marketing automation, for instance – is an excellent catalyst for creating ease, the content itself still is the foundation of everything. So – take time to create qualitative and relevant content and don't forget to keep the customer journey in mind when writing.
2) If you haven't started working with marketing automation yet, now is the time! But - make sure to start easily by creating a few simple flows. For B2B it could be to create a flow for lead nurturing or a download flow. For B2C, it could be a welcome or birthday flow. Getting started with marketing automation will make the marketer's job much easier, and also enable you to create a better, more customised, and personalised customer journey.
3) Analyse your data! With today's marketing technologies we can analyse and measure behaviours. By converting your data into actionable insights, you'll gain access to clear directives to where your business should be heading – whether it's to create better segmentation or to make better, organisational decisions, for instance, Sarah concludes.
Thanks a lot, Sarah!
It's common to think that the creation of ease is easy. Unfortunately, this isn't the case… As a marketer, you need to work hard to ensure that you consider behavioural patterns and analyse how today's consumers' act. Also – you need to make sure to keep up with the trends and create conditions to be able to meet the customer's requirements and needs. 
But in the end, it's all worth it. Because as Sarah said: "Without ease, there is no marketing!".

Want to learn even more about Ease of Use? Listen to our podcast A Zip of Marketing, where you'll find a whole episode dedicated to the topic!