Dec 16 | 6 minutes read |
Triggers in the Customer Lifecycle
Welcome emails, abandoned shopping cart emails, birthday emails… Today, every interaction with our subscribers is also a chance to build stronger, more personal customer dialogues. But how can we get the most out of these relationships?
It's the age of the customer. They have control over the decision-making process - whether they're buying your product, trialling your services or even booking an appointment with you. They want to be listened to. And it's in our interest as marketers to listen closely: attracting new customers in such an impulse-rich world depends heavily on us building relationships with them by following up on their behaviour. Luckily, there are several types of marketing automation techniques which support us in constructing these relationships.
But what is marketing automation? One of the most popular buzzwords in digital marketing today, the phrase "marketing automation" is often used interchangeably with email automation, triggered emails and transactional emails. Confusing? Basically, all of these concepts build upon the same basic principle: using automation technology to simplify and speed up various marketing processes. The difference lies in what process you're actually using it for - automated email campaigns, automatic transaction confirmations, or email campaigns triggered by users' specific behaviour.
Triggered emails are actually a fairly simple form of using marketing automation to deliver results quickly: compared to standard email sendings, triggered emails have a significantly higher opening and click-through rate of 40%. This is because they are highly relevant and created at the time of a specific action of the customer. To view it from a different angle, we can say that to not have a notification in form of a triggered email has become incredibly risky as it leaves our customers, prospects or buyers in the unknown. Not only that, but our customers expect it now, owing to previous customer experience and best practice examples.
Birthday greetings, welcome emails and win-back messages are just a few of several ways to make your customers feel valued and keep them engaged with your offering. You will also save both time and resources by automating these customer interactions, even in a very basic way. We have reached a point in time where consumers choose one company over the other based on their own unique customer experience, lifting the importance of a seamless customer journey even higher - no matter what product or service we're talking about. So be the differentiator, and rise above the crowd of competitors by using a few simple tactics we've collected below to make your customers feel extra special, with minimum effort from you.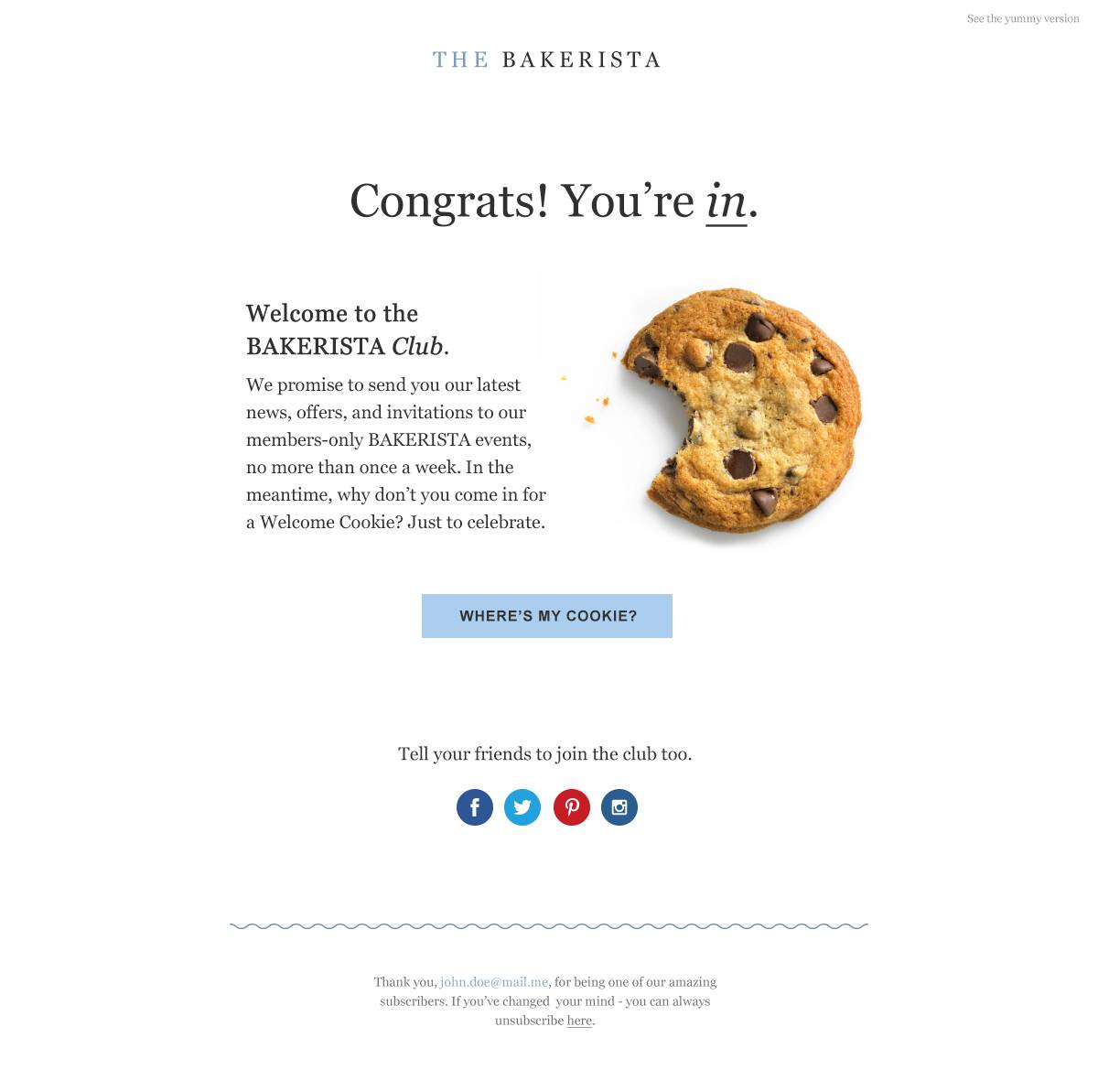 Welcome emails: Increase engagement from the start
That first welcome email you send customers after signing up marks an important moment: your first personal communication with your subscriber. Time for some important decisions: what do you want to say? How do you want to present yourself? Instead of selling products to your customers right away, make them feel valued by greeting them with a personal message. Remember to mention the many benefits they will get from signing up for your services, like discounts, exclusive offers, premium interviews - and don't forget to link to your already existing content either, as these emails are among the most effective triggered email types! Welcome emails are also a great chance to start collecting and refining more data from your subscribers, but don't forget to tell them why you are collecting all that information.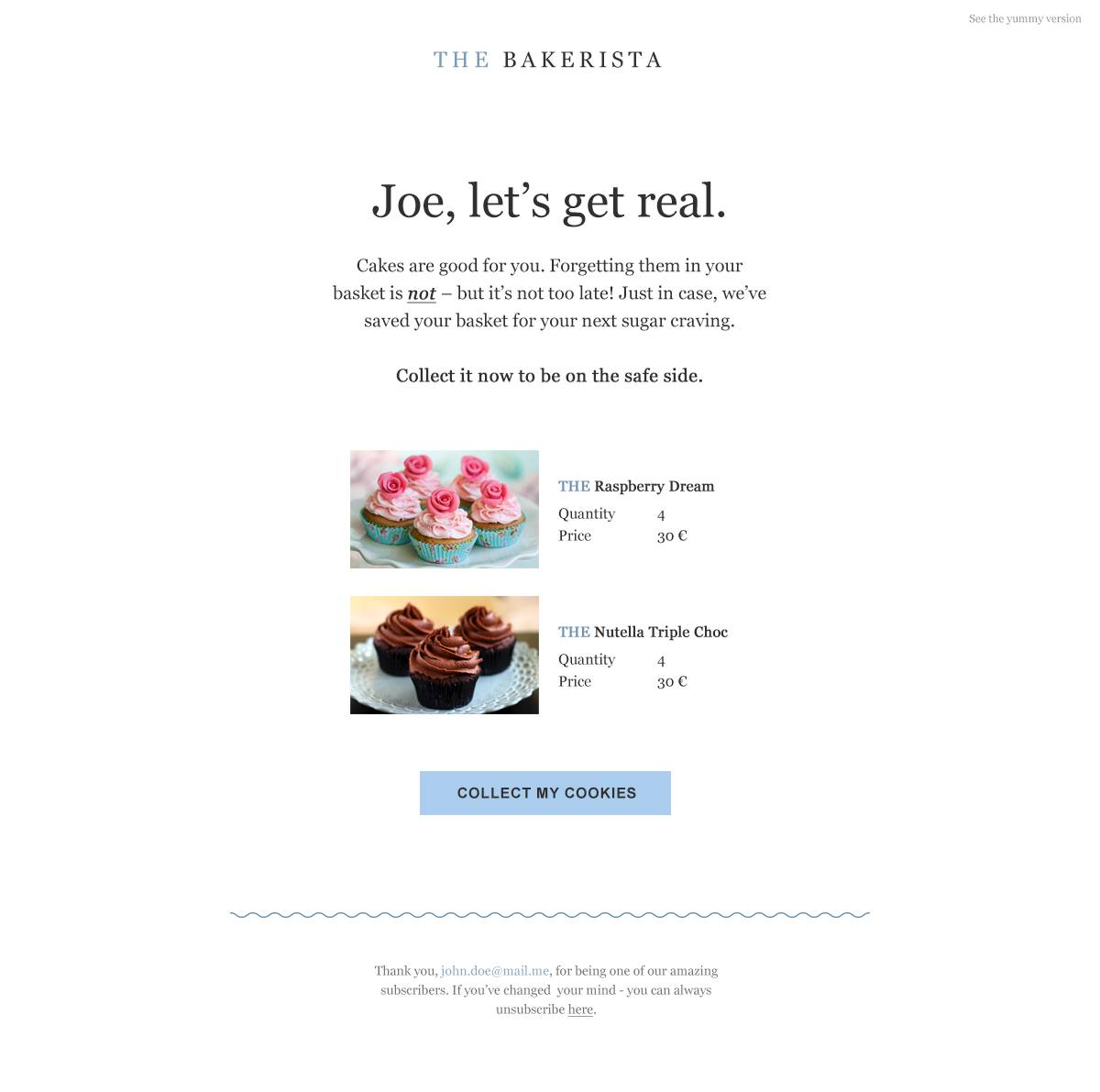 Abandoned shopping cart emails: Paying attention
Next to the obvious benefit of abandoned shopping cart emails for e-commerce businesses (i.e. the fact that they nudge customers towards completing their purchases), they're also perfect for showing your customers that you're paying attention to their whereabouts.Take the first step and let them know that their cart is saved, show them all delivery and shipping options, or maybe even include some product recommendations to encourage multiple purchases! Abandoned shopping carts also work for services like free trials, or booking appointments without any tangible products. As long as you have some sharp copy and some catchy visuals, you will surely make an impression. One last piece of advice? Send these recovery emails soon after the cart was abandoned to stay on top of your customer's mind.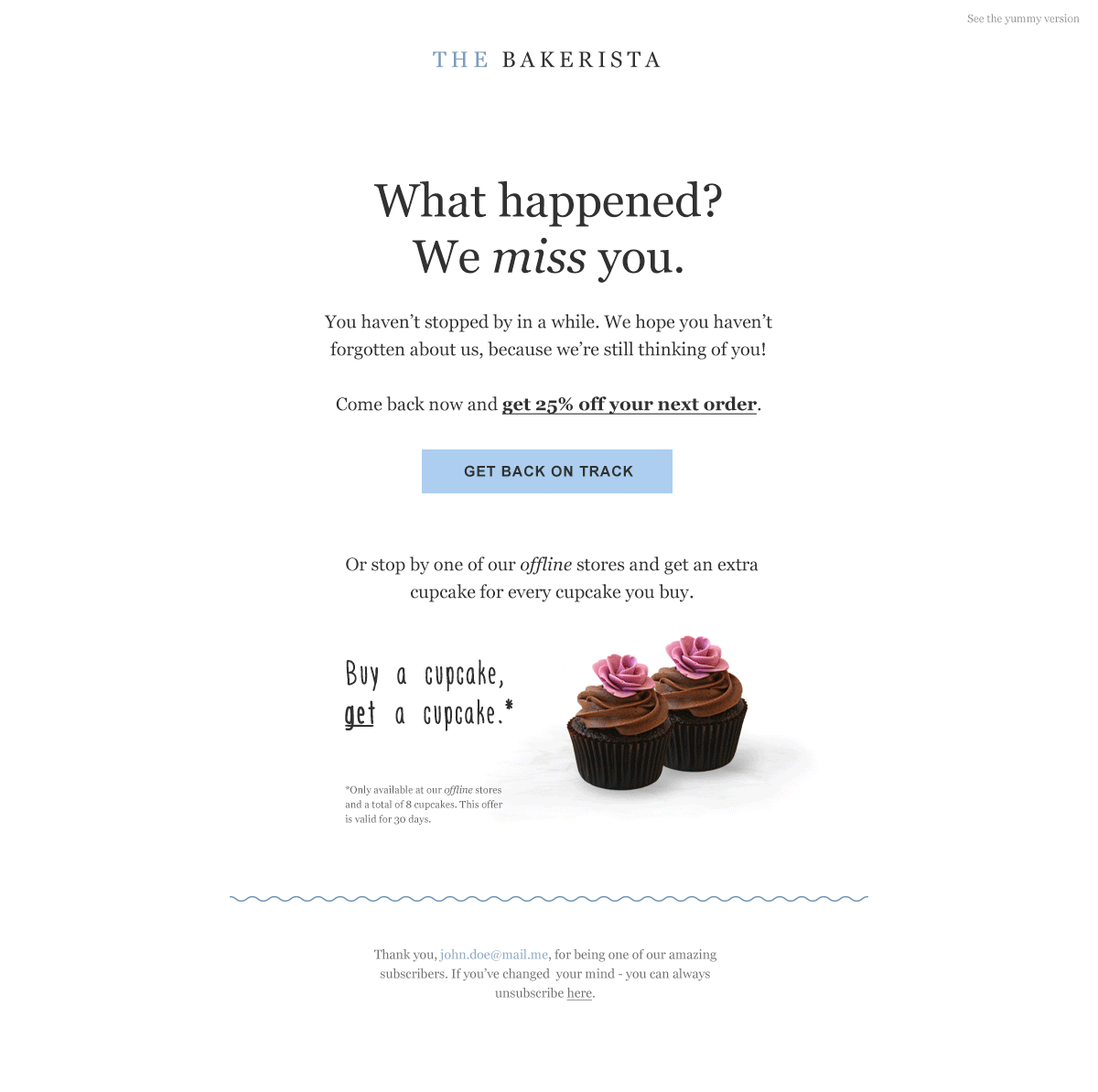 Win-back emails: Bring back the fire
If someone stops buying your products all of a sudden, it's time to send a win-back email to understand why, and to see if the customer is really lost. We can actually think of these types of emails as inverted triggered sendings, since they're activated by the absence of subscriber activity, not a particular action they perform. Not only that, but research shows that it's more expensive and time consuming to attract new customers than to get back to existing customers and win those back. Like with abandoned shopping cart emails, try to win back your customer with a new incentive for increasing engagement, like a special discount or some reminders of your offer's benefits. You can also invite them to update their email preferences or interests, to make sure they receive more relevant content from you in the future. The main thing is to show your subscribers that you care about their presence, and want them to return to you. Just like at the beginning of your relationship!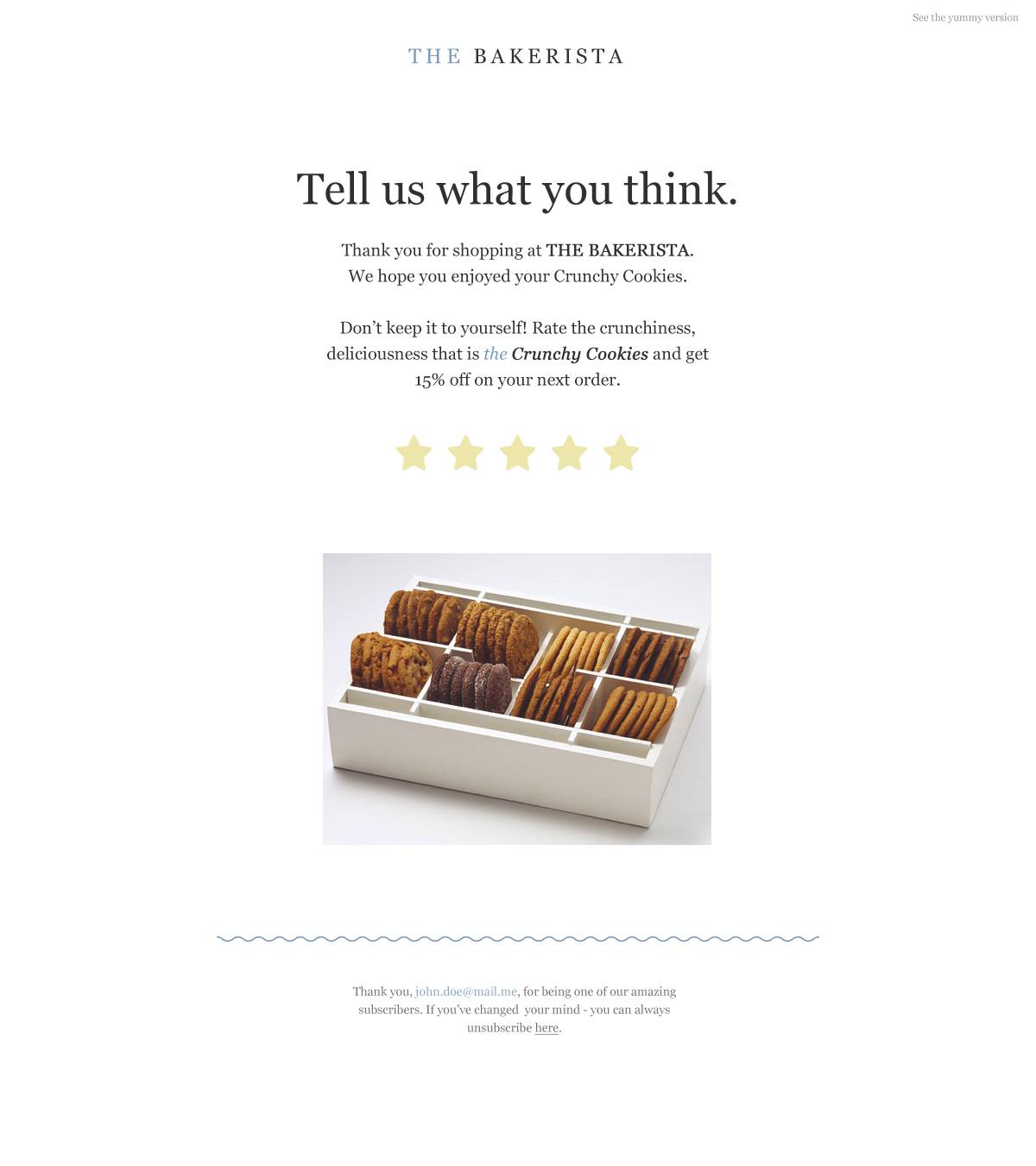 Post-purchase emails: The story's not over
Your sales journey doesn't end with a sale. More often than not, it's just a rewarding stop along the way to multiple purchases. And the two words that will help you along your way? "Thank you"! Post-purchase customer care is a vital step to ensure customer loyalty, lessen their post-purchase fear and present up- or cross-selling opportunities. If you're looking for more data about your own service, now's the time to send out a simple feedback survey; if you want your buyer to become your advocate, provide them with a referral discount; if you want to make them more secure about their purchase, send them some valuable information like recipes, maintenance instructions or reviews about their purchased product. Your choice.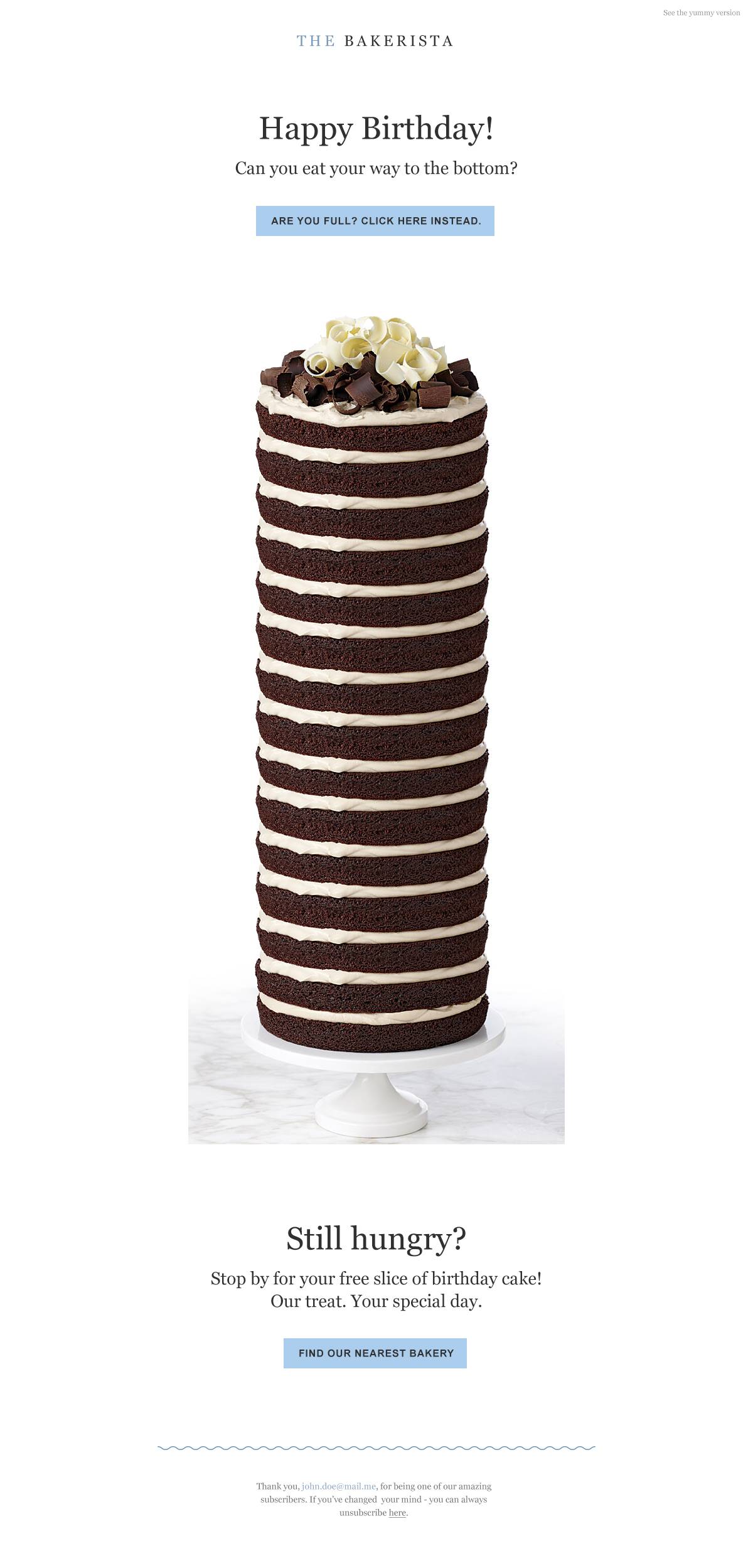 Birthday emails: Time to get creative!
Don't be fooled: birthday or anniversary emails should be used in all types of businesses to strengthen customer relationships, both B2C and B2B. If you don't deal with consumer products, just use the anniversary of your subscribers joining date or a specific achievement as an occasion to send them a congratulatory email. For travel companies, even pre-birthday greetings could work wonders! Avoid the pitfalls of a bland greeting by sticking to some core goals: first, make sure your basic data is correct. (For birthdays, it's good to have a valid date of birth and a first name at the very least.) If you can, add a special discount, a free item or free shipping. If your budget doesn't allow for such things, there are still many possibilities: ask your customers to prepare a wishlist of your products for inspiration, or just prepare a funny animation for them in-house. Feel free to experiment with more visuals and less actual content - never forgetting the CTA buttons, of course!
These are just some of the many chances triggered email campaigns offer. Of course, the next question is: where to start? How to start? At first it might seem overwhelming even to put together a simple welcome email for your subscribers, but the good news is: we hear you. Even if you don't have any IT skills yourself or in-house, we can help you set up a triggered email program to make sure you stay ahead of the curve and in your customers' hearts. Which means that at this moment, all that's standing between you and your own personalised trigger campaign is a little preparation and a lot of anticipation. What are you waiting for?