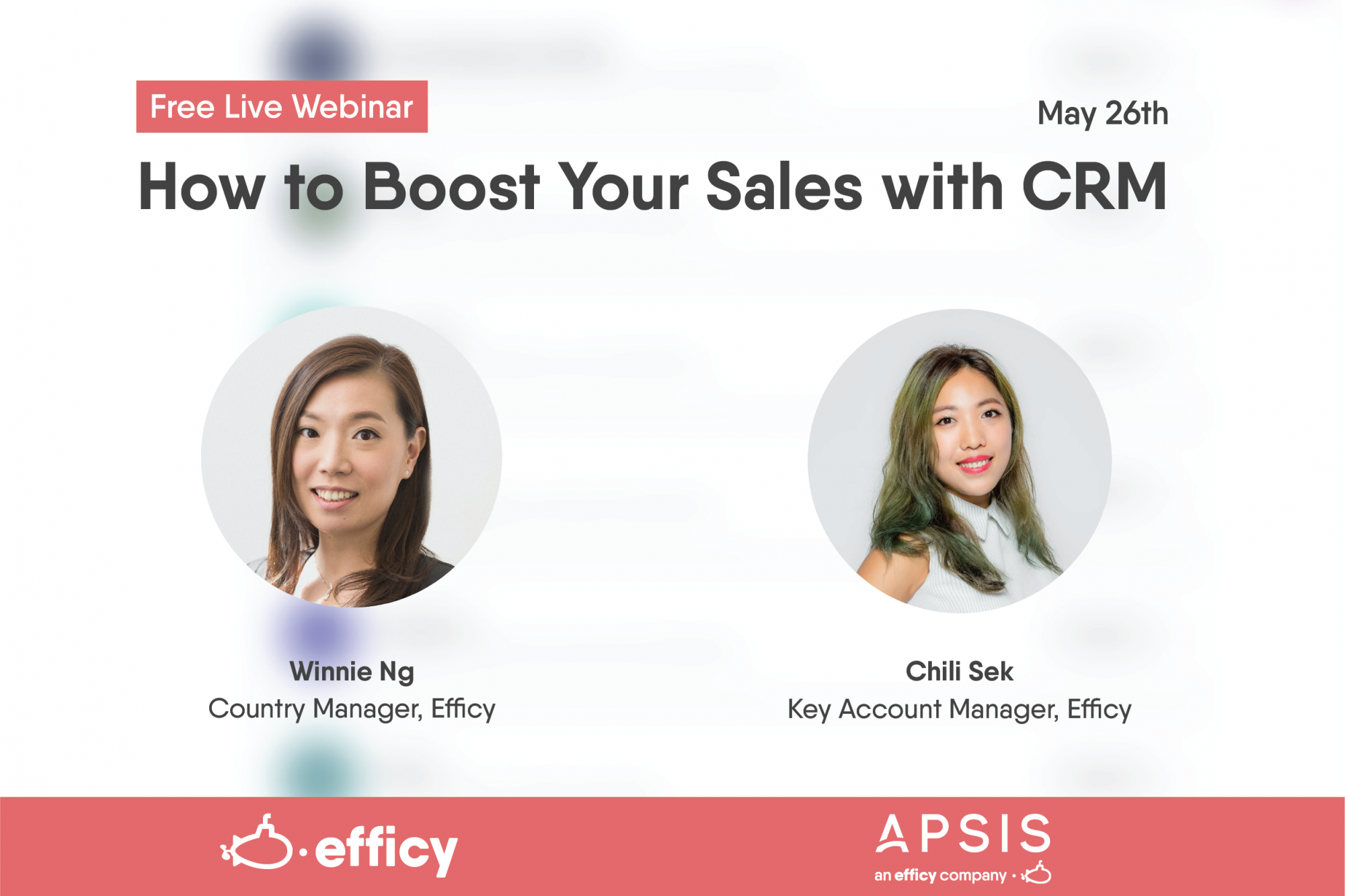 Live Webinar - How to Boost Your Sales with a CRM
A CRM not only makes the job easier for your Sales team but can also translate to cost savings and a boost in sales! Who wouldn't want that?

Discover how CRM works to help businesses better nurture leads, increase sales, and streamline workflows. Join our live webinar to learn more!
Date: Thursday, 26 May
Time: 14:00 - 14:30 HKT
Language: Cantonese
Agenda
1. Introduction to Efficy CRM
2. 5 ways to boost your sales with a CRM
3. Live demo
4. Q&A
 
Want more digital marketing resources?
Watch our digital marketing webinars