Jan 05 | 7 minutes read |
Let's get personal: How to give customers personalised recommendations in real-time
Everyone agrees that personalised recommendations and real-time personalisations are extremely important to online retailers. At its most basic level, it takes away the issues of impersonal customer communication, messages having no real-time relevance, a disconnect of customer data, and a lack of customer loyalty. Take it to the next level and it can help create an enormous amount of value, such as an increase in sales, more returning customers, and elevated customer insight data.
Knowing that this is something your retail business needs to do and knowing how to do it are two very separate things. Knowing why customers respond well to personalisation, or how they work, can be something that you need to learn!
You also need to consider when and where to use this powerful tool. Personalised product recommendations are the most powerful when you align them with all stages of the customer journey. If you can do that, you'll be able to:
Target customers via demographic or behavioural data.
Show customers products that you know they want to buy.
Hit customers at the perfect time with the perfect message.
Increase basket size and revenue by upping your average order value.
Improve your Google ranking.
Increase average time on site.
Improve ROI by shifting more high margin products.
Clear inventory by promoting excess stock to those most likely to buy it.
 

Personalised product recommendations - the nitty gritty
All of that sounds pretty good, and we're going to show you how you can achieve it! But first, let's dig into the basics.
Why do customers want personalisation?
Customers want personalisation because they want to be treated like an individual, not a faceless, nameless, walking ATM machine. Customers want to be treated like you care about them, or at the very least care about their interests aka they subconsciously expect communications to be relevant to them.
Let's face it, nobody will pay attention to email after email advertising generic products that they're not interested in. That's when they'll hit unsubscribe. 
What are product recommendations?
Product recommendations form part of an eCommerce strategy that dynamically populates content to a user based on their attributes. Content could be based on data such as browsing behaviour, situational context, customer attributes, or past purchases. 
How do product recommendations work?
You can use product plugins to populate websites, apps, or emails based on data collected about a user. This is especially useful to retail businesses with a large range and offering of products that a variety of people, in a multitude of places, and of different ages would be interested in. 
Marketing automation platforms can collect data and turn it into revenue-increasing recommendations that are timely and relevant to your marketing. With it, you can predict what your customers may want to buy next and increase ROI. 
Product recommendations are served based on one of three types of behaviour:
Machine learning. This is similar to a 'most popular' tab of a product. If you base your product recommendation on the most popular, your asset will be populated with a mixture of actual and potential purchases from all the visitors to your website.
Personalised. This will cater to an individual profile. It will use behavioural and event data to display products that have been browsed, carted or purchased by a customer.
Crowdsourced. If you pick this behaviour, your asset will be populated with products that your web visitors have recently interacted with. This will show your most popular products with up-to-the-minute accuracy.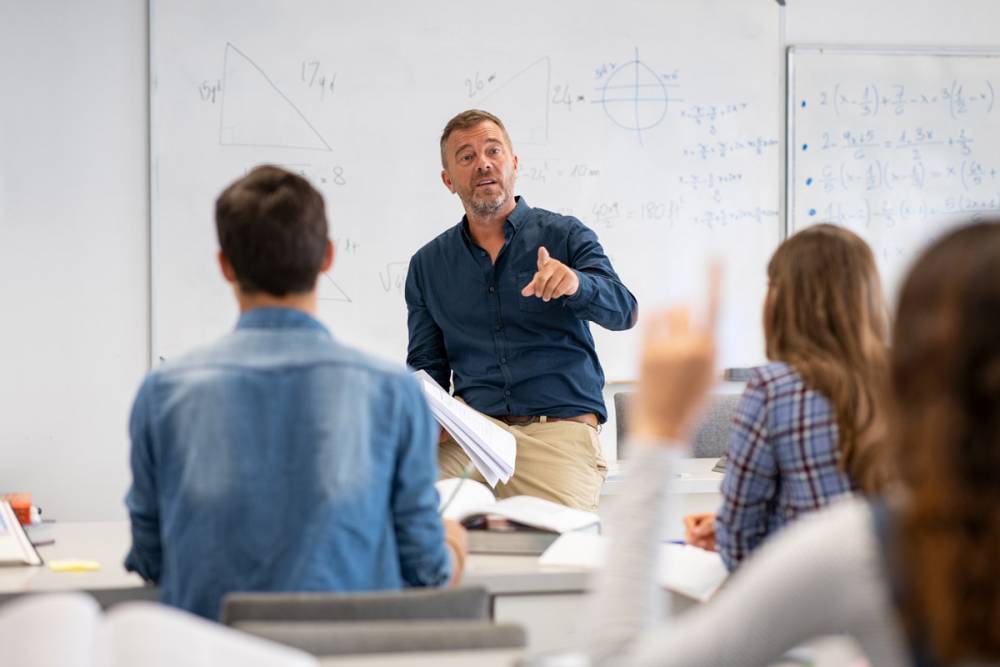 How to offer real-time personalisation
Real-time personalisation is a way retailers show tailored content to different site visitors. One of the best ways to offer personalised content is via email marketing. 
You can use third-party integrations such as Hello Retail, Nosto or Apptus and combine them with a newsletter campaign to automatically pull product recommendations into your emails. All you need to do is press the go button and earn yourself some extra cash!
Within any good email template wizard, you'll be able to mess around with the design and layout to your heart's content. Remember, picking one that lets you create beautiful, easy-to-read emails that seamlessly transition between desktop and mobile is just as important as getting the content right. Hello Retail is an example of the type of platform that can really help you maximise those email campaigns.
Product recommendations can also be offered on websites. For example, if you sell products to two distinct types of customers - let's say hotels or individuals - real-time personalisation will be able to decide which visitors are hotels and which are shopping for household items. Then, you can highlight the right product to the right visitor, which will make you far more likely to make the sale! Nosto and Apptus offer onsite integrations to help businesses provide potential customers with a truly personalised browsing experience like the one mentioned previously.
Five common uses of the add-on
All this can be achieved by using a product recommendation add-on. These are fairly common and easy to find - WooCommerce has its own for example - as does APSIS One. Here are a few ways users like to serve their recommendations.
People like you buy
This is a really simple way to recommend products on your website. This suggests purchases by comparing a user's purchase history with the purchase history of everyone who has viewed the same product.
Think of a Venn diagram - the middle section is your 'people like you buy' section. This is a great add-on because it's relevant across all channels in the customer's journey and it helps shoppers discover new products they didn't even know they wanted!
Purchased together
This personalised recommendation add-on suggests products based on what people who bought this product also bought with it. This is a great tool to increase value at checkout but after the cart page as it shows customers things that can complement what they're purchasing.
For example, if you're browsing an electronics store and you purchase a mobile phone, you'll often be recommended a charger or a set of headphones to go with it.
This tool is also fantastic to use in post-purchase emails and it can increase the chance of additional purchases by showing customers things they may need or want straight after their initial buy.
After viewing this, people bought
This is similar to the 'people like you buy' tool as it shows customers what people went on to buy after making the original purchase. This anticipates the products that will lead to a sale, based on similar habits from other users, and shows it to the right people. Even if it doesn't lead to a purchase, customers will still be served something relevant because they'll be shown products they're interested in.
Showcase your bestsellers
This can be used to help show what products are selling fast using real-time behaviour data based on other shoppers. You can show trends, have a sales counter, add-to-basket buttons or show how many people have viewed or bought a product in a given time window.
Based on this, you can create three product displays, which are very effective against shoppers who have uncertain preferences. 
People frequently carted
People frequently browsed
People frequently purchased (bestsellers)
By creating some buzz and urgency around a product, you can direct new customers to your best-performing items safe in the knowledge that you're almost guaranteed a hit.
Last viewed products
This is an effective way to remind your customers about items they've already looked at but haven't put in their carts. In addition, you can combine this with an email to remind users about all the great products they've browsed but haven't purchased yet!
As shoppers tend to purchase items they've already viewed, this can be a pretty lucrative route to go down.
Personalised recommendations will earn you money
The results of personalisations are proven - customers like them, some of them even expect it, and doing so will boost your bottom line.
We've shown you how to implement it, but you still may want to do some extra research and find out a bit more information - if that's you, head to our retail page to find out more information or read our 'Five Essential Drip Campaigns for Retail and E-Commerce' handbook. Download that here!