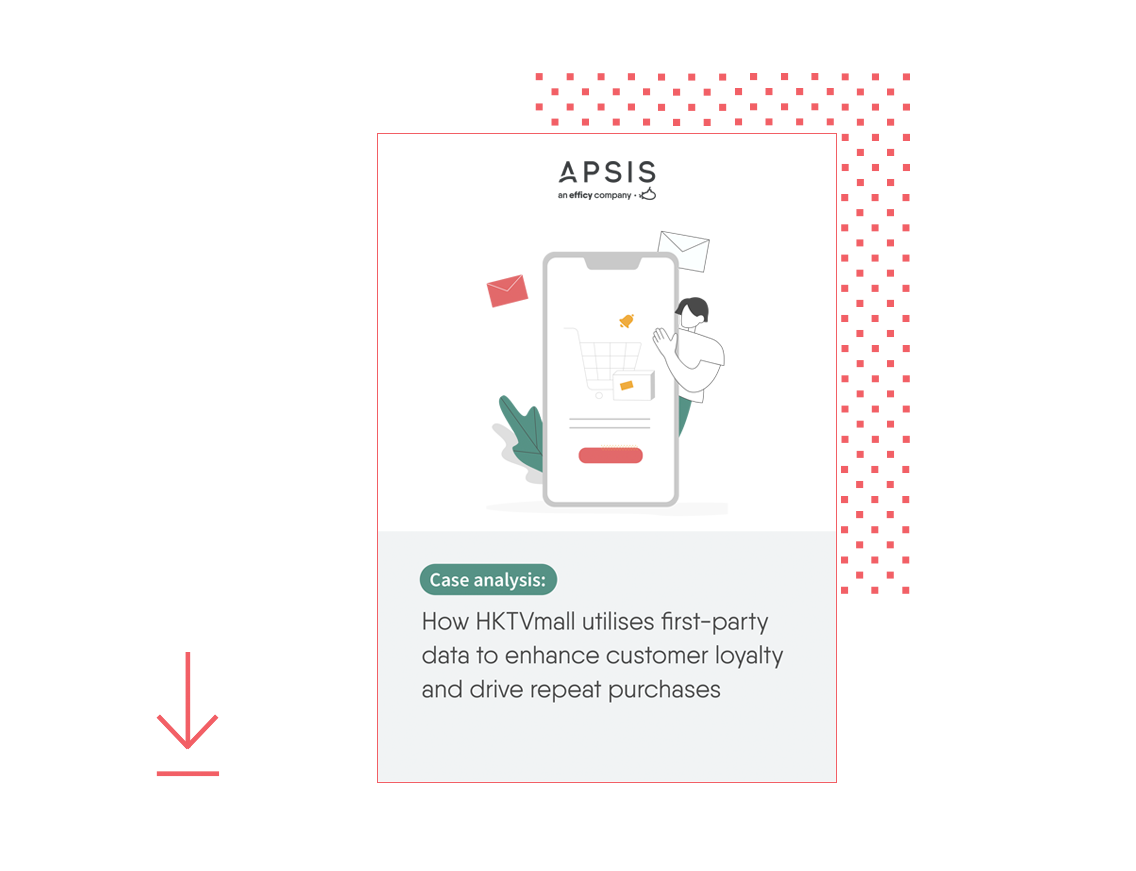 Research, analyse, and learn from others
Case Analysis Series: How HKTVmall utilises its first-party data to enhance customer loyalty
This analysis provides a framework for marketers to develop their first-party data strategy, summarising the approaches and tactics used by HKTVmall in leveraging its data to formulate marketing strategies that drive repeat purchases.
This analysis of HKTVmall is the third piece of our 2021 Marketing Case Analysis Series. Every quarter, our team of professional services consultants will pick a company from different verticals and deep dive into its digital marketing strategies. We understand the process through research and analysis and gather real examples of the positive impact various marketing tactics can have on a business.
The phasing out of third-party cookies is happening. It is a clear indication for brands to rethink their data strategy. Instead of relying on third-party cookie technology, marketers should start adopting a first-party data strategy.
This analysis looks at how HKTVmall utilises its first-party data to formulate effective marketing campaigns that change customer habits and acquire returning customers - ultimately helping it maintain its position as a Hong Kong eCommerce giant. The findings are helpful to a wide range of marketers, especially those in the eCommerce space, providing practical insights and advice to help them make the most of their first-party data and loyalty programmes. It also covers:
The current issues with third-party cookies and the shift towards first-party data
How does HKTVmall utilise its first-party data to enhance customer loyalty, drive repeat purchases, and improve their business sustainability
Our recommendations on how to further enhance customer loyalty using the RFM model