Dec 11 | 3 minutes read |
7 Surprisingly Easy Hacks For Your Christmas Emails
Let's cut to the chase: Christmas is the greatest gift an email marketer can receive.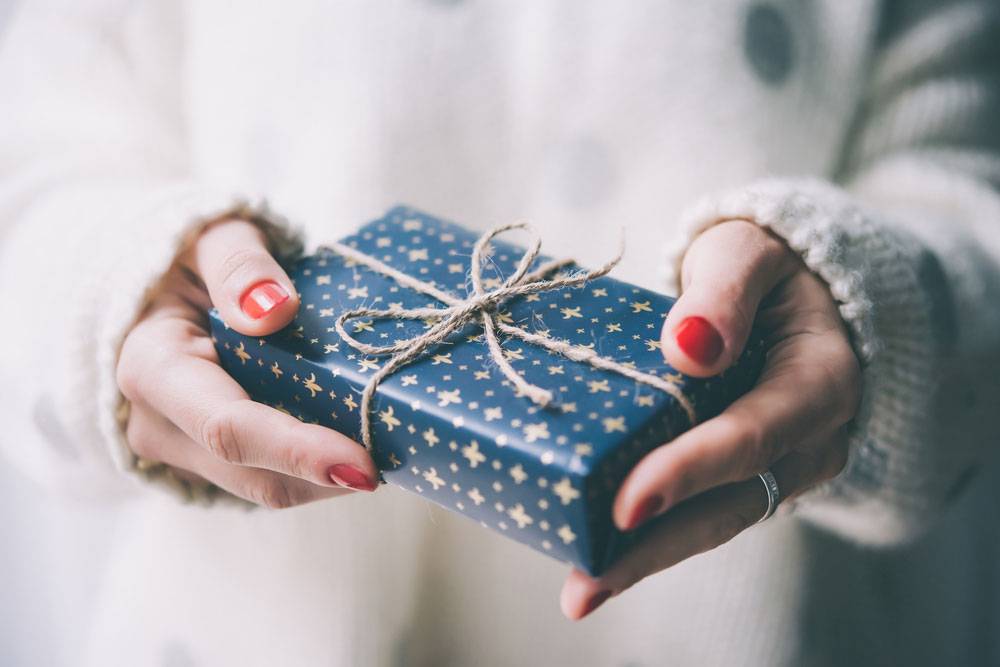 While customers are drinking glögg and munching on gingerbread to the gleeful tunes of Mariah Carrey and Michael Bublé, marketers know that the time is nigh to round up Rudolph, Donner and Blitzen to deliver delightful emails that go beyond mere bells and whistles.
Are you still planning this year's holly-jolly Christmas newsletters, but you're anxious to get everything just right? We've got you covered with seven simple – yet powerful – hacks to turn your emails into Christmas showstoppers.
Keep It Short and Simple
We've said it before, and we'll say it again: marketers need to strive som simplicity. With our global collective attention spans losing out to that of a goldfish, it's more essential than ever to keep things easy to understand. So, instead of super-long newsletters, focus on one key takeaway you want your subscribers to remember – and cut the rest mercilessly.
Don't Forget the Fine Print!
Speaking of keeping it simple: did you know all that email fine print like call-to-actions, subject lines and pre-headers have an impact on whether your subscribers actually read your email? Not just that, but the holiday season makes people want instant buying options much more - so keep those CTAs short and sweet (and mobile-friendly!).
Think of a "Quick Fix" (Or Two)
Even though Christmas is a time to be jolly, marketers around the world are working against the clock to deliver enticing emails that evoke last-minute purchase.
De-stress your subscribers by sending them easy fixes, such as inspirational posts or wish lists, to lighten their load. Even though the possibilities are endless, the point is (as always) to provide value. They'll thank you for it.
Give Your Subscribers a Last-Minute Gift Guide
For some people, shopping for Christmas gifts come as naturally as walking. But as most of us have experience one, twice or even every year, it's hard to find gifts for every person in your family tree.
So, ease your customers' headaches and create nifty gift guides geared towards targeted personas or certain price ranges. That way, it'll be easy to provide guidance (and a clear point of value!) on what might make uncle John, a sibling's new partner and distant cousin Martha jump with Christmas glee.
The Golden Ingredient: Integrate Your Channels
Consumers are channel hoppers. They might begin their journey in-store, continue it on the mobile and finalise it on a desktop. As a result, it's of utmost importance that you utilise your channels as an ecosystem within your campaign.
For instance, you might direct your email subscribers towards your social media channels, or use your online touchpoints to promote in-store opening hours on December 23rd. This will boost the results of each, while increasing your audience's experience of seamlessness. Two birds, one stone.
Be Clear With Your Last Delivery Date Before Christmas
When the days before Christmas move from double to single digits, shipping becomes the main pain point for holiday shoppers. A simple way to reduce uncertainty (and hesitation!) is to make your delivery methods and cut-off dates clear on your website and in your promotional emails.
Furthermore, this does create a sense of urgency that might spur procrastinators to seal the deal. So, why not snap at the chance and make Christmas delivery your last and final Christmas push of 2018?
Experiment With E-Commerce
If you're in the online retail business, you might have noticed how targeted offers and product recommendations work better than usual around Christmas (Not to mention triggered browse and cart abandonment emails!). Take this chance to try out new e-commerce email tactics - your subscribers will be more receptive towards them than any other time of the year.
Want to learn more about exceptional email marketing? Then our popular Email Marketing Handbook is for you! Download it today to lift your results and impress your subscribers!