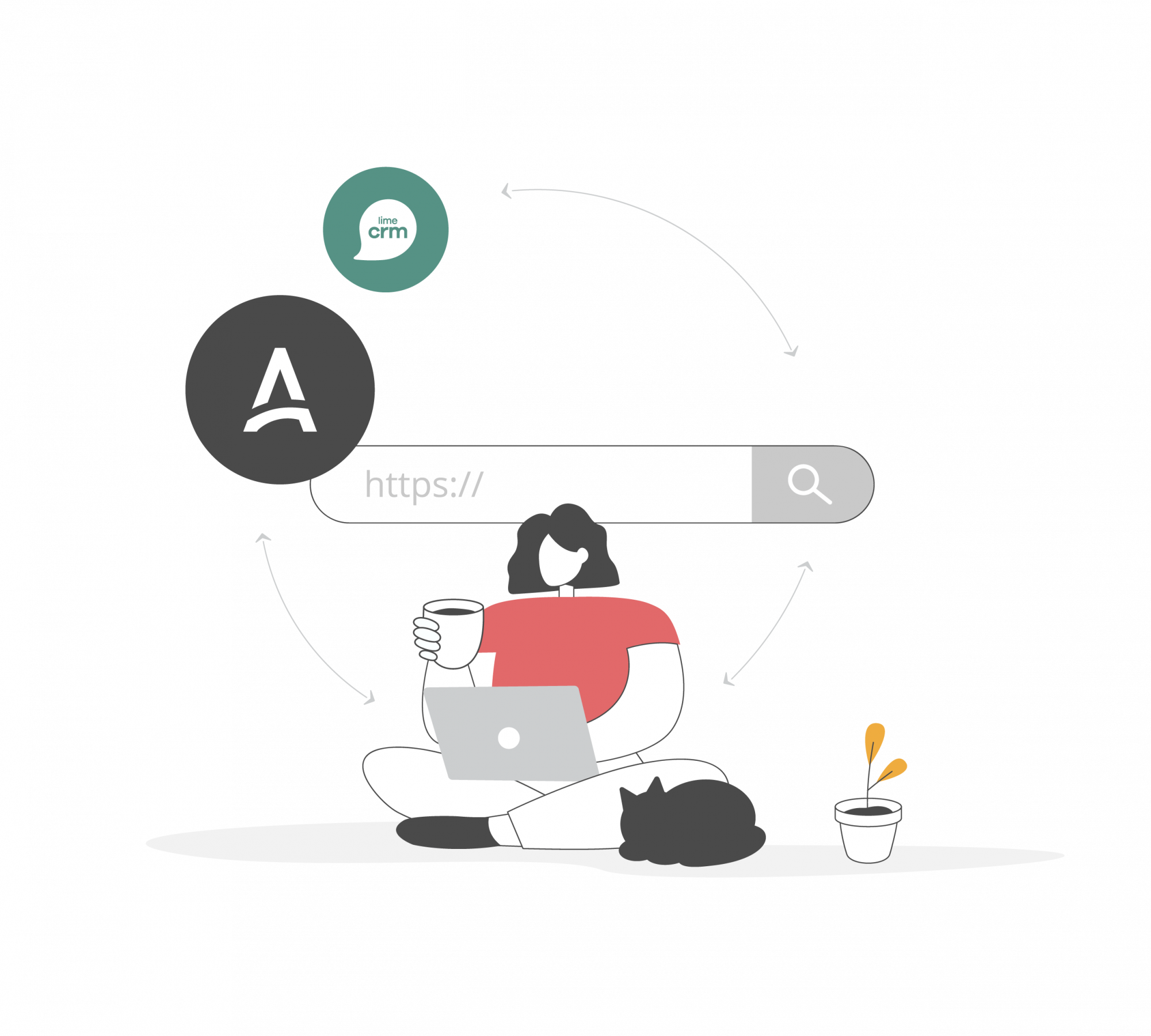 Stop relying on hunches. Start using your data.
5 Benefits of Integrating Lime CRM with APSIS One
When all of your valuable data sits in your CRM system, and is isolated from your digital marketing efforts, how can you be expected to convert this information to successful results? Find out what it takes to do more with less, and market smarter with this handbook. 

Fill out the form below to get the handbook.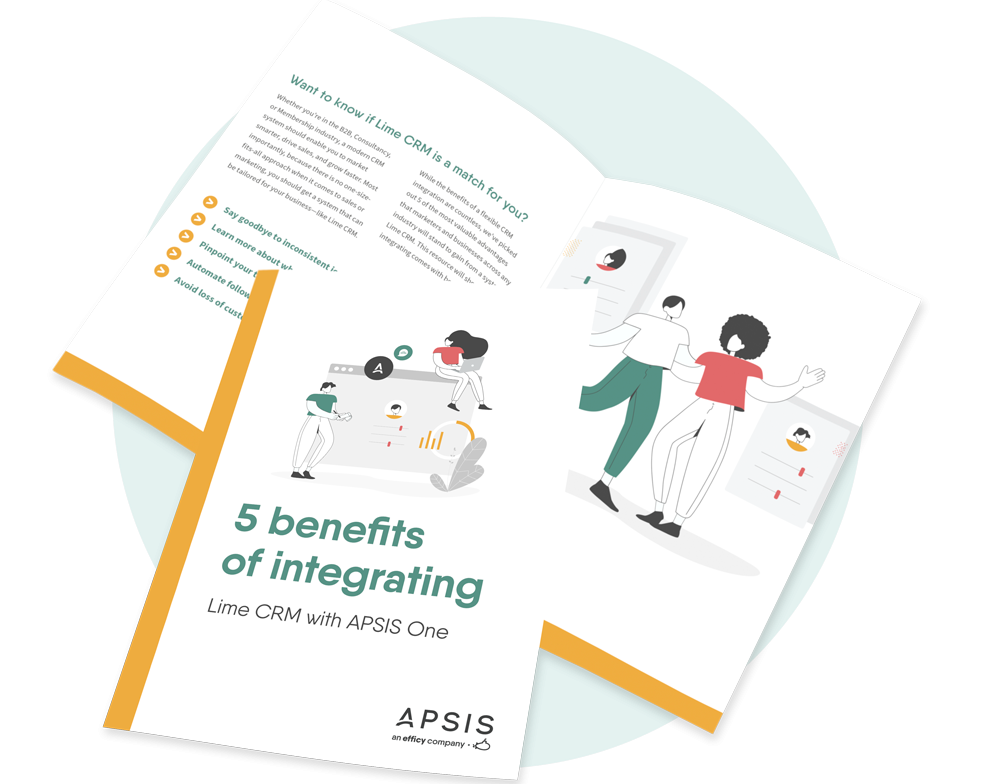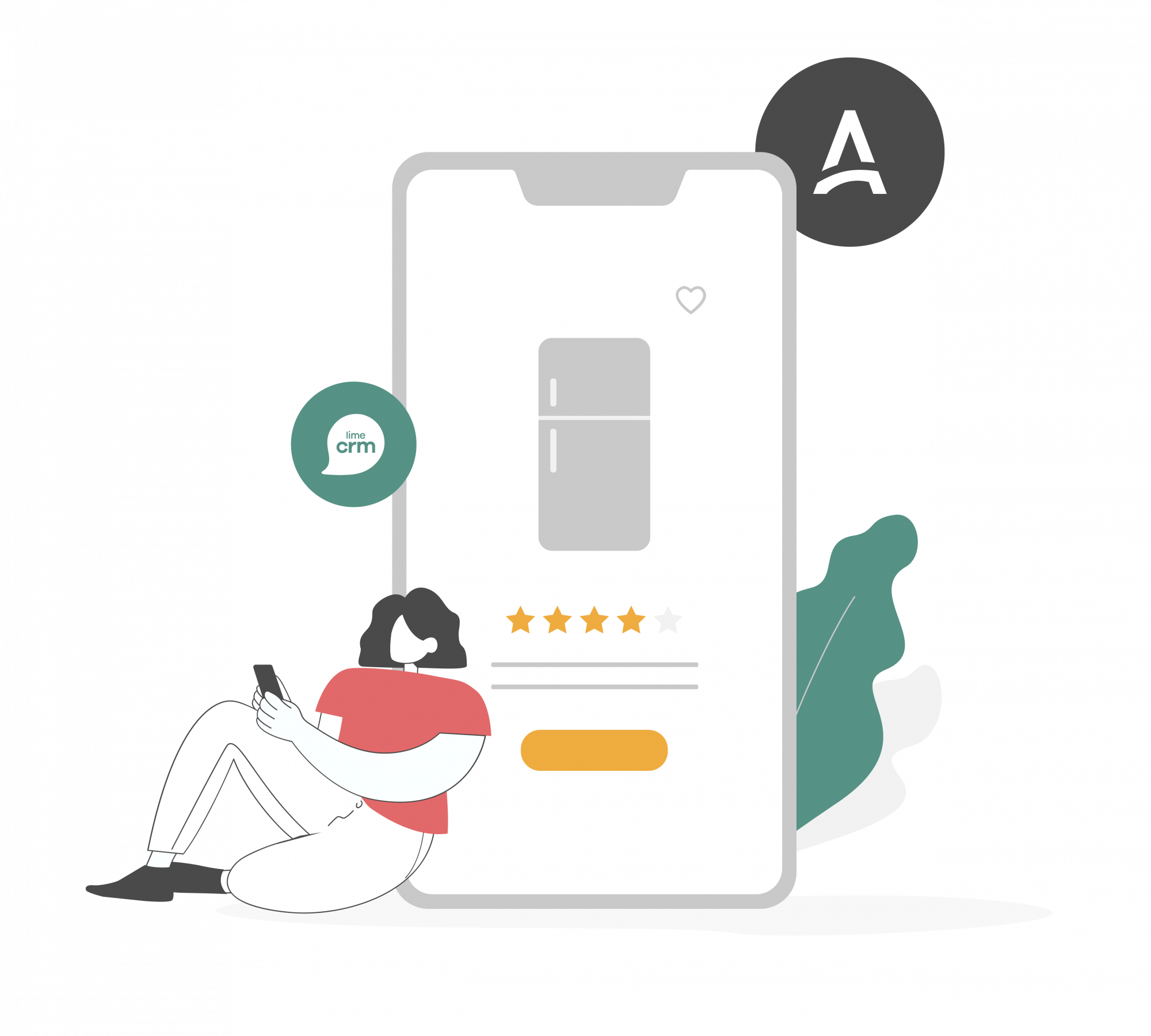 Here's a preview of the 5 benefits:
Say goodbye to inconsistent journeys and data silo headaches by unifying your data
Learn what your customers like and dislike, and how to use that data to be relevant
Pinpoint your target audience for every campaign through sophisticated segmentation
How to automate the bulk of your follow-up sales activities in real-time when you integrate
Avoid loss of customers and prospects by using combined data sources to identify churn risk
 
Wondering what else the handbook covers?
Tips and tricks to help you personalise your marketing and improve your approach.
Examples of how you can use Lime CRM with APSIS One to elevate your customer journey.
Ready to learn about the benefits of integrating Lime CRM with APSIS One?
Fill out the form above to get the handbook.
Not interested in Lime CRM?
Get the Microsoft Dynamics 365 handbook instead.