Jan 05 | 9 minutes read |
Leveraging Marketing Automation Emails to Supercharge Your Memberships
Marketing automation emails have found their way into the membership-based organizations primed for some social good, and we think it's a match made in heaven. (social good is a WIN.) 
As a membership marketer, you don't just want to load your mailing list with a glut of members. You want to maximize the value of this data to yield some ROI as well. Let's ditch the marketing speak for a sec and get personal here: 
We all might act like we're okay, but deep down we want some TLC (Tender Loving and Care) from organizations we're affiliated with on birthdays. And what better way to give this than that nicely worded "Happy Birthday" email to your members?
Now, imagine having to send this to EVERY member. The workload required to drive conversions and marketing efforts at that rate promises to be a huge ask, more so in the light of the lean workforce that most membership-based organizations take on.
The same thing applies for other touchpoints of engagements, say, an email to cross-sell when a member buys a product, or warming member leads who have abandoned a cart, or an e-mail to alert members about expirations and renewals. It could be tedious. 
Marketing automation caters to this worry as it offers an ever-expanding suite of tech-driven solutions to crown engagement efforts. Marketing automation helps adapt your message to your members based on whatever stage they are in the funnel, by using dynamic behavioural data—in real-time!
If you require more efficient and streamlined communication processes to keep your membership-based subscribers in the loop and for your email marketing campaigns, now you have a hint. Here, we shed some light on auto-responders and marketing automation. We also clarify HOW best marketing automation and email auto-responder tools can be deployed, and the swell of benefits in the pipeline.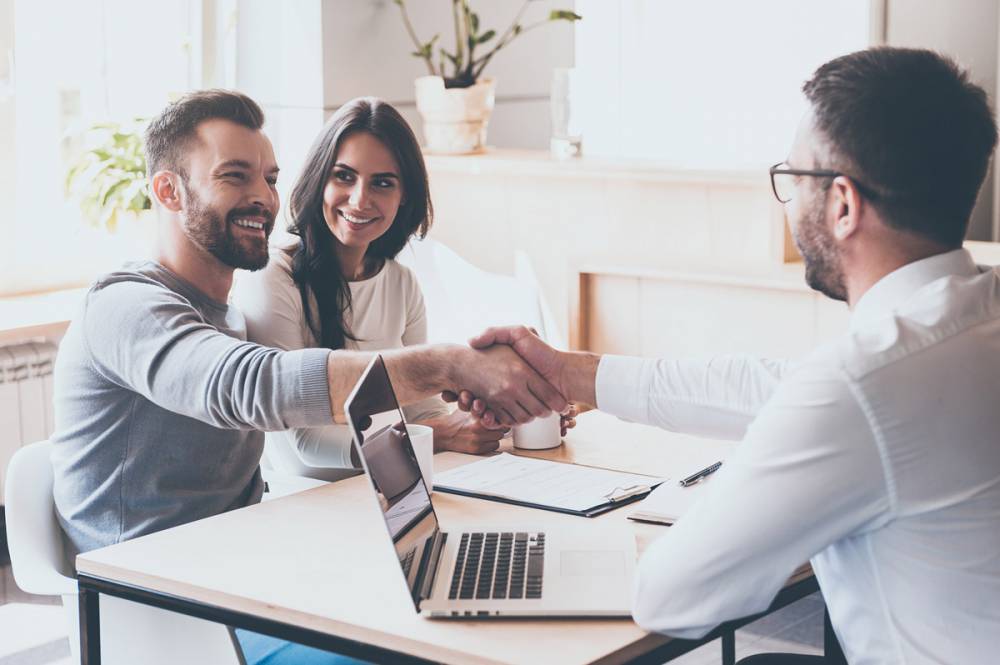 How do email auto-responders work?
Unions and rights groups have been around longer than anyone can remember. They've always had to secure memberships for numbers and—sometimes— donations for socially beneficial causes. 
For communications, the reliance on town-criers, unions evolved into using letters and posters, and finally, emails and other internet-based solutions—the latter arguably much easier than the former. However, it was still too much work to individually contact members as many times as are needed. Imagine sending personal emails to 2,000 people! 
Thankfully, technology has turned another corner. With email auto-responders, organizations create a customized template, set replies to the prompt initiated by the user, and schedule if necessary. 
Properly harnessed, you can use this tool to do a few things: 
You could track member location using page views and clicks 
Use past events to offer the best deal to the right members, 
Target prospects one step away from converting, 
Predict membership cancellations with behavioural signals, and 
Maximise cross-selling efforts by monitoring user web activity
Ultimately, a good email autoresponder should do two things: Save you some workload and leave recipients feeling as though you connected with them on a personal level that means your emails still drive open and click-through rates.
5 Ways to grow and sustain your organization using Autoresponders (and Marketing automation emails)
Email autoresponders automatically send emails to members on your list, when prompted. The prompt may be a push from the membership marketer/operator—a marketing campaign for instance; or a pull from the users—it could be user interactions with your website, a subscription, purchase, or even a sent email.
There are quite a few autoresponder tools from different platforms, a common choice being MailChimp. However, when it comes to efficiency and operational capacity, APSIS One's email automation and general marketing automation tools remain one of the best choices on the market. 
Below, we list a set of tasks for which an email auto-responder might come in handy. Please bear in mind that membership-based organizations vary in structure and processes, meaning you may need to evaluate yours to fully determine what emails can be automated.
1. Get Subscribers
Probably the most important use of this tool, for unions and non-profit organizations. A fresh take on the old ways—megaphones, posters, and whatnot, you can simply send personalized emails to people using the auto-responder tool to add them to your list of subscribers. 
As a non-profit, you have quite a few avenues to build a mailing list. It may be a website, or a newsletter, where you provide resources for other members. You can also have physical locations where you provide material resources, or services—think medical resources, food, or a library. These are all perfectly great avenues to solicit contact information.
Using the email automation tool, you may then send out personalized emails completed with their first names to gain new subscribers. What are the odds that a person who has interacted positively with your organization would want to join when prompted? Certainly higher than blindly shooting mails to the general public don't you think? 
But it doesn't stop there, you could boost your relationship through an email series triggered by subscriber activity with previous emails.
2. Welcome/Onboarding emails
When people follow your CTA (Call to action) to become members, they need confirmation of their application and other morale-boosting material. Well, here comes email automation. Again. 
You don't need to have someone on standby to receive applications and respond to them. With automation, you can set up the algorithm to promptly send out replies to every application, whether it's at 1 PM or 1 AM. 
The same applies to your onboarding emails which are oftentimes sent at specific intervals. New members have 99 problems but racking their brains on how to operate YOUR platform isn't one of them. Autoresponder emails are good for following up with new members and driving membership adoption. 
3. Purchase follow-up
A lot of no-profit activities are funded by monies raised from sales of merchandise from the branded clothing preferred by donors ranging from politically aligned organizations down to revenues earned from cookies sold by the Girl Scouts. 
A trusted way to keep buyers engaged and returning to make more purchases is by following up. Let's say a person buys a t-shirt on your website, a follow-up email advertising related to secondary products, say, hats or pants will likely get them to make even more purchases, bolstering your fundraising efforts.
With an intelligent AI algorithm poised to recognize buyer choices and cross-reference them with other available items for sale, you can easily send automated follow-up emails to everyone who makes a purchase. The same applies to abandoned cart emails (only applicable to e-commerce business owners) or potential buyers of your merchandise who bounce off your website. 
4. Profile update
Every day is a new phase in your members' lives. The changes need to reflect in their record with your organization. Emails come into play here, in these two touch points—Verification, especially if the information being changed is fairly sensitive (credit card info, for example) and Confirmation, to notify them that the change has been made.
Acting as an intermediary of some sort between your database and members of your organization, the algorithm can automatically trigger emails in response to requests to update profile information, thus taking out the need to bore another marketing personnel at that desk.
5. Out-of-seat responses
Out-of-seat responses are one of the most traditional uses for email automation. Chances are that you've received something like this yourself a few times, telling you the intended recipient of your email is not on the seat or is on vacation. This could also be very useful in running a member-based organization like a non-profit. Usually, important emails can get lost when the sender has no idea about the current receiving status of the recipient.
For instance, if a donor or regulatory agency were to send a time-sensitive email, it could be something of a hassle if they had no idea whether their email got received or not. Auto-responders fill in with a response to your customers when you're not available, letting them know of your unavailability, and an alternative address to reach you on if any. 
Email autoresponders or bust?
To get a higher return on investment (ROI), the best performing businesses, marketing teams, and marketers utilize marketing automation to create campaigns, evaluate performance, and deliver excellent leads to their sales teams.
Email autoresponders are only a subset of a broader spectrum of marketing automation tools. And they work a great treat, given that 77% of members want to be marketed to via mail. 
However, while they might strike as the most important, there're quite a few other features of marketing automation that reinforce your marketing automation solution as the go-to for driving your marketing efforts and sustaining your organization's membership, by not just sending automatic emails but also streamlining the general flow of your processes.
Leverage AI to Drive Results
An Episerver study showed that most transactions do not happen during a visitor's initial visit to your website. Marketing automation helps keep the conversation about your organization going, and makes sure you're top of mind, helping you reclaim lost purchases for your fundraising. 
Running a union, non-profit, charity or any other organization in this membership-based category means that there'll always be so much going on at the same time. From seeking new members to be part of your awesome community to building relations with existing members and donors, nurturing existing ones, all while pursuing the objectives of their establishment. 
This probably contributes to the sad truth that most non-profits are doomed to fail on their arrival. To make the best of your email autoresponder, you need a solution that adapts your messages using dynamic behavioural data, in real-time. 
With APSIS One, you can also connect your automation flows to your customer profiles for a more targeted and personalised experience that will add value to your memberships and real-time relevance. 
Marketing Automation Emails with APSIS One (What's In It For Me?) 
Everyone's pretty much tuned in to the same radio station these days—the wiiFM (what's in it FOR ME radio station) Thus, we'll look to harp on what's in store for you and why we think APSIS One is a better fit than any other Martech solution on the block for your Marketing automation needs.
Our process starts with you triggering new flows based on data from your member's profile. The intriguing thing about this is, our solution allows for Profile Data Segmentation, enabling you to simply remove or add profiles to a preset flow as the profile enters a new segment. 
Afterwards, you can then send the personalised content by selecting the next action for the profile for a personalized experience that will drive engagement and for other administrative purposes, like notifying key stakeholders in the organization about your latest move.  
The final lap involves you tailoring the experience to pack a more personalized and effective punch. For instance, setting up a timeframe for the email to be sent. 
APSIS One fully takes stock of all the nuances for each touchpoint and integrates them into a customizable, easy-to-use, and scalable marketing automation tool for your organization. With the unique, infinitely intuitive tools that we offer, we'll help your organization stay in touch with your members, add both value and impact to your memberships to inspire loyalty. Do you wanna know more?  download the ultimate guide to Email Marketing. It's absolutely FREE!