Jul 06 | 19 minutes read |
What is Marketing Automation? And, how does it work?
For a marketer, every lead is vital. Since no two persons are alike, why should you take them on the same journey? In this connected era, marketers are expected to go above and beyond to make their target customers engaged and delighted throughout their journey, irrespective of the path or their position in the sales funnel. 
As an organisation, big or small, streamlining your processes to achieve higher revenues at lower costs can prove to be a struggle. This is where marketing automation kicks in. Automation can help businesses set their people, processes and technology in harmony, to achieve higher efficiency and to drastically increase their revenues. This results in reduced admin and an increase in ROI.
51% of companies are using automation in their marketing efforts, of which about 64% of them say it helps in boosting their sales. The interesting fact is that more than half of the B2B companies are planning to adopt marketing automation shortly. So, what exactly is marketing automation and why is it becoming a necessity? 
Definition of marketing automation
Marketing automation is the process of using software and technology to automate marketing workflows and provide a personalised experience to every customer while being proactive and reactive.
In simpler words, marketing automation is the use of software to optimise, automate and measure various repetitive marketing workflows. Tasks like lead generation, lead nurturing, customer segmentation, cross-selling and upselling, measurement of ROI and even ad campaigns can be automated.
What can marketing automation do?
As the point of first contact with a business keeps expanding into various horizons like social media, e-mail, and the web in general. Marketers are engaged in the nuts and bolts of keeping up with customer journeys, across channels.
With automation, marketers will be able to hand over the repetitive workflows to the software and concentrate on the essential tasks at hand.
1. Create customer relations through engagement
Modern customers research and educate themselves before making their decision. This requires creative methods to track and engage with them. With marketing automation, businesses can identify, track and understand every potential customer and their needs, every step of the way.
2. Personalisation
Understanding the anonymous visitors across various channels can help marketers to send the right campaigns to the right people, with a personalised communication. 
With marketing automation, it is possible to categorise your online visitors across channels based on behaviours, traits and insights. Based on the list of categories you end up with, you can tailor personalised contents that appeal to every customer profile.
3. Nurture leads
A good customer experience leaves a tangible impact. According to a study made by PWC, about 73% of people value the experience they get from a brand, in their purchasing decision. Yet, nearly half of the businesses lag in providing a good customer experience. 
Marketing automation can help marketers develop informed strategies to nurture their leads into loyal customers, by providing the experience they seek.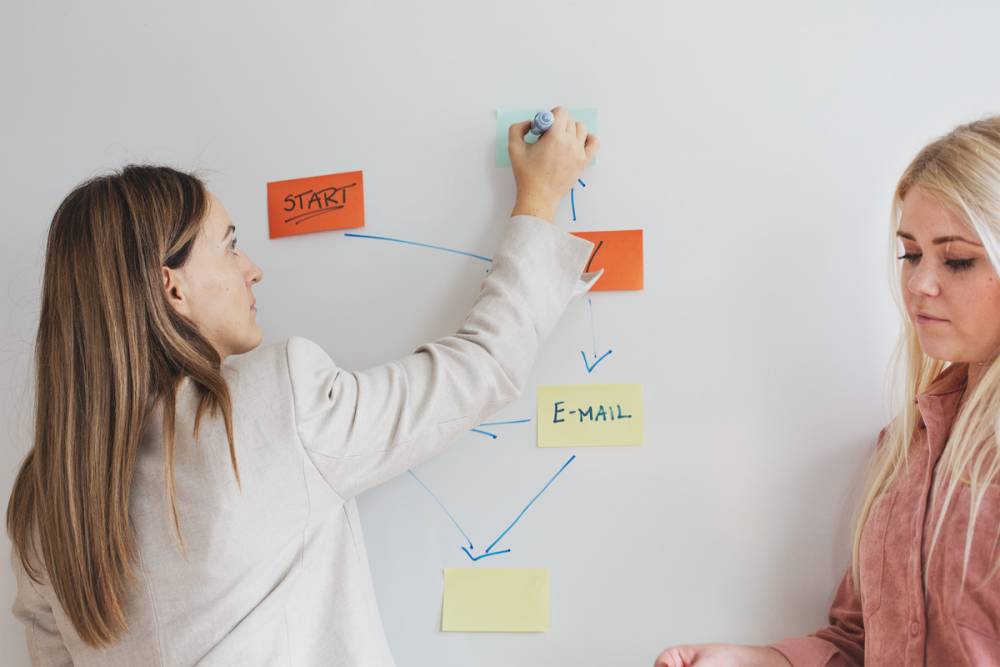 4. Fine-tune your email marketing
About 87% of the marketers say email is their top organic distribution channel. Yet, their biggest challenge is to reach more audiences, and stay relevant to them.
Over the years, people's behaviour with email has changed so much that the businesses must stay updated and optimised in their email marketing strategy. With marketing automation, marketers can craft relevant content in an engaging format and reach prospects at perfect timing to generate a bigger impact.
5. Lead Scoring
Not all the leads are ready to be put into the sales funnel directly. That's why every marketer needs to identify, prioritise and rank the qualifying leads for effective communication with them. 
Marketing automation can help marketers gather, analyse and act upon various metrics of their leads like sales readiness, demographics, behaviours and other attributes. As a result of a successful strategy, a seamless link between marketing and sales is established, resulting in improved results and increased ROI.
6. Measure & Analyse
Even the well-planned strategy might not perform as expected. It needs some fine-tuning before it reaches the level of performance it is aimed for. Marketing automation helps marketers to test and determine various bits and pieces of emails, landing pages, forms and even the finest details like the subject of emails, frequency of communication, call-to-action and text messages can be tested and optimised.
Marketing automation software can track, analyse and generate basic reports to give marketers quantitative data, about the better-performing marketing channel, ROI, and performance of all other marketing channels. These reports can then be sent to all stakeholders at a regular interval.
Okay, now you know how marketing automation can make the marketer more focused and efficient, and you are ready to dive in? Hold on, let's focus on laying the right foundations, first. 
Foundations for marketing automation
Thinking that an integrated marketing stack can solve all your struggles, right away? Well, sort of. But it is just part of a bigger puzzle. In a quest to solve the marketing woes, many skip this important phase in automating their workflows, setting the basics right.
So, to avoid the struggle, let's rewind a bit and survey the road ahead. Here are the essential bits and pieces that would help you successfully put together that bigger puzzle, without any hurdles.
1. What's your vision?
The essential base for any business to succeed is to empower its people to understand the very existence of it (vision). This doesn't necessarily mean the marketing vision, which is built around the values of the business and most will already have one. 
Once everyone is aligned with the vision, set the guiding principles and KPIs. You have to understand where you are going, to make the journey more meaningful. Keep in mind, the KPIs should reflect the goals that you are trying to achieve.
2. People and processes
Having just cutting-edge technology is not the elixir to success. A business has to think about who uses the technology and how. This foundational thought is often ignored by many. 
There is a two-step approach to get hold of this. 
First, a business needs to self-evaluate and understand,
What skills does my organisation have?
Where does my team stand, in terms of competency?
Is my team ready to learn new technology?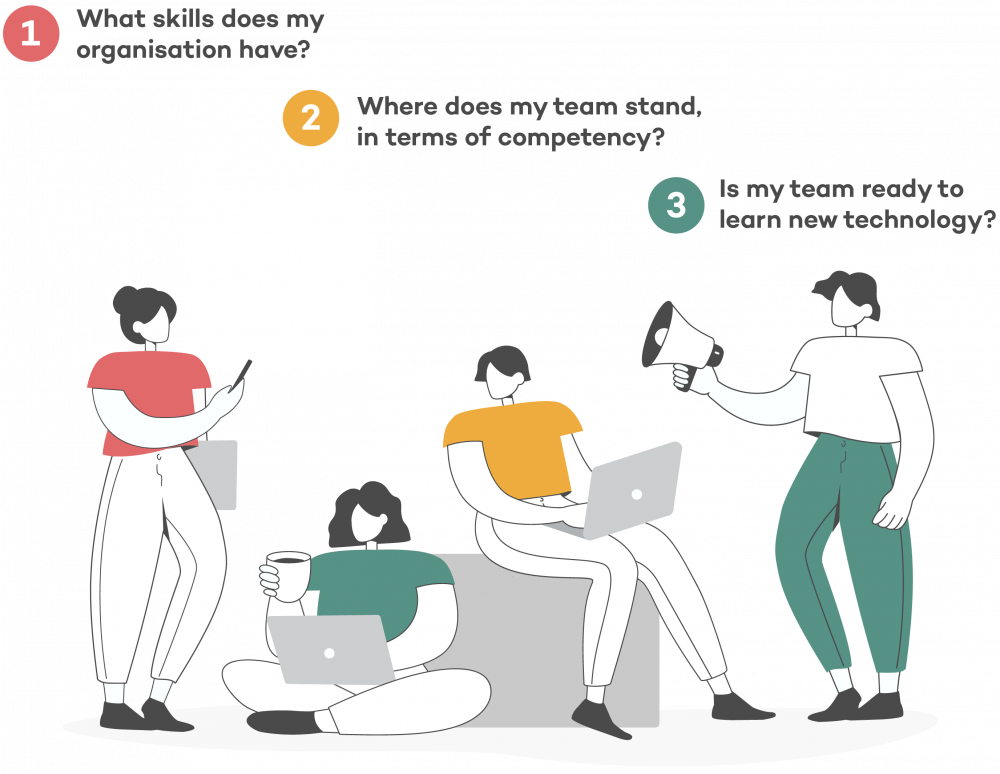 Answers to the above questions should give you enough insights to plan the training and adoption strategy of any new technology.
Second thing is to evaluate what you are going to achieve or solve with the help of adopting new technology. It is necessary to set goals and challenge your team in achieving them. And, always be open to understanding that not everybody in the team is ready to get into newer technology and you need to re-shuffle and rope in new talents, to achieve your vision.
3. Who are your customers?
For automation software to do its job, you need to plug in the 360-degree view of your customer profile to it. But, how much and how well do you know your customers in the first place?
Customer journey mapping can uncover deeper insights into who your customers are and what they are thinking and doing in various stages of their journey with your business. Diving deeper, you can get an insight into where your customers come from and what motivates them to the next step in their journey.
This understanding would then be put into developing a linear cycle of planning, thinking and doing. 
4. Integration with existing technology
The main purpose of marketing automation tools is to automate and improve your existing marketing channels and not to force you into the nuances of having to start over again.
Today, a typical marketer is essentially working with full-stack marketing tools or platforms. On a basic level, a marketer would have access to a marketing platform that connects to a CRM. But, out of necessity, it probably expands further to include a Content Management System (CMS), Social media management tools and the list goes on. 
All of the above said platforms or tools have one thing in common. The valuable data that the tool has collected during its term. To be effective, all this data needs to exist in a common format across platforms to enable a seamless exchange of data, without any friction. 
How do you plug your existing data into your marketing automation platform, without the need for you to rope in an external data integration specialist?  
Don't be taken aback, as a marketer you can do all the heavy lifting upfront before beginning to integrate your existing data. 
Ask yourself the following questions and the answer that pops up in your mind would then be used to decide what will work the best for you.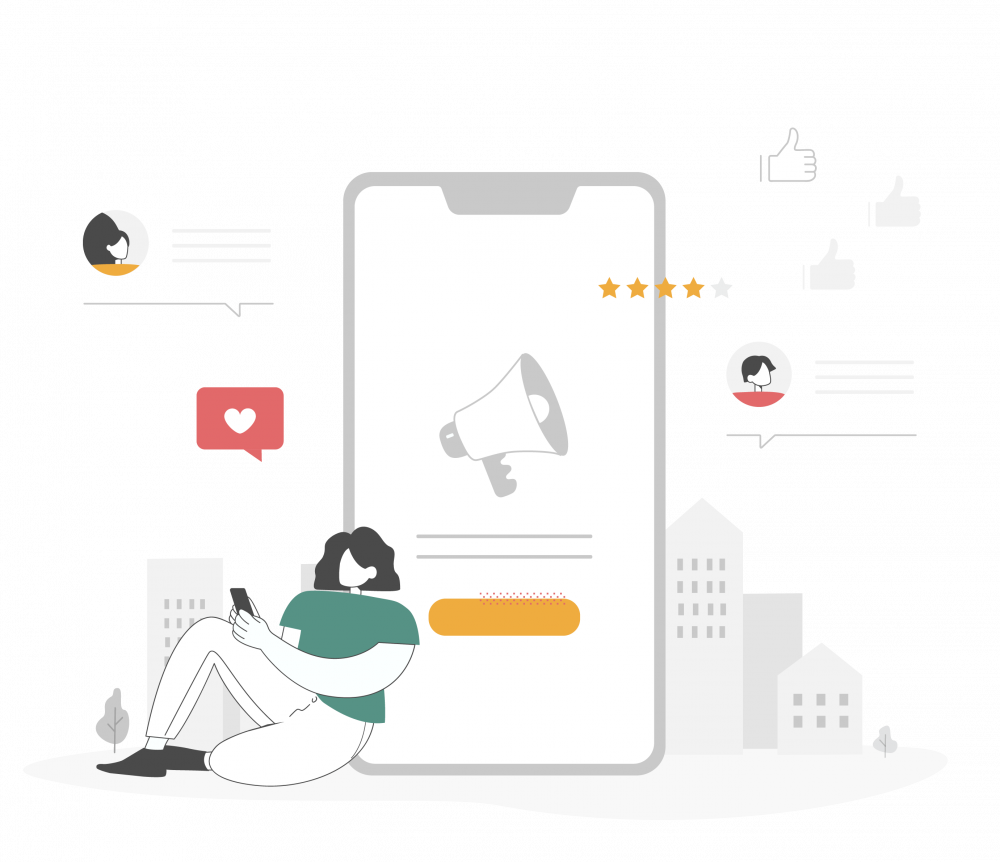 Let's start with the basics, what existing data sets need to be integrated and why? After deciding on the data sets to integrate, analyse how it will help you if those identified data sets are being synced and kept consistent. At this point, it is important to dive into various channels and identify inconsistent data and iron them out. 

How to map my fields? Field mapping is the critical part of any data integration because not all data will translate between different systems, if not done right. For example, you might collect the date or year of birth of your customers across various channels and the probability is that it might be in a different format in every channel. Say dd/mm/yy named as Birthday in one channel, and dd-mm-yyyy named as the year of birth in another. Identifying each of these fields and making it consistent across various channels makes for a solid start.
 
What are the risks? The biggest worry for a marketer in adopting a newer technology is the fear of existing data getting spoiled while syncing. Fear aside, the success of any new technology depends on how well it is integrated with existing systems. So, plan your integration workflow and assign hierarchy to your existing data, based on the importance of insights a data set provides. 
If you have paid enough attention, we are not putting out the number of steps to be successful. But, highlighting the essential ones that when put together thoughtfully contributes to, and supports your goals. However, you do have to follow certain frameworks or guidelines in areas of your brand identity, culture and relationships.
How does marketing automation work?
Every marketer's calendar is filled with repetitive tasks like drafting emails, reminders about monthly or weekly tasks, follow-ups to yesterday's discussion with leads and performance reporting. Individually, these tasks aren't that difficult. But doing all this together regularly distracts you from your to-dos that might have an impact on your goal.
Marketing Automation is all about automating the above said time-consuming, repetitive tasks that all marketers must do. You can define and set each of these tasks in any automation platform and forget it, once it starts to work perfectly. This saves you valuable time to help you focus on working efficiently, towards your goals.
So, how does marketing automation work? In simpler terms, automated campaigns send specific content to identified leads, based on their behaviour and their persona, with the desire to cash in more sales. 
Let's make it easy with a real use case scenario. Consider yourself as a business that is planning to host an event that targets young audiences. And assume that your data is synchronised across your marketing channels. 
You create a campaign that sends out emails inviting new leads to attend the event.
Those who choose to open the email and RSVPs yes are taken into the next stage in the funnel. While those who did not respond will receive follow up emails, reminding them to make a decision.
Those who chose not to attend the event will be automatically dropped from the campaign. 
 

Now, everyone in the second stage of the funnel will start to receive the nurturing emails starting with a carefully crafted welcome email and following it up with the event agenda and so on. 
After the event ends, the campaign then sends an email, thanking those who attended the event. 
After a day or two, the campaign would then invite the attendees of the event to check out a case study on a specially designed landing page, related to the subject of the event.
Every person who reaches the landing page is then funnelled to the sales cycle, as they are qualified (hot leads) for the next stage of the buying process.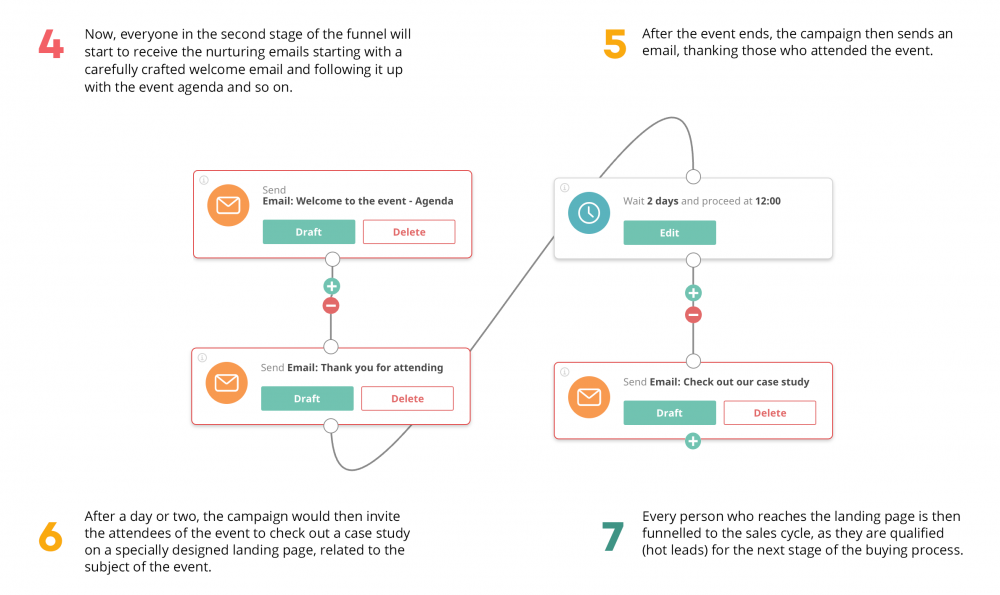 Role of marketing automation in customer journey
Today, customers are extremely opinionated, knowledgeable and expect a personalised experience from brands they love. As the modern-day customer's life cycle is getting more complex and longer, delivering the experience they seek is the marketer's hurdle. It becomes more complex when you factor in a wide range of touchpoints for the customer to interact with your brand.  
Before diving into how automation enhances the customer journey, let us understand what a modern customer journey will look like. 
Customers have the power to evaluate brands actively across various channels like social, email, ads and more. This forces marketers or brands to evolve with their customers and offer personalised one-to-one communications. How can a marketer deliver this personalisation while keeping a check on his spending?
With marketing automation, marketers have access to behavioural data of every customer profile across all their touchpoints. This data is collected and processed by the automation tools in such a way that they are easy to digest and gives an actionable insight. 
Now, comes the point of personalisation. How can you deliver personalisation with the insights you get? The simple answer to this is customer segmentation. 
Let us explore an example of an e-commerce brand. Selling online has many perks and it does come with its woes - the abandonment of shopping carts. On average, about 70% of the users abandon their online shopping cart. A marketer's role at this point is to deliver the right content to those customers and make them finish the purchase, without being too intrusive. 
What makes a customer go back to their abandoned shopping carts? 
With email marketing, you can send emails based on their behaviour, like sending a "Restore cart?" message, prompting them not to forget their items in the cart, when there is inactivity. And, after a while, if they don't return, offer help with a "Can we help?" message. If that doesn't convince them, offer an irresistible discount on their shopping cart, to close the deal.
Marketing automation can help simplify the customer segmentation process and achieve personalisation. This puts the customer at the forefront of everything. Brands can also use automation to enhance the experience of existing customers and generate increased repeat sales by offering personalised contents.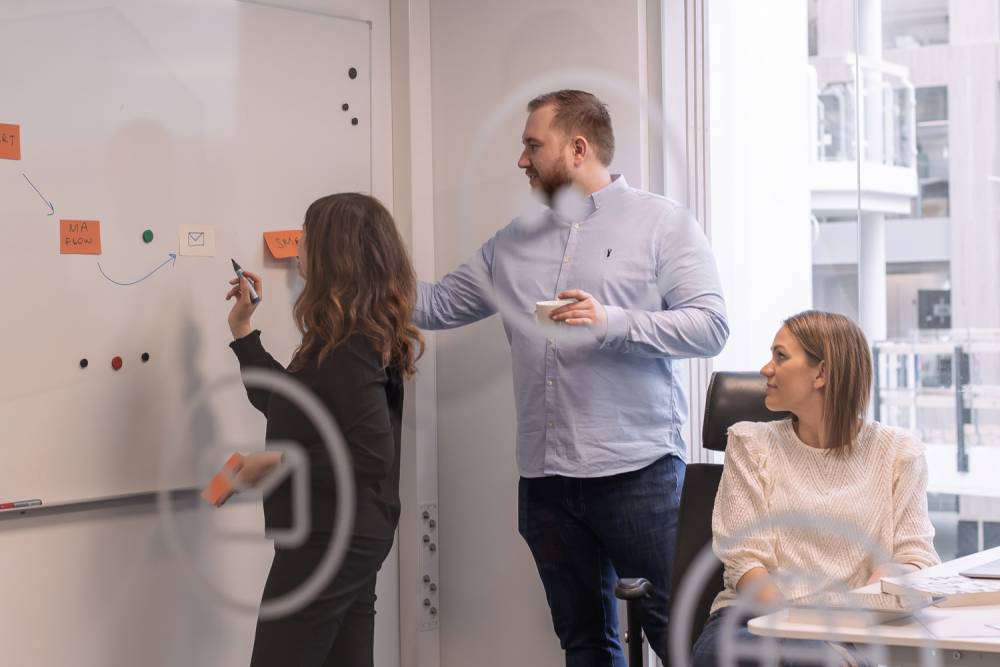 Best practices in marketing automation
Now that you have understood how automation can make a difference in your marketing campaigns. It is important to know how you can extract the best juice out of any marketing automation platform. The following factors will help you make the most out of the newest tech in your arsenal. 
1. Understand your buyer personas
Any product or service, when created with the intent to solve the end user's (customer) problem, will always win. It's a similar story in terms of marketing campaigns. If you don't understand who you are creating content for, you are not going to celebrate at the end. 
One hack to get going with buyer personas is to conduct surveys and interviews. The outcome of these surveys would uncover valuable insights that help you tailor the personalised content.
2. Continuously monitor your customer journey
Your audience and their journeys are never static. It continuously evolves at a faster pace than you can think of. With this evolution, there is one thing that should and must evolve in conjunction - the customer journey map. 
Customer journey mapping is one of the essential steps one needs to get it right, to excel at automating their campaigns.
For example, if you do not update your customer journey map at a regular pace, you are going to end up sounding overly promotional and intrusive, even in your welcome mail. To avoid chaos, keep your customer journey map fresh and up-to-date.
3. Customer interests
Automating the campaigns and delivering results is just one part of the bigger picture. If you do not focus on ways to collect and analyse the behavioural data of your customers, with respect to your content, even your successful campaign will eventually start to take a dip. 
By collecting and understanding the behavioural data of your customers, you can ensure to only send messages to the right person at the right time. You can also create customer segmentation in terms of shared qualities and use it to tailor personalised journeys.
4. Have a lead scoring mechanism in place
There is no space for guessing when it comes to marketing automation. Knowing exactly where your customer is in their buying cycle is an absolute necessity to create better targets for your campaigns. 
In simple terms, lead scoring is nothing but assigning numerical or any quantitative value to the customer's actions based on how important they are. 
This approach helps a marketer to point out the leads who are ready to qualify for the sales cycle. 
5. Provide multi channel experience
If you are sticking with one channel for all your marketing efforts, you are definitely missing out on a lot of opportunities. When you have a multi-channel campaign, you get to present yourself more often in front of your customers and keep them more engaged. 
There are many ways that you can use multi-channel campaigns. An eCommerce company that faces abandoned carts, can use a multi-channel campaign that comprises email, SMS and social media. Instead of just sending out abandoned cart emails, it is possible to use social media to retarget ads and send quick reminders through SMS.
Overall, multichannel experiences provide customers with more ways to explore your brand, while the brand gets more exposure and better ROI.
6. Create engaging content
If you have successfully set up lead scoring and have a 360° view of every customer profile, you will have enough insights into what content a customer likes to see and engage with and at what time.
These understandings can then be put into creating more personalised content. Some points to remember is that,
Your content has to be relevant,
It has to add value to the customer,
It should be engaging and non-intrusive.
The possibilities are endless, you can leverage contents like detailed information about your product, tips and tricks, case studies, event invites and even special offers.
7. Automate your internal workflows
Martech platforms can do much more than just automating your campaigns. Automation can take up various stages of your workflows and even excel at them, as there is no room for human error. If you are financially conservative, automating your internal workflows can further free up your valuable time and help you in working efficiently with limited resources.
One example would be the cleanup of contact lists in your campaigns. There is no point in nudging a subscriber repeatedly, who is inactive after all your efforts. These contacts have to be cleaned up frequently to ensure you are getting in touch with the engaging customers, more often. You can set up rules in your workflow that automatically removes contacts when someone falls into the predefined category.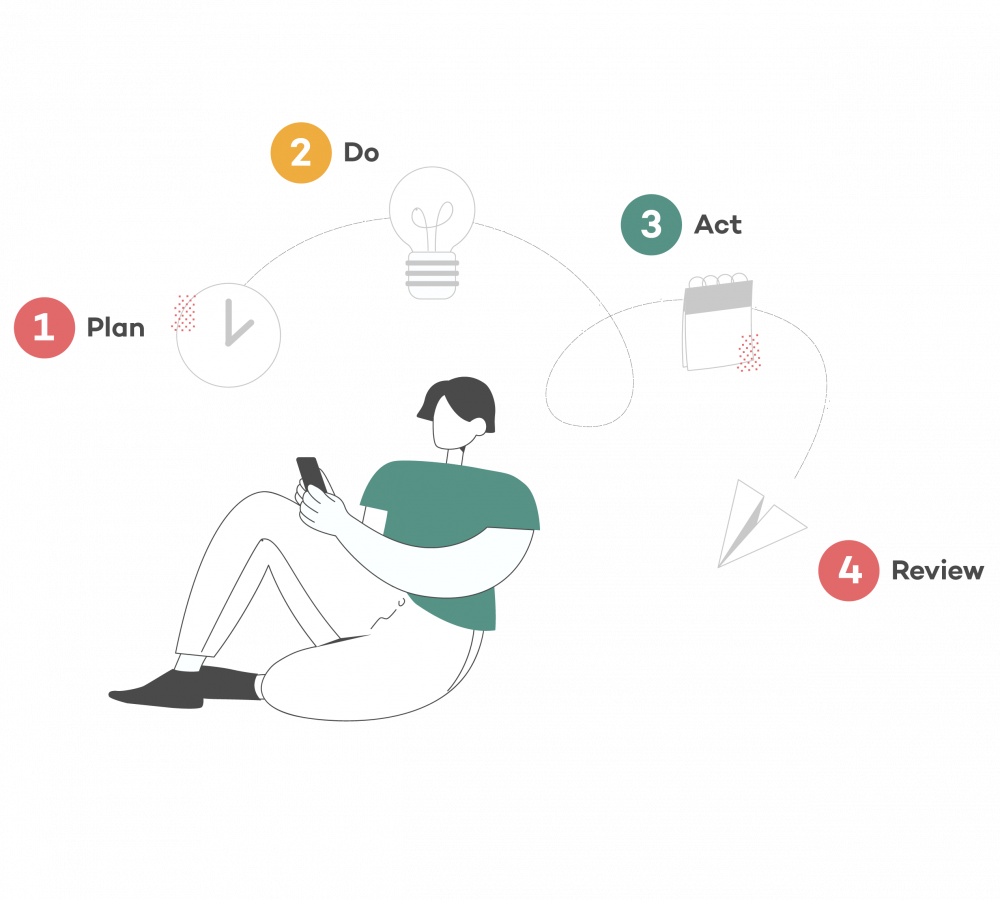 8. Evaluate yourself, regularly
Once you have achieved the level of performance you aimed for. Don't let success take the better off you and sit back relaxing. It is the best practice to continue measuring various aspects of your workflows to identify,
What is the most successful campaign and why?
How many leads did you attract?
How many qualified leads are sent to sales?
What are your open and click rates?
How much do these factors impact your ROI?
After getting to know the insights at a segment level, you can then improve your workflows and build upon its traits by eliminating the negatives. It is advisable to run as much A/B testing as possible to get a clearer understanding of any campaigns, at a segment level. 
Plan, do, act and review is a continuous cycle that every successful marketer adheres to. Reviewing your campaigns and processes frequently uncovers opportunities to tweak and improve them.
How to choose the right marketing automation software?
With dozens of marketing automation solutions available to choose from, it is harder to choose one. Some tools might have the necessary features you are looking for, while others might not be easy to use. 
It is better to start with researching the available tools to find and adopt a better solution that works for your business model perfectly. Consider the following factors in your evaluation to make an informed decision in your automation journey.
1. Usability
The important aspect of any software is how easy or complicated its user interface is. It is the one that either makes it or breaks it for many while looking for a new software. 

To evaluate a tool, it is better to ask for a demo to get a taste of what it feels like to use daily. Ideally, good software has to have clear navigation, streamlined and concise workflow for each process it does and has clearly defined menu items with contextual information.
2. Features & Integrations
Not every marketing platform will be able to accomplish the task of handling all the workflows you throw at it. You might have the existing software suite that you want to integrate the automation tool with. 
Ask yourselves the following questions, during the evaluation of any automation tool,
Does the tool serve the purpose and has all the features you need?
Does it have the ability to natively integrate with your existing suite?
Does the tool have the ability to customise, post-adoption? Like open APIs and such.
 
3. Knowledge base
Having a resource where you can learn the tips and tricks of your tool is always handy and helps you get the most out of your tool. APSIS One's knowledge base has all the necessary information about the various tasks it can accomplish. You will be able to find articles, step-by-step guides, videos and other useful tips to help you master the tool.
4. Existing user base
While the design and features of the software platform are enough to make a decision, it is advisable to take a look at who is using the software of your choice and how. 
Analyse the following aspects of the existing user base,
How many relevant companies are using this platform?
Who is this platform for? B2B or B2C or other niches?
What feedback has the software received?
6. Pricing
If you like software for its functionalities, it might not have the best pricing structure to suit your needs. Analyse the pricing aspects of any platform with the following questions,
What is the base price and how much does it offer in functionality?
Does it offer flexibility in terms of scaling up?
What features determine the price and is there a customisation option to choose the features?
The simpler and the more transparent the pricing structure is - the better. You may also hop on a call with one of the sales representatives to tailor the software for your needs, if possible.
7. Onboarding and customer support
After you make a decision and get going with a tool of your choice, it is obvious that you might need help to get up and running. In this aspect, not every tool offers the same level of assistance. 
While analysing the platform's onboarding process, try and interpret the following aspects,
Is there an onboarding fee, and how much is it?
How long will the setup process be? 
Will there be dedicated assistance?
Are there any additional costs involved?
Next comes customer support. While jumping on a new platform, it is possible for you to face a problem that has possibly not occurred to anyone before. How do you get yourself out of it? You guessed it right, with the help of excellent customer support. 
What kind of customer support is offered?
How quickly can you access the support to get your issues solved?
Do they have the resources for common problems that you can utilise?
Great customer support can be a boon, especially if you don't have the expertise or time.
While the research for the optimum marketing automation tool that suits your needs can be tedious, the more you know a marketing automation platform before its adoption, the easier it will make your life.   
Wondering what makes a visitor turn into your customer?
It is hard to keep your tactics up-to-date and relevant. Know what a good marketing strategy can do for you to achieve your business goals.
Check out our 5 Essential Drip Campaigns Handbook to outsmart your competition and win the trust of every customer. Once you have your strategy figured out, and want to know how APSIS One can help you increase your customer retention by up to 30% while saving you 25% of the advertising budget? Book a free personal demo today!