Tear down walls between departments 
Get a real-time flow of information that makes personalising the customer journey a possibility. 
Enable your customer-facing departments to start relying on valuable insights instead of hunches, and deliver personalised customer experiences by integrating with Efficy CRM.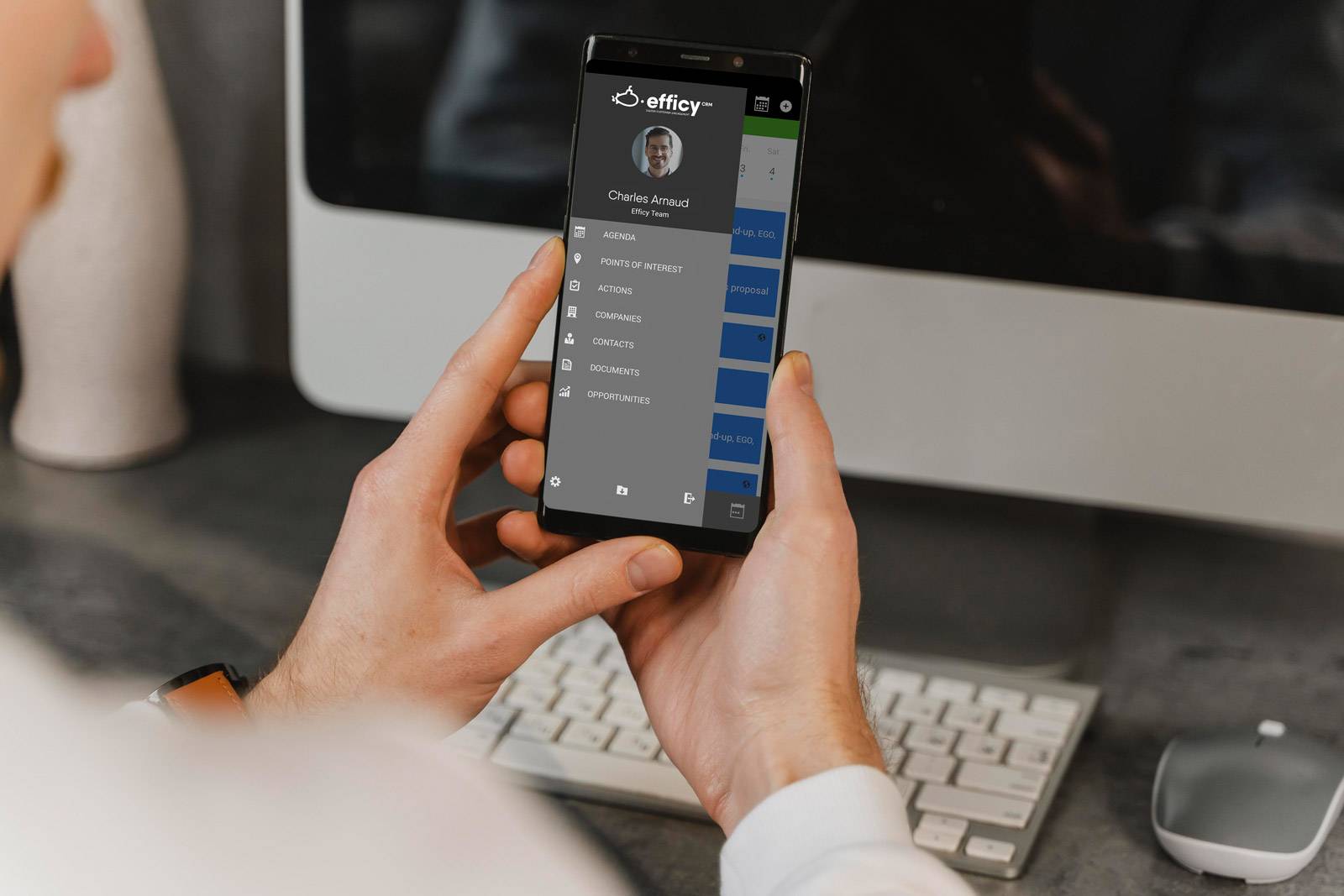 Bid data silos and disconnected insights 'adieu' 
Make customer insights a natural part of the conversation for sales, marketing, and customer service. Start building more meaningful customer relationships today. 
Let APSIS One and Efficy CRM do the work for you 
Replace the time spent on administrative tasks with converting hot leads. Work smarter with our features for automation, personalisation, and interaction tracking across both solutions. 
Why integrate APSIS One and Efficy CRM?
Map out the whole customer journey
Identify opportunities from the moment a prospect is identified, all the way through to signing the deal. See all past and scheduled interactions to get a better understanding of their needs to deliver personalised, targeted marketing messages. 
Track every interaction, click, and phone call
From a click on your website, to every email sent to Support, get a birds-eye view of every up-to-date interaction of your contacts. Combine behavioural data with your lead management process, so anyone can pick up from where things were left off. 
Outshine your competition on the same deal
Find out which competitors are positioned on the same deal and enable your teams to adapt their conversations, deliver the right message, and be more relevant each time. Start adapting your marketing strategy with data-driven insights. 

.
Ready to turn contact data into actionable insights? 
What versions of Efficy CRM are compatible with APSIS One? Which features are supported? Find out by reaching out to our Integrations specialists.