Marketing Automation
Customise every step of the customer journey
Tired of repetitive and manual tasks? Our tool for marketing automation creates streamlined workflows between sales and marketing. Guide your customers toward the next conversion with dynamic real-time data from your audience.
3 Main Benefits of Marketing Automation
Act on behaviour
Personalised content captures and maintains the distracted user's attention. Adapt your message by using dynamic behavioural data - in realtime.
Do more with less effort
To understand your customer's needs takes time and effort. Our tool for marketing automation knows how your audience interacts with you and delivers your message accordingly.
Precision Targeting
Understand what your audience wants and when they need it by connecting your automation flows to your customer profiles in APSIS One Audience.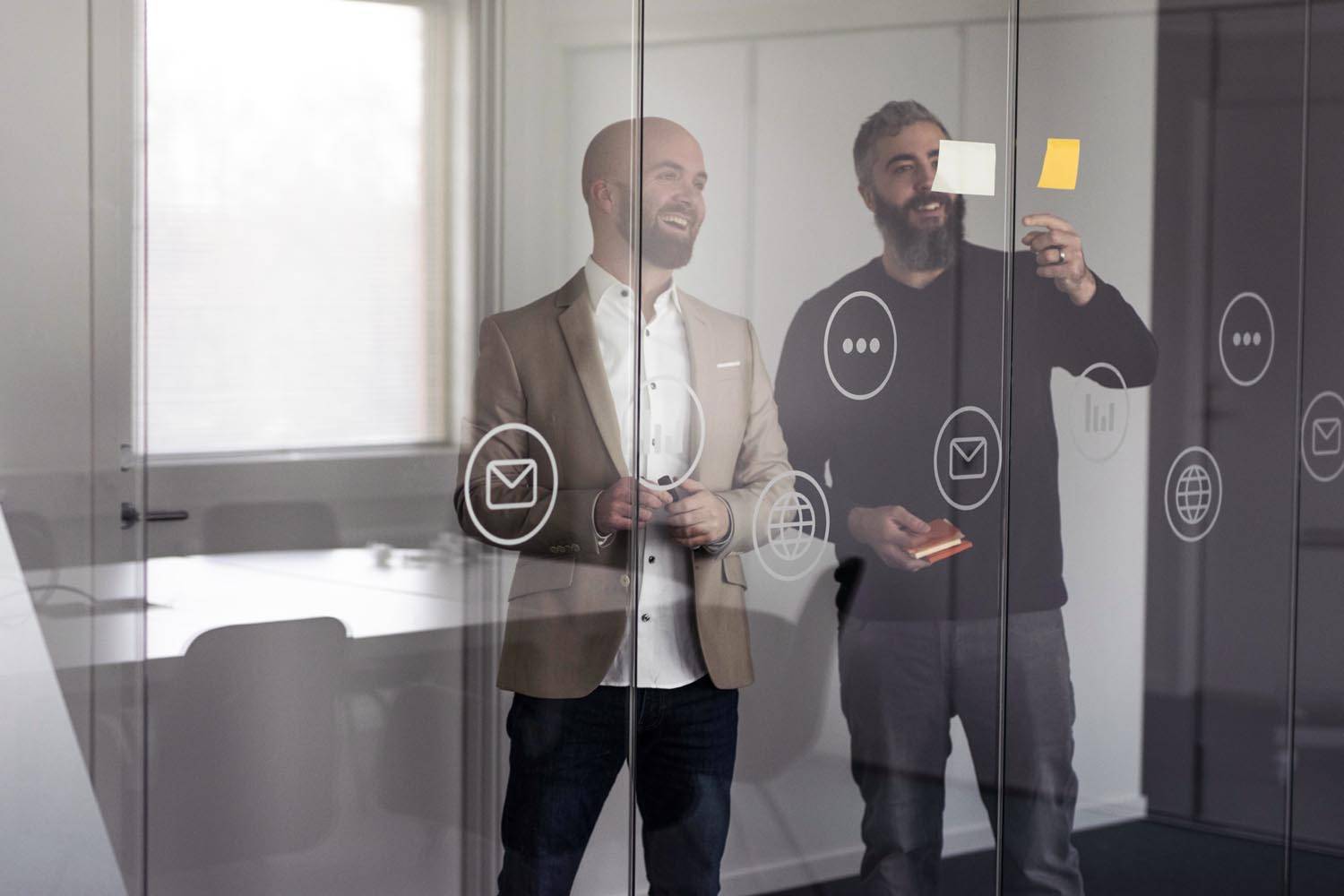 Tailor your flows to your customer's needs and behaviour
The online customer journey is not a fast track. So, as your customers move in and out of the sales funnel, your messages need to follow suit. APSIS Marketing Automation enables you to build dynamic automation flows to create engaging and profitable customer relationships.
Image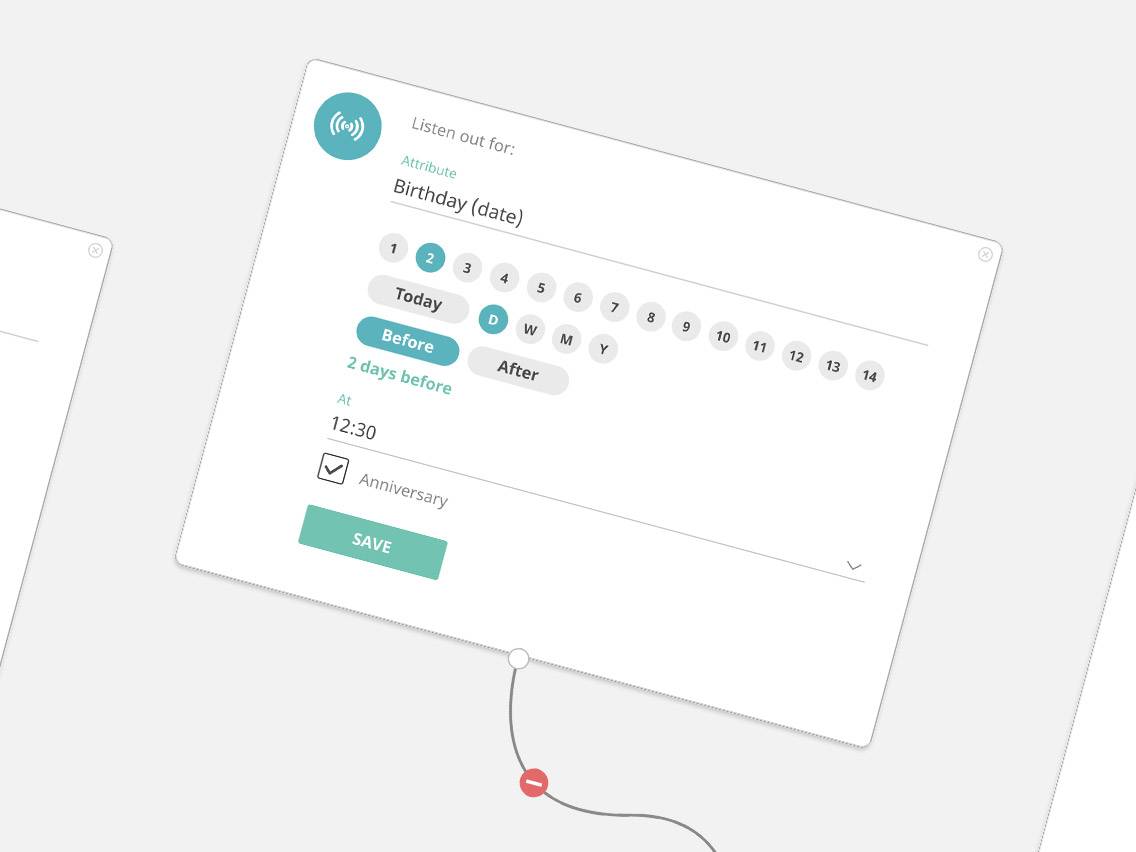 Image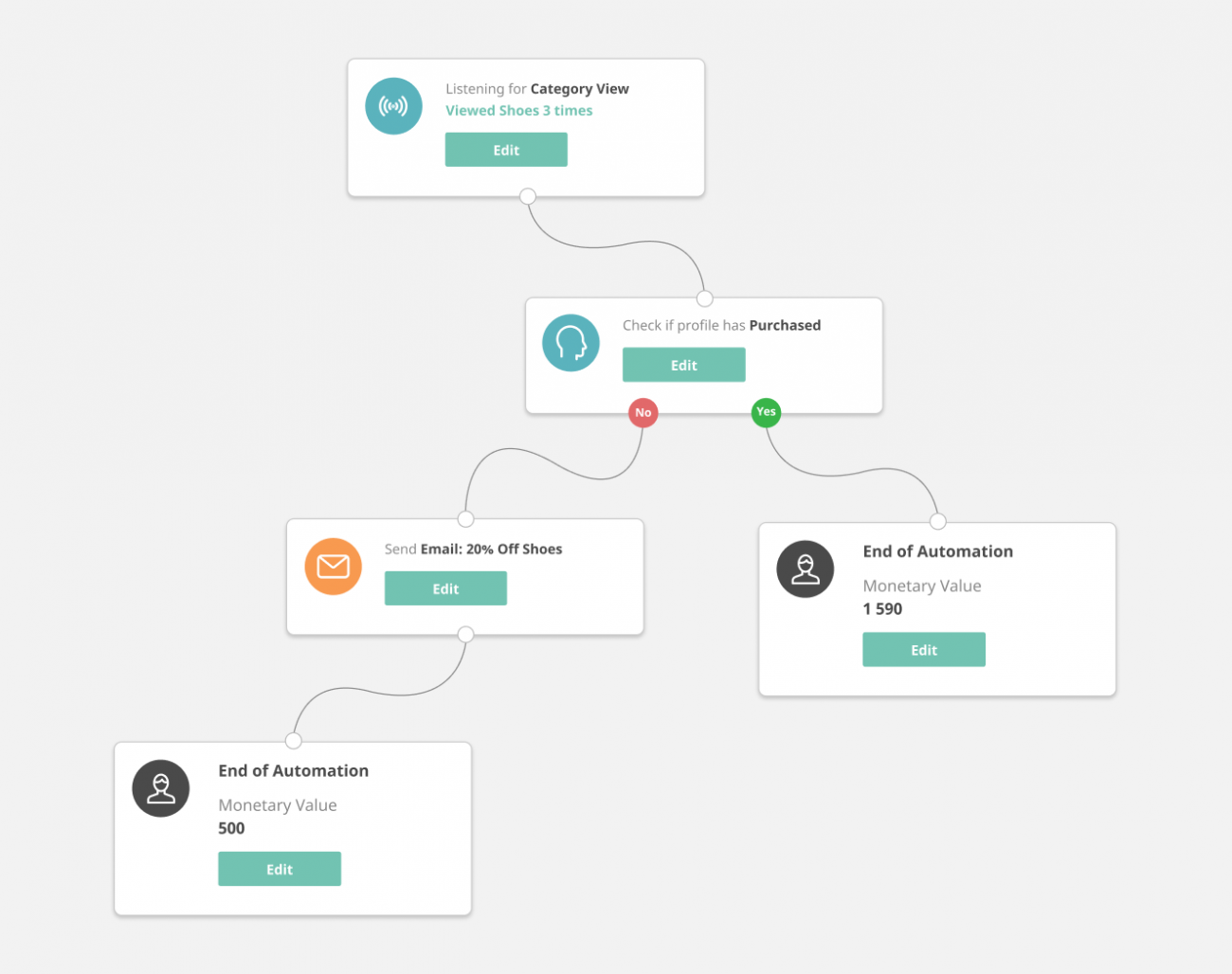 Image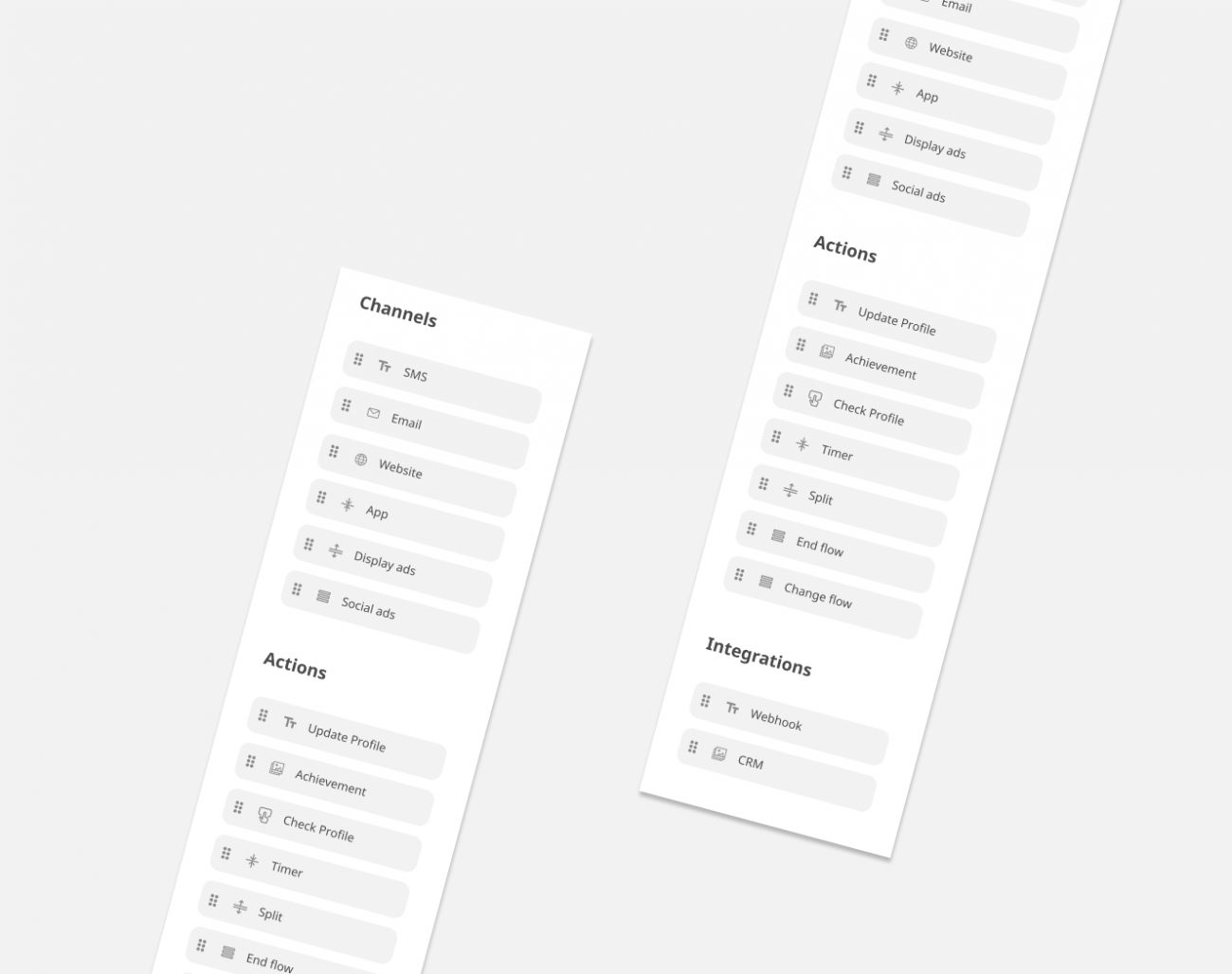 Trigger flows based on data from your customer profiles.
Events and actions
Take actions based on purchases, forms, email behaviour, profile activity and more
Specific dates
Act on customer data such as a birthday, anniversary, start date or last day of activity.
Profile attributes
Dynamically redirect profiles to a new flow based on actions and attributes.
Profile Segment data
Automatically remove or add profiles to a flow as the profile enters into a new segment.
​
Decide the next action for your profile to ensure a personalised experience.
Automated emails
Send timely emails that align a with profile's expressed behaviour and shown interest.
Automated SMS
Personalise the customer experience by adding SMS to your automated campaigns.
Add webhook
Transfer data from other sources to put an extra spin on your customer journey.
Share profiles
Send automated email notifications to relevant stakeholders in your organisation
Add conditions to further boost the customer experience and streamline your workflows.
Perfect timing
Set timers, alarm clocks and timeframes for delivering your message at prime time.
Split testing
Let the randomiser split your flows to see what makes your audience tick.
Connect your flows
Scale up your efforts by letting two flows run into a mainstream.
Customise the journey
Subdivide your customer into different automated flows based on behavioural and demographic data.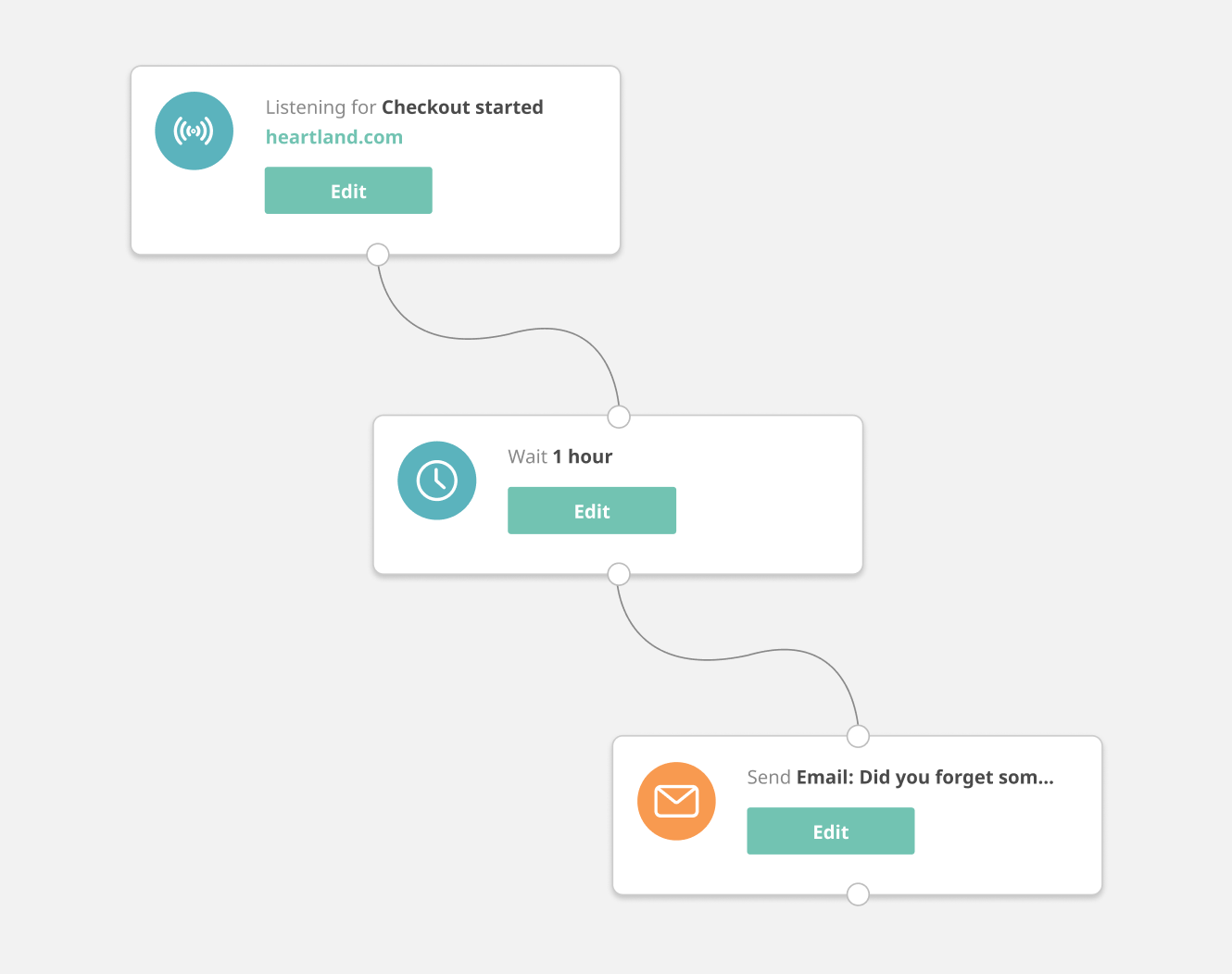 Turn lost revenue into profit
Approximately 98% of website visitors leave an online shop without finalising the purchase.


Keep the conversation going, stay top of mind and win back lost purchases through automated emails for your online store.
Ready to talk about Marketing Automation?
Our dedicated team of experts are eager to find a solution for your data-driven ambitions.