Aug 09 | 19 minutes read |
What is SMS Marketing?
Does it make you curious and delighted? Or, does it annoy you? It probably depends on who the sender is, right?
So, If you are a business or a marketer and want to capitalise on the power of SMS marketing without annoying your customers, this article will give you tips, tricks and insights into SMS marketing to get you going the right way.
What is SMS Marketing?
SMS which stands for Short Message Service, and commonly known as a text message, is being used by people of all age groups. As people get more connected through mobile phones, SMS has become a popular mode of communication.  
Almost everyone has access to mobile devices and that provides businesses with a better reach and more engagements from their audience. The interesting fact to note is that the open rate for SMS is almost close to 100%, and most of them are opened within the first three minutes of receiving, which is phenomenal. 
Definition of SMS Marketing
SMS Marketing is permission-based text message marketing used by businesses to reach their customers or target audiences by sending offers, alerts or transactional service messages promptly.
In a simpler context, SMS Marketing is the use of text messages by businesses to communicate with their consumers.
Types of text messages
One-to-Many: Like any other channel, sending promotions, updates, offers or general information like news and upcoming event details, fall under this category and does not include much personalisation.
One-to-One: These kinds of texts are triggered when a certain transaction is completed by a customer, with the business. Usually, this is in the form of transaction details, order shipment, information on delivery schedule and so on.
So, before you start wondering how to get yourself going with SMS Marketing, let us first clearly understand the nuts and bolts of it.
How Does SMS Marketing work?
There are four building blocks that you need to put together to start your journey in SMS Marketing. Depending on how well you are able to put them together in your SMS marketing strategy, the outcome of your campaigns may vary. 
1.Set Goals
Like any other channel, it is important that you analyse, understand and define the goals you want to achieve using text marketing. 
Your SMS Marketing strategy should be in line with the core vision of the business and the interests of your target audience. 
There are no strings attached to this, you are only bound by your imagination and your customer's interest when setting up your strategy. Make sure you have a rock-solid one!
2.Build your subscribers list
Once you have your strategy in place, the next thing you want to do is to have a database with the details of people willing to receive your text on their phones. 
So, How to make people opt-in to receive your text?
 

Out of the many possible ways, below are some ways to get subscribers for your SMS Marketing.
Use your familiar or existing business phone number for text marketing, this makes people trust you.
Make use of "Short Codes" that people may send in to interact with your business. There are multiple uses to shortcodes than just opt-ins. For example, you can offer quick help to customers through text, for someone requiring them outside of your business hours.
You probably already have email subscribers, why not make use of them? Include ways for people to opt-in to receive your text messages in the emails you send. 
Include SMS opt-in options or banners with CTAs in your website's landing pages and forms.
Utilise social channels and encourage people to opt-in to your SMS.
If you have a storefront, display instructions for visitors, in the form of signage or forms, to subscribe to SMS updates and offers from you.
Once people start subscribing to your SMS, you are now ready to start texting!
3. Send worthy texts
Unlike email, which people tend to check every morning or occasionally, text messaging is used by people almost all the time and is read instantly after receiving.
When people subscribe to receive your texts, it's like they are inviting you into their personal space, so make sure it is worth their time. 
Consider, you are a hybrid business, offering services both online and offline. When a customer utilises one of your online services and has opted-in to your SMS, you can text them like,
"Hi Jack, we have a special offer just for you. Enjoy a 25% discount on your next purchase in-store or online with this code: xxxx123aaa. Reply STOP to unsubscribe."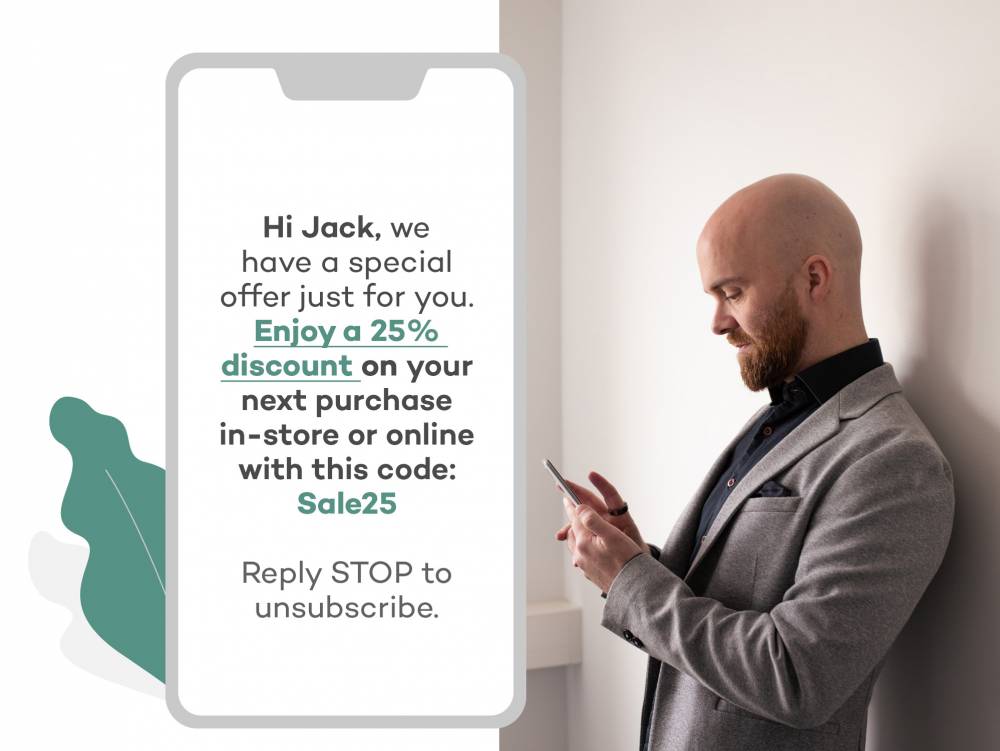 While that looks cool, there are a few important things to keep in mind before sending out texts to your subscribers,
Don't send irrelevant or random texts, it will make them feel like you are scamming and may choose to opt out.
Keep the count on your messages, sending too many can be annoying to customers. Ideally, 4-10 messages per month is the sweet spot.
Mind the time of your messages, do not send messages outside of business hours.

4. Analyse your performance
Evaluation is the best way to improve your performance and ultimately, your ROI. There are certain signals to text messages that can be used to analyse the performance of your text campaigns,
Measure the audience engagements in the form of link clicks or replies, this can then be used to calculate the likes of engagement rate (no. of people responded divided by total no of recipients) to get a deeper insight.
Analyse un-subscriptions: doing so will give you insights into how people are finding your text campaigns useful. If people drop off quickly, it indicates that you need to re-think your strategy.
Measure ROI: Texting incurs various costs and keeping track of your ROI will make sure you are efficient. You can always fine-tune your strategy to ensure your budget and goals are in sync.
Is SMS Marketing still effective?
With the rise of digital media, many tend to overlook the power of SMS. It's a quick and easy way to share alerts, updates or offers with your customers. Despite its benefits, SMS is still underutilised.
The following are some factors that make SMS marketing the most useful marketing channel;
Increased Opt-ins: More people opted-in to receive promotional text messages from businesses, during the pandemic. And, according to a survey conducted by Simpletexting, about 43% of people have opted to receive texts from 1-3 businesses.
Increased New Business Signups: As the opt-in rates increased, more businesses are signing up on SMS marketing platforms, hoping to achieve positive results and better ROI. 
Quick and Easy: SMS is direct and quick. With the rise in mobile device usage, it has seen a high engagement rate among other channels. About 60% of receivers reply to texts from businesses within two minutes, while it stands at an hour for email.
More Accessible: SMS is more accessible to people even when access to the internet is limited or expensive. If you want to keep your subscribers updated, texting is the way to go. That doesn't mean you should shift entirely to texting. While SMS is better for sending quick updates, email is still a useful channel for long-form content.
Increased spending: With the tangible results from text marketing, about 57% of businesses are planning to increase their SMS Marketing budget in 2021, than last year.
High Click-Through Rate: Marketers are seeing significant click-through rates in upwards of 35%, which is much more than other channels. Marketers also believe that an omnichannel campaign that incorporates SMS marketing tends to perform better in terms of conversion.
Supported by the above signals, it is fitting to say that SMS Marketing is still effective and you can confidentially try it out.
Is SMS Marketing legal?
The use of SMS for marketing purposes is absolutely legal but there are some regulations for how you should approach SMS Marketing.
These legal regulations are put in place to ensure that you act  in a professional and trustworthy way. So, be sure to understand and adhere to your local marketing guidelines and applicable legal regulations before you start your SMS Marketing.
Developing a habit of auditing yourself frequently will make things easier for you, as a business or as a marketer. The following two aspects would ensure that your SMS Marketing campaigns are mutually beneficial for both you and your audience, alike.
Manage consent
You have to ensure that you are reaching out to people with their consent. APSIS One makes it easy for you to manage consent. You can create an easy option for your audience to opt-in or opt-out, and ensure that you have permission to hit send.
Include Opt-Out Instructions
Ensure there are ways for your audience to opt out when creating a campaign. To make things easier, APSIS One lets you add a simple unsubscribe link without clumsy keywords and opt-out instructions.
SMS is still an effective marketing channel if you honour the sensitive nature of the data you are dealing with and follow the best practices along with your local regulations, you will earn your customer's trust and be worry-free.
SMS Marketing Tools
When it comes to sending your SMS, There are a handful of SMS marketing tools to choose from. Let us briefly take a look at the popular SMS marketing tools and how APSIS One can make a difference.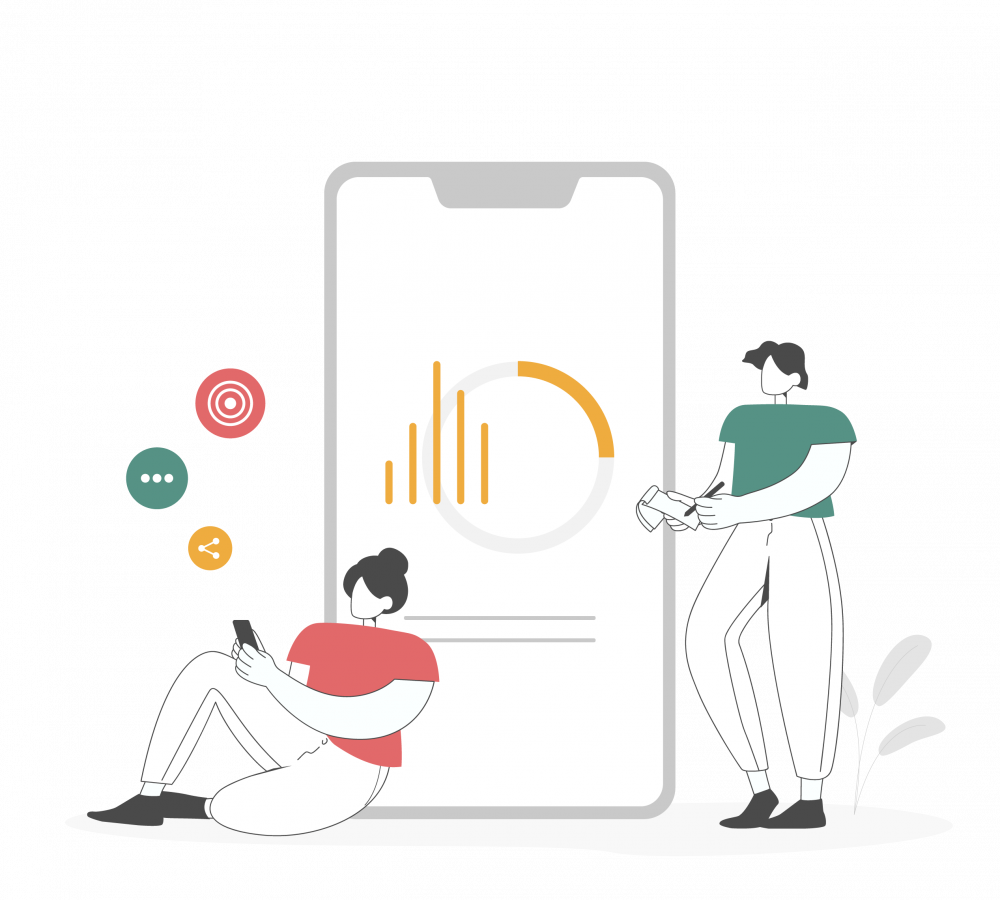 1. APSIS One
APSIS One is the full stack marketing platform which natively enables you to create and manage multi-channel campaigns through SMS, Email, E-Commerce, Website, Landing Pages and Forms with the ability to  automate your marketing campaigns.
Some notable traits of SMS Marketing through APSIS One are
Easy & automated consent management.
Powerful personalisation through smart segmentation.
Ability to create and manage cross-functional campaigns.
Integration with a wider range of platforms like CMS, CRM, Ecommerce and more.

2. Simpletexting
Simpletexting is touted as the mass text messaging software that can integrate with major CRMs to have reliable communication with customers and employees. Some traits of Simpletexting include
Ability to have multiple phone numbers with one account.
Unlimited custom fields to truly personalise your text.
Manage campaigns through mobile application.
3. Optinmonster
Optinmonster is a cloud-based lead generation platform that has to be connected with other dedicated SMS Marketing tools to create and manage SMS campaigns. Some notable capabilities are
Easy to use Drag 'n' Drop builder, to create SMS opt-in popups for your website.
Great analytics and a wide range of integrations.
4. Sendinblue
Sendinblue is termed as a relationship marketing platform with major focus on Email and in addition it can be utilised to send personalised SMS in bulk to engage with your customers. Some notable abilities include
Simple scheduling of bulk SMS.
Real time analytics and SMS deliverability reporting.
Each of the tools discussed above have different functionalities and acquired strengths. Always test the waters by trying them out and sticking with the one that suits you the best.
SMS Marketing Use Cases
While SMS has a significant open rate of 98%, the highest among other channels, It is still not widely used as much as email and social channels.
Here are some use cases that are commonly followed by businesses utilising text marketing, to inspire you when you plan to get started with SMS. 
1. Alerts
Alerts enable a business to send urgent updates or transactional updates. A business may send alerts to
Inform customers about the change in business hours or special opening hours during holidays.
Send information about their transactions.
Send offer alerts or related updates.
Provide Estimated Time of Arrival of their orders and much more.
2. Product Promotions
Texting allows you to reach your audience in an instant. You can use it to promote your products by sending exclusive offer codes or coupons, personalised offers, early access to special contents and hefty discounts on popular products.
As these are time-sensitive events, using text marketing will effectively let you communicate with your customers in real-time and make it rewarding for all.
3.Giveaways
Giveaways are the most widely used strategy, by marketers and businesses, to collect contact information and grow their subscriber database. In return, you can offer your customers a chance to win one of your popular products or services that they love.
4. Updates on Product Launch
When you are planning a new product launch and want to keep your customers excited, SMS is the way to go. You can offer exclusive insights, early-bird offers to your loyal customers in real-time, through SMS Marketing.
5. Collecting Feedback
Collecting feedback from your customers is essential to improve what's dragging you behind, while also making them feel like they are part of the decision making. So, polling through text does double the duty of engaging your customers and giving you the insights you need.
6. Reminders
When a customer opts into your SMS campaign, it is partly due to the expectation of getting reminded about the upcoming event or sale and reminders about the previously abandoned shopping carts. 
7. Order Tracking
It is essential to keep your customers informed in every part of their buying process. One of the most effective ways to do that is to use text messages to communicate updates about their order, as and when they happen. When your customer gets to know the status of their order in real-time, it makes for a better customer experience and shows that you care about it.
8. Text-based Shopping
Nowadays, customers value convenience in shopping as one of the major factors in their shopping experience. Having a text-based shopping option makes it convenient. 
Having customers send in shortcodes for the product they would like to buy, is powerful and convenient. This eliminates various buying frictions, as the process is quite simple.
9. Customer Support
It is not practically possible to attend to every customer support request, as and when they arrive. The more you make a customer wait for the support that they desire, the more frustrated they become.
To avoid this, you can have a text-based customer support system that would enable you to respond instantly to support requests. This would drastically improve the experience and the brand image as a whole.
10. Greeting customers on special occasions
Sending personalised wishes to your customers provides a massive opportunity for marketers to capitalise on. Who doesn't like to have a delightful treat on a special occasion?
Sending a birthday wish with a tailored offer specifically for them, makes them feel special and are more likely to convert. 
The Power of SMS Marketing Automation
Automation has become more widely accepted for its ability to save time and effort while also offering great performance. Sending Bulk or Transaction-based SMS without automation would take a toll on every marketer. 
SMS Marketing Automation tools can save a lot of time and with their host of abilities, can unlock newer possibilities.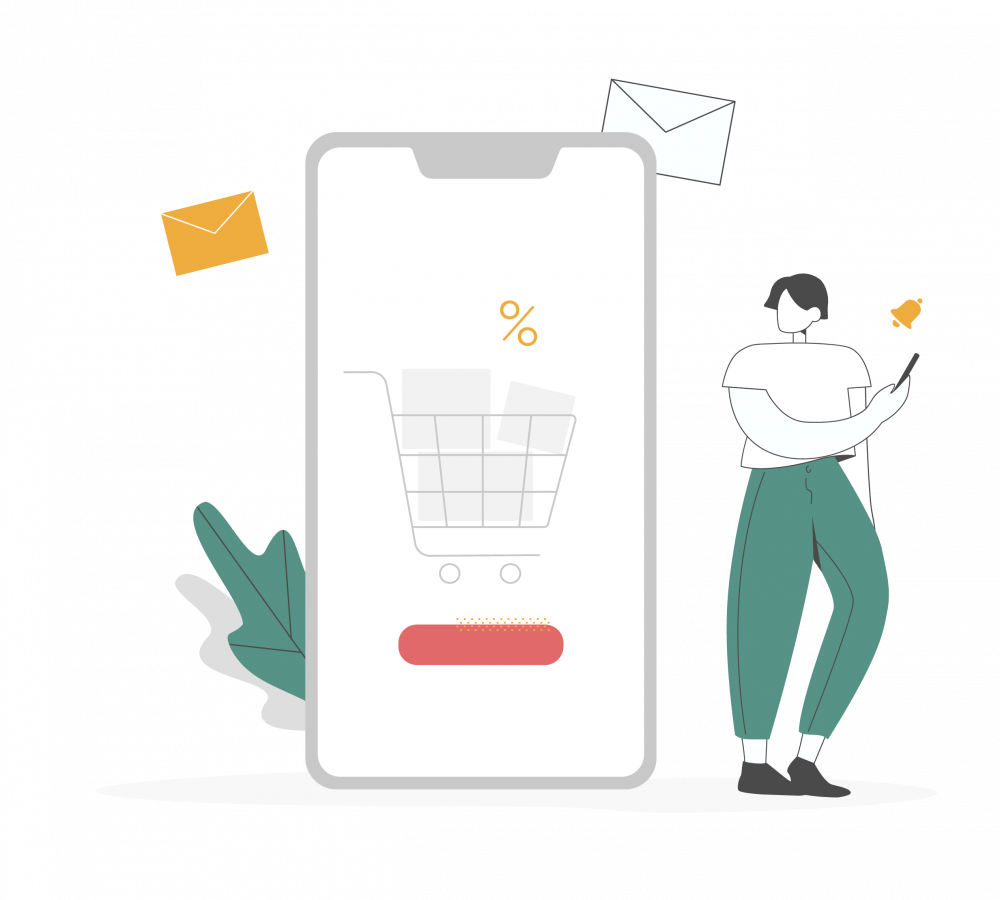 Create Automated SMS Workflows
Similar to other channels, an SMS Marketing automation tool will let you create complex workflows easily, to send personalised texts based on user behaviours.
These workflows have a wider purpose and can aid you in sending alerts, updates and promotions to your target audience in real-time.
Building workflows is simple and easy, you just drag and drop components to create a workflow that would work the best for you. You can send messages with a link and track whether the recipient has clicked or not, and based on the behaviour you can send follow up messages after a while.
Scheduled Text Messages
The most important and common functionality of SMS automation is the ability to schedule texts. When you are composing a new text to inform your audience about your upcoming sale, you will have the ability to send the text - immediately, after a while or set a frequency to send regularly. 
To schedule a text, simply save the text for later and pick a date and time to send, you also can set them as recurring text messages. The possibilities are endless, you can send restore cart reminders, alerts, offers and so on.
SMS Drip Campaigns
The advantage of automating your SMS Marketing workflow is the ability to create SMS Drip Campaigns. SMS Drip Campaigns are the texts that are sent out to subscribers of the specific campaign.
With SMS drip campaigns, you can combine multiple criteria to create a fully functional workflow that sends automated texts to subscribers based on the criteria you set. This offers granular control of every aspect of texts like the option to set the frequency, the information to be included on text and so on.
Lead Nurturing Campaigns
Like other channels, lead nurturing through text is the most rewarding, as it has a high chance of being opened by the recipient and accepting the CTA.
Lead nurturing through text messages gives you granular control and allows user segmentation. Therefore, when your subscriber receives a text, you are guaranteed to be seen and can expect more conversions.
Customer Win Back
Cart abandonment and customer retention are the huge problems faced by online businesses. As customers are spoilt for choice, they see a shiny new offer, and off they go. 
With the capability of SMS to reach customers with immediacy, you can set up a workflow that reminds customers about their cart. These messages are sent just after a user abandons the cart and then a follow-up message is sent if they do not complete the purchase.
Chatbots & Collecting Feedbacks
Communication is effective if it's a two-way affair. With businesses, it is mostly a one-way affair, with a single promotional message or an alert.
Having a two-way communication channel like SMS Chatbots can enable customers to access useful information about your service or products at the time when they need them. You just have to feed in all the information and do a one-time setup of sequences and answers to get it going.
Having chatbots through SMS can reduce the usual friction that a customer has to go through to speak to a support person. 
With two way communication, businesses can interact with customers and understand them clearly. This approach helps to develop a personal relationship while also gathering customer's feedback.
Dos and Don'ts of SMS Marketing
By now, you are fully aware of what SMS marketing can do for you and if you are starting to plan your SMS Marketing debut, be sure to follow the best practices to avoid making expensive mistakes.

1. Be Brief
Unlike other channels, you don't have the privilege of using as many paragraphs of text to convince your audience. You only have 160 characters to play with. So, keep your messages short and simple.
2. Include CTAs
It is important to tell your customers what to do after they read your text. One easy way to frame an effective CTA is to answer the question "Why should they consider the offer?" and "How can they benefit from it?". 
By doing so, you will let your customers know what they should be doing to avail the offer or deal, in case they are interested.
3. Start with a show stopper
Grabbing the attention of your audience is an art. When writing a message, always be sure to start with something that will resonate well with your audience and grab their attention. You can also capitalise certain words like "SALE" to reiterate and focus your reader's attention towards it. 
4. Provide Value
SMS Marketing is consent-based, and you probably have toiled hard to build your subscriber list. So, it is upon you to send useful and valuable information through text. 
Furthermore, when they let you market your service or product in their personal space, it is natural that they expect to feel special. So, make sure to reward your loyal subscribers with exclusive offers and make them feel like they are part of a royal club.
5. Choose the right time
With SMS you are instantly reaching your customer's hands. So, it is really important to consider the time of the day, when you send messages. 
One simple way to find the right time to send your messages is to always ask yourselves, whether you would like to receive such a message at a particular time? If your answer is No, it is safe to assume that your audience wouldn't like them as well. 
But, don't just rely only on your perception, trends keep changing frequently and you can refer to surveys and analytics from time to time to figure out what would work the best for you.

1. Don't annoy
Never send messages that wouldn't add any value to your subscribers. Customers expect only valuable updates from you, if you do not have any, it is better to stay calm. 
2. Don't send too many sales pitches
You must want to sell, but don't take it too far. Set your boundaries and play by ethics. When it comes to SMS, you are speaking to people in real-time, and do remember to connect with them and build relationships. Your customers will reward you for that!
3. Don't forget to introduce yourself
We can't stress this enough, SMS is personal, so it is important to introduce yourself as a business in every message you send. When you identify yourself to your customers, they will instantly recognise and engage with your text. 

If you send anonymous texts, there is a high probability of you being considered SPAM.
4. Don't forget CTAs
CTAs are an absolute must when it comes to marketing communication. If you fail to include a Call To Action in your SMS, your subscribers will be confused about the next steps and may not proceed further, even if they would like to.
Don't leave everything for your customers to figure out, Include CTAs or Instructions for them to follow. 
5. Don't use slang or abbreviations
You would want to stuff all your information within the available 160 characters. Using slang and text abbreviations can be one way to do that, and some might find it entertaining.
But, using too much slang and texting abbreviations is always risky. As many people might not understand them or in the worst case, they may consider you unprofessional. Use it wisely, if you want to.
Benefits of SMS Marketing
So, let's wrap it up and discuss the benefits that make SMS marketing a must in your marketing toolkit, both for business and marketers.
1. Reach
Almost everyone has access to mobile devices, either smartphones or basic ones. So, It is safe to say that text messages have a wider reach than any other marketing channel. This enables you to present yourself to more people and achieve better ROI.
2. Real-Time
When it comes to SMS, it's instant and works in real-time. There are no buffers involved, like in other channels. You don't have to design or print anything to be able to send texts to your customers. 
Brainstorm the ideas, come up with messages and just hit send, you are in your customer's hands instantly. Combined with this, it has the highest open rate, so you can be certain that the texts are effective and get better reach and engagement from your audience.
3. Two Way affair
Like other channels, SMS can also be used for two-way communication between a business and the customer. SMS has a wider reach and works in real-time. So, It is a really powerful channel to engage with your customers and vice versa.
4. Cost-Effective
Text messages do not cost a bomb, unlike buying an ad spot in a popular search engine or social media. Even when you are sending to a larger group of audience, it is still relatively cheaper and when you do the math, it has a better ROI. This makes it an ideal choice for conscious startups that do not want to spend on ads that sometimes can cost too much. 
5. Cross-Functional
Though texting is underused, it is not a separate channel on its own. It works in tandem with other channels as well. For example, If you want to improve your social presence, reach out through SMS, chances are you are going to get more engagement than normal.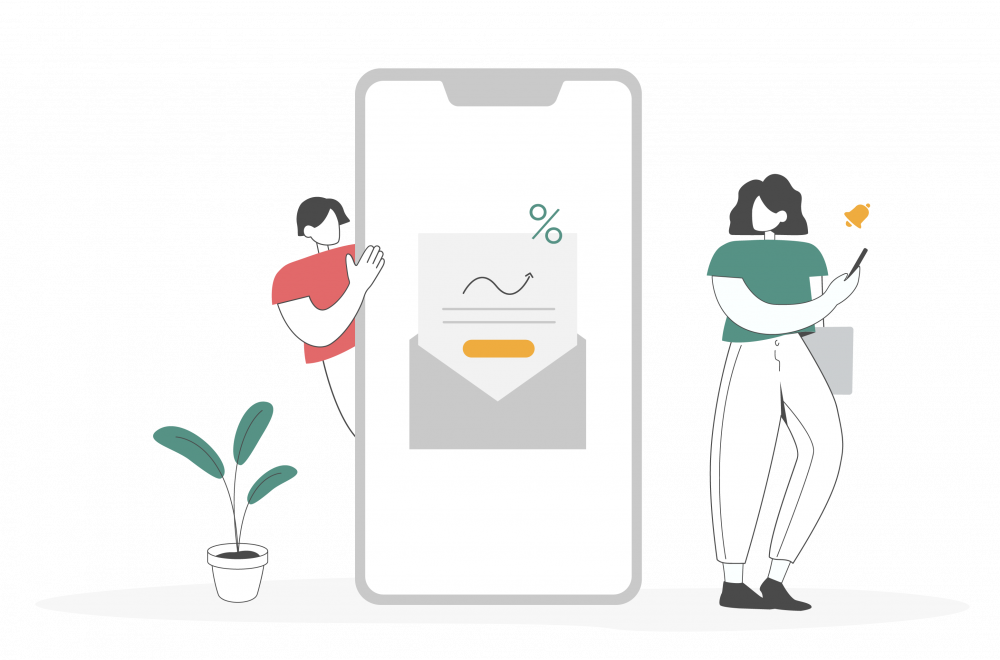 From all of the "whats" and "hows" that we have discussed till now, you see for yourselves that texting is not dead yet, and works exceptionally well in terms of getting repeat sales and better engagement. 

If you are still curious to learn more about what SMS marketing and automation can do for your business, book a demo to speak with one of our experts today.