Dec 05 | 6 minutes read |
11 E-commerce, B2B & Data-Driven Marketing Predictions for 2017
Digital marketers: it's time to look ahead!
2016 was an incredible year for all of us: from cloud solutions to new social media platforms and integration opportunities, we now have more tools than ever to choose from.
B2B marketing, e-commerce and data-driven marketing shone particularly bright during the past 12 months. So we asked 3 of our in-house experts to let us in on what these areas will hold in 2017: are they going to stay in the spotlight? Or should we prepare ourselves for something new?
Read on to discover what they said!

From omnichannel to unified commerce
By now, retail has gone from single channel to multichannel... all the way to omnichannel. During 2017, we will see the rise of unified commerce, which is the next step in this evolution.
The main difference between omnichannel and unified commerce is that when it comes to unified commerce, all data is updated in all channels in real-time - so the same data exists in your channels at the same time, providing a holistic overview and a single "truth". While in an omnichannel environment, a certain set of data can exist, isolated, in a single channel at any given time.
Predictive data will become essential
Personalisation (i.e. offering your visitors a truly personal shopping experience) has been a goal of online retailers for quite some time. This will, of course, continue to be important - but in 2017, we'll see the evolution of this concept with the rise of predictive data.
By using the power of data, retailers are already better able to understand the behaviour and habits of their customers. By comparing online customer profiles with each other, they will also be able to predict what someone will be interested in next, based upon purchases made by customers that have a similar profile.
Chatbots will increase sales
In 2017, the number of online retailers that use the power of chatbots e.g. in Facebook Messenger will grow rapidly. The entry of chatbots will not only free company resources and allow a more seamless shopping experience, but will also lead to increased sales - since conversion rates following a chat session, together with spend value, are both higher.
Find out more about Scandinavian e-commerce in 2016 from our fresh report!

Marketing automation will get a real kick-off
Although others have predicted this many times before, year after year, marketing automation didn't really kick off until the second half of 2016. This is why I believe that 2017 will be the year when B2B companies finally start adapting the logic behind MA for real - not necessarily the systems themselves, but the actual logic and why it's important in today's B2B world.
Marketing will get a higher position internally
From being the go-to "fix the homepage/Facebook" team, marketing departments will take one more step out of the box and actually become more like lead generation departments (with all that includes). This transformation, together with working closely with sales teams, will cause an uprise in the internal lead generation of B2B companies - which is what sales teams (not to mention companies) demand anyway!
Sales will realise the importance of a homepage
Over to the other side of the funnel! From thinking of their company's website as "somewhere we can look stuff up", sales teams will start to adapt to the new buyer's journey that has been gaining popularity for a few years now. The homepage is the central point of each company's marketing activities, and to know what happens there will become more important than ever in 2017. This way, salespeople will automatically get closer to marketing teams and vice versa - so that the departments can work more closely and solve issues together.
Connecting the dots
Since every B2B organisation has at least a couple of tools they use daily, integrating them with each other for maximum effort will be essential in 2017 - that is, if you haven't done it already! It's not always the easiest task; but to have your CRM talking to your email marketing tool, for example, will mean a lot of benefits for you. Not least of which will be your sales team knowing what marketing is doing, and vice versa...
Want to find out more about B2B marketing? Why not book a demo with one of our Lead Generation (and/or Marketing Automation) professionals?

AR will go mainstream
Even though it's been around for more than 20 years, Augmented Reality really came into its own in 2016. Primarily with the launch of Pokémon Go, the fastest game ever to reach $500m in revenue in just over 60 days - together with some household names like IKEA using the technology to bring furniture to life in their customers' homes, as part of the purchasing process.
In 2017, we'll see AR going even more mainstream, with brand apps leveraging the technology to increase engagement, both digitally and in retail stores - the latest mechanism to connect the offline and online halves of a business.
Proliferation of more digital platforms
Analytics, customer experience, information systems and marketing activation platforms have all been around for some time and are well-adopted already. However, there are still ongoing efforts to liberate the data you have about your customers and use it in actionable ways to evolve the general customer experience.
Now that the Internet of Things is finally gaining critical mass with consumers (after 18 years!), we have the chance to substantially improve our customers' experience by connecting offline and online more closely together - and although right now, this will also mean more data silos, with them comes the opportunity to transcend the digital and physical world with our customers.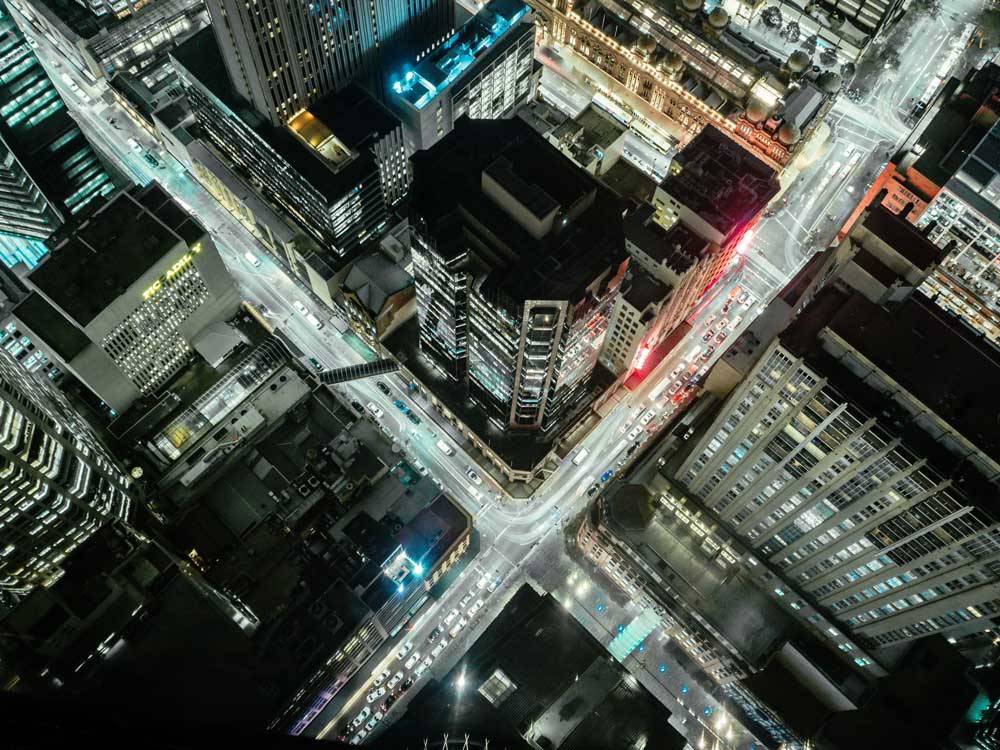 The Cross-Functional Marketer
Not that long ago, the "cross-functional marketer" was a lonely figure. Usually brought into the organisation to look at ways to become more "cross-channel", to help teams work together and in general the first acknowledgement that there were data challenges that needed addressing within the organisation. Still, there was often much less desire to change very much and very quickly, and those individuals were mostly very frustrated indeed.
Those days are long behind us, and we're seeing more and more established roles for omnichannel marketers. Dedicated teams set up to understand and orchestrate the customer journey, regardless of channel touchpoints. 2017 will see omnichannel as a big growth area from a career perspective, with "omnichannel" making it into the job title for more and more professionals in our industry.
Retargeting spend will be optimised
In 2017, the use of first-party data in display and social retargeting will continue to grow, as well as using email together with other channels in a more cohesive way.
Look-a-like acquisition tactics on social media will also gain popularity - where marketers don't need to know what their prospective customer looks like, from a social demographic point of view at least, just what success looks like within your current customer base. Then they can pass this data along to e.g. Facebook for look-a-like targeting.
2017 will see a shift in gear when it comes to retargeting and optimising spend based on available data from other channels. More brands will suppress spend for people based on other available data about them across the organisation - from existing to low-margin customers, or just those who are active in other channels (which makes retargeting them unnecessary).
But this also means a chance to increase spend for those customers where it makes sense to do so: people who aren't interacting in other channels currently, or haven't opted in for email communication. There are hundreds of tactic permutations, but the general tendency to move from campaign optimisation to more individual optimisation will continue to pick up pace in 2017.
If you're hungry for more about data-driven marketing, why not check out our brand new book? Get it here!