Mar 27 | 2 minutes read |
Fresh Email Templates for Your Spring and Easter Campaigns
For most digital marketers, Easter marks the starting point for the upcoming sales offers and digital marketing campaigns.
Spring is the perfect season for trying new approaches and impressing your audience with a fresh look-and-feel. So to help you kick-start your spring and Easter campaigns, we're giving away free themed email templates to all users of APSIS One.
To find the Easter templates, log into APSIS One, open the Email tool, create a new activity and browse through the full library of free themed email templates. If you haven't made the switch to APSIS One yet, check out the Spring and Easter-themed images and illustrations on APSIS Gallery, or scroll through the templates below to find inspiration for your upcoming campaigns! 
The perfect email template for Mother's day 
Mothers are an important customer segment for many retailers and online stores. Are you planning to create a campaign for Mother's Day? Here's a crisp email template that appeals to young, hip and urban parents.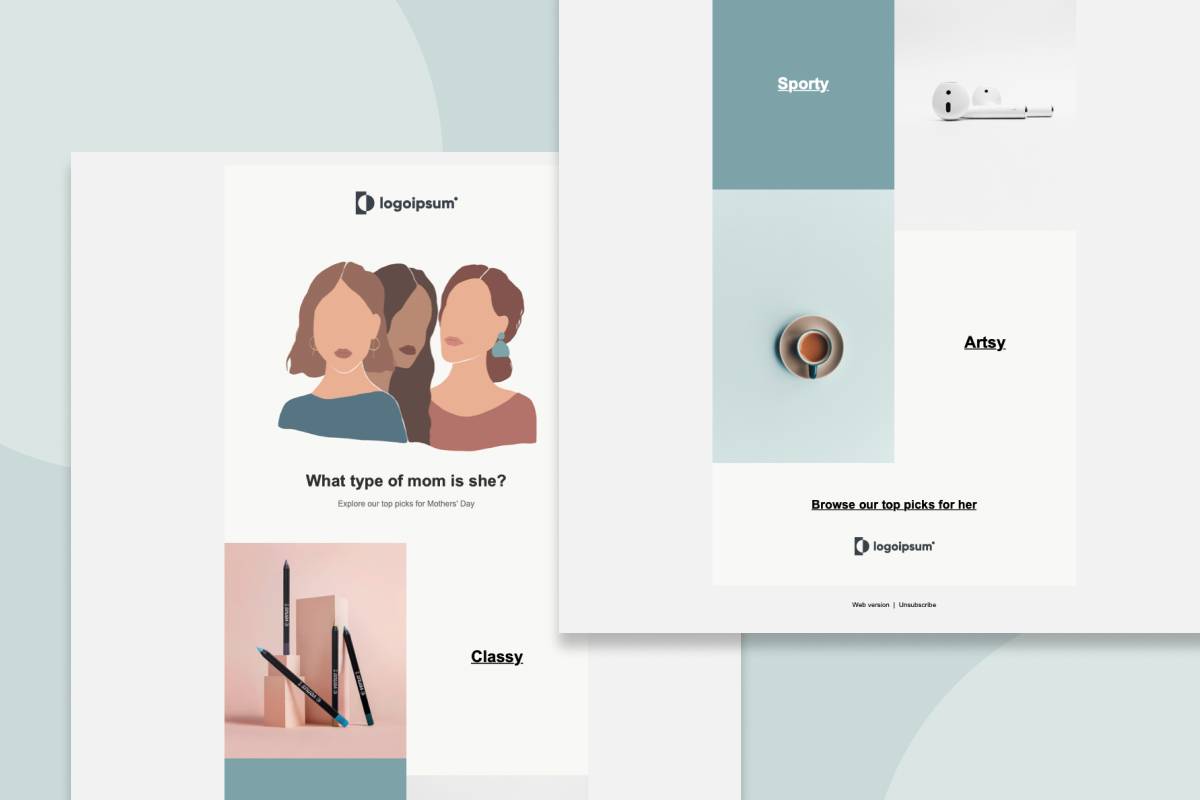 The Playful Easter Newsletter Template
Why not turn your emails into an Easter egg hunt and give your audience a nice reward? This template introduces the idea of hiding a link to an offer in your email...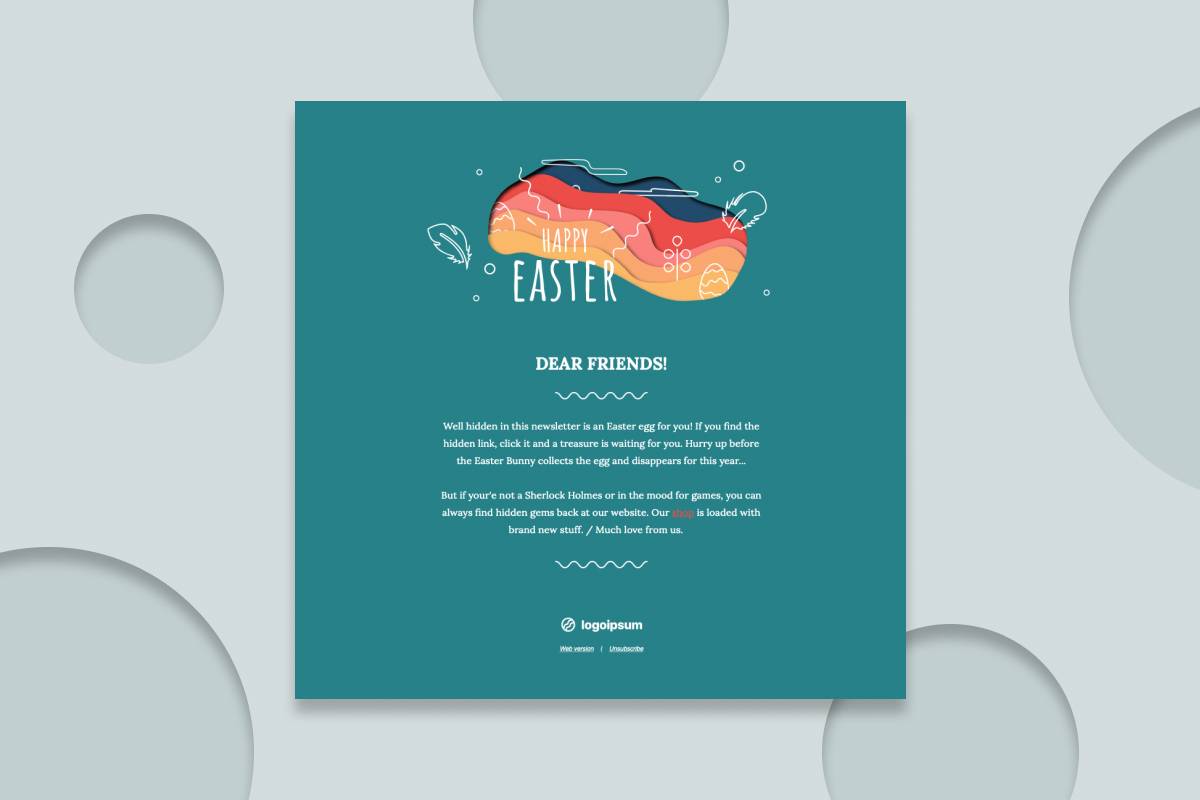 A clean Email Template for Spring 2020
Capture the fresh springtime feeling with this clean and simple email template. It's perfect for showing a new clothing collection or similar type of products.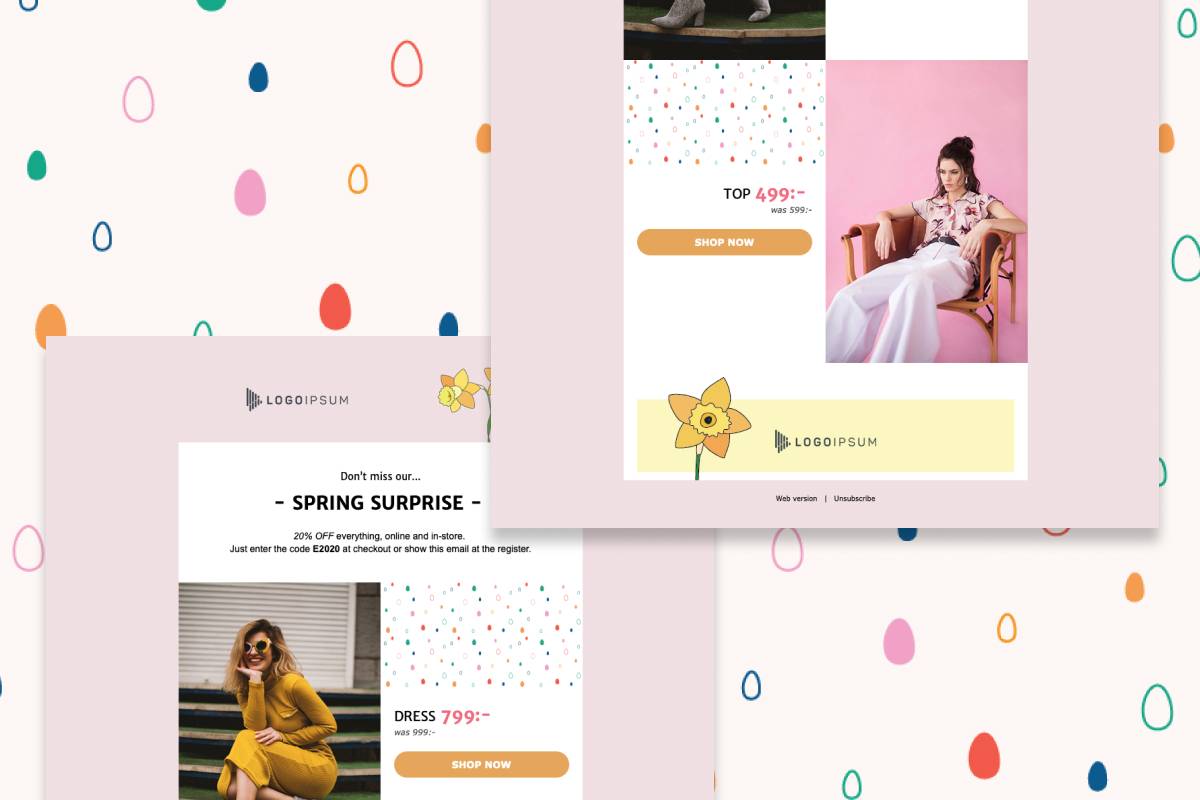 Treat your subscribers with a springtime offer
Sometimes less is more. This email template is a testament to the great simplicity of email marketing. The header, text CTA, and footer all come together in perfect harmony that invites your customers to convert.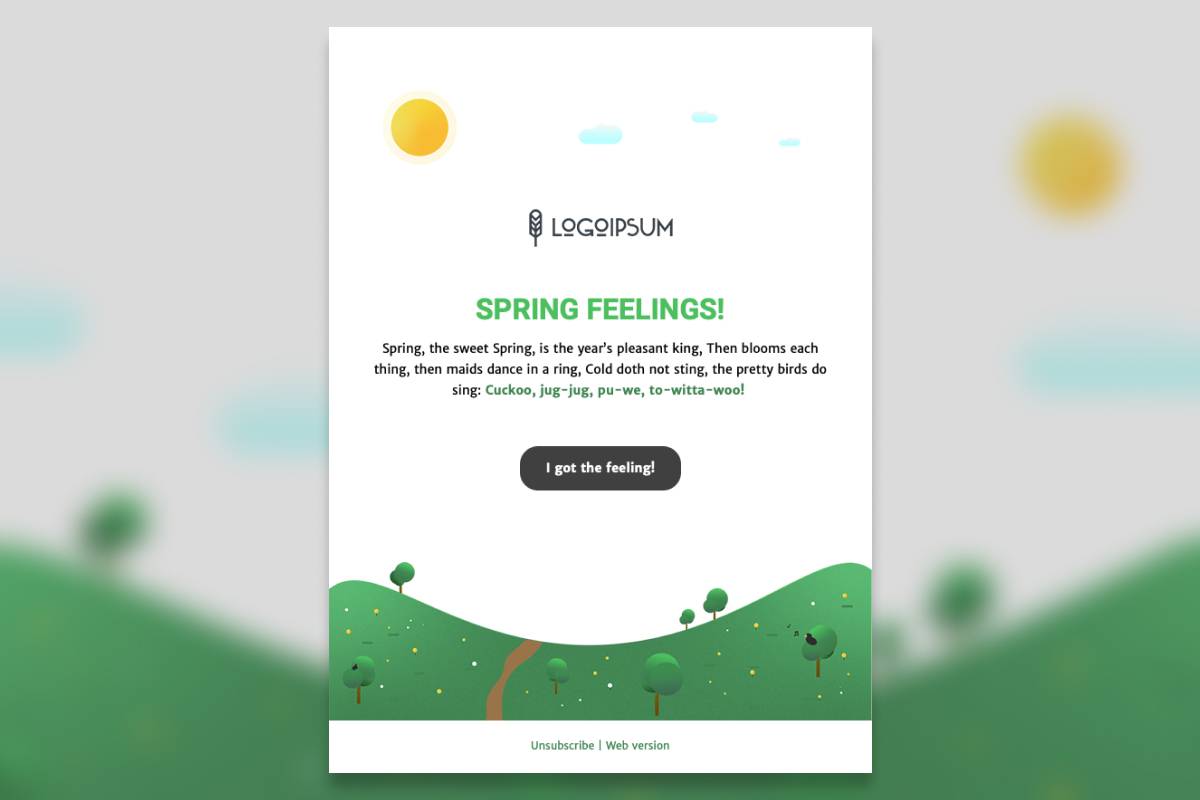 The Classic Easter Template
Keep it simple with this cute template and wish your subscribers a Happy Easter. This template suits any type of promotional offer or sale related to Easter.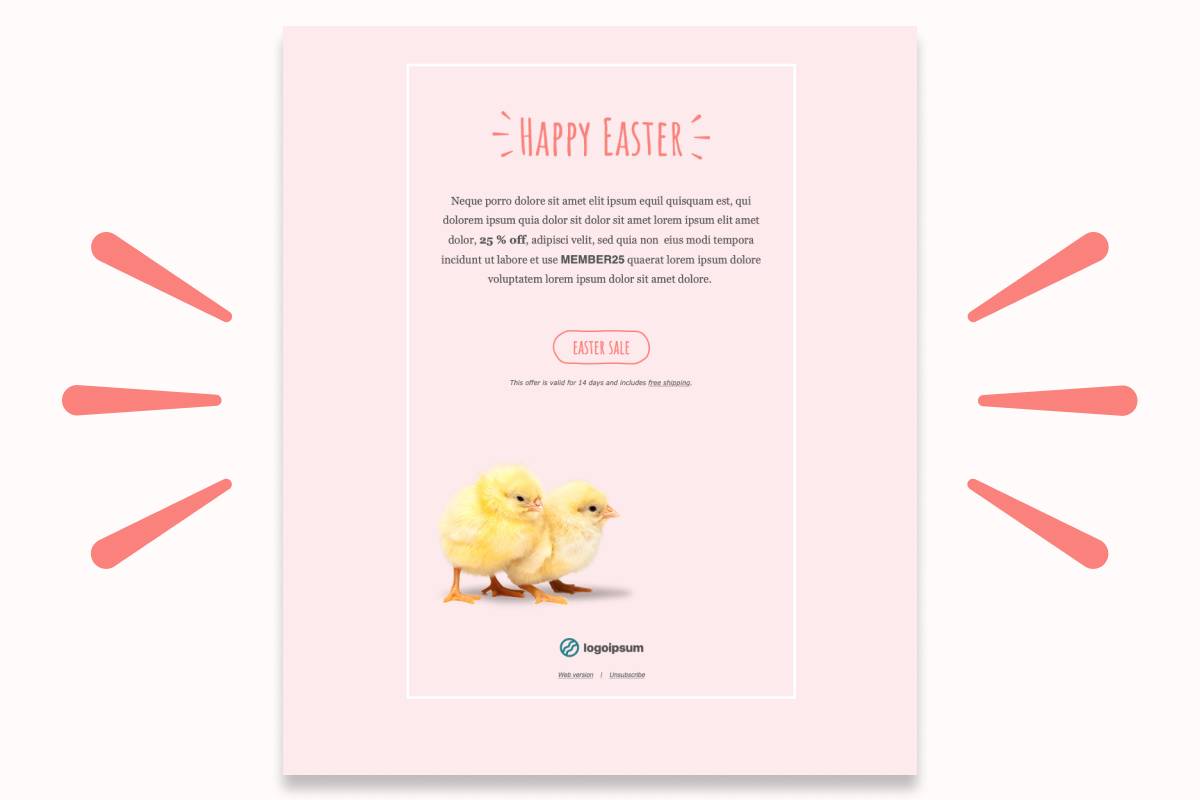 Email Template with an Easter Bunny 
Easter is a playful family holiday! Use this template and let the Easter Bunny present a generous offer!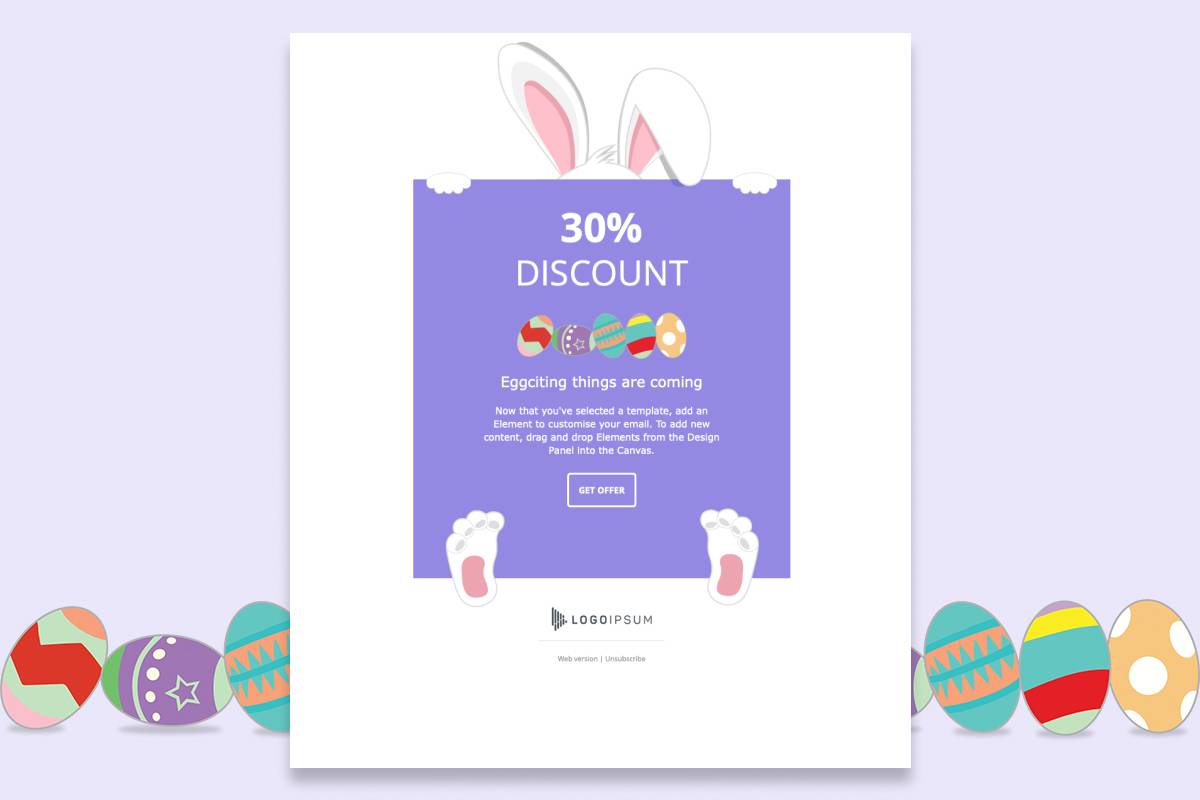 Get free access to these email templates and other themed templates in APSIS One: An all-in-One marketing Platform with tools for Email, SMS, Website Personalisation and Marketing Automation.
Curious to see APSIS One in action? Reach out to us and we'll show you how to get started.