Mar 22 | 6 minutes read |
How to use drip campaigns to elevate your customer journey to travel and leisure
The travel industry is such a wide-ranging one and there are so many different types of customers who require a huge variety of experience.
Dealing with this cross-section of society can seem a bit daunting, but with some clever email marketing and strategies like drip campaigns, you'll be able to cover all your basis with the ease of an experienced concierge at a five-star hotel.
Email is uber-effective because it's a direct means of communicating with your prospects and customers. The modern marketer uses it religiously to craft personalised and targeted messages that bring in revenue and leaves smiles on faces.
Providing a prospect with a smooth customer journey is more important than ever. 2020 was a difficult year for the travel and leisure industry, and 2021 looks to be no different as COVID shows little sign of disappearing anytime soon, leaving customers and companies to deal with the after-effects, both short and long term.
That means you need to work smarter to elevate your customer journey and boost your marketing efforts across the board. Using drip campaigns is an excellent way to earn more revenue and get referrals back to your website. Research has indicated that targeted emails earn 18x more revenue than generic communications, while drip campaigns can lead to a 119% increase in click rate.
How do you run a drip marketing campaign?

Drip marketing aims to attract subscribers and convert them using a series of uber-personalised emails. The type of highly relevant emails that form the foundation of all good drip campaigns are focused pieces of super-content that form part of a larger flow.
These campaigns are a set of marketing emails that are sent out automatically, to a pre-determined schedule. Drip campaigns can be triggered based on an email marketing sign-up, or they can be based on a trigger such as a website user making a purchase or downloading some information.
Drip campaigns typically work like this:
One email goes out when a user signs up
Another is sent a few days later
A third follow up is sent after seven days, maybe at the weekend
Drip campaigns can be used for all sorts of things, from welcome flows to lead nurturing. Essentially, you need to use this strategy to elevate your customer journey by letting them know what you're all about by showing off products and services. In this case, it would be the latest tourist hotspot or a brilliant new hotel!
Go in with a bang. Don't leave them wondering what your unique selling point is or why you're better than the competition. Remember, these prospects or customers agreed to receive these emails so make it worth their time.
A strong welcome flow sets the tone and moves the conversation forward. So how do we run a drip marketing campaign?
Marketing automation is a must
To start a drip campaign, you need the power of marketing automation at your fingertips! One of the good things about marketing automation is that it'll let you set up campaigns and schedule them, which gives you one less thing to worry about.
There are several things you need to think about here:
We're sending people a steady supply of emails, but don't overdo it. Nobody likes someone who's too keen, so keep your campaign to five or seven emails.
You need to consider your subscribers based on industry information and how many different touch-points they have. You can use that to plan how much and how often you should communicate with them.
Set goals for this marketing automation flow and for each individual email.
Learn what emails performed better and contrast them with what didn't. This will show you the best way forward.
Using this information, you can adjust your plan.
Because drip marketing is an automatic process, you need to have a great marketing automation platform that's set up to deliver the results you need.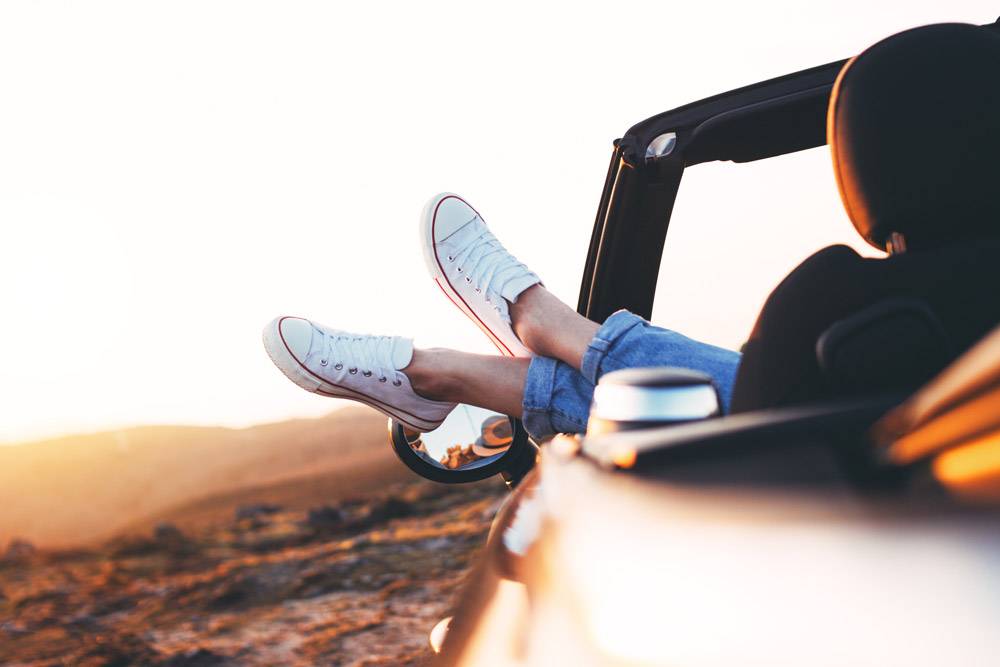 You also need to have some excellent content designed, written and ready to go. This is because each time a user triggers the drip, either through their actions or because of a timeline, your marketing automation platform will send out a queue of pre-written emails. This can all be personalised, and we know the power of that.
2021 has its challenges
This year is pretty unique for everyone, but the travel and leisure industry has been hit hardest. Why not use your drip campaigns to reassure users, keep them engaged and get them excited about planning their first post-pandemic holiday.
The average customer has 45 touchpoints just for booking accommodation. That's why the importance of being top of mind is vital.
Travellers are now concerned about their safety and the chance of late cancellations is high. Why not elevate your customer journey via a drip campaign that highlights the safest places to travel or operators with the best cancellation policy?
Customers will want to be able to get their money back if there's a late cancellation - they need that security - so make sure you highlight it in any email campaign.
Consider including information on local lockdown requirements, quarantine laws as well as explaining how flexible bookings are. But there's also an opportunity to be made if you can sniff one out: how about a few travel insurance recommendations as well?
Customers are going to want more information than ever before, so plan for that.
Consider the customer
The travel and leisure industry has to deal with people from all walks of life. The 45-year-old business leader isn't going to have the same requirements as the 19-year-old backpacker. That means you need to understand all these different personas, which take in a great variety of touchpoints, to target users with personalised offers and communications.
Providing relevant, targeted communications to the right people is so important here. Nobody is going to want to spend money with a company that doesn't understand them or is offering them the wrong product.
This ties in with lead nurturing - to learn more, hit up our blog on the subject right here!
All these different personas are going to book their travel across different devices. Mobile phones are on the rise, while native apps are becoming increasingly important.
That means it's important to mix up your messaging and make sure they can be formatted across mobile and desktop.
Drip campaigns are vital
Drip campaigns are a vital part of the highly-focused, personalised content strategy that you need to succeed. The travel industry has experienced a tough year, and that means you've gotta stay on top of the game.
Marketing automation, personalisation, effective drip campaigns. These are all vital parts of making sure your business functions at its peak and makes sure your customer journey is as smooth as it can be.
Want to learn more about these concepts, strategies and ideas? Take APSIS for spin; book a demo here.