Convert unknown visitors with smart forms and pages
Struggling to convert visitors and keep track of your email subscribers? Leave messy spreadsheets behind and make the data from your form instantly available on your digital marketing platform. With Forms & Pages, it's easy to ask the right questions, gain SMS and Email consent, and to turn unknown visitors into loyal subscribers – and engaged customers.
GDPR-friendly forms
Easy website implementation 
Consent and data connected to customer profiles
Create forms and design beautiful landing pages without HTML or coding
Embed forms on your site
Use the drag-and-drop editor to create efficient forms that seamlessly blend in with your site.
Create landing pages
Pick a template or design customised pages from scratch. Publish in minutes, without coding.
Convert unknown visitors with smart and secure forms
Image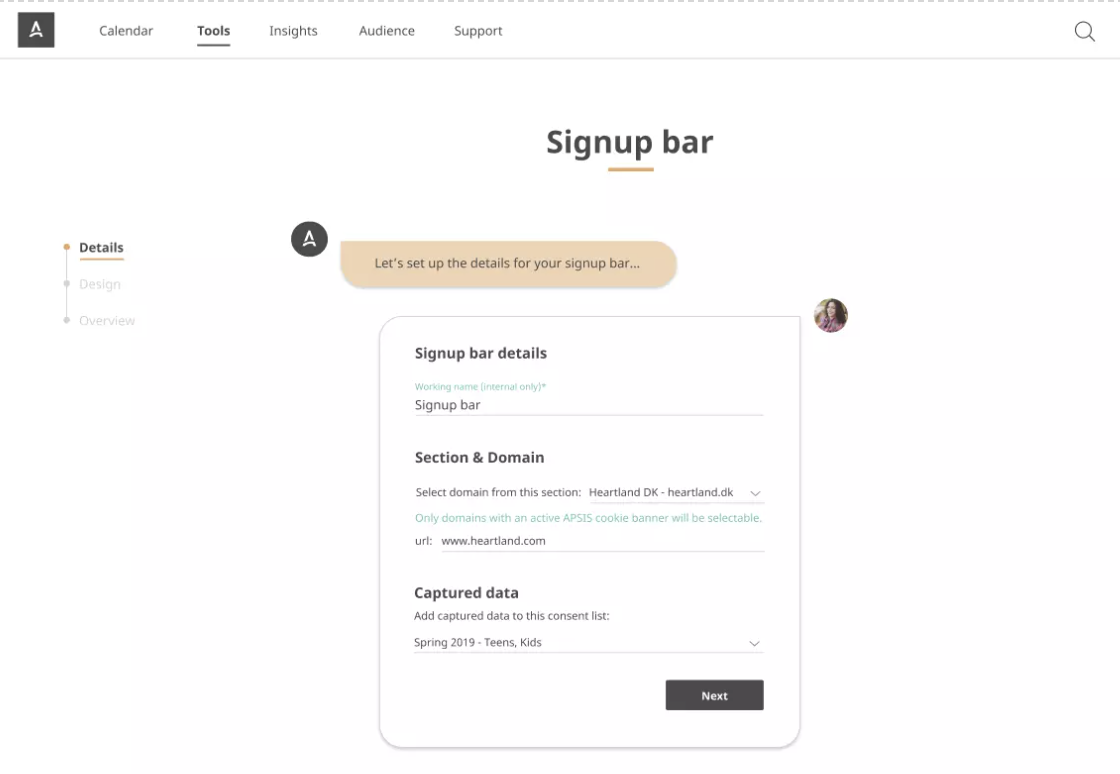 Image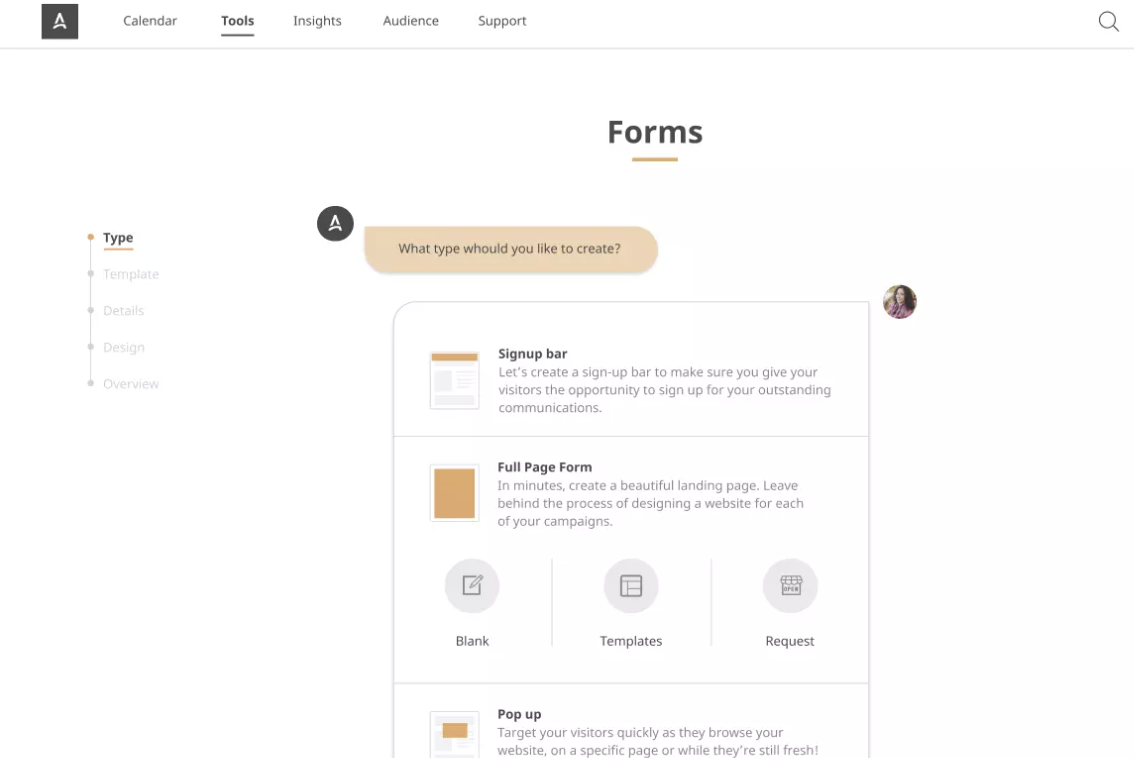 Convert unknown visitors with smart and secure forms
Gain subscribers fast, safe and easy
Every personalised customer journey starts with a conversion. Make sure to onboard your website visitors by adding signup and registration forms anywhere on your website. Create conversion points with opt-in for specific newsletter topics to create a GDPR-friendly and delightful experience. And with all customer data gathered in one place: it's easy to put the right message in front of the right customers. At the right time. 
Build effective forms and landing pages in minutes
Drag-and-drop to design beautiful forms that convince your customers to fill in the right answers and tick the right boxes. Keep your answers organised and up-to-date with automatic syncs between your forms and the customer profiles in APSIS One. 
Are you looking to add a form outside your regular CMS? Just create standalone pages with forms for your promotions, competitions, events or other time-limited campaigns and occasions.
Tell your story and get the word out
Image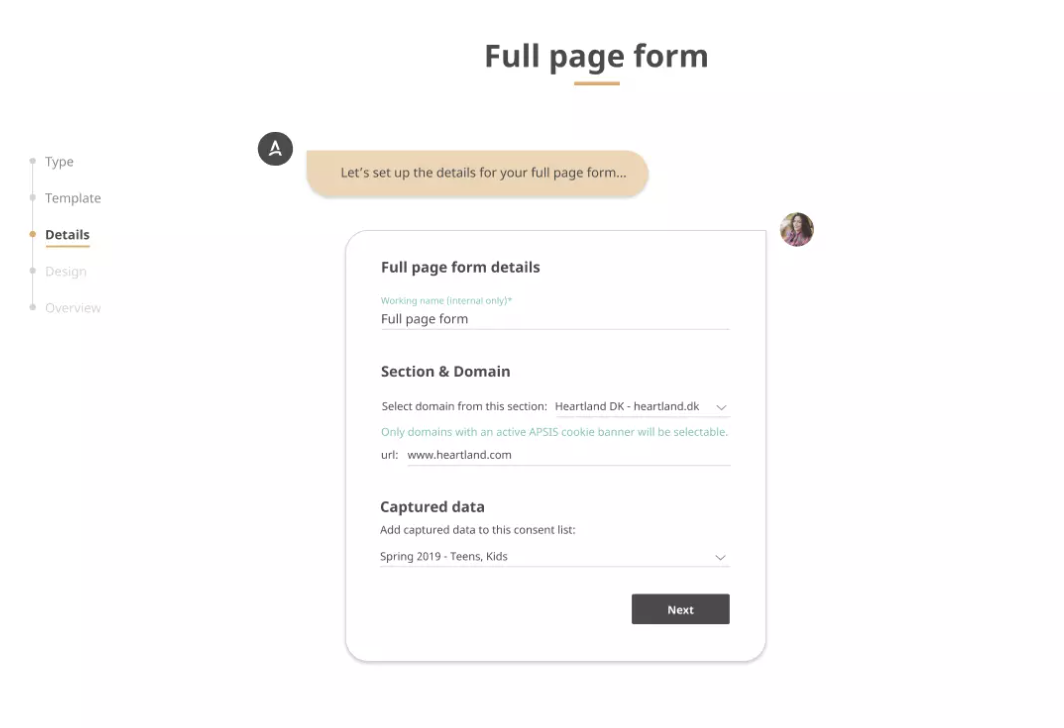 Image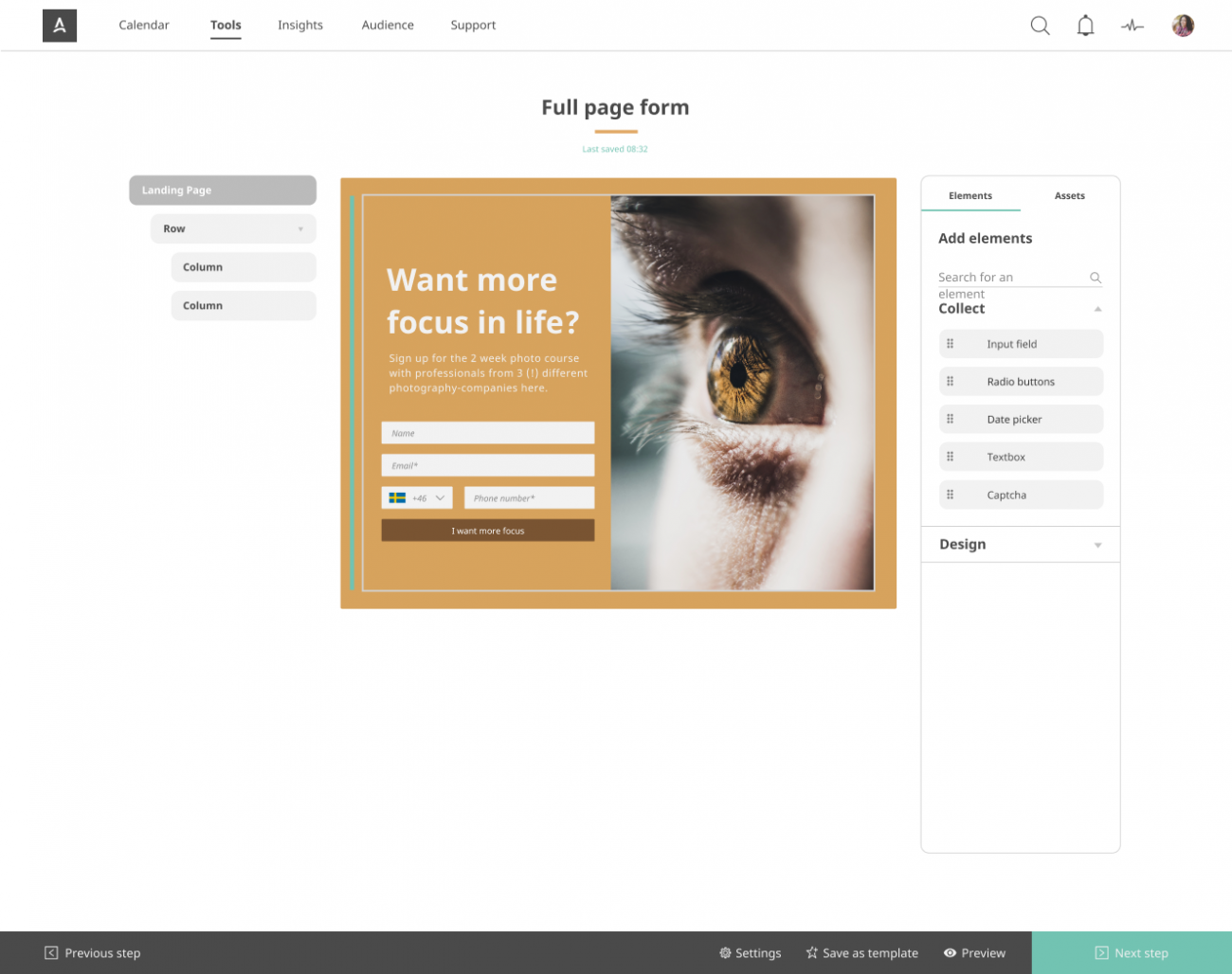 Tell your story and get the word out
Nudge your visitors with timely messages
Drive the customer journey in the right direction by adding on-site messages on your site. Define where, when and how to display your message and consoldate the powerful data platform in APSIS One to match the right message with the right segment. 
Publish landing pages outside your CMS
Are you preparing a last-minute sales campaign or just looking for a smooth way to publish your content? Create dedicated landing pages without being dependent on your regular CMS. Let your imagination run wild with the drag-and-drop editor that transforms your idea to a live landing page – in a matter of minutes. 
Our dedicated team of experts are eager to find a solution for your data-driven ambitions.