APSIS One for Magento Commerce
Whether you are a small to medium ecommerce store, or a major online retailer, APSIS One can add value to your Magento ecommerce platform in a range of ways. Connect your Magento store to APSIS One's suite of marketing tools to better understand and engage your audience across all customer channels.
APSIS One gives you the easy-to-use tools you need to speed up your work, while increasing your sales and maximising your customer potential. Sync your Magento store with APSIS One, and you can expect:
More advanced cart abandonment flows with customised content and personalised journeys 
Highly personalised welcome flows based on pre sign-up behaviour from your customers
Enriched APSIS One profiles with data about spending habits, basket size and more
Leveraging data from Magento and turn it into personalised offers and product recommendations
Quick and seamless integration to save time
Build up customer loyalty and increase repeat customer business
To increase conversions and see strong ROI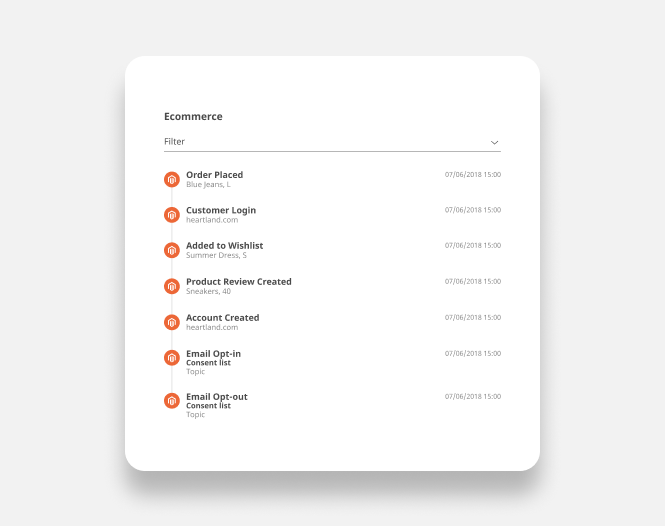 Connecting data sources can elevate your online store to the next level
Gathering visitor consent given data from your website is the easy part, but what can you do with that information? Synchronising Magento data with your profiles in APSIS One creates a shared view of behavioural interactions and detailed online sales data. Know exactly who is visiting your site, which pages they browse, what emails open, what they add to their cart and get rich information about what products they buy. With a clearer picture of who your customers are, you'll know how to best communicate in a personalised way.
Seamlessly integrate APSIS One with your Magento Commerce.
Fuel your segment strategy by connecting all your customer data into One easy to use platform
Gain a more effective reach with your customers through more relevant enticements and offers
Turn unknown leads into recognised customers, by merging data from all marketing channels
Build longer lasting relationships by understanding customer buying affinity and wants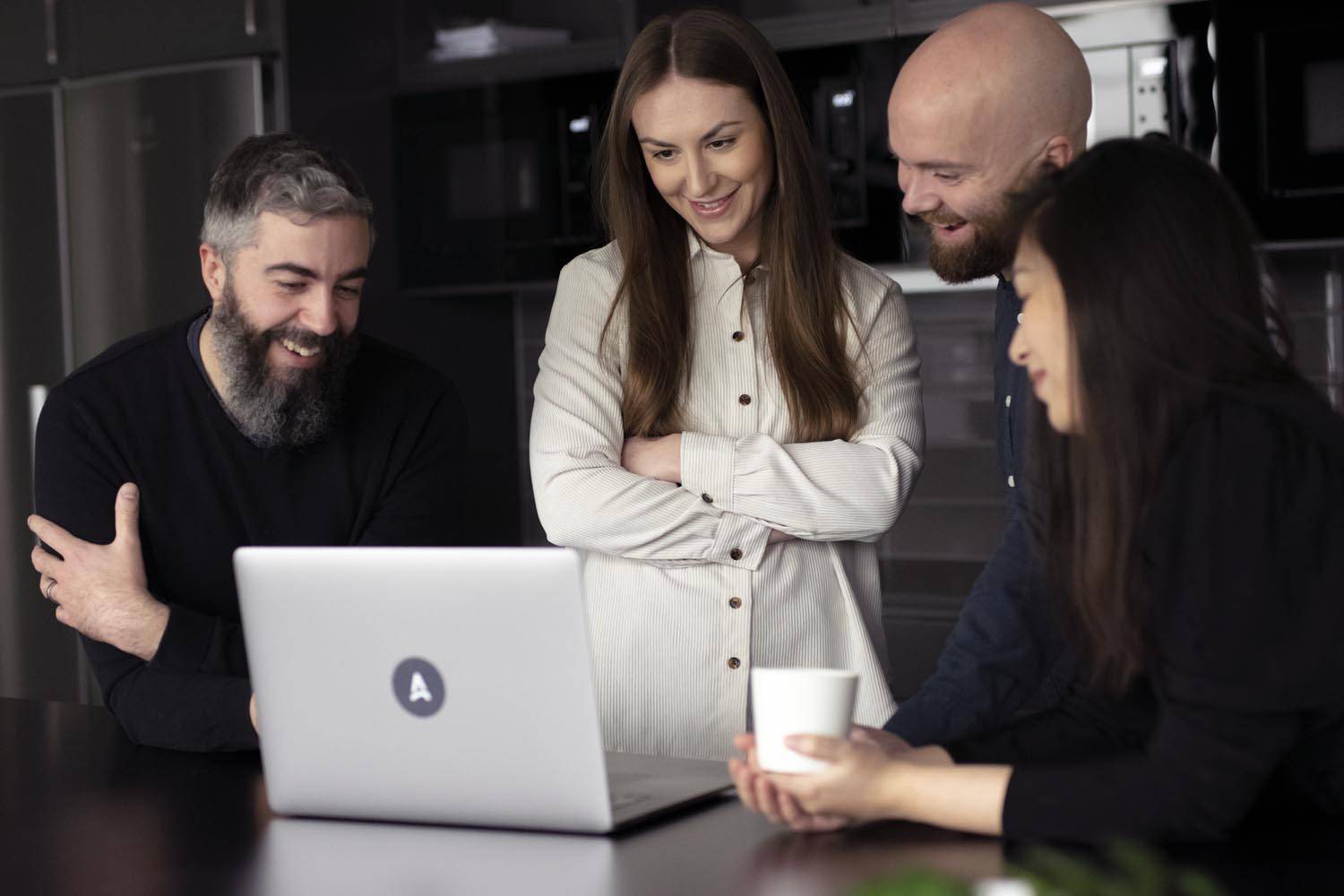 Gain back your time and Automate those simple tasks
Marketing automation might sound complicated, but it couldn't be simpler. Use APSIS One with your Magento Commerce and elevate your abandoned cart flows by allowing for greater customisation compared to other e-commerce platforms, utilise pre sign-up customer behaviour for more effective welcome flows, and transform customer data into personalised product recommendation flows. 
Use this feature across all your customer contact points, such as SMS and email, to maximise the potential of your customers data - freeing you up to continue providing quality service elsewhere.
Engage your customers with greater flow customisation 
Make it easier to win back lost and abandoned carts
Connect triggers for automated send out 
Nurture customer relationships with your brand
Send personalised recommendations to entice customers back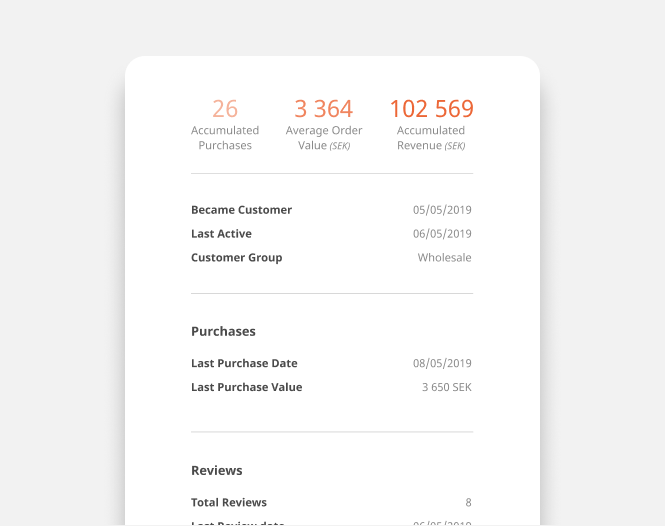 Getting Personal is key.
Personlisation is a simple, yet often overlooked tool when it comes to helping build up your ecommerce brand. Customers want to feel welcome and valued, and trying to ensure every  customer gets the personal treatment they deserve can seem overwhelming. This is where APSIS One can help. 
Gain that important edge over your competitors, by creating and personalising content that appeals to your customers.
Quick and easy to implement, simple to maintain
Create and personalise your own emails and SMS
Tailor the product recommendation sendouts to your customers
Personalise the content to match your customer segment groups and be more personable 
Integrate for maximum efficiency.
Integration between Magento Commerce and APSIS One is the most simple and effective way to ensure your business can truly gain the benefits from both platforms. By combining the features both have to offer, you will be able to maximise and optimise the full customer journey, from first contact to repeat customer. 
Integrate your Magento data with APSIS One and use the wide range of features it has to offer, and gain a greater and more effective insight into your customers, maximise the reach you can have with them and build deeper and lasting relationships.
Save time and money through integration
Increase customer reach
Streamline your data collection
Manage consent and opt-in lists for multiple channels
Ready to talk about Integrations?
Any questions? Get in touch for a chat and let's see how we can help!