Convert, sell and retain more —with less effort
Campaign plan from real-time audience data, personalise content and send when ready. Marketing automation is the ultimate player for welcoming customers to your brand, and maximizing the customer lifetime experience or customer retention.
Don't waste time on manual sendings and instead maximise the relevance. Get smart, easy and personal with automated drip marketing, and build customer relationships that stand the test of time. In no time.
Increase conversions

Maximise cart adds and conversions with the right message, right time and right channel.
Optimise customer journeys

Plan, understand and act on behaviour to send personalised messages that align with every customer journey.
Save time

Go from generic manual campaigns to customer-centric precision by automating your customer communication.
Discover how we can meet your company needs
Image
Image
Image
Image
Image
Discover how we can meet your company needs
Recover lost sales
Win back sales and reignite interest by reminding people of the products they've browsed and carted.
Welcome customers
Tailor and automate your welcome program and make your customers feel at home
Increase loyalty
Automate post purchase campaigns, drive loyalty with birthday offers and deliver smart refill offers.
Inspire to purchase
Inspire, engage and propel bookings by targeting the right people with the right content at the right time.
Maximize the experience
Maximize the pre and during experience and automate the communication with helpful information and timely offers.
Create the Loyalty
Make customers explore post-experience and come back for more with behaviourally triggered messages and offers.
Discover how we'll boost your experience
Automate lifecycle marketing
Whether it is a trial service or new contract, maximize the service experience and improve conversion with automated and relevant marketing.

Increase customer loyalty
Understand customer value and trigger relevant offers and service management based on smart activity triggers.
*Score leads for sales alignment
Skip cold calling and improve sales alignment by identifying, nurturing and qualifying leads. 
(*Coming feature)
Smart lead nurturing
Track website activity to drive an automated leads nurturing program.
Assist with prospect management
Automate manual tasks and target audiences with communication they're more likely to respond too.
Increase customer lifetime value
Monitor activity and (re)engage customers with relevant content and tailored offers at the right time.
Discover how we'll help you retain customers and boost sales
Convert prospective members
Boost conversions by communicating with prospective members when, where and how they want it.
Keep members engaged
Engage members and re-engage lapsers by triggering personalised messages based on behaviour. 
Save time
Automate time-consuming manual tasks to increase productivity and free up valuable time.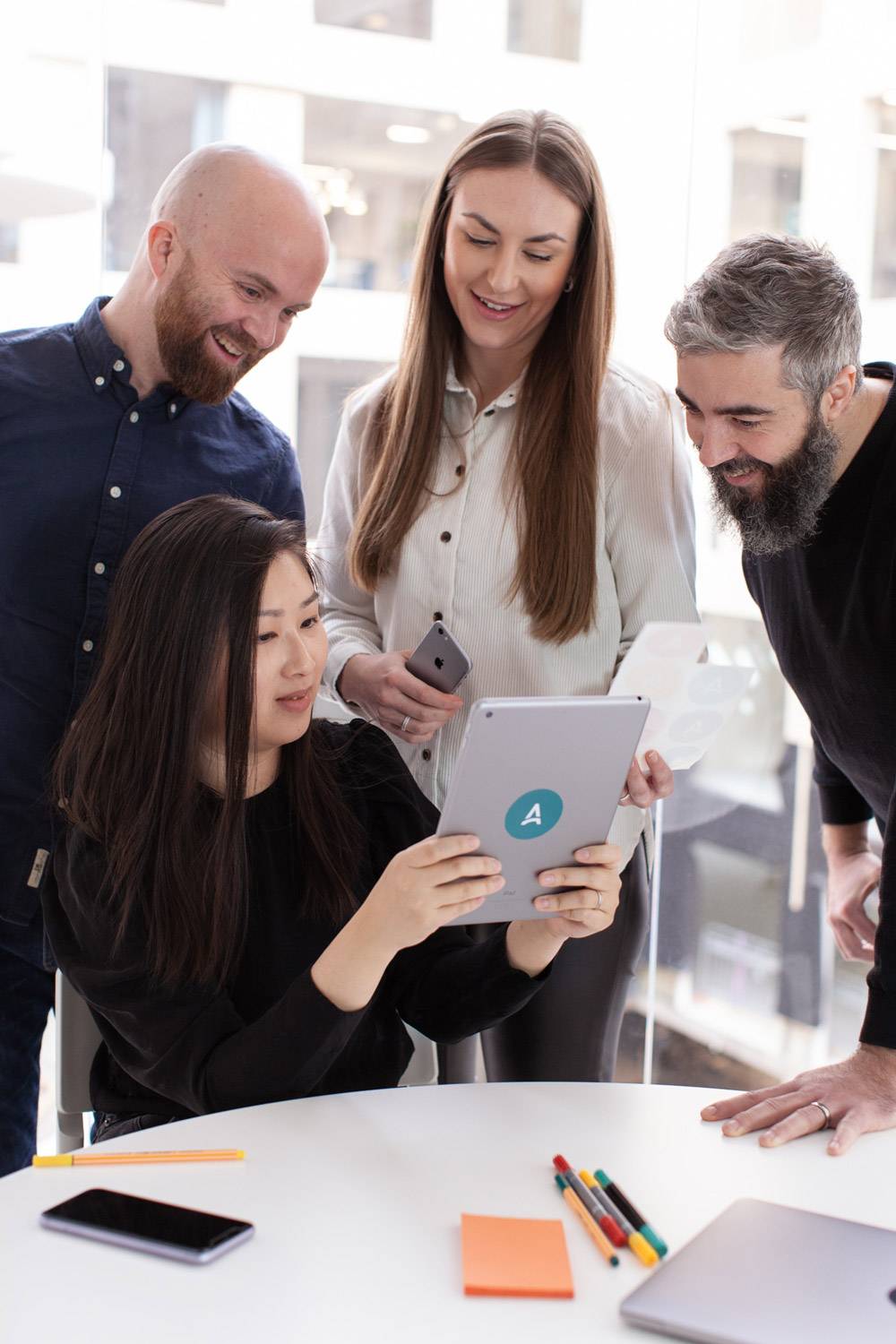 You have their attention. Now, let it (d)rip
Feel like your marketing matrix and lifecycle marketing lacks data-driven direction? Act on real-time behaviour to send the right content, to the right person at the right time every time with APSIS One and its Marketing Automation tool.
Easy segmentation for efficient targeting
Gather cross-channel customer data into unique customer profiles, and segment your audience according to activity and lifecycle. Get started quickly with pre-defined segments or create your own.
Get smart with your campaigns
Track and collect behavioural website data and events – and use the clicks, page views and forms filled to trigger personalised content that captures audience attention.

Automated lifecycle marketing
Plan and act on behaviour to target every stage of the customer journey: from welcome to nurturing–and re-engagement.
Make your website lead the DRIP
Gain consent, track activity and turn your website into a customer data goldmine. Map your site to identify and gather product preference. 
Maximise the impact of your automated emails
Automation is nothing without great email content and design. Create stunning on-brand newsletters, and use segments and dynamic content with XML capability to create a clear and relevant path to purchase.
Optimise signups and forms
Create smart sign-up bars and forms in minutes to generate new leads, contact new audiences and trigger nurturing flows. Easily manage consent, permissions and data to keep up to date with GDPR.
Attract, activate and retain with automated paid ads
Reach visitors, retarget audiences and activate lapsed customers in real-time by making targeted paid ads on Facebook, LinkedIn and Instagram a natural part of your flows.
Target people on the go with automated SMS
Reach and make an impact on the mobile generation. Add SMS to your automated flows and use dynamic data to personalise with perfect precision. 
Improve sales with personalised product recommendations
Promote the right products to the right people. Create crowdsourced or personalised product recommendations in minutes, and drag them into your automated emails to improve your numbers.
Integrations
Gain full insights into every customer journey. Sync data to improve sales alignment and use the intel from your CMS, CRM or e-commerce platform to trigger the perfect content to the right people at the right time.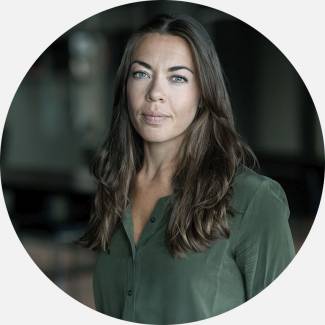 We want to increase brand awareness with potential customers, the signing phase with prospective customers, and the payment phase with existing customers. APSIS One ticks all the boxes in the sales funnel.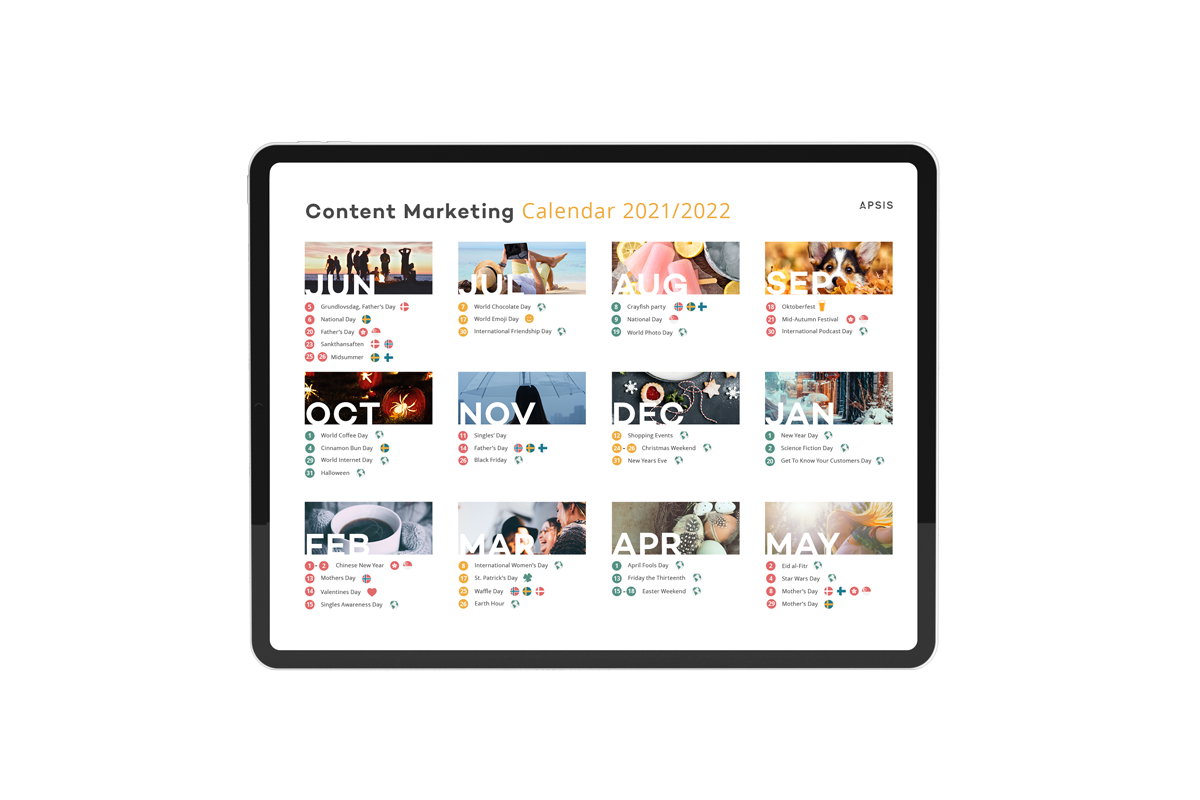 Content Marketing Calendar 2021/2022
We know it can be a struggle at times to come up with great marketing campaign ideas to keep your customers engaged throughout the year—we've been there! That's why we have compiled a whopping 12-month Content Marketing Calendar for marketers across some of the key industries. 
Want customised campaign ideas for the next 365 days up till May 2022?
Want to know more about the value of email marketing?
Image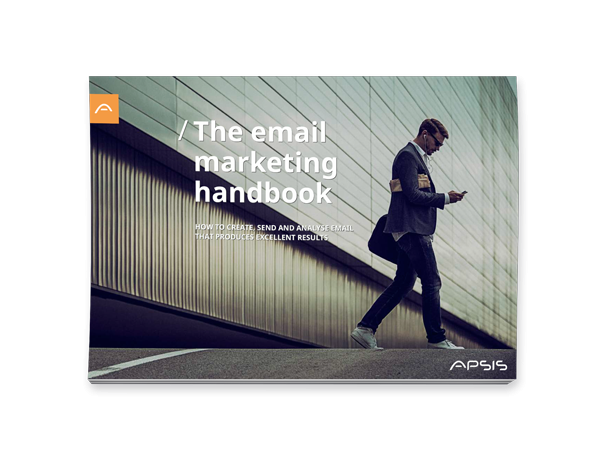 The Email Marketing Handbook
Image
Nordic Data-Driven Marketing
Image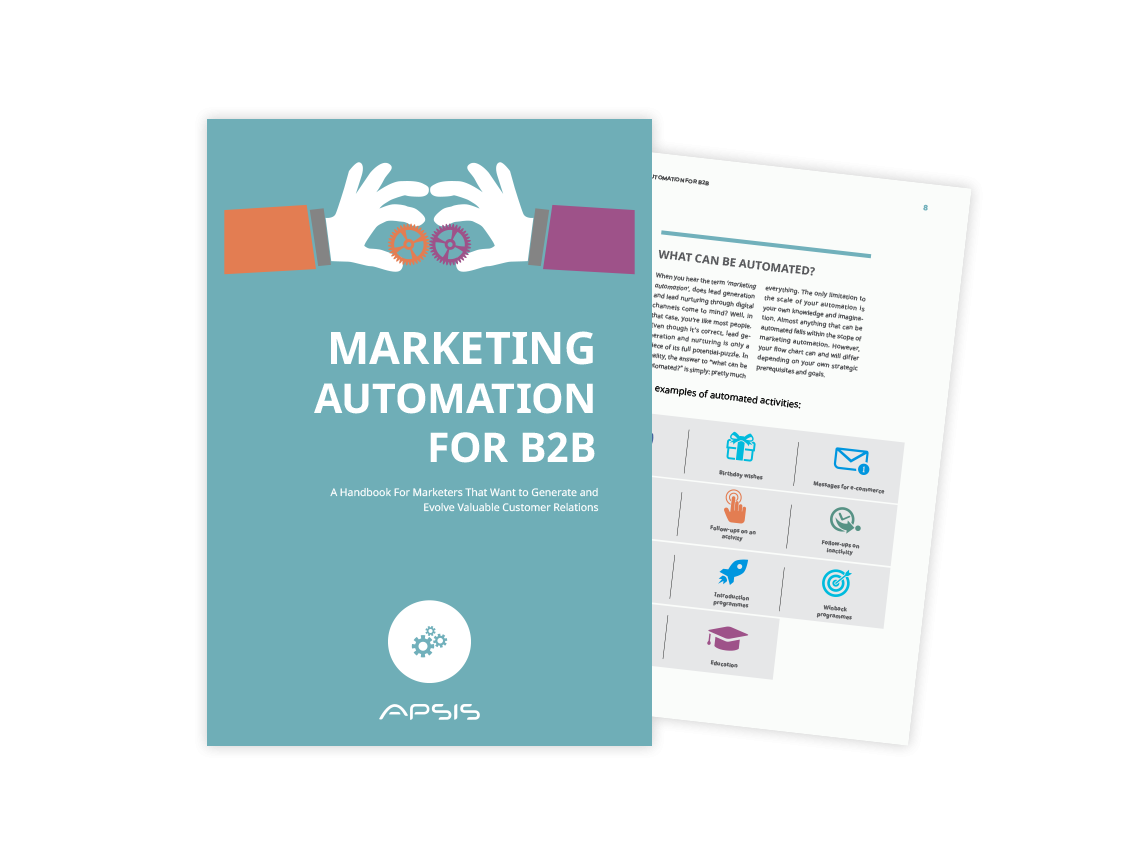 Marketing Automation for B2B