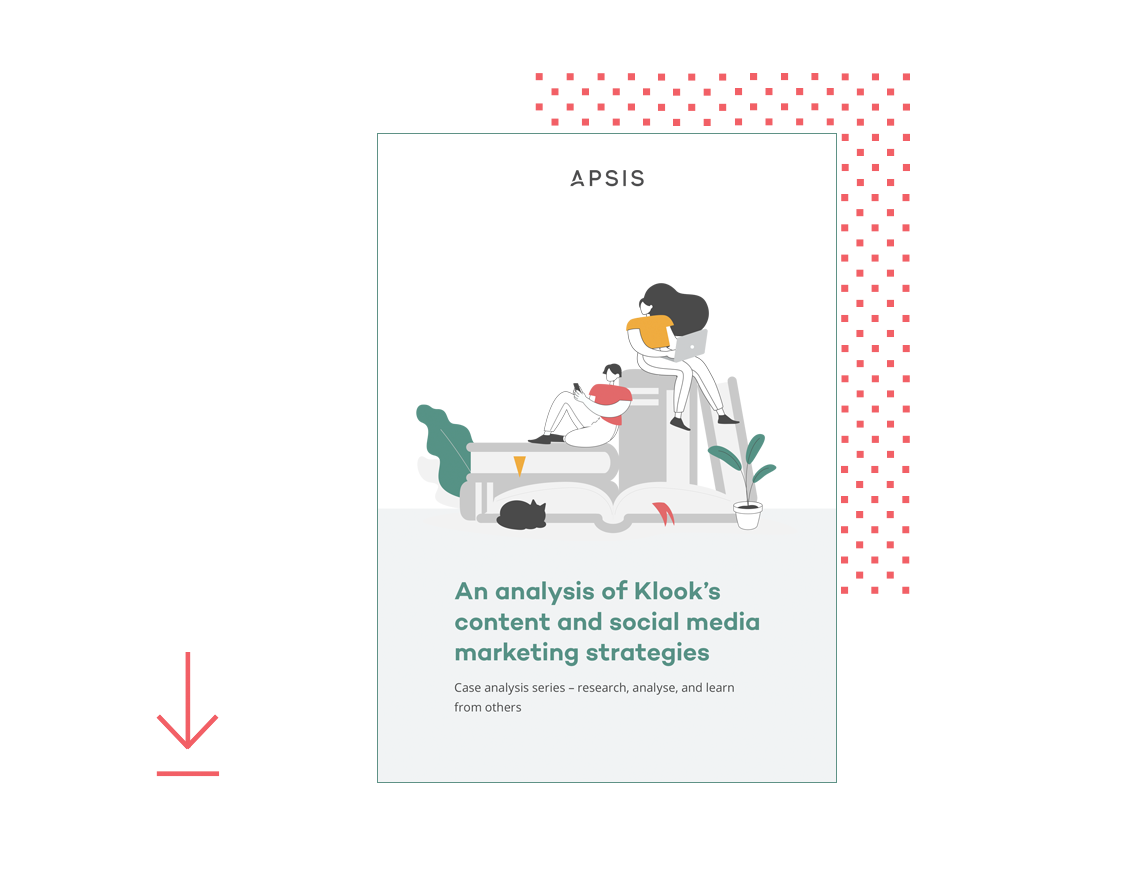 Case analysis series- research, analyse, and learn from others
Case Analysis Series: A look at Klook's Content and Social Media Strategies to Stay Competitive During COVID-19
This analysis provides a framework for marketers developing content and social media strategy, summarising the approaches and tactics used by Klook behind each stage of the buyer journey to engage with their target audiences.
This is the first piece of our 2021 Marketing Case Analysis Series. Our team of professional services consultants will pick a company from different verticals and deep dive into their digital marketing strategies. Through research and analysis, we understand the process and gather real examples of the positive impact various marketing tactics can have on a business.
The pandemic has caused a downturn in the travel economy and put immersed challenges to companies within the tourism industries. Despite a challenging 2020, Klook managed to thrive and maintain its competitive advantage through broadening its product offerings and embracing the power of content and social media marketing.
This analysis looks at Klook's overall digital marketing strategy at each stage of the marketing funnel, particularly the content and social media tactics implemented. The findings are useful to a wide range of marketers, especially those in the travel and experience industries, providing practical examples and advice to help them make the most of their content and social media marketing programmes. It also covers:
A brief background on Klook Travel
What sets Klook apart from other players in the experience sector?
A look at Klook's overall marketing strategy
How does Klook move its target audience along the marketing funnel?
Practical examples of the various content types used from raising awareness, generating interest to driving conversion and loyalty