Oct 14 | 7 minutes read |
How to activate brand loyalty in your subscribers
Brand building started back in the 80s after airlines started offering frequent flyer programs, which other businesses picked up on and started implementing. The 90s then saw the introduction of shop loyalty cards, and now everyone is trying to entice customers and subscribers back over and over again via some form of the loyalty program.
It's a little different for subscription firms, and we all know that being a subscription business can be tricky. The balancing act between building brand loyalty while finding new customers can be difficult - but it can be even harder if you're not using the right tools.
Data is a huge part of modern marketing. It can provide the methods you need to personalise customer content, gain real-time relevance, and track and monitor website behaviour to make the most of your paywall while optimising multiple data points. That's why you should be using it in your quest to activate brand loyalty in your subscribers. So buckle up, because we're going to show you a few nifty ways you can achieve just that!
But first, let's start with some frequently asked questions.
Brand loyalty basics covered
What does brand loyalty mean?
Brand loyalty is when a customer is a dedicated advocate of a particular brand. This customer will constantly buy their product or subscribe to their offering, even if they can find the same service elsewhere for less. 
A loyal customer might also be a strong advocate for your business in the real world, spreading the word organically via personal interactions or over the internet. 
What is brand loyalty in marketing management?
Subscription businesses can flourish by building trust among customers. According to LoyaltyLion, 80% of shoppers say that trust is an important part of their purchasing decision. Another 76% said they need to trust a brand before they can recommend them to a friend.
Therefore trust is a huge part of brand building. This means companies need to use individual data responsibly, and in a way where customers feel enhanced by their experience. The use of data in marketing can be tricky, but you can diminish concerns by embracing double opt-in and treating each customer with respect and care.
Why is brand building important?
Brand building is important because a strong brand will influence how people perceive your product, and it starts with small things like making sure colours and logos align with your target audience. Brand building will also increase awareness among potential subscribers, create customer loyalty, and improve employee morale and job satisfaction.
There is an importance placed on brand building because businesses that know who they are, and the audience they want to serve, will make more money than those who don't. Plus, brands that communicate why they're better or different from the competition will find a more natural place in the market.
Why is brand loyalty important?
Brand loyalty is important because it can help your business grow beyond an initial marketing investment. Without loyalty marketing, you can spend a whole heap of cash on a campaign to find first-time subscribers. You might entice them in with a free trial, or a wicked discount, but if you don't offer a quality experience, those subscribers might leave after that honeymoon period expires.
However, if you invest in that experience, you can offset the cost of acquisition and grow beyond that initial spend. A solid base of subscribers who rave about the benefits of your product will create interest in it - plus word of mouth can be a very handy referral tool.
That's why building brand loyalty is important.
Kick-off your loyalty marketing efforts
The best way to communicate your brand story, and kick off your loyalty marketing, is via email. It's the best way for you to talk directly to your subscribers, and it's a platform you can use to great effect.
Data can be used to personalise your offering through relevant, timely content. You can make loyal customers feel extra special by offering discounts or free items to keep them engaged with your business. The aim of the game here is to build lasting relationships with every single subscriber, which can be done by showing them how your values align with theirs. Here are a few ways you can do that:
Develop a strong welcome flow
Welcome flows are a series of emails that you send to new subscribers. This method generally falls under the classification of drip marketing or drip campaigns.
With this, you're trying to let subscribers know exactly what your brand is about while showing off additional products and services. This will help you build your brand identity, which should help new customers connect with you deeper.
They're also effective because it builds on the work you've done by getting subscribers to sign up to your mailing list - hopefully after a double opt-in. With them, you can set the tone, manage subscribers' expectations and build relationships.
Here's how you can nail your welcome flow:
Plan for 30 days of communications.
Make sure you send a maximum of seven emails - any more and your subscriber will pick up some unwelcome welcome fatigue.
Use your industry knowledge to decide how often you want to speak to your new subscriber.
Check on performance and monitor it. Use that information to modify future emails.
Keep adjusting your campaigns based on what you've learned.
Use marketing automation to bring new profiles into your email service, use data tags and segmentation to send out personalised welcome emails that will improve your chance of success and use intelligent timers to send out emails at predestined points.
All of these tools can be found by getting in touch with a leading marketing automation platform.
Use loyalty flows
Another great method is loyalty flows. These don't have to be exclusively reserved for VIP customers - if people are already enjoying what your subscription brings, you need to make them feel at home.That way you can nurture satisfied customers and turn them into the happiest, loyal subscribers that ever walked the earth!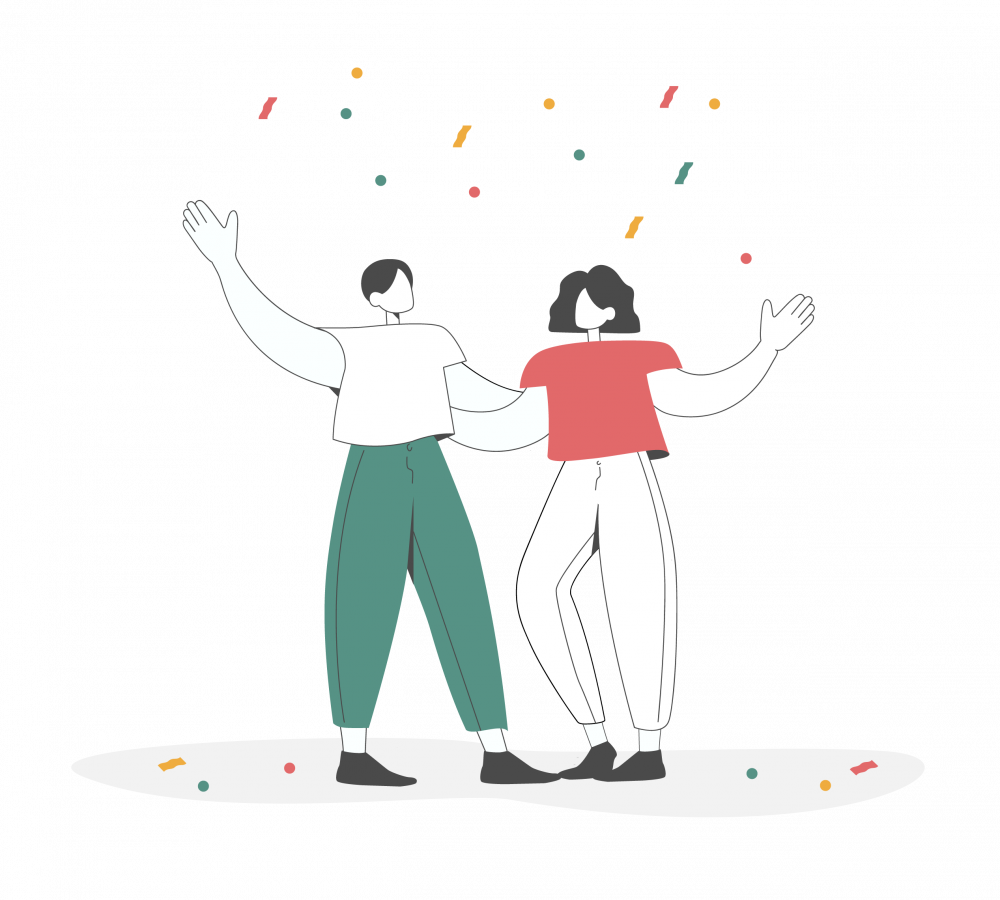 One company that uses loyalty flows really well is LIVELY. They send out reward emails regularly, and operate a rewards program that engages and provides customers with things like invites to exclusive events and early access to new products.
Loyalty emails help businesses ensure they don't lose customers after purchase. They help you to stay in touch with your subscribers throughout their time with you and can even be used to tell them about any bonuses or treats you've got in store.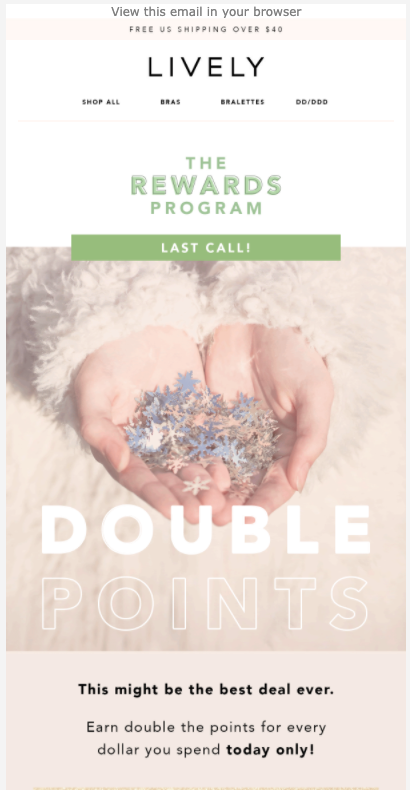 For example, you could set up a flow that sends an exclusive product to anyone that's been with them for six months. You could provide a special discount for subscribers that hit the 12-month mark, or give them early access to any events that you may be holding. LIVELY is really good at sending out consistent messages that help them acquire new customers because they create brand advocates who push word-of-mouth advertising.
Another way you could use loyalty flows to your advantage is by setting up an automated, happy birthday email to all of your subscribers. That's a sure-fire way to make them feel connected with your brand! Consider offering a special discount or a small token of appreciation, too.
Pain points for the subscription industry
The subscription industry has several pain points that data marketing can help to solve.
A long road to implementation
 
There can be several problems in implementation, which can be solved using some clever marketing automation. Poor onboarding? Set up an onboarding welcome flow! 
If you struggle to segment data from multiple points, you may be missing out on a great opportunity to build customer loyalty through flows and automation.
Using behaviour data will help to re-engage audiences and improve cross-sell and upsell opportunities, especially if you offer tiered levels of subscription.
 
Impersonal customer communication
Data hidden away in silos will hurt your customer communications. Bring it all together and create personalised customer content that builds revenue and loyalty.
Get started on your brand loyalty quest
We've seen how important building brand loyalty and your brand story is, and supplied a few little tips and tricks that can get you off the ground.
The best way to optimise your subscription company would be to speak to the experts at APSIS - book a demo here - or read our email handbook, download our content calendar or find more information in our drip campaign handbook right here!