May 11 | 4 minutes read |
Turn Website Behaviour Into Dynamic Content In Marketing Automation
Marketing automation is a favourite tool for many APSIS One users. One reason for its popularity is the allure of using automation as a strategy for personalising the customer journey. Create a flow once, and let the engine generate and deliver content in the right order. Sounds sweet, right?
Now, all APSIS One users can get even more personal by turning behavioural website data into dynamic email content in Marketing Automation. But before we dive into the new feature, let's give a short background to how and why dynamic content helps to improve the customer experience. 
What Is Dynamic Content And Why Does It Matter? 
Dynamic content refers to a way of using customer data to create personalised content such as landing pages, emails and SMS. There are essentially two types of customer data that's often used for personalising content. The most common is demographic data such as first name, geographic location and gender. In APSIS One, these data types are called attributes and they allow you to put a personal spin to your emails, SMS and landing pages. 
Personalised content can also be based on behavioural Events such as placing an item in a shopping cart, visiting a page, watching a video, etc. An event is more dynamic as it reflects behavioural patterns rather than more or less static attributes about your customers. Product Recommendations, Abandoned Cart, Browse abandonment and Post-purchase emails are examples of how to use dynamic content to increase conversions. 
Why Is Dynamic Content Relevant For The Customer Experience?
Dynamic content makes it possible to create a sense of one-to-one communication between your brand and your customers. It allows you to present your brand in a way that feels relevant for every customer, and it seamlessly helps them take the next step on their journey. 
Companies like Netflix and Amazon are well-known examples of how to use first-party data and dynamic content to recommend the most relevant products or suggest what to watch next.
With that background in mind, let's look at how to add dynamic content based on behavioural data in APSIS One Marketing Automation.
What's new?
The new feature in APSIS One allows all users to add dynamic content in a Marketing Automation email based on behavioural data from the website visitors. The dynamic email content is generated from Events such as browsed pages, page visits, carted products, Order ID, Order Date, and more. This feature is now available for all APSIS One Marketing Automation users.

How to create repeat customers with dynamic content in APSIS One Marketing Automation
 
In this made up case, the APSIS One user is a marketer for an online fashion store. The marketer aims to turn customers who recently made a purchase into returning and loyal customers. 
Post-purchase flow to engage and convert website visitors
Using APSIS One Marketing Automation, the marketer creates a flow that the customers enter as soon as they make a purchase in the online store. Two weeks after the purchase date, the customer receives an automated email that offers free shipping in exchange for taking a customer survey. 
Here's what the flow looks like…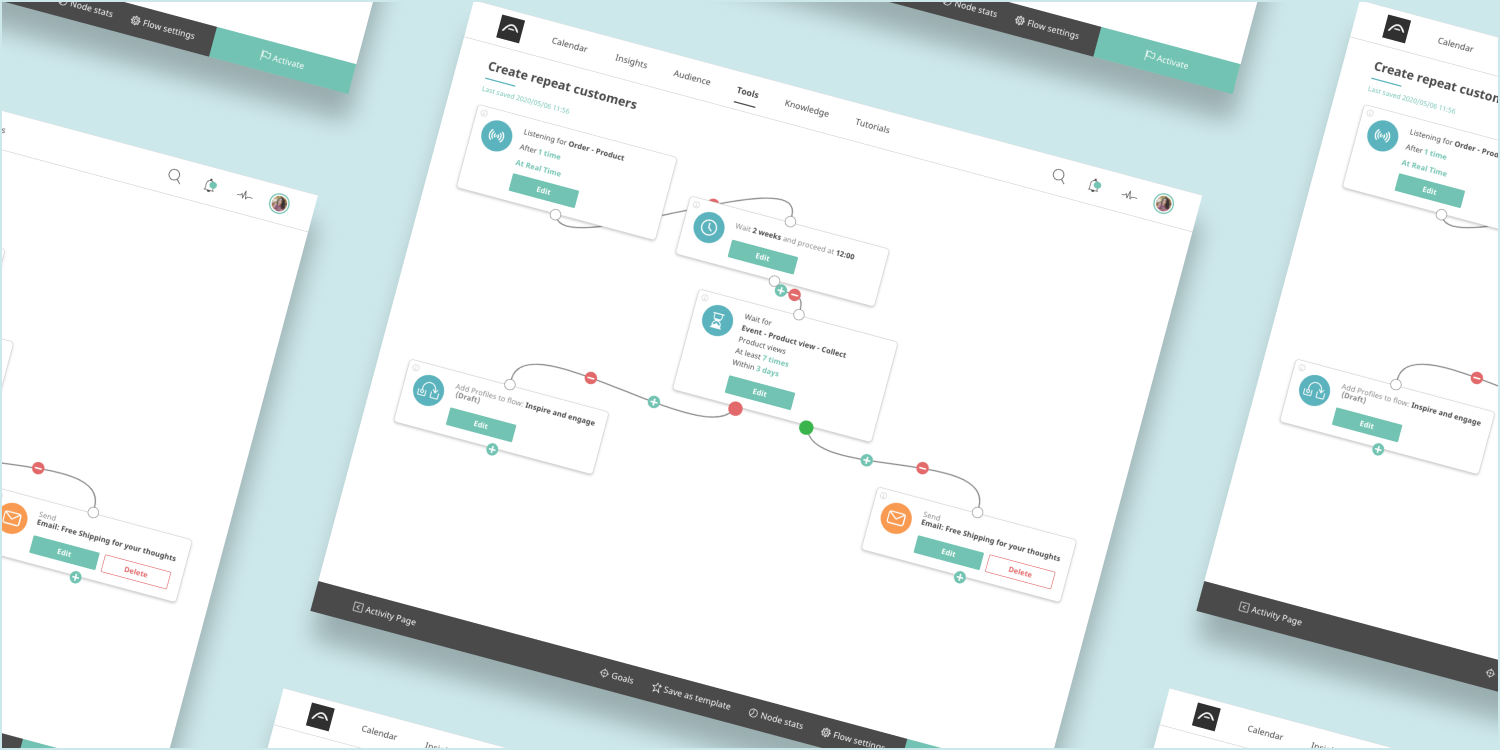 Personalising the email content
The marketer decides to use dynamic data for two purposes. First, to display the name of the product that the customer previously purchased. And second, to use browsing behaviour to present relevant content and create stronger incentive to claim the offer. The email will look like this in the editor…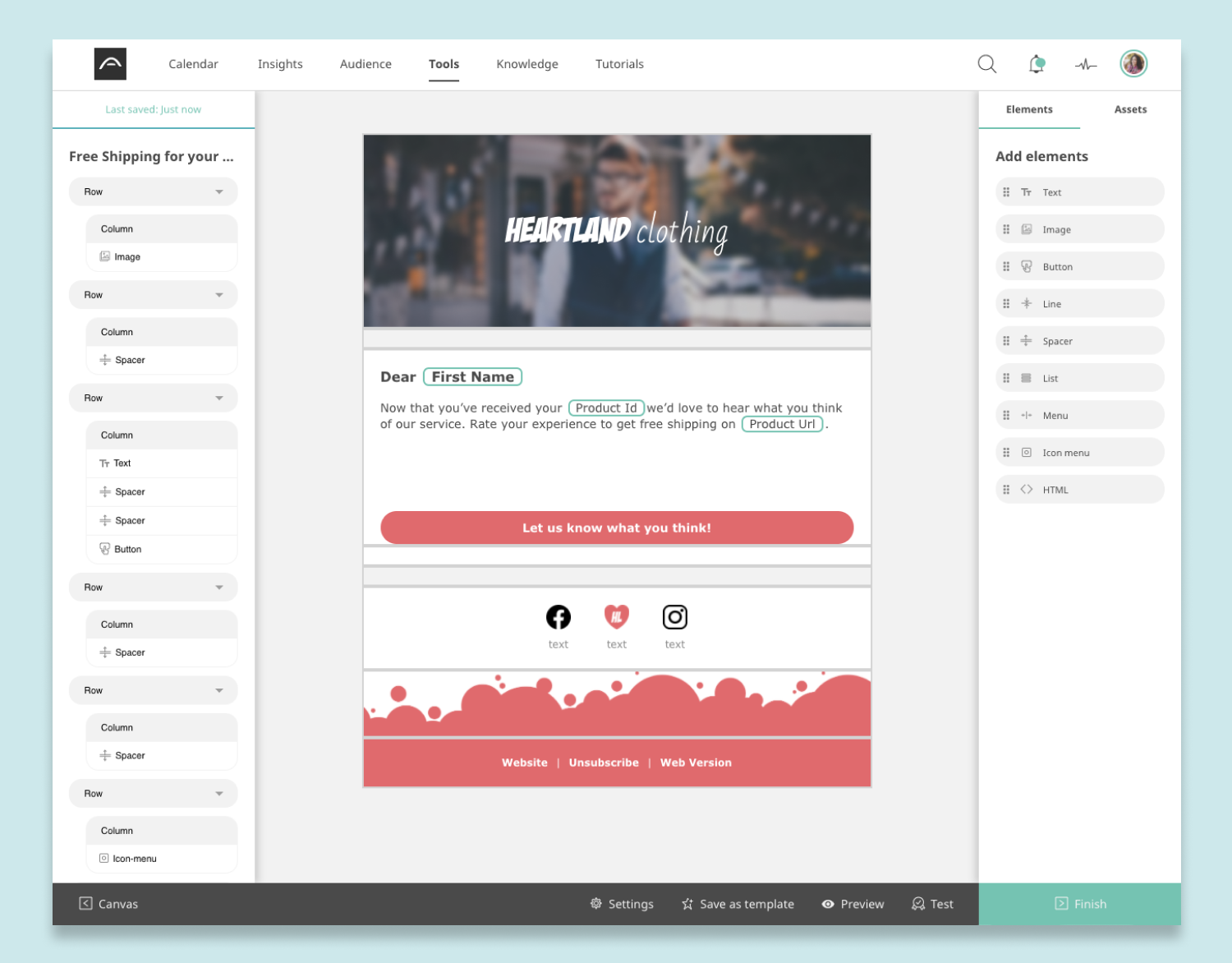 Now everything is set up and the marketer activates the flow. From now on, every customer will receive a post-purchase email that's relevant to their behaviour and shown interest. 
How website behaviour generates dynamic content
So, how would this marketing automation flow influence the online shopping experience? Let's look at the customer journey from a visitor's perspective. The customer is called Jonathan. He recently bought a Beige Sweater and since then he's been looking for a pair of jeans to match his outfit.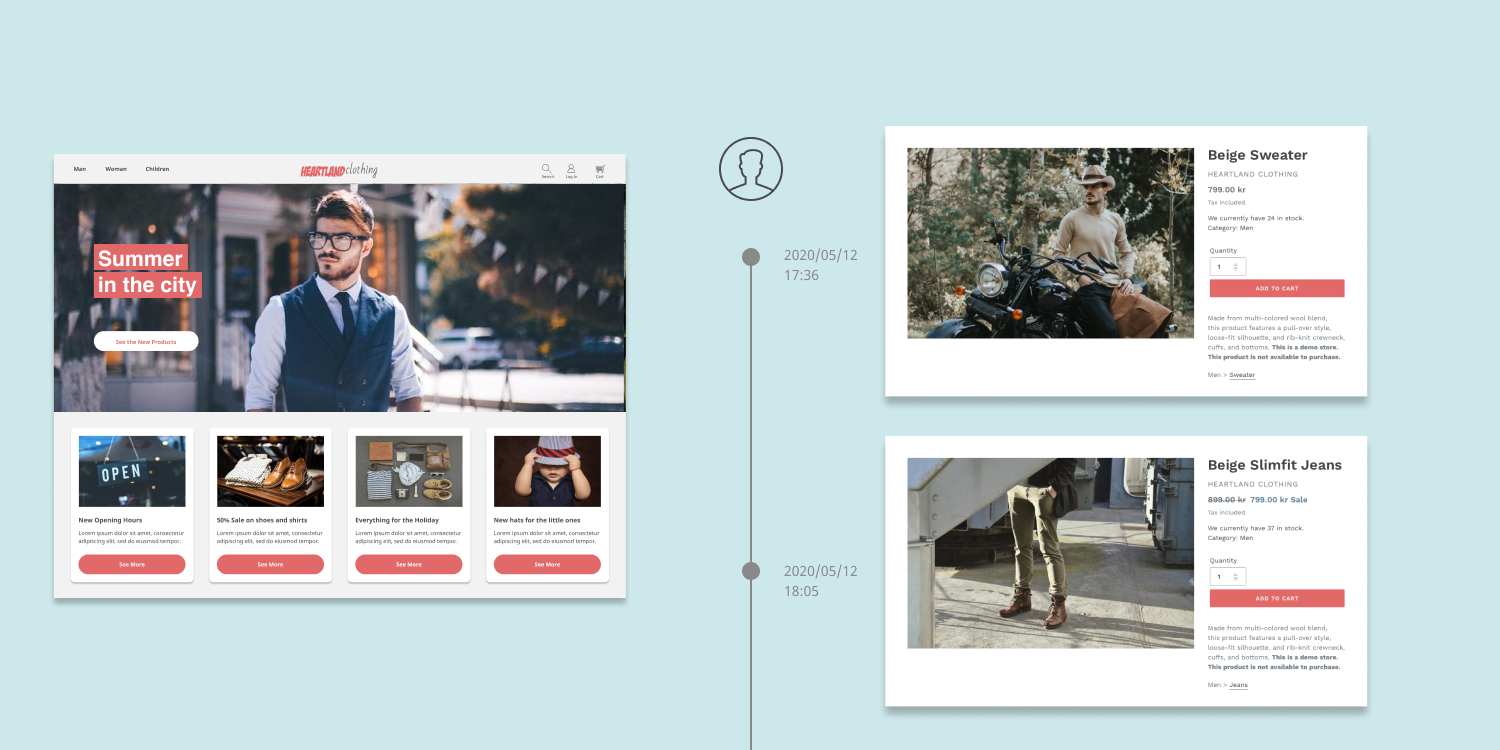 Two weeks after Jonathan purchased the Sweater he will receive an email that looks like this…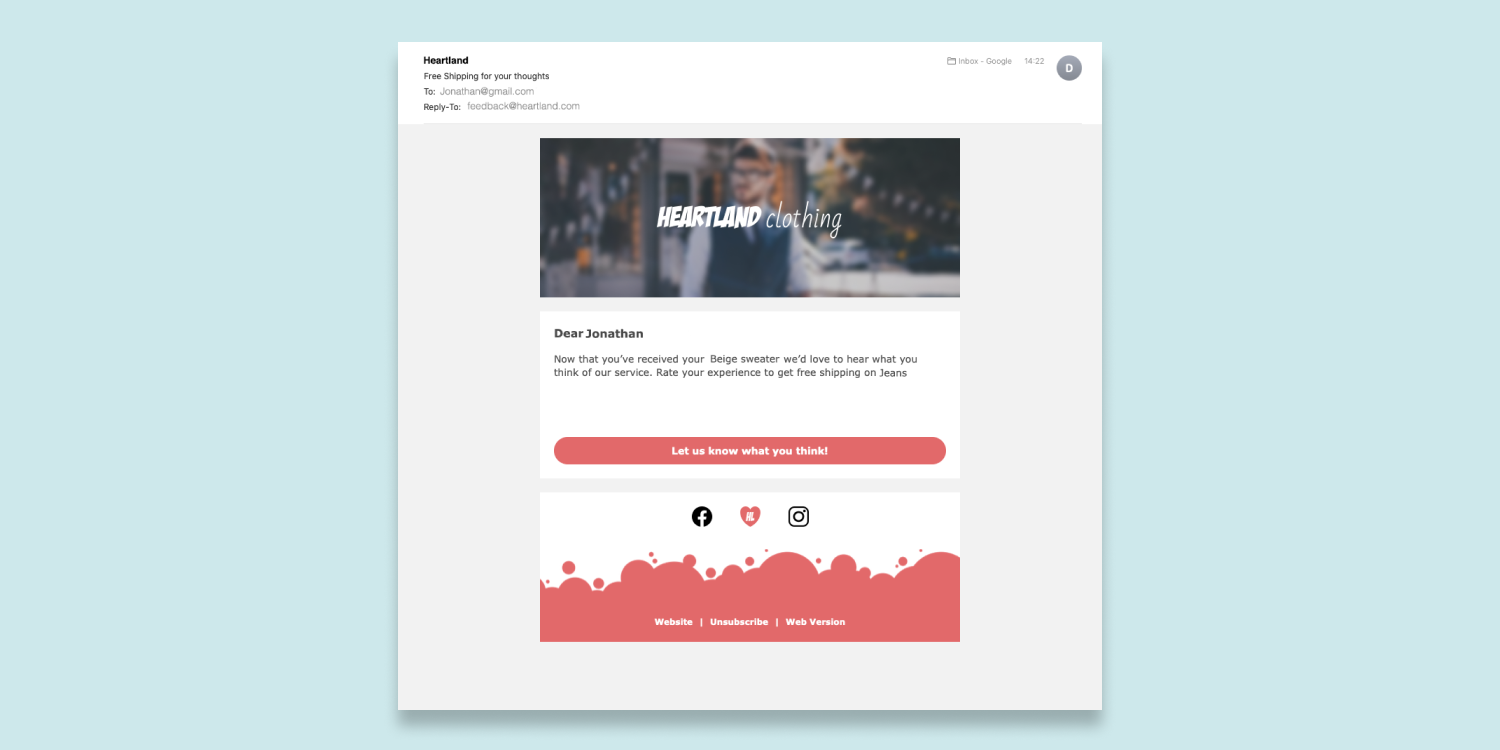 This content is created using marketing automation in combination with website behaviour. The email is adapted to match Jonathan's previous purchase (the Beige Sweater) as well as his shown interest for other product categories (Jeans). The result is an email that is geared toward creating a new purchase that matches Jonathan's wardrobe, as well as displayed behaviour on the website. 
To sum up. APSIS One Marketing Automation allows you to generate automatic content without compromising on personalisation and sense of individual relevance. It allows you to set up flows with automated content based not only on demographics about your customers, but also behavioural data about how they interact on your website and online store. 
Want to try Marketing Automation for yourself? Sign up for our free 14-day APSIS One trial today!