Sep 18 | 4 minutes read |
Why Data is Key in the Current State of Social Media
Are you a data junkie that loves the thrill of social media?
For a long time, the vain era of social media divided digital marketers into social creatives and data hackers. But the new algorithms paired with new customer demands calls for joint data-driven forces to get through to the people behind the likes and clicks...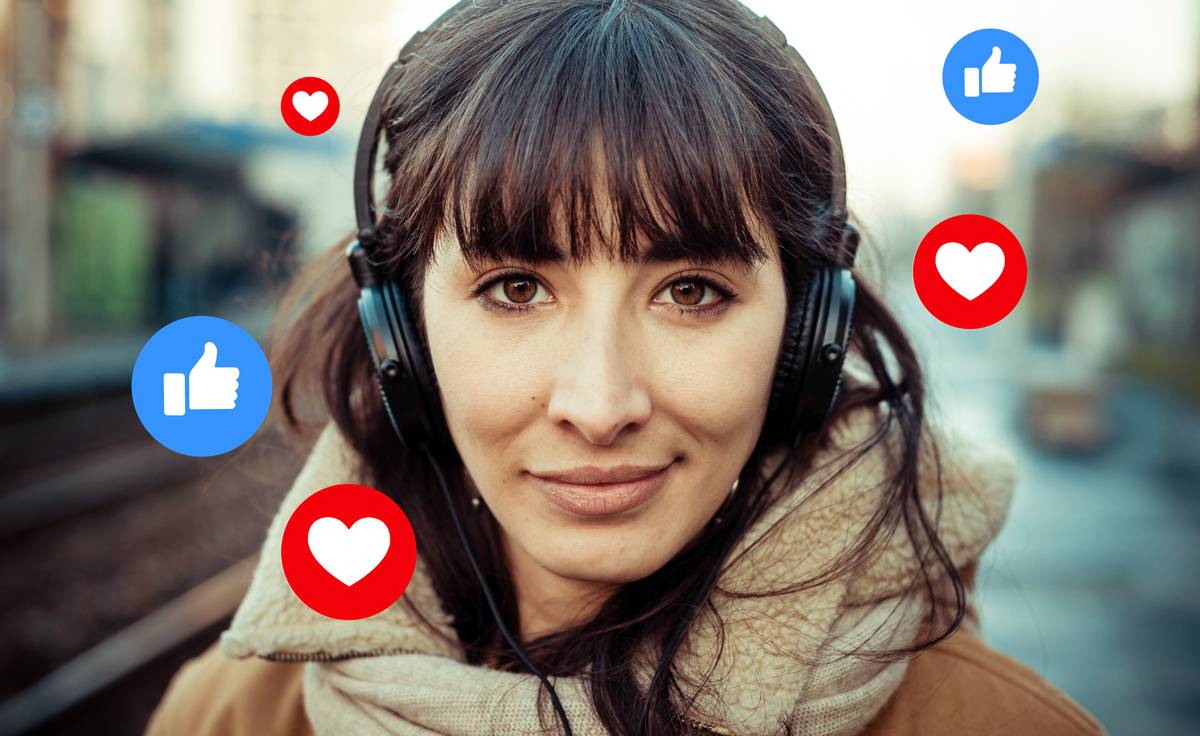 Imagine that you're launching an ingenious and jaw-dropping social media campaign that has all the ingredients to gain viral traction through organic reach.
But a few hours after launch, you notice that the expensive brand-building campaign only reached a fraction of your intended audience. And even worse: as you solely placed your campaign on social media, you barely generated any data.
What happened?
Your brand's visibility was shadowed by the unforeseeable forces of social media. Or more precisely, the algorithms that control your reach and lack of data ownership.
The Current State of Social Media
The equation used to be simple; the larger the audience, the bigger the impact. But the Facebook landlords need to keep up their own figures up to impress their stakeholders and protect their users from commercial overflow.
In a way, the relationship between brands and Facebook has become a dog-bit-man scenario.
The companies that built up the Facebook empire now need to pay to play. The rented land of social media is becoming increasingly overcrowded, and you can't merely sit back and hope to get that extra space for free.
More Users, Less Engagement, Loss of Control
On Facebook, there are 1.47 billion daily active users and 2.23 billion monthly active users. In addition, five new profiles are created every second.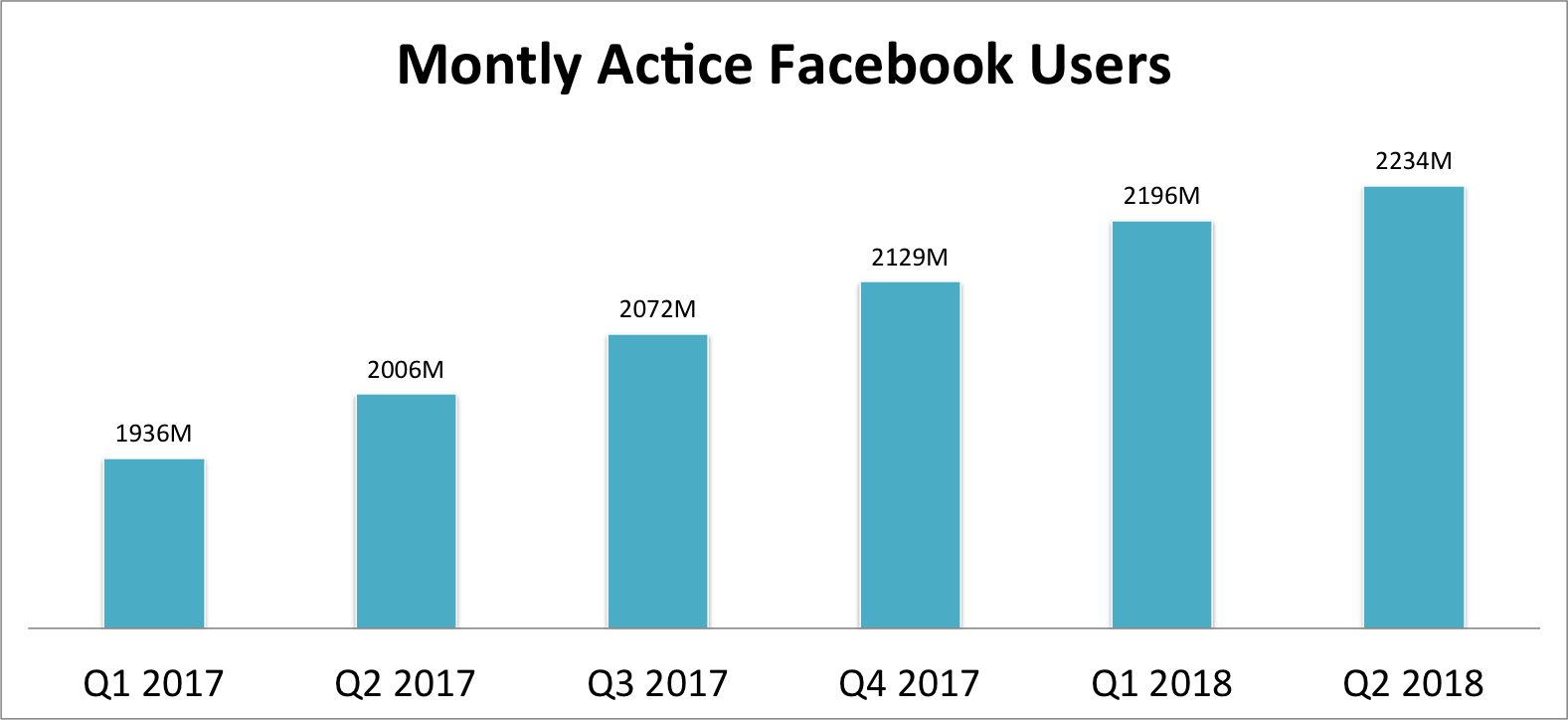 Source: Statista

At first glance, the mind-boggling exponential growth might seem like a massive window of endless opportunities. But keep in mind that quantity doesn't necessarily convert into quality.
For example, Buffer recently partnered up with BuzzSumo to analyse 43 million posts from the top 20,000 brands on Facebook. The result? Even though the number of daily posted content increased with 20,000 between 2017 and 2018, the level of engagement decreased.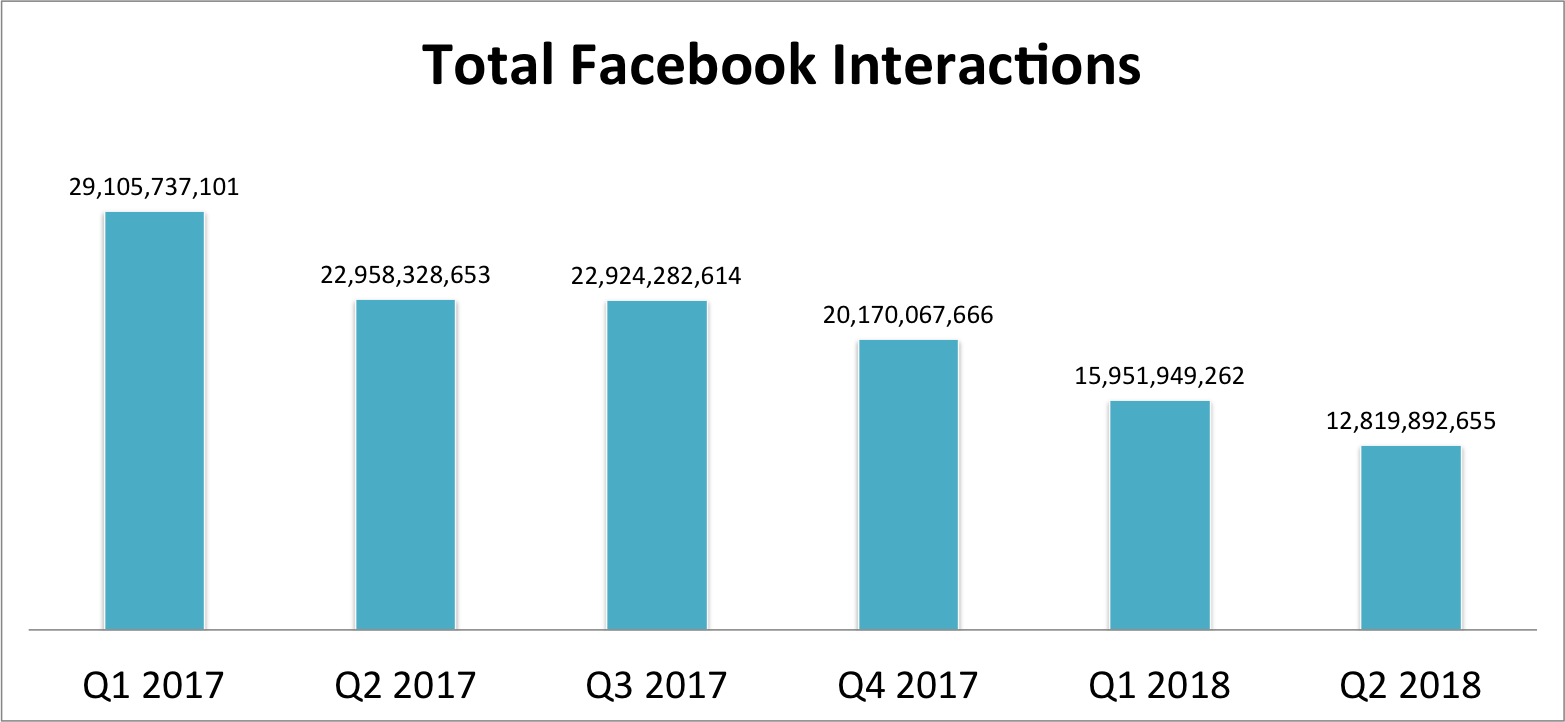 Source: Buffer

As a matter of fact, the average level of engagement was 4,490 interactions per post in Q1 of 2017, versus 1,582 in Q2 2018.
But what factors lie behind the massive decrease?
Increased competition makes it harder to stand out.
Higher quality content creates higher content expectations.
The Facebook algorithm continues to evolve, and it tends to favour content from family and friends over pages.
Ad content is prioritised over organic content in the News Feed. After all, Facebook is a business.
Own Your Land to Create a Fruitful Social Ecosystem...
But does this mean that we should avoid social media all together? Of course not. We love social media and our team of social media miracle workers work hard to push content on Instagram, LinkedIn and Facebook.
But even though the notion of viral content might seem titillating, you need to regain control over your content and gain a holistic view of the data generated on your social media channels.
It might sound like a convoluted and daunting task, but in reality, it comes down to owning the soil beneath your feet.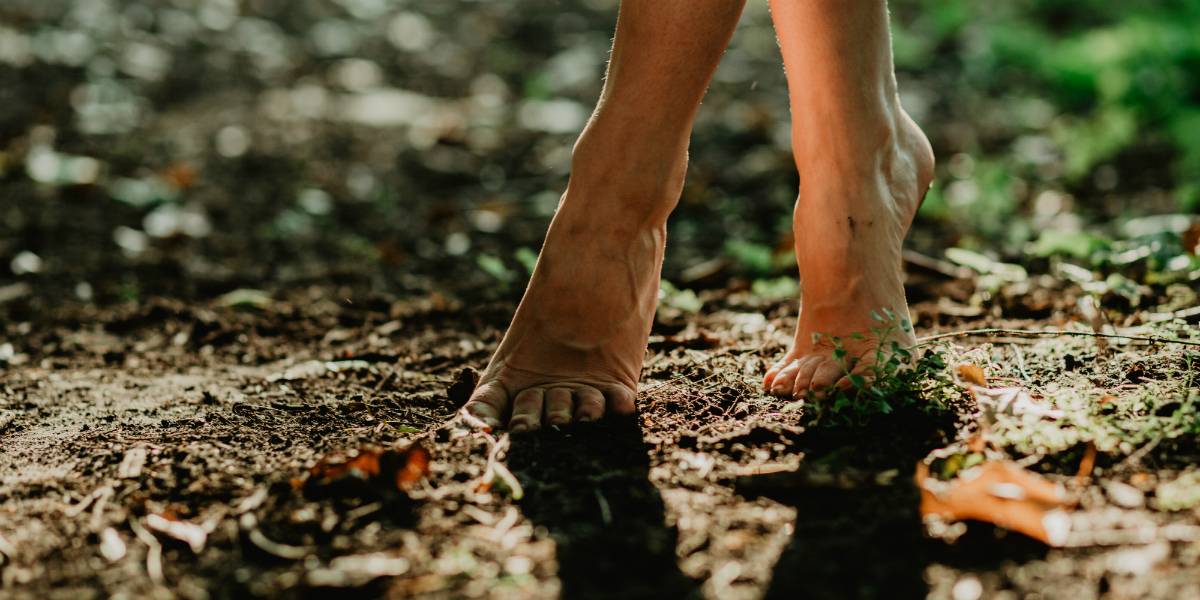 Because here's the thing: Old school strategies for social media used to be all about reach and the instant gratification of likes. But the times they-are a changin'.
Constantly.
And one of the most palpable developments is that customers crave that sweet, sweet personal relevance – regardless of channel.
So, if you want to meet their demands, you need to stop viewing social media as a stand-alone channel, and view it as an integral part of creating the unified customer experience.
Find out how Thomas Cook used data to create a great customer experience – and increased sales.
… And Leverage Data to Gain Control
As we wrote in our previous post, Customer Data Platform: The Basics and the Benefits, you need to unify data from different touchpoints to one manageable platform if you want to create a unified customer experience.
But what does this have to do with the debate of whether you should rent or own the land in which your content sits?
In order to create the best customer experience possible, you need data. And you need to ensure that your posts revert back to content that sits on owned land.
Why? Because social media posts disappear and sink longer, and longer, and longer down the abyss… Or, well, down your audience's News Feed.
But if you use social media as a valuable vehicle to drive people to your site, you'll be able to extract, track and analyse first-party data – not just Facebook's own data.
Now, this is key to regaining your control over your social media campaigns and spend. By capturing first-party behavioural and transactional data, you can feed it into your ad platforms to supercharge and hyper-personalise your matched audiences and social media presence. This, in turn, enables you to:
Exclude customers who already purchased a particular product from seeing your ads.
Target customers who browsed through particular product categories.
Use data variables such as frequently purchased products, transactional history and demographic data to either include or exclude audiences.
Does it sound like a dream? It's not. It's just a social loop that's intricately glued together by data.
Want turn the data-driven possiblility into your reality? Check out APSIS Profile Cloud!