Dec 15 | 20 minutes read |
What is a Digital Customer Journey?
The ultimate goal of any business is to fulfil its customers' needs and wants. 
To achieve that, a business should, first, understand their customers' needs carefully and most importantly, their competitors. Why competitors, you ask? Because, it is when a business knows and educates their customers about how they are better than their competition, and why they should choose them over their competitors, they will be in a position to provide a good overall experience for their customers.
Now, how to identify your customers' needs and wants? And, How to provide them with a better experience?
Modern customers are always evolving in their behaviours and interact with brands in complex ways that are tricky to track. From getting awareness through an offline billboard to receiving a "Thank you for your trust in us" in their email inbox, after a purchase, your customers' journey is nothing short of a roller-coaster ride!
In this blog, we will explain every step involved in your customers' journey and how to map them effectively. 
What is a Customer Journey and how it helps you in providing a better customer experience?
Customer journey is the process of a customer or a prospect going through a series of steps, in your online or offline touchpoints, to complete a purchase, join a subscription or newsletter or anything that serves their needs.  
Intending to convince customers into buying their services, companies often overlook the cohesiveness in their communications across various sales and marketing channels. This leads to inconsistency across the channels and hence the poor customer experience.
Adding to that, Modern companies focus on their product and functionalities so much that they tend to often ignore the customer side of things like customer journey and customer experience. Incidentally, 73% of people value customer experience as a major factor in their purchasing decision, yet, almost 50% of the companies have little to no understanding of their customer journey.
But before we dig deeper, does the customer journey and customer experience sound like they are the same, to you?
Well, it's not the same. Think of a bus journey from point A to Point B, for example. The various steps that were taken by the traveller from getting to know the bus service provider, purchasing the travel ticket, onboarding to reaching the destination and every other step that in between, is what we can call a customer journey. Things like the ease of getting a travel ticket, seamless onboarding experience, smooth travel,  reaching the destination on time and every other little detail, is called customer experience.
About 43% of consumers are willing to pay more for convenience and the right kind of experience that they are seeking. 
Simply put, the experience of a customer, who is utilising your product or service, depends on how well you've studied and understood every part of their journey, from getting introduced to your brand to attaining advocacy. 
Understanding Your Customer Journey
Customers come of all ages and from different generations. The expectation of a Gen Z customer to that of another generation of customers might differ. 
But, the Gen Z'ers having access to and having knowledge about cutting edge digital technologies, have a different perspective of customer experience. Regardless of generations, the convenience of seamless integration of your services across mobile or tablet or desktop or at your brick-and-mortar store is a common expectation that all your customers would appreciate and pay more for.
So, how do you understand your customers' journey?
Understanding what your customers experience when they are interacting with your brand, requires you to wear a customers' hat and look at their perspective and think like a customer would. 
You also need to collect their feedback through interactions via various channels like Email, Social media, Physical forms and much more.
Collecting feedback from your customer and understanding the steps your customers took to make a purchase is more insightful, than assuming those steps yourselves.
What questions to ask your customers and how to present them?
Here are some examples to get you started,
What caused your search for [product name]?
Did you research the product before buying it? Can you explain the process?
How and where do you find out about [company name]?
How are our online channels like websites to use?
What part of our [product name] convinced you to buy over our competitors' product?
And, the list of questions goes on. But, this should give you an idea of the queries that you would want to get answers from your customers, to understand their journey.
Why is the customer journey important?
Getting to know the customer journey is the first step towards providing an overall improvement in customer experience across all areas of your brand. 
The true beauty of having a customer journey is that you can analyse and close down the gaps in your existing business strategies and your customers' expectations. When there is a balance between your customers' expectations and your strategies, you become your customers' favourite and they will always choose you over your competitors. 
Better personalised marketing
Having knowledge of the customers' journey and their experience through their journey will help you in delivering better-personalised marketing communications. Furthermore, you can iron out issues in your customer groups that you have, and be sure that you only send the right message to the right person at the right time.
Improved product or service portfolio
When you get your customer journey accurate, you should be able to uncover a detailed insight of expectations of your existing customers that you can use to improve your existing product or service or, come up with an all-new product or service that caters to their expectations.
Better buying experience
With the help of the feedback from your customers through your online and offline channels, you will get actionable insights into what you are doing right in terms of your buying process for the customers and what you aren't. These insights will help you to address the issues and make enhancements in the buying process, which in turn helps in a better customer experience. 
Better after-sales support
After-sales is a crucial part of any business and that many tend to struggle with. It is a delicate part of a business that is hard to get a reputation and easy to get spoiled. You need to strike a chord with your customers and make sure that their experience of using your service/product is hassle-free. Knowing your customers' journey will help you provide the after-sales support that your customers are expecting.
Increased customer retention
If you get your strategies in all the key areas of your business from research & development to customer support, aligned with the needs of your customers while also achieving your business goals, you will get to retain more of your existing customers for a longer period.
Now that we've understood the importance of having a customer journey, let us get to know the steps you should take to prepare yourselves for creating one for your business.
 
What is covered in a customer journey map?
Understanding how your customers navigate within your brand's touchpoints to complete a sale isn't just enough. As the modern customers' journey becomes complex and difficult to track, you must visualise your customer journey, so that all of your employees can use it as a resource. 
Before you get into visualising your customer journey, it is important that you, first, collect the insights about the buying cycle and the experience of going through each step, from your customers and prospects.
Process
The first thing that comes to mind when thinking of a customer journey is the process that it takes a prospect to turn into a customer. This describes each step the customer goes through, called touchpoints. 
Actions
When a prospect discovers your brand or product or service and finds that it would solve the problem that they are trying to address, they will take different routes to evaluate your product or service, before actually deciding to buy. 
Emotions
If your product or service can successfully address the problems that your customer is experiencing, they would feel relieved and happy. And, sad, if otherwise. Why consider the emotions of your customers? Because it helps you mitigate the negative opinions about your brand.
Obstacles
When one of your customers feel negative or unpleasant about your process, they might have possibly experienced an obstacle that has caused it. Having a way to identify and include the obstacles of your customers, can help you provide a better experience, the next time.
Resolution
When you address the pain points that your customers are likely to experience when they are in their buying process by team discussions, they will feel positive the next time they are in their buying process and shower love over your business!
What are the phases in the customer journey?
Not every prospect or lead that you acquire transitions into being your customer. Because customers actively evaluate your product or service after getting introduced to your brand. 
Do you want your occasional customers to become regular and loyal customers? 
Do you want your email subscriber to be active and involved in the emails that you send?
It requires strategies to convince customers into taking the next step in their journey. A typical customer journey incorporates a simple buying journey with your business goals and your customers' goals.
These strategies are sectioned into phases as listed below.
Discovery
When people are searching for a solution to their problem, they take to web search, social media, news, clicking on paid ads, referrals etc., to discover the available product or service options in the market that they can use.
Evaluation
After discovering your product or service and if the prospect thinks that the brand and its product are worth their consideration, they will start evaluating the brand and its products or service and will have a preliminary assessment to know how effectively the product or service can solve their problem.
Comparison
As prospects make their buying decision, they will compare the available options in the market to know whether the product or service that they are considering is worth their time and effort and if it fits their budget.
Making a purchase
Upon consideration, if your product or service is able to make a positive impact within the minds of the prospects, they will obviously make a purchase and become your customer and make a commitment.
Adoption
It's not over when the transaction of sale happens and the prospect becomes your customer and it's often overlooked by many. This is a phase where your new customer interacts with your brand, product or service for the first time. 
You have only one opportunity to make a positive impression with the onboarding experience you provide. It may be the attention to detail in the packaging, clear instructions in the handbook and easy access to customer support.
Using the product or service
This is a phase where your customers are trying to tackle their problems with the help of your product or service. This phase immensely contributes to the customer experience and satisfaction, as this is where your customers tend to consume what you have sold. 
You have a one-time opportunity to meet, exceed or fail your customer's expectations. Based on whether you have met, exceeded or failed the expectations of your customers, they will form a positive or negative opinion about your brand and the product or service. 
Customer interactions
This stage represents the interactions that the customer has with your brand after using your product or service. This phase enables seamless sharing of knowledge and feedback between the brand and the customer. Typically, customers engage with the brand through feedback, loyalty programs, referral programs, product testing and more. 
Sharing & Caring
This is a phase where your customers attain advocacy and share their experience, either good or bad, with their community. This can be in the form of reviews, social posts and so on. 
If your product or service is able to resonate with their expectations, they will make repeat purchases and stay with your brand, until you continue to provide exceptional service that keeps improving with their behaviours.
What are the steps involved in creating a customer journey map?
While creating a customer journey for your business, you should reflect your business values as well as the needs and the kind of experience that your customers want to get with your brand. 
Assess your goals & the need for the mapping of your customer journey
Before anything, you should be able to understand the reason why you are creating a visual representation of your customer's journey and what you are going to achieve with the help of it. Additionally, it is also important to make sure that your business goals are covered on the map.
Identify your customers
One great way to identify your ideal customer persona is to conduct market research through surveys. It is important to involve only the interested parties of your product or service in your survey to ensure that you get a clear picture. 
There would be a diverse group of people interacting with your brand across various touchpoints, both online and offline. Focusing only on these groups of people would result in a clean and crisp insight into who your customers are.
Identify your ideal customer persona
The next step is to identify your ideal customer, who would find your product or service useful, amongst the others. It is best to focus on one, ideal, customer persona that you would want to target. Because, when you broaden your focus and try to include a variety of customer persona into a single visualisation, it would become cluttered. 
You can always get an insight about who is your ideal target customer from the "Audience" section of APSIS One's dashboard. 
Tip:  You can always choose to create a customer journey map for each of the customer persona that your brand attracts, whenever needed. 
Track customer interactions
After getting to know who your customers are, you should then focus on how they are interacting with your brand across various touchpoints. To track your customers' interactions efficiently, you need to know and list out all the possible touchpoints, on which your customers are likely to discover and interact.
You should try and get an insight into,
The number of touchpoints an ideal customer is using. 
Are they feeling comfortable about the buying process?
If they are interacting across fewer touchpoints than expected, what are their pain points? 
And, if they are to go through multiple touchpoints, what are the steps that you can take to reduce them?
To validate the list of touchpoints of your customers that you've come up with, you can refer to the analytics tool (possibly Google Analytics). Where you can find the source/channel from which a potential customer is coming from.
Evaluate your inventory
From the insights that you have received with the above steps, you can point out what factor of a customer experience relates to which part of your business. 
Having this evaluation in your customer journey map will give you an idea of the positives and the negatives of your business from your customer's point of view. And, you can evaluate the availability or the need for new resources to iron out the negatives from each of the touchpoints that you have listed down.
Analyse the results
After creating a customer journey map, it is necessary to put it into action and analyse the results. You get to know the cause for your customers
Abandoning their cart after actively browsing through your site.
Are staying within your website and bouncing off without completing any goals.
And, many more, when you experience the journey of various personas of your customers, yourself. Doing so gives you a first-hand experience of what your customers are facing when they are in the buying cycle.
Improve your processes
Your evaluation and analysis of various customer personas will give you an idea of how your website is performing and what needs to be improved. It may be a larger change in the form of website re-design or minor changes like rewriting the copy or enhancing the call-to-action across the website.
You can then track the effects of the changes you have made to eliminate the pain points in the customer journey. Customer journey mapping is not a one-time process, it is a continuously evolving process that involves the adoption of new processes and technology to adhere to the ever-changing behaviour of your customers.
Marketing automation's role in the customer journey
Marketing automation is a continuous process of eliminating human inputs for simple repetitive tasks through automation software like APSIS One. With marketing automation, you can easily adapt to and continuously evolve with your customer's behaviours. 
Simply put, marketing automation tools help you to connect with your customers with the right message at the right time. Here's what automation can help you with.
Connect seamlessly
When people get interested in what you have to offer for them and enter their contact details in your website's subscription form. You can send them a welcome email and guide them through your product offerings to educate them further. 
Sell more
Marketing automation tools can keep track of all of your prospects and customers and their actions so that you can react to their actions promptly. 
When a hot lead is adding a product to the cart and abandons it abruptly, you can send an "Abandoned cart email or SMS" to continue their purchase or request them to leave feedback about what made them abandon their cart on your website.
Build relationships
Personalised communication is the key to building trusted relationships between a brand and its customers.  Marketing automation tools can help businesses send personalised messages, based on their past activities and their active evaluations. 
When you establish that you genuinely care about the safety and privacy of your customers, they will more likely trust in your brand and recommend your brand to their friends and family.
How to optimise customer journeys?
Customers always see the big picture and don't look at your touchpoints in isolation. They care about the overall experience that they get from you, which is a collection of various interactions across multiple touchpoints. 
With the technology to share knowledge and develop newer products at a fast pace, a positive customer experience is a new battleground that every business is trying to achieve through their strategies. To stay competitive, it becomes important to strategically implement the customer journey optimisation across all your touchpoints.
Brands with optimised customer engagement strategies tend to retain more customers than other brands that do not optimise their customer journeys. Nowadays customers are prepared to walk out and look for other product options in the market if they experience any friction within your buyer cycle.
Let's see the steps that you can take to optimise your omnichannel customer journey.
Linking customer's needs with your KPIs
Linking your customer's needs into your internal processes and KPIs will enable you to seamlessly evolve with them and serve their needs effectively. This is done through 
Identifying the business processes behind every phase of the customer journey, and
Mapping the customer's needs into your process KPIs.
Periodic review of the customer journey
You need to understand where you stand currently and what improvements you need, to make the experience of your customers better, than what it is. By looking at the customer's point of view, you will understand the areas that are causing friction in their buying process and try to solve them. This process has to be done regularly at a particular frequency.
Create a unified customer journey view
With the number of touchpoints that keep going on the rise, it is important that you do not get stuck mining the data you need, from the data silos that have been left behind by your users. 
Having a unified view of a customer from discovery to purchase and aftersales, gives you an opportunity to spot frictions in their journey and address them quickly to win them over again.
Focus on prioritising the important journeys
Optimising your multichannel customer journey map involves hustling through multi-million points, to find out which area to optimise first. You could get easily lost in the process and go off-track. Brands need to get better at differentiating the important metrics across channels, amongst the other sagas that are happening around them. 
Focusing on the key factors that drive the business KPIs is more vital and effective.
Real-time tracking
Today, customers are equipped with technology that they can use to continuously evaluate your brand and before you know their pain points, they would jump off to their other options in the market.
Customers tend to like the personalised communications from the brand they are interested in, over the ones that they aren't personalised. It is important to connect data from various channels into a single platform, like APSIS One, and track them in real-time. 
This will result in implementing the changes to improve customers' hardships very quickly before they go away. 
Discover customer intentions early
Customer journey analytics can help marketers identify the buying intentions that every customer exhibits and a brand can capitalise on them to convince a customer to proceed with the purchase. 
When there is visibility in the customer's journey and their intentions, marketers can understand the buyer's intentions early rather than waiting for them to make the next move.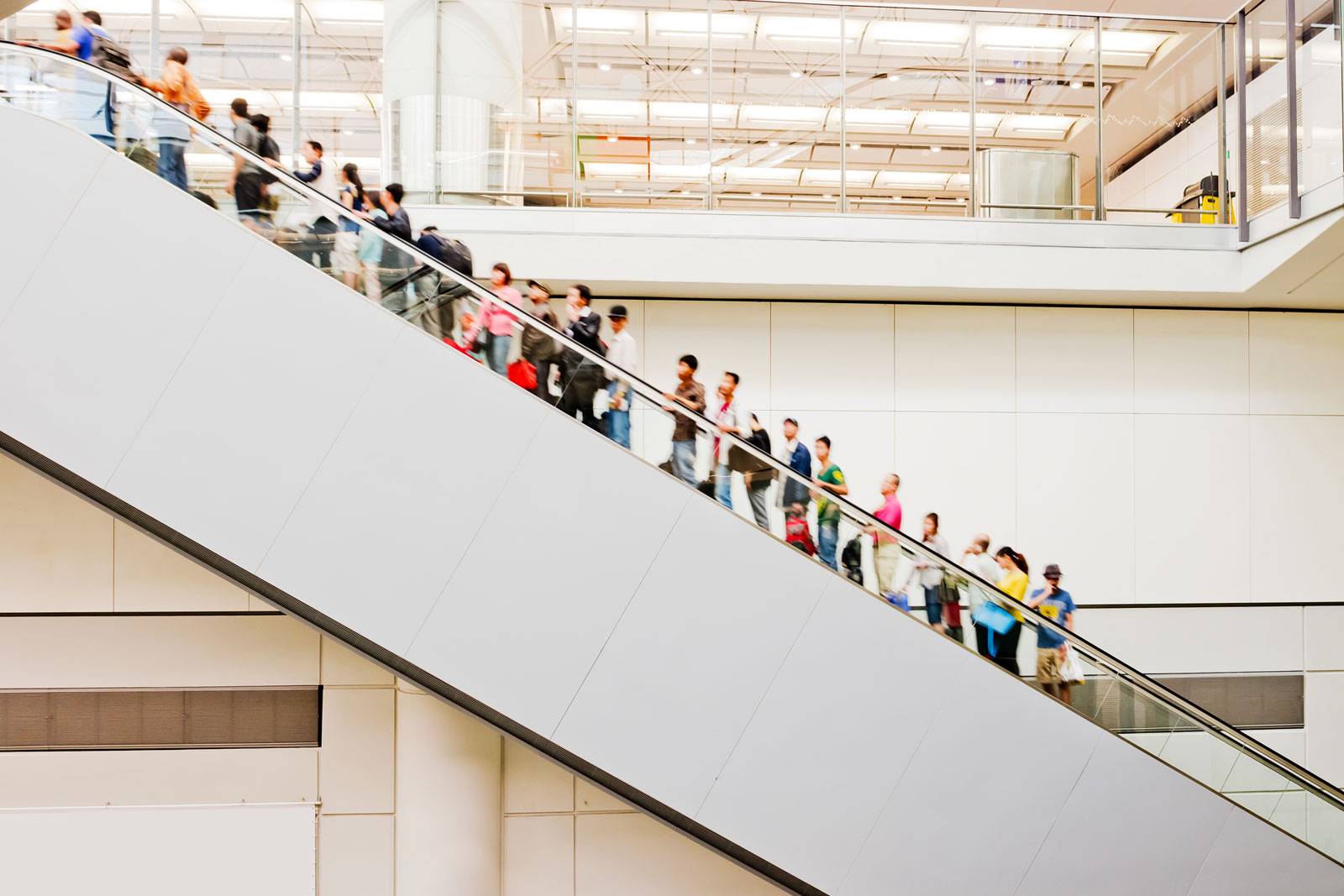 Key benefits of having an optimised customer journey mapping
What are the advantages of investing time and efforts of your entire brand to conceptualise, build, optimise and maintain their visual representation of their customer's journey? Let's explore the key benefits.
Optimised marketing strategy
Marketing is time-consuming and costly. Only if you are able to make an impact and resonate with your customers' expectations, will you be able to generate the expected RoI out of it. In general, many businesses are choosing outbound marketing, which involves poor tactics and no personalisations. Outbound marketing tactics are bound to interrupt your customers from their routines and possibly annoy them, rather than impressing them.
In contrast, having a visual customer journey map for your brand will enable you to understand what your customers are looking for at every phase in their journey. With this insight, you can create content that will wow them and keep them hooked to your brand. 
Create a unified view of customers across your teams
Oftentimes, what your sales team knows about customers may not be what your development or marketing team knows. It creates an imbalance within your organisation and thus falling short of customer expectations. Having an optimised customer journey map will help cross-functional teams get an accurate understanding of the buyer personas and allow them to serve the customers needs as well as achieve the business goals.
Plug gaps in your customer experience
Developing an optimised customer journey for your business lets you discover and understand the service gaps that your customers are experiencing in their journey. For instance, you may have not felt the need to implement a real-time chat option on your website, which your customers tend to expect and make use of to get answers for their queries instantly. Or, add an FAQ section that addresses the common questions a user might have.
Improve customer service
Businesses are run by humans in tandem with technology. It is obvious that your team might want to take a break for the holiday season to relish and refresh themselves. But, it is the holiday season that brings in more queries from the customers seeking product support.
What if you can inform your customers about your holiday season plans and how to reach the support team in case of an unforeseen event? It would make for an amazing experience and set realistic expectations from customers, right?
Well, exactly this is what an optimised customer journey map lets you achieve by predicting the surge, helping you make arrangements and informing your customers well in advance.
Improve customer retention rates
Acquiring new customers is costlier than retaining the existing ones and it becomes easy to identify what makes your customers stick with your brand and enhance them continuously, with the help of your optimised customer journey mapping.
Many of your customers will drop off from their buying process if they experience friction or encounter poor service. If you keep track of the common hurdles and try to clear them for your customers, you might end up retaining a major per cent of your dissatisfied customer base, before they choose to move away.
Let's be aware of the little limitations that the customer journey map has
While a customer journey map uncovers a lot of useful insights from across various touchpoints of your business and helps you develop a frictionless buying journey, it has its fair share of limitations as well.
One persona per map
A typical customer journey map can cover only one customer persona and their actions in their customer journey. You need to prepare a customer journey map for each of the customer personas that you have and will possibly have in the future.
Influence of External Factors
A customer journey map cannot include the external factors that might influence your customer behaviours. For instance, if there arises natural calamity out of nowhere, the demand and interest for your product shown by your customer may fall flat or peak to the maximum, which you might not have prepared for.
Finally, it is not what is in the customer journey map that matters but the actions that arise out of it is. You might not always end up in a pretty output for your business by simply spending a few hours of time with your teams and calling it a day. Your team discussions should always be about the action plan towards what's actually best for your customers and your business as a whole. 
The first step towards having the optimised customer journey starts from collecting the right data from the right people at the right time. Book a demo with one of our marketing experts to know how APSIS One can help you identify the opportunities and address the friction in your customer journey.