Posted 10th March 2016 by Anonymous (not verified)
Boost Your Customer Journey With These 4 Emails
The digital customer journey is having a golden moment. And with good reason.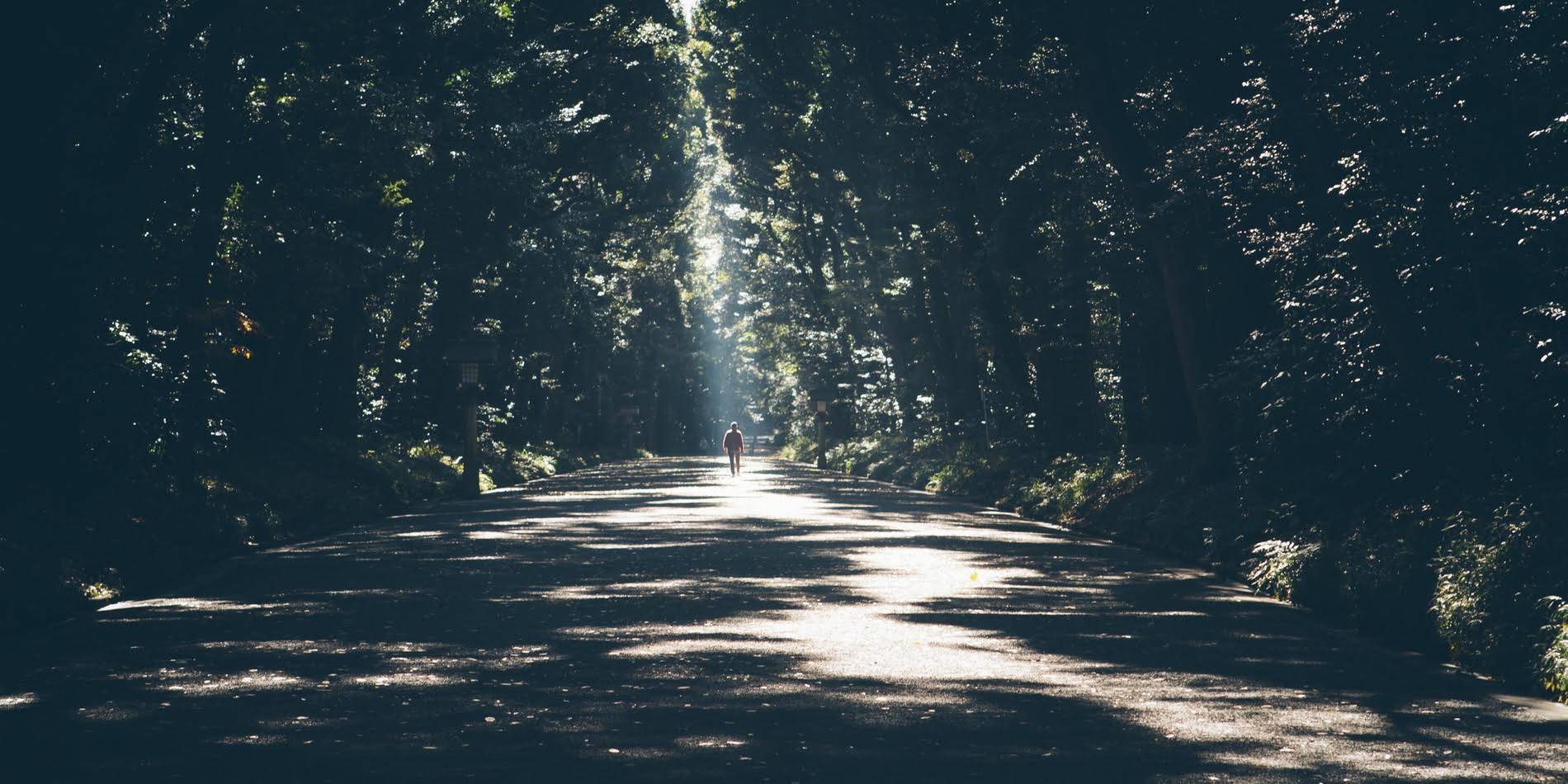 Any digital marketers out there who think their customer journey is perfect? Probably not. And you're right: customers, product offerings and technologies are constantly evolving, which means that not only is your company's customer journey unique - it's also always changing.
The good news? Even evolving customer journeys can be improved in a few, fairly straightforward ways. And they all start (and finish) with the same thing: email.
But be careful! Even your most well-thought-out emails will turn against you if you don't have your customers' permission to contact them. So before you start, always make sure that you have authorised access to their email addresses and that you follow your local laws.
All done? Good job - let's get started!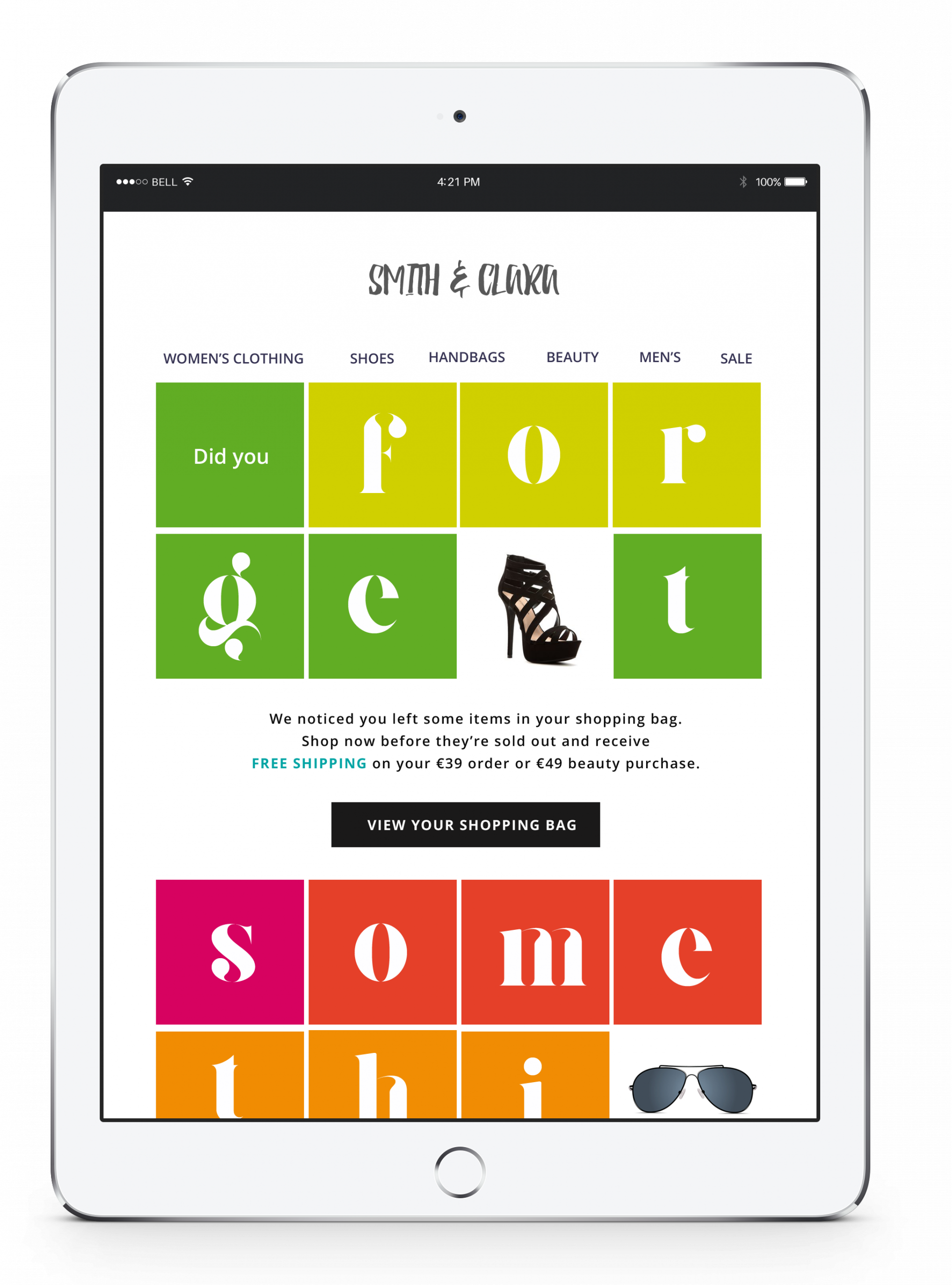 The Abandoned Shopping Cart Email
Also known as the bread-and-butter of e-commerce emails. We've talked about abandoned shopping carts before, and how sending timely emails can help retrieve up to 10%* of your losses. The key is to be functional and simple - no frills necessary. (Unless, of course, you want to have them.) Like in the example above: all the block-coloured tiles draw attention to the item that was left in the shopping cart, and the promotion adds an extra incentive for customers to finish their purchase.
Learn more about the effect of abandoned shopping cart emails from our 2016 Scandinavian E-commerce Report!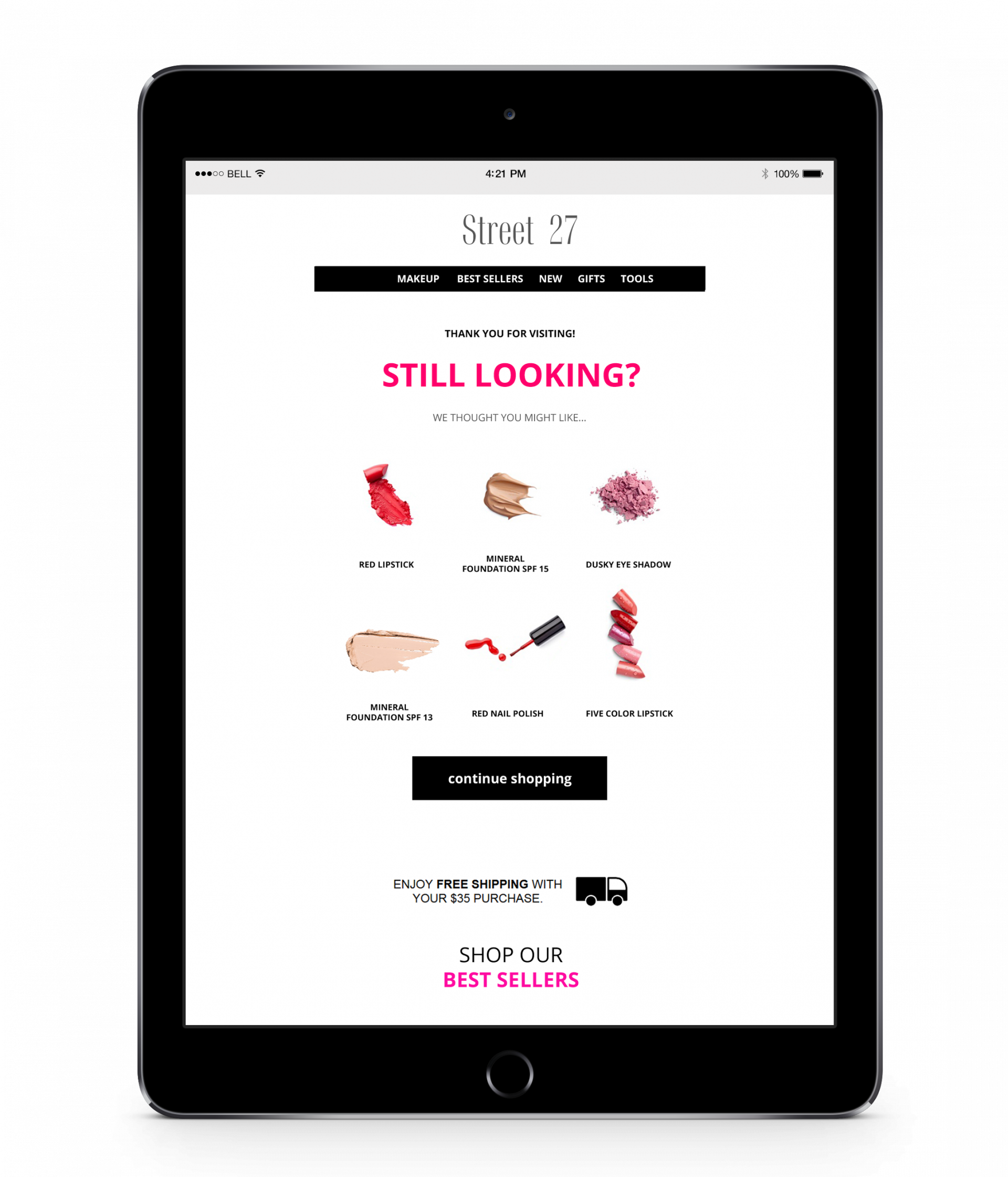 The Browse Abandonment Email
Like abandoned shopping cart notifications, browse abandonment emails try to entice customers who may have closed their browsers by mistake, lost power or experienced a computer crash while filling out a form to buy something. Nudge your customers towards re-opening that browser tab with a simple email like the one above: show them the products they were looking at and ask them if they want to continue their purchase process.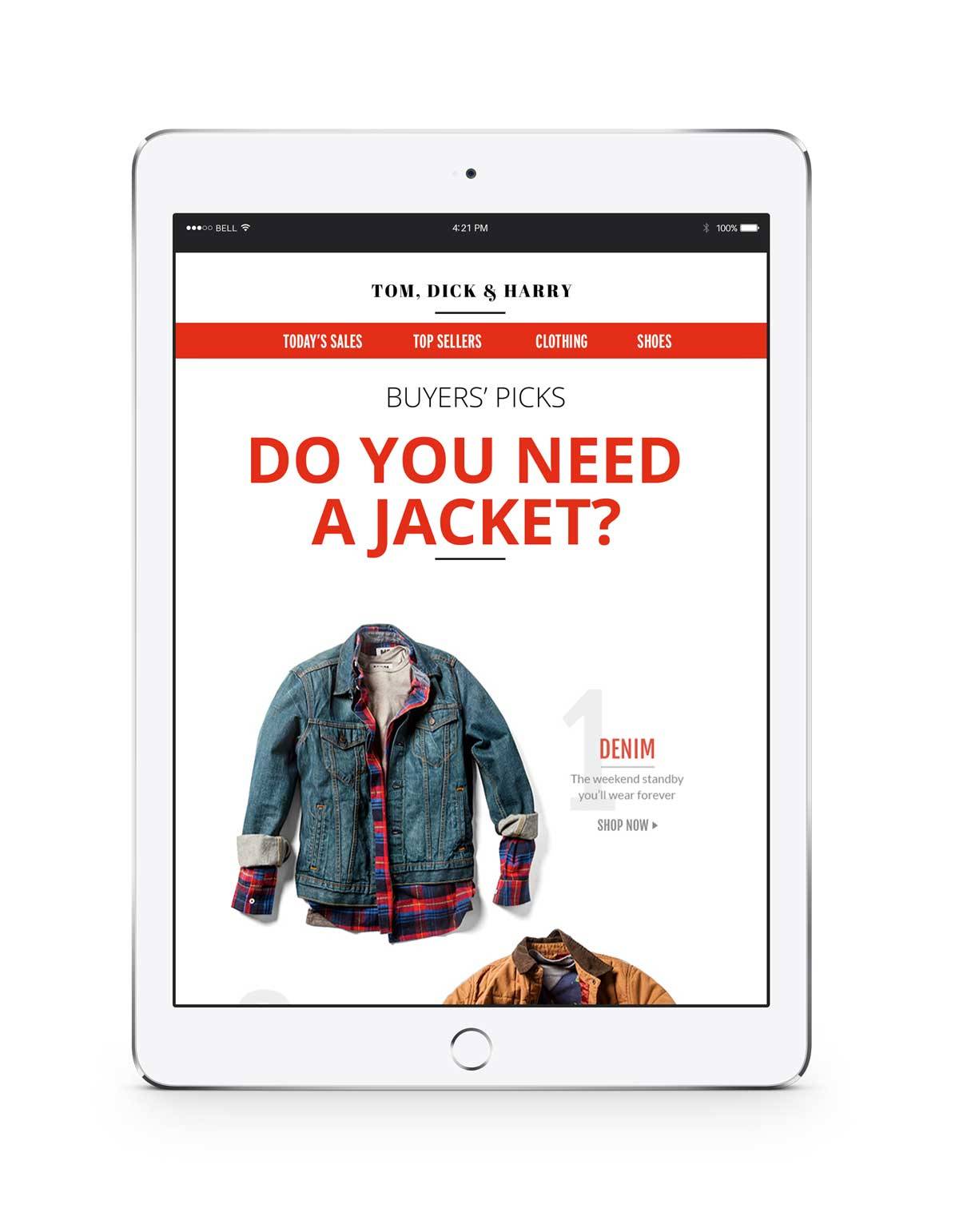 The Product Recommendation Email
A true marketer never misses a chance to upsell. If your customers have already bought one of your products, that means they're significantly more likely to buy from you again - especially if you send them a well-timed email with personalised product recommendations! Again, feel free to go minimal and have just a few recommendations per email, with maybe a special promotion thrown in like in the email above.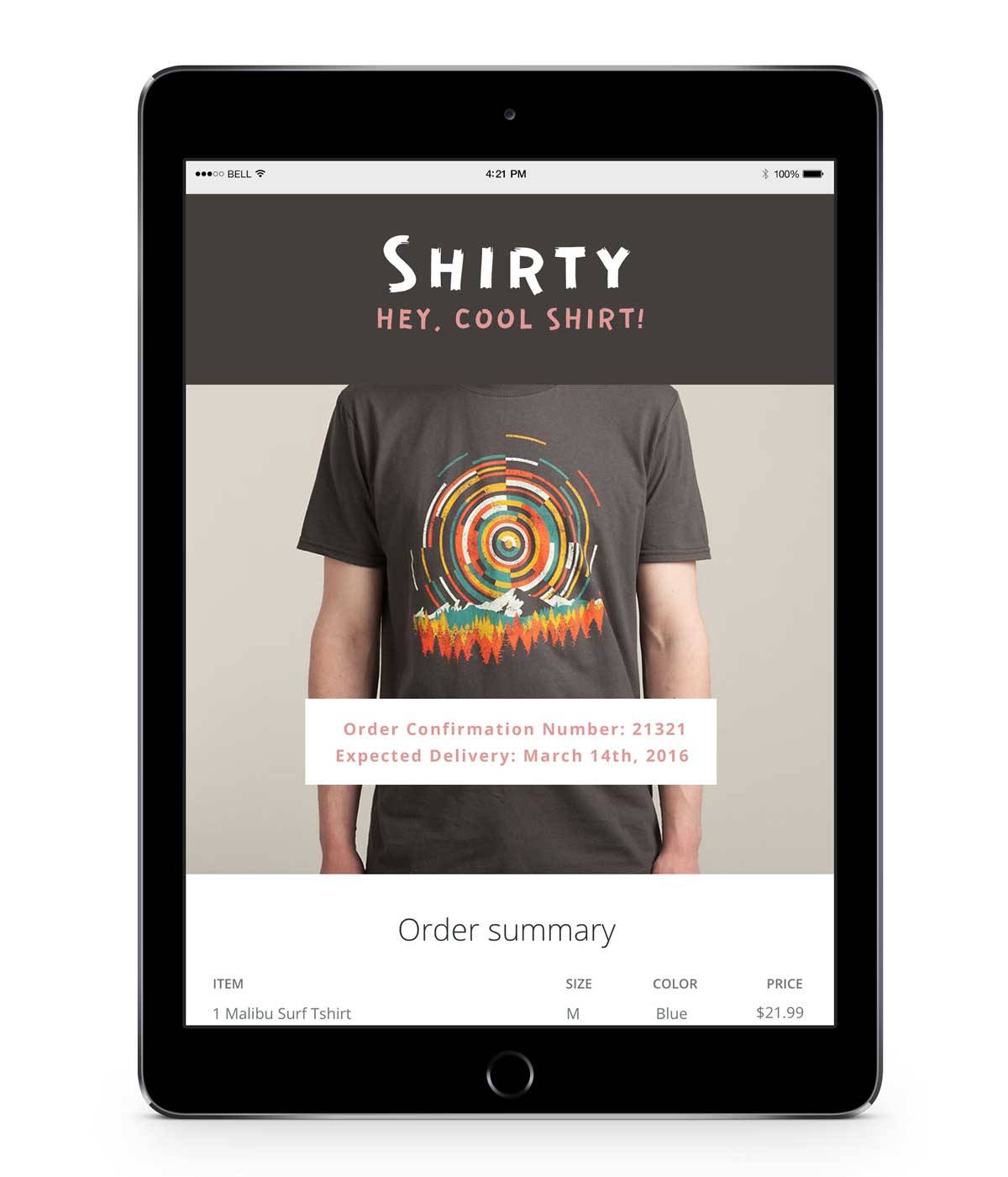 The Order Confirmation Email
Have you ever experienced the unease that occurs when you order something online but don't receive a confirmation email? Spare your customers the same anxiety by preparing a clean, easily understandable order confirmation with all basic details (like shipping information and tracking codes) stated clearly. The beauty of a proper order confirmation is that once you've created the email itself, it becomes an automated process, saving you time and energy while pleasing your customers at the same time.
Email, e-commerce, the seamless customer journey: it's all connected. More deeply than you'd think.
Of course, these examples aren't set in stone. Once you've defined your company's customer journey, you can mix and match them as you see fit. Flesh out your confirmation emails with a product recommendation or two, or create a three-stage abandoned shopping cart recovery process. Or use other emails to improve your customer journey even more, like triggered emails! And once you've set up a system that works specifically for you, stand up and pat yourself on the back. You've earned it.
*based on APSIS customers using APSIS Ecom.
Interested in learning more about customer journeys and e-commerce? Then our 2016 Scandinavian E-commerce Report is for you - get it now for all the hottest insights about e-commerce in the Nordics!