Posted 25th April 2017 by APSIS
The Dos and the Don'ts of E-commerce Recovery
(This blog post is Part 2 of our E-commerce Recovery series - remember to check out our first post about cart & browse abandonment too!)
What's the eternal question at the back of every online retailer's mind?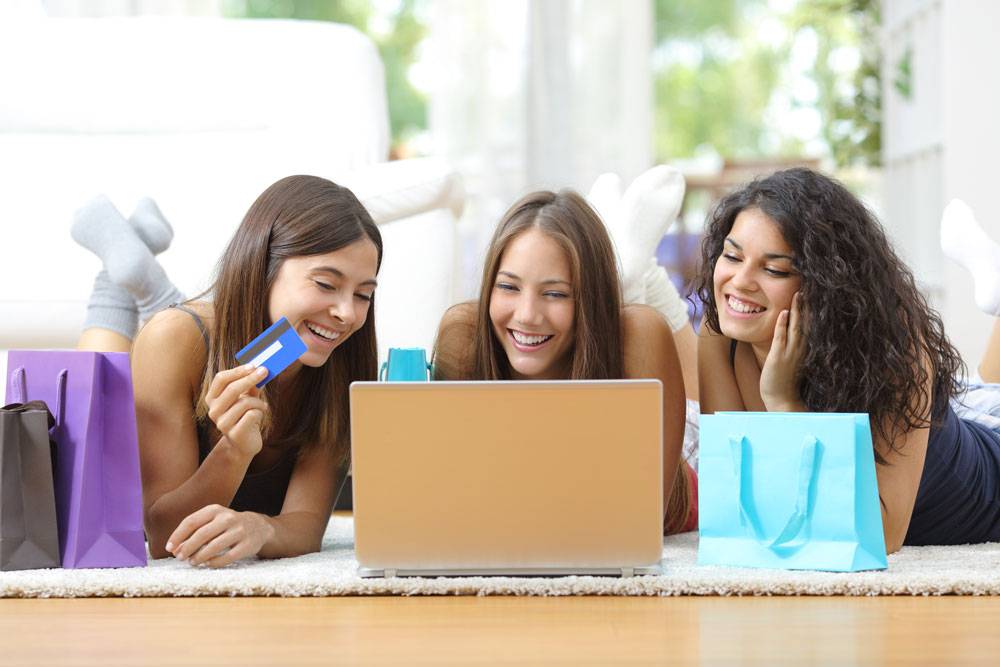 While we've already guided you through the basic principles of e-commerce recovery, the tricks of doing it right are still up for discussion.
With the right tools and analysis, the lengthy process of data collection will rekindle the interest of lost shoppers. And as a result, your conversion rate will dramatically increase. So here's the million-dollar question: how can you get your e-commerce recovery just right?
Only have a few minutes? Here's what we're talking about in this blog post:
Your e-commerce recovery emails must be personal to have an impact

Always pay attention to your timing, as well as including reminders of abandoned products

Urgency and an easygoing tone will boost your chances of recovery too
Why You Need to Get Started
Let's say you're the owner or manager of a successful online store. Influencers rave about your products, and online customer recommendations are soaring towards the skies. It sounds like a golden situation, don't you think?
Not quite. As a matter of fact, even though your sales are prevailing, you're still a victim of cart and browse abandonment. As a matter of fact, an astonishing 76% of potential customers abandon their carts on sites every day.
Now, imagine if you could double or even triple your revenues through personalised emails. Sounds like heaven, doesn't it? … Or, if you don't want to go that far, let's just call it an e-commerce recovery/customer retainment method.
Hungry for more about e-commerce? Download our Scandinavian E-commerce Report 2016 to get the latest facts and figures!

Keep it Personal
The essence of getting e-commerce recovery right is making sure that the recovery emails you send are personalised. (After all, sending an email about beard wax to a woman is not likely to create revenue success.)
In addition to this, blatantly obvious mass emails will not bring back many customers. As we know, customers want to feel special and talked with, rather than to. However, don't overdo it. We don't want to feel like we're living in an Orwellian world where Big (Data) Brother is watching constantly.
Timing is of the Essence
When you're nudge a customer to return to their abandoned cart, timing is key. As we've said before, purchases are seldom lost simply because they weren't finalised. However, you can't only rely on an organic return of purchase; you need to stimulate your customers in order to bring the deal home.
Not just that but, if you want the final result of your e-commerce recovery to be an increase in your conversion rate, it's going to be a race against time. So it's essential that you send out emails shortly after a purchase was halted. If you send a recovery email 20 minutes after an abandoned cart, your conversion rate will be around 5,2% – but this will stagnate over time.
Why? Because if you send someone a generic reminder one week after the abandoned cart, chances are that they won't even remember the initiated purchase. Which may lead them to assume that your email reminder is, actually, just dodgy spam.
Remind Them of What They've Abandoned
According to the rules of personalisation, you need to send cart recovery emails that remind your lost customers of what they've abandoned. Don't forget though, that there's a significant difference between pinpointing carted items and sending your visitors random product suggestions.
Instead, make sure that your recommendations are based on online behaviour and retrieved data from the individual, as well as your mass audience. Just another reason to pay attention to your email content itself!

Make Your Subject Line Shine
Let's face it: customers are constantly being bombarded by emails. In the lost caverns of emails (i.e. your customers' inboxes), you have to make sure you stand out above the rest. The key to grabbing your customer's attention? Creating a savvy, eye-catching subject line. Keep it short – yet engaging!
Don't Be Overly Technical
The new demand for interactivity puts a certain new standard on the copy of your emails. It's unlikely that you'll draw your customers back in if you're too formal or overly technical. However, keeping an easy-going and friendly tone of voice will!
The key is that customers who have abandoned your carts will respond to pathos and catchy, humorous copy. When writing, think in terms of a well-meaning conversation between friends. Evoke the feeling of the (non-biased) word of mouth!
"It's Now or Never!"
Creating a sense of urgency is a good way to promote sales. If the customer abandoned his or her cart due to circumstances unrelated to your product, chances are they'll finalise the purchase.
After all, putting an item in a cart is a sign of interest. So, by creating a sense of now or never, that interest is likely to turn into action.
Ready, Set, Call-to-Action!
A cart recovery email is basically an effective transfer between the email host and the website. Cut the effort short by creating a clear call to action (CTA). Amazingly, having a clear and single CTA increases your click-through rates by 158%. Needless to say, it's a crucial element of your email's success.
However, make sure that the CTA doesn't blend in with the email. Rather, use graphical elements such as a button or by using unique colors that draw the viewer's attention. This will ensure that the call to action stands out.
Last but not least: don't forget to use action-inducing and enticing words to convince the customer to click. Don't suggest taking action to your customers – tell them!

Need some guidance in the world of e-commerce recovery? Discover how our solution APSIS Ecom can increase your conversion rates!